Impact of Agricultural Finance on Indian Economy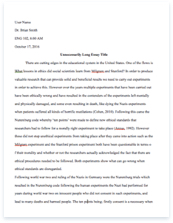 The whole doc is available only for registered users
A limited time offer! Get a custom sample essay written according to your requirements urgent 3h delivery guaranteed
Order Now
Agricultural finance generally means studying, examining and analyzing the financial aspects pertaining to farm business, as a core sector. Agriculture plays a crucial role in the development of the Indian economy. The importance of farm credit as a critical input to agriculture is reinforced by the unique role of Indian agriculture in the macro-economic framework and its role in poverty alleviation.
Credit is an important determinant of value addition in agriculture. A quick assessment by the Reserve Bank of India. the relationship between institutional credit to agriculture (from commercial banks, cooperatives and RRBs)has shown evidence of positive and statistically significant elasticity, that is annually every 1 per cent increase in real agricultural credit results in an increase in real agricultural GDP by 0.22 per cent.
Modes of agricultural finance- Direct Finance Ex; crop loans Finance to individual Farmers [including Self Help Groups (SHGs) or Joint Liability Groups (JLGs), i.e. groups of individual farmers] for Agriculture and Allied Activities. Indirect Finance Ex; Loans to Non-Banking Financial Companies (NBFCs) for on lending to individual farmers. (i) Credit for purchase and distribution of fertilizers, pesticides, seeds, etc. (ii) Loans up to Rs. 40 lakh granted for purchase and distribution of inputs for the allied activities such as cattle feed, poultry feed, Finance for setting up of Agri-clinics and Agribusiness Centers.Classification of credit: Based on the repayment period of the loan. It is Sub-divided in to 3 types- Short–term loans, Medium – term loans, Long – term loans. Sources of agricultural credit constitute: Non-Institutional sources(Moneylenders,Traders),Institutionalsources(Co-operatives,CB's,RRB's etc).
Co-operative banks were promising institutional agencies providing finance to agriculture sector. Later after nationalization, it was made mandatory for the commercial banks minimum of 40%of the total bank credit finance to agriculture as a priority sector. RRB's are playing an important role as rural lending institution &providing credit to weaker section of society. Banks to provide finance to agriculture as a priority sector. There has been increase in the intensity of agriculture credit in the last 40 years, as measured by the ratio of agricultural credit to agricultural GDP. The credit intensity increased from 12 per cent in the early 1970s to 67 per cent by 2010-11.
A faster growth in Indirect credit to Agriculture since the second half of the 1990s, was observed & faster than direct credit .The share of indirect credit in total agricultural credit supplied by commercial banks measured from about 11 per cent in 1995 to 29 per cent by 2011.
Role of Microfinance-Microfinance means providing very poor families with very small loans (micro credit) to help them engage in productive activities or grow their tiny businesses. The term 'micro' literally means 'small'.But RBIs Micro Credit Special Cell says borrowers accounts up to the limit of Rs.25,000 could be leveled as micro credit products and this amount could be gradually increased up to Rs.40,000 over a period of time.
Micro-financing through Self Help Groups (SHGs) has assumed the prominence in recent years. As on 31 March 2009, there were more than 61.21 lakh savings-linked SHGs and more than 42.24 lakh credit-linked SHGs thus, covering about 8.6 crore poor households the SHG's play a pivotal role in building entrepreneurship and employment among the rural mass. Impact of Rural credit Card Schemes-Kisan Credit Card scheme(KCCS), Impact of credit on Sericulture,Impact of credit on Poultry development,Impact of credit on crop yields. Case Study: K. V. Bhavya and K. B. UMESH Stree Shakti Groups (SSGs) are new innovations in the field of rural economic development, to finance the rural women and also to satisfy their credit needs. This study mainly focused on the impact of micro-finance on the development of SSG members. The study was undertaken in Doddaballapura taluk of Bangalore rural district in Karnataka. The study also revealed that the performance of SSG'S promoted by Non Governmental Organizations (NGO) was much better than Government promoted SSGs.Hence, more number of NGOs must be involved in promoting SSGs covering more women folk.
REFERENCES:
Dr.T.V.Ramana Performance of rural credit Schemes in India. A Review,Kurkshetra,vol 59(8):14-17.
Handbook of Statistics on Indian Economy, RBI (2010-11)
Dr.T.V.Ramana Performance of rural credit Schemes in India. A Review,Kurkshetra,vol 59(8):14
Handbook of Statistics on Indian Economy, RBI (2010-11)
K. V. Bhavya And K. B. Umesh Impact Of Micro-Finance On The Development Of Stree Shakti Group Members Bangladesh J. Agril. Res. 36(2) : 333-350, June 2011.
"Report on Trend and Progress of Banking in India", various issues.
Report of the Advisory Committee on Flow of Credit to Agriculture and Related Activities from the Banking System
Returns on Sectoral Deployment of Bank Credit, Database on Indian Economy, RBI.
The report of Agricultural Credit – Accomplishments and Challenges- Duvvuri
Related Topics