Ict and youth development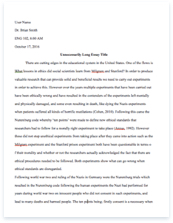 The whole doc is available only for registered users
A limited time offer! Get a custom sample essay written according to your requirements urgent 3h delivery guaranteed
Order Now
ICT AND YOUTH DEVELOPMEN
In our contemporary society, the promise of every democratic government is development and the effective execution of such promise solely depends on who (youths) and the available tools (ICT) to be used. This paper focuses on the utilization of ICT facilities in developing youths, it examined the concept of ICT, youth development and further gives a clear understanding of areas where ICT enhance youth development and challenges of ICT in developing the youths and probably proffer solutions to eliminate these challenges. Recommendations are made based on the findings of this study to enhance effective and efficient utilization of ICT in youth development in Nigeria.
INTRODUCTION
The introduction of ICT facilities is a welcome development as it creates chance for enablement and for development globally; mostly the youths. For us to further understand and discuss the concept of "ICT and Youth Development", it is worth that we examine the following concepts: ICT
Youth Development
CONCEPT OF ICT
ICT is an acronym for Information and Communication Technology. It can be broadly define as a set of activities that facilitate, manipulate, coordinate, capture, process, store, transmit, retrieve, disseminate and display of information electronically. ICT is also a revolutionary force that lowers barriers of entry to job markets and the degree of formality in the employment relationship. It eliminates geographic boundaries, provides flexibility in the value chain, enabling younger people to compete for higher-level jobs due to specific skill advantage in technology. According to Faye (2000) information and Communication Technology are offering even less developing countries a widow opportunity to transform their economies with a high value added information economy that can compete with the advanced economy in the global market. Examples of ICT tools include: Computer, telephones, mobile phones, TV, radio, satellite, internet etc.
CONCEPT OF YOUTH DEVELOPMENT
Youth according to UN definition, are people between 15 and 24 years of age range. Also according to IYY (2010-2011) "approximately one billion youth live in the world today", this means that approximately one person in five is between the age of 15 to 24 years. Youth can also be considered as one who has retentive memory ability in learning skill and posse innovative spirit, Self discipline, Curiosity, and focus.
"As today's young people are crucial for the shaping of our future, it is imperative they be provided with the tools which will enable them not only to cope but to develop to their full potential"…. UNESCO
Although with the present economic status of our society, there are various ways in which youths are developed which may include, farming, artisans, trading, schooling; where vocations like priesthood, doctor, lawyers, teacher etc. "…the ongoing growth process in which all youth are engaged in attempting to (1) meet their basic personal and social needs to be safe, feel cared for, be valued, be useful, and be spiritually grounded, and (2) to build skills and competencies that allow them to function and contribute in their daily lives." (Pittman, 1993, p. 8)
Youth development encompasses all aspect electronically (ICT) or manually that contribute and help the youth to navigate life and become self reliant as well as contributing towards development in their country. One of such great tool that can be used in implementing this is ICT. Therefore, ICT competency as a weapon in their hand represents a potent weapon should they apply it positively.
AREAS WHERE ICT ENHANCES YOUTH DEVELOPMENT
1. Web Development
Since early 70s, it has been observed that the youths are mostly the pioneers of designing web pages for organizations, companies, government enterprise and so on through the use of web authorizing tool; software for developing web pages. Other programs that can be used in achieving this task include: java, VRML, HotMeTal PRO, Net objects fusion, site builder, CSS, PHP, VBasic, Macromedia Dreamweaver, and front-page etc. Web development develops the youths by empowering them to navigate life thereby making life easy and favorable to them. However, web development does not only empower the youths but it contribute to economic growth globally through the development of websites that enable buying and selling to take place without any form of inconvenience or the barrier of distance and time of travelling. Other ways web development can empower the youths is by means of enabling other youths to host the site and get paid while others become database administrator (DBA). Furthermore, it has contributed to the development of many youths through online tutorial and for knowledge base as well.Example of young people who develop such websites includes: Mark Zukerberg who develop facebook.
Jack Dorsy who develop twitter site and many others like 2go, whatsApp etc 2. Software Development This involves knowledge of programming where most youth who are skilled in the systematic approach to the design and implementation of software for handling various task. Most young programmers engage in developing new applications while others tend to work and improve on the existing one. Presently, young programmers have been able to develop Geographic Information System (GIS) that can be able to tap into providing ICT service products that can help the agricultural sector in some countries to develop to it peak through: The development of an application that can be installed and turned on cellular phone or on web. This could serve different purposes such as monetary supply chains, checking of metrological data, current prices, giving agricultural prices and so on. GIS services for both new and old farmers. This aid feasibility studies for agricultural development and enable farmers to have information before hand on what yield would look like. 3. Mobile Phones
The use of mobile phone has greatly enhanced the development of youths precisely in Nigeria both home and abroad. Youths are empowered by selling phones, setting up call centers, selling of air time or recharge cards, charging of phones for a price, sharing of knowledge and experiences with friends while chatting online with friends thereby making them not to see other developed nations as small heaven. It is important to note that they use the resources gain in sponsoring themselves in one way or the other. The mobile phones can serve as initiative to the youths who are musicians where they may be at the middle of somewhere and may have an inspiration so the best way to keep such is to use the phone recorder in recording the inspired song. Radio and Tv
It is said that when you are informed, you are empowered but when you are not then you must be deformed. The Radio and Tv channels have has contribute enormously towards the development of young people worldwide through series of educational programmes which may be weekly or monthly which empowers them positively in their carrier or profession whereas, some serve as news presenters and journalist as well. 4. Entertainment Industry
ICT facilitate the development of youths by making their creativity come to real, others have fully develop their talents in music, model, acting and comedy while others serve as DJs in parties and clubs, studio worker, photography through the aid of ICT tools. 5. Internet
About 95% of the youth are dependent on the use of internet. The internet is the biggest library known globally today because it comprises of different resources and reference materials in different fields or profession. Most youths control cyber café where people come in often time and browse consistent in search of information. 6. Maintenance
Many young people today are empowered through the repairs of ICT tools like: computer, mobile phones, radios & tv, satellites etc. In Nigeria, precisely both rural and urban areas, youths are fully engage inthe maintenance of ICT tools while some have been able to setup maintenance training centers where others can learn and others are specialist in the installation of satellite for users and earn good money that make them responsible people in the society. 7. Specialist In Training Others
The need for ICT literacy calls for specialist who will be able to teach effectively. About 80% of users of ICT facilities are the youths, therefore, having a broad knowledge of how this ICT tools are been utilized means that they can develop their selvesgaining and training non-literate individuals which will earn them means of livelihood. They do so through the internet, radio or video tutorial while some are specialist operators to companies, banks, schools etc.
CHALLENGES OF ICT
Despite the good views of ICT and it role in developing youth, ICT has multifarious challenges since it was introduced. Some of these challenges include: 1. Cost
2. Cyber crime e.g. card fraud, theft of identity.
3. Poverty.
4. Lack of proper orientation on the usage of ICT tools by the youths. 5. Plagiarism.
6. Inadequacy of tools in the rural areas.
7. Abuse
8. Keeping up-to-date
BASIC RECOMMENDATION FOR DEVELOPING YOUTHS USING ICT
Provision of appropriate incentives including tax benefits to investors & entrepreneurs Adoption of education curricular and syllabi that integrate ICT-enabled training in all schools Employ 'catch them young' techniques.
Working with ICT service providers to reduce the cost and improve the quality of ICT services.
Incorporating ICTs in teacher training and professional development, as well as in educational management. Empower children with ICT tools
Establishing community access facilities (and/or encouraging the establishment of commercial Internet access facilities) through the use of ICT centers as community centers. Working with industries to ensure affordability of ICT.
Stipulate minimum ICT knowledge for graduation from all educational institutions across the nation. Making changes to school and higher education curricula to encourage the ICT knowledge and skills that are needed in a global Information Society. Arouse their enthusiasm & curiosity to explore and discover. Strengthening public policies for the provision of information and communication technologies (ICTs), including access to internet, for education should be on, and including the promotion of ICT training for education that is relevant and of high quality.
CONCLUSION
In conclusion, I will like to state that ICT cannot be used separated or ignored whenever we talk of youth development. To ensure fast and full development of youths, ICT should highly be considered an important tool. It will be vital should the youths be given adequate publicity in our society and ensured that youths are aware of the importance and seize the opportunity of to develop themselves, their nation and the world at large.
Related Topics