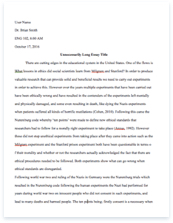 The whole doc is available only for registered users
Pages: 5
Word count: 1087
Category: Who Am I
A limited time offer! Get a custom sample essay written according to your requirements urgent 3h delivery guaranteed
Order Now
In a modern-day sense of the world, an enterprising manager is ready to undertake initiatives and innovations. An enterprising manager is someone who goes on difficult projects irrespective of how challenging and demanding it may seem, if anything the challenges and obstacles are one of the driving forces that breeds unparallel and unprecedented innovations. This is the manager I envisage to be.
An enterprising manager is characterized by great imagination an initiative thus essence of having guidelines and principle that helps to foster result in the organization is of utmost importance. No management can succeed without clear principles and role clarity. Each business entities have different mission, vision, aim and principles which i'll be talking about
Henry fayol is known as the father of management and his ideologies about principles guiding an organization has over time proven to not only be effective but also creative and exemplary. That is why I will be using some of the principles he used that has spanned over decades and still in existence in this post-modernistic management era. Below is the list of principles I will use as an enterprising manager which was influenced by henry fayol.
"Division of labour" (van vliet, v. 2009) In an organization, division of labour is clarifying and assigning work every employee with clear instructions on what to do and how to do and who is responsible for each exact task. Specialization helps innovation, because assigning each role to that employee who specializes in that particular field makes work more efficient and reduces time wasting.
It is empirical to understand that every organization has different level and hierarchical positions and understanding what every employee can achieve, saves cost, reduces failures and improves productivity. For instance, in production company you can't assign the task of an engineer to a marketer. He will fail woefully in that field because it is not his area of specialization. It is also important to note each employee's capability and assign tasks accordingly because knowing and understanding your employees breaking point and breakeven point helps you as an enterprising manager to manage risks. Therefore, I will use this principle as an enterprising manager, so innovations and inventions can be achieved by putting the best of the best on goals and objectives. Role clarity is very important.
"Discipline" (van vliet, v. 2009) – There is this popular saying in (nigeria) *in a land where there is no law there is no sin* laws are needed to guide us things to do and not to do. In every area of life discipline is of utmost importance because it gives us checks and balances and avoids unethical behaviours in an organization. Henry fayol believes discipline in an organization helps employees to uphold the core values of the organization.
Discipline must be instilled to avoid insidiousness. Respect is important from the superior to the low level and vice-versa. It helps in running the organization smoothly without conflicts. It also helps in creating a healthy working environment that is sane. Discipline is the benchmark of an organization, as an employee you can't just decide what you want to do, you must uphold the organizations mission, value, vison this also helps in achieving goals and objectives. As an enterprising manager, it is important for me to use this principle mentioned by henry fayol, a well behaved employee of an organization produces result and that is the kind of manager I am. Instil discipline that checks behavioural pattern and a disciplined work environment is an honest environment.
"Renumeration" (van vliet, v. 2009). This is my favourite principle mentioned by henry fayol. This principle is so important because in every organization without employee the is no organization. And a motivated employee finds purpose in his work and does it diligently.
Incentive is of the utmost importance because it keeps employees afloat and even gives room to job crafting. Job crafting is when an employee devise means to do a task assigned by going the extra mile to achieve goals and target. An employee who feels appreciated and valued will find more reasons and enthusiasm to do more. That's what motivation does to you. Incentives might be monetary, bonuses, paid vacations and days off, it can be anything as long as the employee sees this as reward and value of his services. Henry fayol believes renumeration encourages motivation, motivation will produce efficient result.
I personally, believe when you appeal to an employee's sense of worth, you indirectly make him loyal to you, he sees the significance of working in that organization and might not be so willing to exchange it for another. This is an asset you can attain as an employer and enterprising manager.
It gives you competitive advantage over other organizations, loyal employees in this post-modern era is essential as poaching of staffs has been encouraged overtime. So, this is one principle I will enforce as an enterprising manager. Loyalty is key, and it sets your organization apart from every other organizations.
"Initiative" (van vliet, v. 2009). Henry fayol to a high degree believes in giving room for employees to express themselves and give their personal ideas. One of the fundamental basis of creativity in an organization is new ideas.
Encouraging employee's involvement and contribution impacts the organization positively. Sense of belonging, self-worth and esteem is also one of the factors that boosts a healthy environment. No man is an island, and no one is a fountain of knowledge, giving employees a free rein to come up with new ideas also produce results that is different from what the organization has been achieving overtime.
Summarily, these 4 principles mentioned is not the only ones needed to guide by an enterprising manager, the father of management mentioned some other key points, but personally these mentioned above ranked high for me. Understanding the principles to use as a manager may be challenging, as not all the principles may give you the results you want, still it is important to have them guiding your business entity. This is a modern-day management era, lots of decades has passed and this principle has been used overtime by different organizations and it has been proven to be effective and efficient. This has given me the confidence to relate it to my organization.
Principle is needed for proper understanding of how the business works and what is needed to be done and how to do it effectively. Therefore, as an enterprising manager I will use all this principle and more mentioned by henry fayol to foster results and organizational goals.
Reference
Principles of management (fayol). Retrieved [insert date] from toolshero: https://www.toolshero.com/management/14-principles-of-management/
Related Topics