Human Resources Management-McDonalds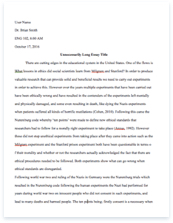 The whole doc is available only for registered users
A limited time offer! Get a custom sample essay written according to your requirements urgent 3h delivery guaranteed
Order Now
Abstract
The course work starts with the introduction of human resource management. The assignment will try to focus on the concept of human resource management strategies and human resource activities of McDonalds restaurant ltd, the organization where I am working. The objective of this assignment is to relating the models of HR strategies with McDonalds and summarising HR activities like performance management, motivation and rewards and HR planning. For the purpose of HRM strategies I am applying the best practise and best-fit model with McDonalds. Furthermore, it explains the human resource activities of McDonalds restaurant ltd and ending with an appropriate conclusions and recommendations that can improve the HRM strategy, HR activities and the role of the HR function within McDonald's restaurant Ltd in order to achieve increased organisational performance.
Introduction
According to Armstrong M, (2003) human resource management is a strategic and coherent approach to the management of an organisation's most valued assets: the people working there who individually and collectively contribute to the achievements of its objective with the great efficiency. The aim of HRM is to help the organisation to achieve success with the help of people. HRM strategy is an approach for making decisions on the plans of the organisation. These plans are concerned with the employee relationship and its recruitment, training development, performance management, rewards and employee strategies. The basic activities followed by HRM are that of providing services to internal customers. These include central management team leader, line managers and employees. The services covering all the aspects of HRM like human resource planning, recruitment and selection, employee development, employee rewards, health and safety management, employee relations and welfare.
McDonald's Restaurant Ltd.
McDonald is the no.1 fast food chain in world. It ranks among the top 10 most widely recognized brands around the world. The McDonalds brand name includes the name of Ronald McDonald, the Clown and Golden Arches. It has a worldwide chain of around 30,000 fast-food restaurants that prepare, package and sell a menu of ready to eat foods. McDonalds restaurants offer a substantially uniform menu for breakfast and daytime differently.
Ray Kroc was the first person who opened the McDonalds restaurant in 1955. On the day of opening McDonalds made a sale of $366.12. In 1965 McDonalds became a public company. After becoming a public company, the first new international branch opened in Canada. In 1979 the happy meal for kids, compete with toy was introduced. By November 2003, McDonalds had decided to discontinue its development of non-McDonald brands outside the United States. For the fiscal year ended december2003, the company generated the revenues of $17,140.5 million.
Human resource Strategies of McDonald's restaurant ltd
According to Hendry and Pettigrew (1986) Strategic human resource management has four meanings:
The best use of planning.
An approach to the business and management of personnel system based on an employment policy and manpower strategy.
Matching human resource management activities and policies to some explicit business strategy.
Seeing the people of the organization as a strategic resource for the achievements of competitive advantage.
"Specific pattern of decisions and actions that managers take to achieve superior organisational performance."(Hill and Jones, 2001)
The aim of strategic human resource management is to provide strategic capability by ensuring that the organization has the skilled, committed and well-motivated employees that needs to achieve constant competitive market. Strategic human resource management should maintain a proper balance between soft and hard elements. Walker (1992), states that strategic human resource management as, the means of aligning the management of human resources with the strategic content of the business.
The main approaches to the development of human resource strategies as:
1) Best Practice Model
2) Contingency (Best fit) Models includes:
3 different schools of thought
Strategic choices in terms of business life cycle of firm
Strategy/structure configurations
Linkage to broader business strategies
("Lecture notes 2")
Best practice model
The idea that a particular bundle of HR practices have the potential to contribute to improved attitudes and behaviours, lower levels of absenteeism and labour turnover, and higher levels of productivity, quality and customer service, ultimately generation higher organisational performance and profitability.
("Marching ton & Wilkinson, 2002: 177")
Comparison of McDonalds HR practices with the components of Best Practice HRM model: (Refer appendices 1)
Employment security: To retain the best staff in the organisation McDonalds is paying high rate of pay to the staff plus employee meal discount card to every staff member and everyday free break-meal to every staff member.
Selective hiring: more than 40% of staff in McDonalds is promoted internally instead of taking directly from outside. As I used to work in the kitchen at McDonalds but now I am improving bit by bit. Proper training and classes are providing to the staff member for a particular designation.
Self managed teams: every crewmember in McDonalds works with the team spirit. A member of head of department takes 3 rounds a month to check the position of a particular store. This will in turn motivates the employee to work in a more efficient way and encourages the teamwork. Teamwork provides them with a chance to learn new skills and develop a sense of respect for each other.
High compensation contingent on organization: Performance reward system in McDonalds is totally appraisal based not ht performance based. In McDonalds doing night shifts only can reward the crewmembers.
Training to provide a skilled and motivated workforce:
McDonalds trains their crewmembers extensively on all food safety and food handling process. Trainees work shoulder to shoulder with crew trainers. They give proper knowledge from front counter to the grill area. Ray Kroc, the founder of McDonalds believed that " if you take care of your people the business take care of itself"
Sharing information: From my personal experience in McDonalds, I observed that the lowest level of employee like working as a crew member in the dinning area or the kitchen, generally don't have the information about the organization strategy.
Hence the basis of above theory we can say that the McDonalds is not following the best practise model completely.
Best-Fit (Contingency) Models:
There are three different schools of thought under best-fit model
Business life cycle model: Generally there are 4 different stages of organizational development i.e. start-up, growth, maturity, decline. This model shows the critical human resource activities at different organizational or business unit stage. It is related to the human resource function like recruitment, selection and staffing, compensation and benefits, employee training and development and employer relation. During the Christmas time McDonalds employee a lot and lot of number of employees to increase their sale. McDonalds is trying to control the labour cost by employing part time labour like me. For employees training and Development Company introduced lot of training programs. Proper classes are given to every crewmember extensively on all food safety and food handling process. .
(Refer appendices 2)
Strategy/structure configuration
According to this model McDonalds is focussing on quality, service, and cleanliness. McDonalds thinks by providing good services, quality, and cleanliness, they can achieve 100% customer satisfaction. .
(Refer appendices 3.)
Resources: Employee selection in McDonalds is done with great care and in a systematic manner. The company arrange induction program so that every one can familiar with in the organization and its working style.
Learning development: Special programs are designed to give the best possible start to the employees. The managers in the McDonalds gain real-life work experience and are also able to apply that knowledge in corporate sector.
Employee relation: In McDonalds every employee tries to maintain better relationship with each other. Some times there is an informal communication between the staff, which increases the motivation of the employees to work efficiently in the company.
Reward system: Attractive salary packages, free life insurance to employee after 3 years, employee discount card and free meal to every employee during their shifts are offered to retain our services and us.
Human resource function: human resource enables to maintain a good harmony between the employees and the management and results are driven in forms of profit. McDonalds trains their crewmembers extensively on all food safety and food handling process. Trainees work shoulder to shoulder with crew trainers
Conclusion
After discussing the above models it shall be concluded that McDonalds is still growing. The company keeps discovering new markets, product and services. The company human resource strategies are really in favour of its employees. Company provides a lot of benefits to its employees. The company focus on the quality, services and cleanliness. Human resource management is seen as an integral part of the overall organizational structure. Recruitment and selection policy of the company is fine. McDonalds provides a lot of benefits to the employee which help to motivate the employee in working. At the end, on behalf of my personal experience I would like to conclude that McDonalds has implemented its human resource strategies and integrated it with corporate strategy in an appropriate manner, which is reflected in their success.
Answer 2
HUMAN RESOURCE ACTIVITIES
The basic activities followed by Human resource management are that of providing services to internal customers. These include central management team leader, line managers and employees. The services covering all the aspects of Human resource management like human resource planning, recruitment and selection, employee development, employee rewards, health and safety management, employee relations. I am summarising McDonald's human resource activities in the following three areas:
Performance management
Motivation and rewards
Human resource development
1. Performance management
Performance management can be defined as a strategic and integrated approach to delivering sustained success to organizations by improving the performance of the people who work in them and by developing the capabilities of teams and individual contributors.
("Armstrong and Barron, 1998")
Basically, the performance management is a means of getting better results from the organization, individuals and teams by understanding and managing the performance of staff with in an agreed framework of planned goal.
Performance management by McDonalds
McDonalds thinks that the performance feed back is an ongoing process. The sooner the problem is communicated to the employee the sooner it can be addressed and corrected. If the supervisor in McDonalds believes and employee isn't meeting expectations for his or her job then it's the supervisor responsibility to give the feed back until performance is up to standard
("Data provided by Mr. John Manley, Store manager, Cross Chipping, Coventry")
The methods for checking the performance of McDonalds's employees are as follows:
Performance review (PR)
Observation check list (OCL)
Performance review: in McDonalds every after 6-month there is an interim performance review of every employee. After judging the performance the supervisor can rise the pay of the employee and can give the promotion to the employee as he can promote crewmember to a Training scrod.
Observation checklist: OCL is another method of judging the performance of the employees. Observation checklist can be taken at any time depending upon the crewmember and a manager. Due to this OCL managers can judge the employee performance and give remarks for his performance. This helps the staff to get the promotion.
In McDonalds consistent underperformance or repeated under performance is tolerated. If an employee hasn't met expectation in terms of performance results within the last 18-months, he or she may be terminated or put "on notice" and give a 30 day action plan to improve his or her performance. According to McDonalds Performance management is a difficult task. Firstly, they think there might be chances of misjudgement. Second, it is very difficult to set the objectives of each job so that the performance of each employee is judged. Third, it is time consuming process, and, lastly, there might be a conflict between development and reward outcomes. But in spite of these difficulties Performance management also help McDonalds first, to increase the motivation of employee. Second, it increases the competitive spirit between the employees. Thirdly, it helps in continuous feed back, and, lastly, it helps McDonalds to select people for development.
2. Motivation and reward
What is motivation? A motivate is a reason for doing something. There are two types of motivation as originally identified by Herzberg, Mausner & Synderman (1957).
Intrinsic motivation: The self-generated factors that influences employee to move in a particular direction. These factors include the feelings that the work is important.
Extrinsic motivation: What should be done to motivate employee. This includes rewards, such as pay rise, praise, promotion and punishment. Hence reward is the main part of motivation. The various rewards provided by the McDonalds to motivate its employees are as follows:
GAP buster Bonus: In GAP buster Bonus scheme, a mystery shopper take three rounds in a month, using the overall average of all three monthly visits, top 20 winning restaurants in each region will be identified and announced as the winner. All hourly paid employees like me in the winning restaurant will receive a bonus of 50 p for every hour worked during the pay period for which the bonus is paid.
Free life insurance after 3 years: every employee working in McDonalds get the 3 years free life insurance. This reward motivates the employee to work with their full efficiency.
Employee discount card: Each and every employee in McDonalds gets a discount card. On behalf of that card any employee can get the meal at a half price.
Free break-meal to employee: Every day to every employee of McDonalds get a free meal on his break. This would really motivate the employee to work with their full efficiency.
Free car to store manager: A free car is provided by the McDonalds to the every store manager. Store manager's doesn't need to pay the car insurance even. The car schemes provided by the McDonalds is really encourages the
store managers to work hard with their full efficiency.
("Data provided by Mr. John Manley, Store manager, Cross Chipping, Coventry")
Customer Satisfaction Review (CSR): It is the annual observation by the top-level management of McDonalds. Once a year, on the Founder's day all office employees leave their desk, put on a uniform and work in a restaurant for a day so that they can remember in what business they are. ("Gilmore F, 1999")
3. Human resource development
Human resource development is concerned with the development of learning, education, development and training opportunities in order to improve individuals, team and organizational performance. The key elements of human resource development are:
Education: In McDonalds the store manager of every store takes regular classes to provide general information to its employees. Book like quality reference guide (QRG) provided to every employee to increase the knowledge of staff members. After going through this "QRG" book anyone can apply for the exam of training scrod.
Learning: The more and more employee work, more and more he get the experience. After having experience in McDonalds staff members can learn a lot of things. The working speed of every staff member is increased bit by bit as more as they will get involved in work.
Development: After getting the practical and theoretical knowledge, there is a growth of person's ability and potential. In McDonalds crewmember can apply for training scrod, after having the theoretical and practical knowledge.
Training: McDonald's provides training to its employees and the employees of its independent franchisees. The management-training centre of McDonald's is Hamburger University, with a faculty of 30 resident professors.
The extensive training provided at this training centre includes basics of their operations and business. Almost 65,000 managers in McDonald's restaurants have graduated from Hamburger University till date. McDonald's also manages ten international training centers, including Hamburger Universities in England, Japan, Germany and Australia. McDonalds trains their crewmembers extensively on all food safety and food handling process. Trainees work shoulder to shoulder with crew trainers.
Conclusion
The general conclusion drawn from the above analysis is that McDonalds is using the best of its human resources and making optimum use of it. In McDonalds managers support their team members rather than dictate to them. The manager judges the performance of crewmembers and helps them in their promotion.
Fast food is becoming an increasingly competitive sector. McDonalds should differentiate itself with new formats and new menu items. Rewards provided by McDonalds to its employee help it to motivate its employee. But if McDonalds gives time-to-time promotion to every employee, it would be very beneficiary to motivate its employee. McDonalds is increasing its revenue by giving proper training to its employee. Training improves the efficiency of the employee and helps McDonalds to increase its profits.
Recommendation
As earlier, I said McDonald is the no.1 fast food chain in world. But still there are some chances of improvement in McDonald's restaurant ltd. The recommendations to improve HRM strategy, HR activities, and the role of the HR function within the McDonalds in order to achieve increased organisational performance are as follows:
McDonalds should focus on adding more customers to existing restaurants, rather than just adding more restaurants. This would really help McDonalds to increase its revenue. One of the main weaknesses of McDonalds is lack of product innovation. McDonalds last break-through product launch was chicken McNugget in 1983. So McDonalds should add some new items to its menus which customer want.
As a result of working in McDonalds the employees are not multi skilled. Due to that the labour cost of McDonalds is very high. McDonalds should train his or her employee in a multi skilled way, which help every employee to work in the kitchen and on the front counter as well. McDonalds must be flexible with its employee. When ever the employee ask for off or changing the shift to study, the managers should understand them and solve their problem. This would really help to motivate the employees. There must be a commitment between a manager and an employee.
The most of the crew members in our store are not satisfied with the pay and reward system. McDonalds should increase the pay of its employee and give some time-to-time rewards to every employee. Praise is also a good motivator to the employees. McDonalds can enhance the taste, adding variety and extending value menus to its food. From my personal experience, McDonalds needs some more publicity to promote its Chicken items with the campaign slogan "I'm lovin' it". To compete the Burger king, McDonalds should have to improve the quality, service and cleanliness of its food. McDonalds should reduce the strain between the company and its franchisees, and may prevent deterioration in service and food quality. The prices of McDonalds are quiet high as comparison to other fast food restaurants. So McDonalds should reduce the prices for increasing its revenue.
BIBLIOGRAPHY:
1. Bratton J, Gold J, 2003, Human resource management: theory and practice,
Basingstoke: Palgrave Macmillan
2. Armstrong M, 2003, A Handbook of Human Resource Management Practice,
London: Kogan Page
3. Marchington M, Wilkinson, 2002, People Management and Development-Human Resource Management at Work, London: Charted Institute of Personnel and Development.
4. Gilmore F, 1997, Brand Warriors: Corporate Leaders Share Their Winning Strategies, London: HarperCollins
5. Pfeffer, jeffrey, 1994, Competitive advantage through people,
Boston,Mass: Harvard Business School
6. Ohmae, Kenichi, 2000, the invisible continent, London: Nicholas Brealey
7. Hill, Jones, 2001, Strategic management: an integrated approach
Boston, Mass: Houghton Miffin
8. Employee Handbook, 2004 McDonald's Restaurant Limited
9. Data provided by Mr. John Manley, Store manager, Cross Chipping, Coventry
10. Data monitor, 2004, McDonald's corporation, reference code 1065
11. Hughes, Julia M, 2002, "International Journal Of Contemporary Hospitality Management" Vol.14 No.5
12. Lecture Notes, 2005
13. http://www.bus.lsu.edu/academics/entrepreneurial/franchiseclass/pages/MainPages/mcdonald.html
14. http://www.mcdonaldsindia.com/aboutus/faqs-mcdonalds.html
15. www.mcdonalds.co.uk
16. www.google.com
Related Topics