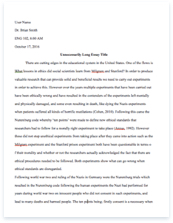 The whole doc is available only for registered users
A limited time offer! Get a custom sample essay written according to your requirements urgent 3h delivery guaranteed
Order Now
About the company:
HTC corporation (High-Tech Computer corporation) is a Taiwanese manufacture of smartphones and tablets which was founded in the year 1997 by Cher Wang and Peter Chou, its main headquarter is situated in New Taipei City, Taiwan. It began as an original design manufacturer and equipment manufacturer of devices such as mobile phones, PDAs based on windows mobile O.S and Touchscreen phones. In 2009 HTC expanded its focus from smartphones based on windows mobile to Android and then to windows phone in 2010. About the product: HTC ONE (M8)
HTC one M8 is an android smartphone also known as second generation HTC One is manufactured and marketed by High-Tech Computer Corporation (HTC).The HTC one was officially unveiled in a press conference on march 25, 2014 and was released in the same day by Verizon Wireless at retail and by other united states and Canadian carriers for online orders. The HTC One M8 retains a similar design to the previous one the first generation HTC One but features: Larger rounded chassis incorporating a 5-inch 1080p display, A quad-core Qualcomm Snapdragon 801 processor
A depth of field sensor
A higher resolution front camera
Improvements to the device's stereo speakers
Expandable storage
New gesture functionality
And refreshed version of HTC's sense software
(wikipedia, 2014)
TARGET MARKET
A target market is referred to as a group of customers towards which a business has to aim its marketing efforts and ultimately its merchandise. A well-defined target market is the first element to a marketing strategy. In short target market is "who will be the mostly likely buyers". Target market is created by considering:
1. Geographic's
2. Demographics
3. Psychographics
Geographic's:
Geographic criteria in Target market are considering the region, nation, state, languages, neighbourhoods, or postal codes to market the product. These criteria is important because it is important to know the region so that producers can know what type of products will be in need for example a rainy regions merchants can sell things like raincoats, umbrella and gumboots while in hot region one can sell summer clothing's and cooling goods. The Geographic segment is important and is considered as first step to International marketing, followed by demographic and psychographic segments. The HTC one M8's Geographic segment targeting is, it does not target a particular nation or region it is targeting almost every country and region. In short HTC one M8 target is worldwide
Demographic:
Demographic segmentation is simply dividing markets into different groups according to the age, gender, income Etc. AGE:
HTC One M8 is usually aimed for youngsters and people who looks for gorgeous
phone and who wishes to expose their esteem. Gender:
HTC One M8 is not meant for any particular gender .It is suitable for both men and women. Income:
HTC one M8 comes with a reasonable price. HTC one M8 is available at down payment (which varies according to the carriers) which enables people with an average income to buy it. Ethnic background:
HTC one M8 is designed in a way so that every person can use it like they wish to. This diverse usability of phone enables people from a specific ethnic background very comfortable to use. Family life cycle:
Family life cycle marketing is a method for separating the aspects of family marketing at different stages of life. This marketing technique takes in to account the size of family into consideration, along with potential customer's age and professional status.HTC one M8 has a unique feature that is it is made by observing different peoples view and their needs. Psychographic:
Psychographic which is also known called as Lifestyle is measured by studying the activities, interest, and opinions of customers. It considers how people spend their free time and which external factors influences to which they are most responsive to and influenced by. It is one of the highly important segments because it identifies the personal activities and targeted lifestyle the target subject endures or the image they are attempting to project. Mass media is one of the predominant factor which influence and effect on psychographic segmentation. This segmentation reflects how the target subject or people identify themselves or how they desire to identifies themselves in society.
The HTC one M8 comes with a beautiful look with a gorgeous full HD display which attracts people who looks for good looking phone to show their esteem in society. The original HTC one is a mighty fine phone which is one of very few Android phone that could rival with iPhone in looks department. Beautiful machining is one of the big parts of the HTC one m8's appeal, from the rows of tiny, meticulously cut holes for the speakers at top and bottom, to the light catching bevelling on every edge, including around the camera lenses. It is a slightly sharp blemish to the otherwise impeccably dressed body which attracts peoples eye. http://en.wikipedia.org/wiki/Target_market
PRODUCT
(techshout, 2014)
HTC one M8 is an android smartphone manufactured and marketed by High-tech computer. HTC one M8 is similar to its previous version first generation HTC one. But it features a larger rounded chassis incorporating a 5-inch 1080p display, quad-core Qualcomm Snapdragon 801 processor, a depth of field sensor which can be used to individually refocus and apply various effect to the foreground and back ground elements of photos taken with HTC one M8's camera, improvement to the devices front facing stereo speakers, expandable storage, new gesture functionality, and a refreshed version of HTC's sense software. HTC One M8 has design improvement with its hardware and software and its upgraded internals in comparison to previous version HTC one first generation.
SPECIFICATION:
DESIGN
The overall design of the HTC One M8 is resembles closely to previous version HTC One first generation 2013 model with a unibody aluminium frame and dual front facing speakers and brushed metal backing.IT has a smaller amount of polycarbonate unlike its previous version ,electing for a fully metal construction with a more curved shape. The device has power button on and IR blaster on top right side .HTC one M8 has micro USB 2.0 port supporting Qualcomm's Quick charge 2, 0 technology in the bottom. HARDWARE
The hard ware of HTC One M 8 model was upgraded in comparison to its previous version, using a 2.3 GHZ quad-core snapdragon 801 with 2GB of RAM and a 5.0-inch, 1080p super LCD 3 touchscreen display with a pixel density of 441 ppi, protected by a layer of Gorilla Glass 3 with a scratch-resistance coating. It also incorporates a sensor hub for discrete motion tracking. SOFTWARE
The device ships with a customized version of android 4.4.2 "kitkat"utilising version 6.0 of the HTC sense software suite. Dubbed the "sixth sense", it builds upon the design of sense 5 with a more minimal design, colour themes and optimization for larger screens and android 4.4 transparency feature. A new system called "motion launch" was added that allows user to turn on the display by double tapping it while picking up the device and allows unlocking directly to blink feed the home screen or voice dialling mode using various motion activated gesture's .The HTC has committed to provide firmware updates at least for 2 years following its release. (wikipedia, 2014)
Manufacturer
HTC
Series
HTC One
Model
M8
First released
March 25, 2014
Availability by country
March 25, 2014 (Canada, United States)
Predecessor
HTC One (2013)
Related
HTC One Mini 2
Type
Touchscreen smartphone
Form factor
Slate
Dimensions
146.3 mm (5.76 in) H
70.6 mm (2.78 in) W
9.4 mm (0.37 in) D
Weight
160 g (5.6 oz.)
Operating system
Android "4.4.2 "KitKat"
System on chip
Qualcomm Snapdragon 801
CPU
2.26 GHz quad-core (MSM8974ABv3)
2.45 GHz quad-core (MSM8974ACv3)
GPU
Adreno 330 578 MHz
Memory
2 GB LPDDR3 RAM
Storage
16 or 32 GB
Removable storage
up to 128 GB micro SD
Battery
2,600 mAh Li-Po
Data inputs
Display
5.0 in (130 mm) Super LCD 3 with RGB matrix
1920×1080p pixels (16:9 Aspect ratio) (441 ppi)
Corning Gorilla Glass 3.0
Rear camera
4.0-megapixel, 2.0 μm camera with autofocus, Ultra Pixel BSI image sensor, dual-LED flash, F2.0 aperture, 28 mm lens, dedicated imaging chip, continuous shooting, 2.0-megapixel depth of field sensor. Front camera
5.0-megapixel, 2.0 μm camera, BSI image sensor
Connectivity
List
Development status
Released
Website
http://www.htc.com/www/smartphones/htc-one-m8/
(wikipedia, 2014)
PRICE
HTC One M8 (Latest Model) – 32GB – Gunmetal Gray Smartphone UNLOCKED From eBay -$700.00
Condition: New
contract: No
Located In: Canada
+
HTC One M8 32GB- GUN METAL GREY (Unlocked) Smartphone
From eBay -$729.99
Condition: New
Contract: No
Located In: Canada
HTC One M8 GLACIAL SILVER 32GB Unlocked 5.0MP LTE 2GB
From eBay -$739.99
Condition: New
Contract: No
Located In: Canada
HTC One M8 GUNMETAL GREY GRAY 32GB Unlocked 5.0MP LTE 2GB
From eBay -$739.99
Condition: New
Contract: No
Located In: Canada
HTC one M8 LTE, AWS Unlocked Smartphone (Latest Model) No Tax! From eBay -$761.22
Condition: New
Contract: No
Located In: Canada
(cellphones.ca, 2014)
PROMOTION
Promotion is one of the important element in marketing .There are mainly 5 elements found in promotion they are personal selling, advertising, sales promotion, direct marketing, and publicity. There are mainly three basic objectives for promotion they are: To present information to consumers as well as others
To increase demand
To differentiate a product
There are many ways to promote a product in different area of media. Promoters use many ways to promote the product like advertisement, special events, endorsement and newspaper. Other ways are providing incentives to customers like discount, free items or contest.
The Different promotional activities taken by HTC are:
Advertisement:
Television:HTC One M8's Television add is simple and beautifully conveys about the phone in the advertisement it simply says to search internet for the features of the phone rather than emphasising on them , this advertisement is very much different from any other advertisement. Not only it makes one look for them in internet it conveys how much popular the phone is. Open banners: This type of advertisement is seen in busses taxi, and roof top of building etc. This is a good way to attract people who doesn't look up advertisements on television (cdn2.tnwcdn.com, 2014)
Social media: Today social media plays an important role in everyone's life; these social Medias are also used for selling goods and products too. The people get attracted when they see the good looking phones and other products, infact they are innovated by the advertisement they see to buy or at least try the thing out.
(facebook, 2014)
Direct marketing: This type of marketing is done by phone calls, text, and meeting or by mails. It is one of the quickest ways of marketing in knowing customers feedback and plan as per that. Publicity: It is the act of attracting the media attention and gains the people's attention, it necessarily needs the compliment of media as it cannot be done internally it is process of making service known by the people.
HTC have recently entered its team into tour de France, following a similar strategy to Red Bull with their F1 racing team. HTC have heavily marketed the sponsorship on their Facebook page with a dedicated tab showcasing the team members.
(wavemetrix, 2014)
CONCLUTION
In this project of marketing mix I have went through various aspects and segments of marketing ,its strategies and four different elements of marketing mix that is product, price, place, and promotion. This project shows the role of marketing mix and its elements in upliftment of the product there by improving the company's image.
References:
Works Cited
cdn2.tnwcdn.com. (2014). Retrieved from http://cdn2.tnwcdn.com/wp-content/blogs.dir/1/files/2013/05/167877320-645×250.jpg cellphones.ca. (2014). Retrieved from http://www.cellphones.ca/cell-phones/htc-one-m8/ facebook. (2014). Retrieved from https://www.facebook.com/HtcFlagships techshout. (2014). Retrieved from http://www.techshout.com/img-2/22413-111.jpg wavemetrix. (2014). Retrieved from http://wave.wavemetrix.com/content/htc-s-tour-de-france-sponsorship-confuses-fans-00797 wikipedia. (2014). Retrieved from http://en.wikipedia.org/wiki/HTC_One_%28M8%29 wikipedia. (2014). Retrieved from http://en.wikipedia.org/wiki/HTC_One_%28M8%29 wikipedia. (2014). Retrieved from http://en.wikipedia.org/wiki/HTC_One_%28M8%29
Related Topics