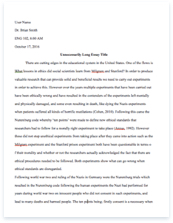 The whole doc is available only for registered users
A limited time offer! Get a custom sample essay written according to your requirements urgent 3h delivery guaranteed
Order Now
It is created by the profession for the profession, as a development tool to decipher the HR capabilities of individuals, teams and organisations. It can show areas that you need to improve or identify achievements to assist with development in your career path. It can identify skills needed, capabilities in the team and show where progress is needed.
Core: Insights, Strategy and Solutions
The heart of the map, is having the knowledge and understanding of the organisation and external factors to gain insights in spotting risks, opportunities and enhance development. It is then to be able to take action to create an approach and then drive in a solution.
Core: Leading HR
Leading HR then surrounds this, as to create solutions this will need to be led by themselves or a team or even the issue. Managing and Leading the HR Role in the company meeting its needs and requirements to achieve their short and long term goals.
Organisation Design
To make sure that the structure of the organisation is effective for what the company want to achieve. Identifying the need for change and dealing with change in the design in the best possible way by understanding the impact it will have.
Organisation Development
To enhance and develop the company to make it successful by identifying the weaknesses, improving performance and adapting.
Resourcing and Talent Planning
To ensure the workforce are equipped to fit the needs of the organisation with the right skills and knowledge or to attract, identify and retain key people to fit the needs of the organisation.
Learning and Talent Development
Is working with the workforce to improve weaknesses, develop skills, create achievable goals and develop career paths to enhance performance and growth.
Performance and Reward
Creating a system in which you are praised for high performance to create a workforce that strives to achieve and fulfil their duties at a high standard.
Employee Engagement
Is identifying correct and effective communication with employees, making sure that they have positive influences and are understood to ensure they feel valued improving and maintaining their relationship with the organisation.
Employee Relations
Ensuring that procedures, policies and relevant law are implemented followed and adhered to.
Service Delivery and Information
To make sure that HR practices, e.g. KPI and SLA's are delivered within the timescale, accurately and are relevant.
Curious: Interested about the future of the organisation and how to develop further.
Decisive Thinker: Being able to make informed decisions quickly.
Skilled Influencer: Can persuade diverse stakeholders to agree and support their decisions.
Personally Credible: Brings knowledge and experience in a professional manner.
Collaborative: Works well with a diverse range of people bringing people and parties together.
Driven to Deliver: Strives to gain the best outcome for the organisation
Courage to Challenge: Confidence to question, or debate while staying calm
Role Model: Sets the correct example to employees.
Band 1
At this level you it is mostly an administrative role, collecting data, supporting, and delivering the essentials for stakeholders.
Band 2
At this level your knowledge is broadened and you have an understanding of how decisions are made. You create solutions and give answers.
Band 3
At this level you have more of a leadership role having less time for less tangible activities and having input communicating to key stakeholders.
Band 4
This is the most senior level in HR, leading the functions, organisation and team, while developing and understanding all needs.
I work for a company called Acorn Group that owns several children's homes and an EBD School. My role in HR is heavily involved in recruitment as we are an expanding company and care staff can at times have a high turnover. Also due to the specialism of the organisation we have to run a thorough background check of each employee and make sure our whole recruitment process falls in line with the regulations we adhere to. My role includes; Advertising (internal and external)
Reviewing Applicants and Shortlisting
Interviewing (designing interview questions)
Appling for DBS
Referencing
Offers and Contracts
Inductions
I would say my role is at Band 1 working towards Band 2 with the completion of this course.
Activity 2
I have been approached by 3 conflicting needs from stakeholders.
A letter has been sent to Ofsted from an anonymous person stating that they have suspicion that eight care staff are illegal drug users. Ofsted are asking us what we are going to do.
The managing director has requested a recruitment report explaining what stage of the recruitment process each of our applicants are at including potential candidates. He wants this before the managers meeting at 3pm.
A manager has reported an employee that hasn't attended there shift, failed to contact anyone and are not answering their phone.
I would prioritise the complaint from Ofsted, as this could be a safeguarding issue, which could put our young people at risk if the statement is true. I would organise emergency drugs testing backed up by our policy in our employee handbook. I would then inform Ofsted of measures we are taking to protect our young people.
I would then complete the recruitment report as I am running out of time before the meeting commences and due to a new placement coming in the managers need to know if they will have enough staff and when they will commence otherwise they can't take the placement, which is our income.
Finally I would investigate the unauthorised absence, gain statements and organise an investigatory meeting. There is slightly more leeway with this as the process needs to be fully investigated before a disciplinary can take place. I had already previously checked that the home had cover for the attendance which they did and I would attempt to call the employee in between writing the report.
3 effective communication methods including advantages and disadvantages;
Advantages
Disadvantages
Team Meetings
Boost Morale
Team Building
Can use visual aids
Be more practical
Develop ideas and bounce of each other
Informative
Exchanging Ideas
Gain feedback
Address the team in a more personal manner
Misinterpret
Clash of opinions causing a negative disagreement
Someone might dominate the group
Some people may not have the confidence to express their opinion People may not engage or not listen
Time consuming and may affect stress and deadlines.
Advantages
Disadvantages
Interviews
Can assess body language
Can assess appearance
Can ask relevant questions then probe with furthering questioning. Applicant may eligibly know the answer the interviewer wants to hear Nerves and self-confidence may get the better of a good applicant Time consuming
May be knowledgeable but unable to put into practise
Rooms may be unavailable then become costly
Advantages
Disadvantages
Memorandums
Can think carefully about what you would like to say
Can issue to lots of people
Gain a paper trail
Quick and effective
Open to misinterpretation
Not very personal
Unsure if everyone has received and read
In my job role, the most important service delivery I have to deal with on time is having to make sure all the documentation, timesheets and facts are ready for payroll. This service is essential and must be handed over to the accounts team on time and accurately. Failure to do this may lead to inaccurate pay or not getting paid at all. To make sure this is delivered on time I have reminders in my calendar and diary, I book a meeting with the accounts team which is the deadline I work towards, I remind staff a week before, then a day before that timesheets are due in and I collect the data throughout the month as I go along e.g. resignations, new recruits, salary increases, to build the information I then give to accounts for payroll.
Training is an essential service throughout a company. To deliver this service on a budget can be difficult to forecast. Through appraisals and training matrix's you can assess the training needs of the company, prioritising mandatory training and inductions then looking at self-development and management training needs. A plan, being a schedule of training is put into place and agreed by the relevant managers. Costs are looked at with what can be trained in house and externally, by requesting discounts with trainers booking in bulk, cost of the room etc… An average staff turnover is taken into account when budgeting but this never is guaranteed and can affect the need for induction and mandatory training to increase. Attendance can also affect the budget but we have recently put in place a penalty.
When dealing with difficult customers, our business is gained through social workers. It is highly essential that the relationship with the social workers are positive, so that we gain and build a good reputation so that they refer more placements to us. As this is very sensitive to our income and normally the complaint will be around one of our homes it is our policy that the registered manger deals with the complaint. However I have experienced in my role employee complaints which I have found the best way to deal with is to listen, let them vent their anger, reassure you are listening and have taken on board what they have said and then explain how you are going to deal with the complaint.
An example, would be that an employee phones to say they haven't been paid and have now incurred charges. I would let them firstly vent their anger, apologise greatly for the mistake and then explain that we will make a BACs payment and it will be with them in the next 2hrs and then if they bring proof of the charges incurred we will refund them the cost. People like to know what's going to be done about it so answering that question normally resolves that problem. It you can't answer them or need advice first, to say that that you have listened to them and that you will get back to them straight away with an answer.
CPD, Continued Professional Development is important because it helps us keep up to date, knowledgeable and progress within our roles. It helps you identify strengths and weaknesses and work out where we need to develop to progress within your career. CPD is individualised to each and every person about what you have experienced, have knowledge in and then for you to apply to your job role.
Results from My CPD Map
I chose resourcing and talent as in my role I am involved heavily in recruitment. However I would like to develop more in talent planning. When reviewing my results it gave me the insight that I am missing the bigger picture when it comes to resourcing. I need to look wider than just our company. In my organisation, finding a good registered manager is difficult in our area. I am going to look into strengthening our internal employee's to create career paths that are quicker for them to achieve these roles that are harder to resource. This will hopefully impact positive behaviours to achieve. I will also research the external market more to get a better understanding of the lack of the higher positions in our area. Our current managers are also lacking in development, I am going to resource and upskill them to improve their practice. I would also like to resource different approaches to talent planning as this is where I feel my lack of knowledge lies. I would like to introduce appraisals to the company to get a better understanding engaging more with the employees and create ideas.
I then chose the behaviour, curious as I feel this is an intelligent behaviour to learn, to grow and will help me at this stage to develop this role. I feel that since doing this assessment and being more aware I have already started actively getting involved in things I wouldn't have necessary felt I needed to previously. I have collaborated with other departments more and taken more time to gain feedback to assist them in things they feel we could help in. I am also trying to take assist more with projects I am weaker on to improve my knowledge. I would like to gain more knowledge around the budgets and finances of the company I intend to research this more and also gain more insight into redundancies which I will spend time researching.
Planned outcome
Where do I want to be by the end of this period? What do I want to be doing? (This may be evolutionary or "more of the same".)
What do I want/need to learn?
What will I do to achieve this?
What resources or support will I need?
What will my success criteria be?
Target dates for review and completion
A better knowledge and understanding of the HR Role
CIPD Diploma Foundation Level 3 in HR
Attend Classes, read and research modules, complete assignments Tutors for modules, resources from the online acacia website, support from colleagues, Attending a ACAS course – HR Management for Beginners Completion of CIPD Diploma Level 3 in HR
And
HR Management for Beginners
July 2015
Networking with specialist colleagues and experts to understand trends and innovations in HR Build your external network and make time in my week to read the major business and news publications and understand Utilise CIPD Membership, Attend conferences and exhibitions. Join discussions on online communities Have a good Network to gain knowledge and open doors and opportunities for myself and my organisation. Dec 2015… On going
Support the development and monitoring of HR budgets
Be involved with the development of the HR budget. Share my insights into the people priorities that my team needs to focus on for the next 12 months, and have ready some costed plans to support those budgets. Make sure I have an active part of the budget development process for projects I'm involved in. Spend time with the finance team and director to gain a good insight into the budgets for the company.
Take responsibility for one or more budgetary areas for the for the HR team demonstrating a return on investment for all projects. April 2016
Related Topics