How Sumsang a later comer become leader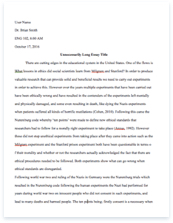 The whole doc is available only for registered users
A limited time offer! Get a custom sample essay written according to your requirements urgent 3h delivery guaranteed
Order Now
Samsung Group was found in 1938, while Samsung Electronics as one of its subsidiaries was found in 1969 and the company made a joint venture Japan's Sanyo in the same year. By doing this, it allowed Samsung-Sanyo have the competence to produce black-and-white television in 1970. During this decade, Samsung Electronics also acquired Korean Semiconductor and Korea Electronics Information Co. in 1977 and 1979 respectively. Land, factories and the financial support from government could consider as tangle resources for the company from firm resources' perspective. On the other hand, competences, that are technology and capabilities, the company obtained through joint venture and acquisition, which can be considered as intangible resources. Government may play an important role behind these activities because of their support of chaebols' development. The following decade witnessed the company strengthening its R&D competences with the open of R&D Center in Suwon and Samsung Advanced Institute of Technology(SAIT) in 1980 and 1987 respectively.
In 1983, the company began to produce personal computers(PCs). This event shows that competences Samsung Electronics had commanded with producing black-and-white television and acquiring Korean Semiconductor. Especially in acquiring Korean Semiconductor, this allowed Samsung to obtain the technology of semiconductor which is an crucial component and key trends in electronics industry. In these ten years the companies also merged with Samsung Semiconductor Co. Home appliances, telecommunications and semiconductors were selected as core business lines in 1988 shows the establishment of a clear strategic goal. Thus, a clear route of the companies' development presented in front of us, that is, Samsung Electronics' development began with doing low-tech works in the context of globalisation of production and global markets(for example, OEM products), combined with some important competences obtained by cooperating with foreign MNEs. These actions make the company to possess some key competences to produce its first PCs in 1983, which involve the competences of manufacturing and relate advanced technology. And then, based on these key competences, Samsung Electronics selected several products as its core business lines in 1988. In the 90s, Samsung Electronics' important activities included engaging in international strategies, R&D outcomes, sponsorship and design. Engaging in international strategies, sponsorship and design could be seen as new milestones with respect to development of the company.
In terms of international strategy, Samsung Electronic began manufacturing in China. It can be considered as global strategy, because the main specific locational advantage in China is cheap labour. Sponsorship is in favour of improving product awareness. Design was valued by Lee Kun Hee in 1993, because he thought Samsung's products were not attractive compared to those from its competitors. In four years, the number of employee working on design was double, the design budget was increased by 20-30 percent annually and design centres had expanded in the USA, the UK, Japan, China. There are many R&D outcomes during this decades, for example, first-ever digital video disk recorder(DVD-R), first real-time MPEG-3 technology, 1G DRAM, first complete 30 TFT-LCD, smartphone and the world's 1st MP3 mobile phone. All these achievements, to some extent, thanks to government policy in education policy and R&D. The innovation of R&D could be considered as the company's strategic capabilities, because advanced technology helps Samsung Electronics for long-term development and surviving. To achieve R&D's innovation, Samsung Group adopted different knowledge management system which could be reflected in employing different concept of R&D and six sigma based methodology in R&D project management. Furthermore, R&D innovation could be regarded as Samsung Electronics' competitive advantage, due to these strategic capabilities are offering value to consumers and complex knowledge management is hard to copy.
Moreover, the key factor is these strategic capabilities are trends of electronics industry which means little risks from threats of substitution, because one company may be eliminated sooner or later if it does not engage in innovation. In addition, we may notice that mass production of an certain type of product became more and more frequent as well. These activities allow us to realize that Samsung Electronics was trying to achieve scale economies to reduce producing cost. More importantly, based on the competitive advantage, the company engaged in upgrading marketing stuff's ability to aware consumer's needs. Keeping close with consumers, Samsung Electronics achieved following the trend and avoid to be eliminated in the electronics market. Similarly, some important events related to Samsung Electronics in the 00s also focused on R&D, international strategy and sponsorship and design. In terms of R&D outcomes, Samsung Electronics become Number 1 in NAND flash memory and Number 2 in semiconductors worldwide in 2002; Number 1 globally in flash memory in 2003; Established a system LSI R&D centre in China in 2004; world's first 40 nanometre 32GB NAND flash memory and 50nanometer 1GB DRAM memory in 2006. There are also many company's activities regarding to international strategy, for instance, a manufacturing subsidiary in Slovakia, Tang Jeong.
We can also notice the company's advertising activities which reflected on sponsorship for some sports events. Samsung Electronics established a Design Management Centre in 2001 as well. To conclude, in the early stage of development of Samsung Electronics, the company took advantage of various government supports obtaining tangible resources, for example, financial support, intangible resources, such as, building relationships with as other companies( joint venture with Sanyo, acquisition). By doing this, Samsung Electronic generated its own strategic capabilities. Between 1990s and 2000s, Samsung Electronics shifted getting strategic capabilities mainly through joint venture and acquisition to developing R&D on its own. During this period of time, its strategic advantage became competitive advantage. In the two decades, Samsung Electronics also paid more and more attention to scales economies and differentiation strategy. The company implemented international strategy (mainly global strategy) in some countries with relatively low labour cost to reduce producing costs. In terms of differentiation strategy, it could be explained from two aspects. One is differentiation in non-physical products features, for example, advanced technology and function. The range of software features used in Galaxy S4 can be classified as non- physical. The other is in physical products features, like, product design, for instance, the design, colour of S4 flagship. Moreover, applying its competitive advantage to a range of products shows that Samsung Electronics is exploiting scope economies. This another way of differentiation.
Government actions:
The political background during 1970s' is worth to be mentioned, which highlighted electronic industry as a national priority sector would be developed and encouraged FDI to secure technology and creation of joint ventures with leading electronics companies. The chaebols got massive financial support from South Korean government as well. In addition, the South Korean government introduced National education policy which emphasized science and technology and set trade barriers to prevent foreign products entering domestic markets. Samsung Electronics got benefits from government's support for its start-up stage and this is very important in term of a company's development. In 1980s,Industry promotion councils and cooperative institution were formed to ensure technology access all Korean firms. Government opened key markets, but not for Japanese products because their strong competitiveness. With the encourage of R&D and protection from its strong rival , Samsung Electronics made a further and rapid growth.
However, some government policies were adverse to the company's development. The South Korean government launched financial liberalization in 1980 which is the leading cause of chaebols began to invest in non-bank financial institutions, for example, Samsung Life. Chun regime initiated a series of policies to regulate big businesses' economic activities. Financial crisis in 1997 could be considered as a key watershed in terms of relationship between chaebols and South Korea government. Before the crisis, the politically powerful have exercised their authority by handing over major projects and concessions to the Chaebols, which, in return, have provide the slush funds politicians have needed to maintain their political positions. However, their relationship were forced to change after the crisis, because almost all the comments blamed the special relationship between South Korea government and the chaebols as one of the key factors for this financial crisis.
Changed relationship makes the chaebols , Samsung Group, for example, get less special support from government beyond fair competition in the market. Value: "Is the firm able to exploit an opportunity or neutralize an external threat with the resource/capability?" Rarity: "Is control of the resource/capability in the hands of a relative few?" Imitability: "Is it difficult to imitate, and will there be significant cost disadvantage to a firm trying to obtain, develop, or duplicate the resource/capability?" Organization: "Is the firm organized, ready, and able to exploit the resource/capability?" How did Samsung become a Technology Leader?
Related Topics