How Has Tesco Achieved Competitive Advantage?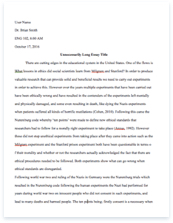 The whole doc is available only for registered users
Pages: 6
Word count: 1321
Category: Tesco
A limited time offer! Get a custom sample essay written according to your requirements urgent 3h delivery guaranteed
Order Now
Tesco is the largest retailer with over 1,878 stores and with 23.3 million square feet of retail space. The key to Tesco's success is the development of the retail estate where the low prices, high quality and experienced customer services has lead to continuing growth of profits. According to the Daily Telegraph's latest research Tesco now owns more than 30% of the grocery market in the UK.
Tesco's started out in 1924, the name Tesco was not the surname of the owner (Cohen) but a collaboration of his tea suppliers "TES" and the first two letters of his name "CO", thus creating the name Tesco and making marketing history.
Tesco has become the first UK retailer to get annual profits of more than �2 Billion. Tesco's overall turnover increased 12.4% to �37.1bn, with sales in the UK making up �29.5bn of that figure. Tesco's announced in 2007 that they had reached a �2.55 billion profit. Figure 1.
Figure 2 shows just how successful Tesco is not only in the UK but overseas as well. Sir Terry Leahy, chief executive of the overseas expansion says that Tesco has only grown its profits by growing sales and making the stores more attractive. Tesco has expanded into countries worldwide shown in Figure 2, some of those countries that Tesco has had a large impact on are places such as Poland, Slovakia etc. Tesco regularly makes small acquisitions to expand its international businesses. For example, in its 2005/06 financial year it made one in South Korea, one in Poland and one in Japan. Their total international sales grew by 21.3% to �5.3%billion. In Asia sales grew by 21.8% to �2.3 billion. The graphs and other figures are in the appendix Figure 3.
Tesco originally started out selling food, but diversified into their own label and different ranges within their own label. This is helping them achieve competitive advantage because this way they are meeting everybody's needs. Their own Tesco Value label, is cheap and good quality for its money mainly aimed at families and those with low-income levels. Tesco's Finest range provides a far higher quality in food but is slightly more expensive, unlike Tesco Value it is aimed at higher earning families as this range contains ingredients prepared by some of Tesco's top chefs. Tesco has also identified different groups of consumers and provide ranges to appeal to these segments directly, apart from Finest and Value Tesco also have an Organic range, Healthy Living, Tesco Kids, Free From which is food free from nuts etc
Not only does Tesco do just food, but they also have their own clothing line, again meeting all needs. Their first clothing line was called "Cherokee", its clothes for both casual wear and smart wear. Their newer clothing line that has just recently come about is called Florence and Fred, which is for the party and occasional wear line (Look at Figure 2). All its clothes are of course very good value for money. This increases Tesco's chance of competitive advantage because introducing clothes into their stores is going to encourage customers to do all their shopping in the one store. It is also to make customers feel they can do everything they need to do in one shop all at reasonable prices.
Tesco must be one of the very few supermarkets to contain major diversification throughout its stores. They offer car insurance, kitchenware and household appliances. They are also thinking of expanding and opening separate stores for each extra service they offer E.g Tesco Car Insurance.
Tesco's competitive advantage has been achieved also by its all-famous slogan "Every Little Helps". And they're branding all their products with their striking and bold logo. Which is easy to recognise and remember. Their other effective way of advertising is using famous celebrities to promote their store. In the past they have Prunella Scales, the well-known actress who played Sybil in Fawlty Towers. This was effective because she was funny and showed her devotion to the store. Recently however Tesco has got the Spice Girls entering their store and buying presents for one another. This again is effective for both Tesco, because it shows that even they turned to Tesco for their Christmas presents. But also it coincides with their reunion tour.
Tesco also have many different store formates. They have Tesco Express which is for the neighbourhood conveniences and located locally, Tesco, which is just the standard large superstore located at the edge of large towns/small cities, Tesco Metro, is the store sized between the Express and Tesco its usually located on the high streets or small towns and Tesco Extra which is the largest store located in the cities, for example Bristol's Tesco Extra is in Easton. Having different ranges and sizes of stores helps towards Tesco's competitive advantage because it's practical for their customers. If one wanted to get just a pint of milk, they wouldn't have to go into a Tesco Express to try and find just milk they would go into a Tesco Metro, find what they need and leave.
Tesco stores provide different facilities, for example different range of trolleys. For instance one small trolley for basic, and quick shopping, a larger one that will hold a larger amount of products and another trolley with 2 child seats installed for those with children. Inside the stores they have labelled aisles, making shopping more easier. They provide many checkout points and the Nailsea Tesco has recently introduced the self-service checkout. It also provides valuable marketing information about their customers therefore enabling targeting of mail
Tesco staff is well-motivated and always happy to help with any queries customers may have. This means Tesco provides a good training to their employees, which would encourage younger people to work there.
All Tesco stores are open 24 hours unlike many other stores such as Sainsbury's that tend to close at 8:00pm. This is handy for late night travellers or people who have just come back from holiday at sunrise and no shops but Tesco is open for essential things such as milk, bread etc.
Tesco also provide their customers with a Clubcard in which they can earn points when they spend a particular amount of money. When the customer reaches a certain amount of points they are entitled to money off on some of their next purchases or petrol with vouchers provided by Tesco. This is another marketing strategy for Tesco and it encourages loyalty in their customers. They get their competition from other leading stores such as Sainsbury's they need to see
Threats in the future
Tesco's main threat and competition is Morrisons because, similarly to Tesco have a wide range of products also at very cheap prices, some even cheaper than Tesco. They also have their own brand and stock more than just food and groceries; they also sell make-up sets and toys. However they do not sell clothes and the distribution of their shops are based mainly in the city not locally. They also aren't as wide spread as Tesco and have just the one Morrison shop.
Another threat for Tesco is the bad publicity they have been receiving about expanding even more. There have been complaints that it is getting too big, which are causing other shops to close. This could create a public backlash because people want their small local shops to still be in business. But the expansion of Tesco has created over 7000 jobs. The new jobs will be a mixture of full and part-time and will include delivery and in-store work. But Tesco has addressed these problems with flair and initiated a "Good Neighbour Policy". Tesco has redesigned many shop fronts to make them less obtrusive and more in keeping with their surroundings and is currently reviewing noise levels and delivery patterns to stores.
Related Topics