Hospitality training report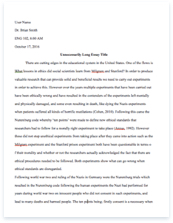 The whole doc is available only for registered users
A limited time offer! Get a custom sample essay written according to your requirements urgent 3h delivery guaranteed
Order Now
Hotel industry is getting more and more famous nowadays. It is according to the increased of economic and increased of the levels of people's life. Nowadays, "hotel" is not just to provide a place for travelers to stay, "hotel" can be provide a lot of activities for guests. Such as: Food and beverage, gym facilities, swimming pool and business center and so on.
Beside other amenities of hotel, food & beverage service is one of the major marketing factors of hotel. It is a big and very important department. Because food & beverage department has nearness linked with every other departments. Food & beverage department in hotel is not same as operating a restaurant or normal food service business. It is combined with the whole operation and management of the hotel. Even in some of the hotels, the revenue from food and beverage can be a mainly part of revenue receive department. Sometimes, the excellent food and beverage can be a reason to attract the guest come to stay in the hotel also.
Since people's increase of the quality expectation of food, a good restaurant consider as not only good taste of food but service is more important. "A good service can save a bad meal, but a good meal can't bail out a bad service." Nick Nickolas, the owner of Nick's fish Market in Chicago once said. From his speech we can see that, service of the food as important as the quality of the food.
Luckily, I had a chance to training in Shangri-la hotel, town which is one of the best restaurant in Penang for two months. During my two months training in Shang Palace restaurant of Shangri-la hotel, town, I strongly feel that good management skill and knowledge are very important. Shang Palace is a restaurant that served Chinese style food. It opens 6 days of the week (Tuesday close), and the operating hour in Shang Palace is from 11:00am to 2:00pm (Lunch), and 6:00pm to 10:00pm (Dinner). Lunch, Shang Palace served both A La-Cart and Buffet Chinese Dim Sum. Dinner, Shang Palace server the fine A La-Cart menu orders. According to over 90 % of Penang people are Chinese; Shang Palace restaurant is an important outlet in food and beverage department. And because of the strong, experience management group in Shangri-la hotel, Shang Palace is one of few standard Chinese restaurants allover the Penang and keeps running their good business.
Training in such good restaurant gives me a very good chance to learn from this best restaurant. From the service to management, the staff and manager in Shang Palace restaurant helped and taught me a lot of the hotel knowledge that I have not learnt from the college. Simply from the table setting, table turnover, greeting guest to private room service, handle guests' complains and marketing research to motivate the staff, manage restaurant and time management and so on. The director of Food and beverage department, Mr. Sebastian allowed me to attend their daily morning briefing with all the managers from food and beverage department. From their talking, decision making, discussing, planning and reporting. I have learnt their positive attitude, the duty of manager and their leadership.
From the knowledge that I have learnt from lectures and books, I also found some problem and limitation of Shang Palace restaurant during my two months training. It is good for me also, I could see the positive and negative, right and wrong both side of the restaurant. It is a chance for me to learn how to keep strengths and improve the limitations in business.
Chapter 2 I have wrote down the organization structure of Shang Palace restaurant. Beside this, is the job description of each position. From the waiter, captain, supervisor to manager and direct of food and beverage, each position has their different duty in the restaurant. Chapter 3, chapter 4 and chapter 5 I was wrote about the strengths, limitations and suggestions about Shang Palace. It is mainly conclude by the knowledge I have learnt from college. Sometimes, the really work situation are not same as what we learnt from the lectures and books, but we can merge them together and come out with the better idea. In chapter 6, I recorded down the two new methods of both management and service side that I had learnt from the training. Chapter 7 is the record of all the meetings and trainings that I was attended, there have meeting with food and beverage manager, human resource department and even the general manager of Shangri-la hotel. With the ending of conclusion, I wrote down my summarize about the six months training and best regards and thanks for all the staff in hotel that I was met.
Related Topics