Hoosier Burger Case: Final Assesment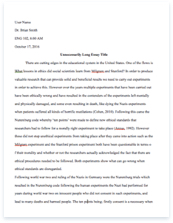 The whole doc is available only for registered users
A limited time offer! Get a custom sample essay written according to your requirements urgent 3h delivery guaranteed
Order Now
Starting a business of their own someday had been a dream of two college students back in the 70's, Bob and Thelma Mellankamp are those two people. The dream was sparked by going to an economics class one day where the two of them saw a "for sale sign" in the window of a local restaurant that was up for sale. After being in business all these years, both Bob and Thelma just want to improve things from the way they are now. They have discovered the areas that needs to be addressed, hence hiring Build a Better Systems for the Hoosier Burger Case Analysis. Bob and Thelma have dreams also of expansion, but many issues must be handled before any of this can proceed. The implementation of a SDLC (systems development life cycle) this new systems development will help Bob and Thelma improve the areas of the business that will be mentioned in this paper, along with helping them achieve both short and long term goals. (Valacich, George, Hoffer, 2009)
The owners of Hoosier Burger, has identified some issues in inventory control, customer service, food prep and marketing, hence where the Hoosier burger information system project got its name. This was to help support the above names issues and to help the owners focus on improving the day to day operations of the organization. Within the SDLC there are four key steps which are planning and selection, analysis, design and lastly implementation and operation. The owners had a current system which was just plain old paper, but yet they wanted to try to bring this to a modern up to date system, which could improve their inventory control, ordering for the restaurant and a reporting system, all this had its issues since paper was the only system in place. (Valacich, George, Hoffer, 2009) Bob wanted to bring the restaurant into the modern era, with changes in his information systems, inventory control, the way customers ordered and lastly the management reporting system.
Bob & Thelma wanted to research a little about a (POS) point of sale system, which will help in a more detailed report and aid in tracking inventory a bit better. The company is currently facing obstacles that could possibly in the short term, put Hoosier Burger out of business for good. This new system will be designed and focused on improving the system for which management is currently using to do its reporting, also control of inventory and then how customer orders are dealt with and received. With being one of the lead analysts on this project, I feel that the systems development, will have to focus on adaptive technology, which focuses on the people with in the business, instead of their roles and also to provide tools that will ultimately provide support to parts of this new POS system. First, in creating the Hoosier Burger project scope, I would come to the conclusion like: Scope of the Hoosier Burger Project is to create and then establish a new and organized way to create the ultimate customer experience, improve revenue and to reduce costs, which in turn will make Hoosier Burger a major player in the restaurant arena.
With respect to the six feasibility factors which are: economic, operational, technical, schedule, legal, political and contractual. (Valacich, George, & Hoffer, 2009) Now, with looking at the economic feasibility of the project, with the changes that will be implemented, that should increase revenue rather quickly, making it possible to repay any long or short term debts that have been incurred. Now, back talking about the project scope for Hoosier Burger, I have inserted the scope that I prepared last month, when I originally created it, I left the date the same in the scope, just to reflect the date that it was orig produced. The scope can go like the following:
Hoosier Burger Prepared By: Project Scope Statement Date: May 20, 2014
General Project Information
Project Name: Hoosier Burger New System Project
Sponsor: Bob MellanKamp
Project Manager:
Problem Statement:
The current systems in place are totally inadequate to sustain any further growth. Management's way of reporting, control of inventory and customer ordering procedures all has been addressed in this new system. This new system must be established in order for Hoosier Burger to flourish and to survive in today's competitive restaurant industry.
Project Objectives:
A complete new system for inventory control and customer ordering shall be identified and selected which will in turn create a more friendly experience for the customer and also to allow a FIFO or LIFO type of inventory. This new system shall maximize time and money which will allow for more revenue per qtr.
Business Benefits:
An improved inventory control
An improved customer experience with in the restaurant
An improved employee effectiveness and overall increase in moral
Estimated Project Duration:
4 months
With new systems being created and introduced into Hoosier Burger up into this point, I would now like to go over the customer satisfaction survey, for which I truly feel, will be a beneficial to this organization. In creating the customer satisfaction survey, the questions will have to be short and direct type of questions as to not lose their interest, while also making them feel as if their feedback is very important and will be considered. The five questions that I would ask the customers are as follows:
1.Is this your first time dining with Hoosier Burger? If so, what drew you to dining with us?
2.How long was your wait for your table?
3.Was your Waiter courteous and friendly?
4.Did your Waiter check on your needs through-out your meal?
5.How was the quality of your food?
Now, with respect to the Waiters and how they can dramatically affect the success of a business in the restaurant industry, the questions will need to address their experience and whether or not they are team players? The five questions that I would ask them would be as follows: 1.How many yrs of experience do you have in waiting tables? If they have NO experience, why do you want to wait on tables? 2.Can you multi-task? Which really means, can you handle many tables at once? 3.How would you handle a negative customer, that does nothing but complain about everything? 4.What would your response be if one of your tables asks: "Can I speak with your Manager?" 5.What would you say is your strongest trait? What would you say is your weakest? The questions that would be asked of the Cooks would be as follows:
1.Do you like the current menu here @ Hoosier Burger? If not, why? 2.What do you specialize in? Should we add more items that showcase your talents? 3.How would you handle a customer that wanted to send their food back ie; "It was not cooked enough, it was over cooked etc" 4.Can you be creative in coming up with new and exciting dishes here @ Hoosier Burger? 5.Have you always had all the supplies/ingredients that you needed for the day's cooking? The types of documents that I would like to see for any type of further study could be for one, previous sales receipts for the last year. This will show me at what times were they the busiest. I would also look at what the customers ordered more of, and then try to even capitalize that even more. Of course the doc's that would not be available would be the receipts and all that are more than 7 yrs old. I would also want to see any company scopes or any mission statements that Bob or Thelma may have come up with throughout the years. Any documentation on customer complaints kept? If so, view them.
A JAD session I think would be very appropriate here for Hoosier Burger. The Joint Application Design can bring together owners, managers, cooks, waiters, busboys and whomever is left, all can sit down most likely more than one time to discuss the current systems that are in place and what kind of changes would they like to see? As the text book states about a JAD, the meeting should be held away from the actual work location, to limit distractions and things that could be distracting. I have recently discussed some topics with the owners of Hoosier Burger, Bob & Thelma Mellankamp and the main point of discussion was the desire to expand operations, as I first mentioned in this paper, by acquiring the vacant land adjacent to Hoosier Burger, for which Bob & Thelma are in the later stages of this process. The idea behind this future expansion is to add a drive-thru window, increase the dining (sitting) area in the restaurant, and then finally add a delivery service during the lunch (noon) time frame, which many of its customers already work in the downtown area, so this new service would be very convenient to its customer base. ( Valacich, George, Hoffer, 2009)
The conclusion that resulted is that for now any way is to just proceed with the additions that will not need any major construction/addition at this time. The idea of adding the drive-thru and delivery service will commence right away, which will leave the addition to the dining/seating area, which will be placed on hold for now. Now, with respect to the context diagram will be similar to that of the Fig 6-4 which is below:
To modify Hoosier Burger's level-0 diagram (Fig 6-5) which will reflect the changes mentioned in the case are detailed below:
Now, with respect to the list of all the processes that will be involved in a level 1 diagram are as follows:
1.Delv food order
2.Delv order request
3.Order ticket with delv order
4.Order ticket pending delv
5.Delv order ticket
6.Daily delv order details
7.Delv Order receipt
8.Delv payment from customer
9.Goods delv to customer
10.Daily delv orders
11.Delv products sold adjustments
12.Updated inventory data to reflect delv deletions
(Valacich, George, Hoffer, 2009)
And the DFD Level 1 Diagram is:
Now, with respect to all these DFD's the DFD Completeness is imperative. The completeness will refer to whether your DFD's include all of the components necessary for the system you are modeling. (Valacich, George, Hoffer, 2009) I was approached by one of the owners Bob Mellankamp, he asked if it was possible to track a customer's order history? My response to Mr. Mellankamp was "Yes, indeed it's possible." Hoosier has a loyal business customer that has an option of charging their orders, and then monthly they can pay the bill, after Hoosier Burger generates a bill which is sent to them. With all this being said, what entities will Hoosier Burger need to store information about? "Entity types are collections of entities that share common properties or characteristics, while an entity is a person, object, place, or concept in the user environment of which an organization wants to store data." (Valacich, George, & Hoffer, 2009)
An example of a people entity can be an employee, owners of a company, customers, etc but then we have a place entity which could be one of the states, a region, country etc, then we have an object entity which could be a restaurant, bldg., and pc of equipment vehicle and so on. Here we have an event entity, where an example of this is the sales of Hoosier Burger, and concept entity which can be an account or courses taken. I believe that Hoosier will need to store more info about people entities which are its customers that orders food on a regular type basis. Other entities that the info will need to be stored are the items (food) that the customers purchase. Then we have the need for place entities which will be the company (business customers) where the people work, that call and orders the food. Now, let's focus on the attributes which our text says that "attributes are named properties or characteristics of entities that are of interest to the organization." (Valacich, George, & Hoffer, 2009)
On the identifiers, they are specific identifying characteristics for each entity. For the clients an identifier would be the order # perhaps, client address & phone # etc. For the product identifier would be the product price for which it was sold, product ingredients, and the name of the mighty meal. Now of course the identifier for the business (place entity) the business address, name & phone number and the regular order they make when ordering mighty meals. The cardinalities of each relationship will be identified and they will be reflected in the E-R Diagram. The entity relationship diagram is a detailed, logical & graphical representation of the data for an organization or business area. Then we have the cardinality which is the number of instances of entity B that can or must be associated with each instance of entity A. (Valacich, George, & Hoffer, 2009)
Bob and Thelma's dream was realized, then years later rediscovered with the implementation of the SDLC, with the creation of this new system, along with the perseverance of the owners, and the new found dedication from its employees, Hoosier Burger will be around for years to come, along with the possibility of future locations. All this potential will be due to the systems discussed in this paper. I think with the decomposition of this new system, the cohesion of all these new systems will provide a purpose for this newly developed system that will help Bob and Thelma increase profits, provide a better customer experience, and a great place for its employees to thrive, learn and be prosperous for years to come.
References:
Valacich, J., George, J., Hoffer, J. (2009) Essentials of Systems Analysis and Design. (4th ed) Upper Saddle River, NJ. Pearson Prentice Hall.
Related Topics