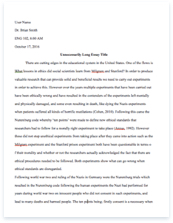 The whole doc is available only for registered users
A limited time offer! Get a custom sample essay written according to your requirements urgent 3h delivery guaranteed
Order Now
The concept of car rental in North America has grown rapidly since Chicago native, Walter L. Jacobs, founded the first service in 1918, later known as Hertz Corporation (Hertz.com). Starting with only a dozen Ford Model T cars, Jacobs sold his operation in 1923 to John D. Hertz, president of Yellow Cab and Yellow Truck and Coach Manufacturing Company, who renamed it, Hertz Drive-Ur-Self System. The company has passed through a number of hands over the years, since its founding, including General Motors (1925-1953), The Omnibus Corporation (1953-1967), also owned by Hertz, who renamed the company Hertz Corporation, RCA (1967-1985), United Airlines (1985-1987), and then by Ford Motor Company who sold it to a group of private investors in 2005 (Newman, U.S. News). The private equity group took the company public a year later in 2006. Currently, its among the leading car rental brands in the world and controls about 25 percent of the market. Hertz Corp., has built its global brand on five basic beliefs: Treat the customer honestly and ethically; treat employees with the same dignity and respect as customers; provide the highest level of customer service and quality of vehicles; create differentiation through innovation; and use profits and market share to measure how efficiently goals are achieved (Hertz.com).
Hertz is the longest running car rental company in the industry. It's been growing and expanding for over ninety years and has set the standards in terms of customer service, car quality, and price. It handles more than 30 million rentals, annually, worldwide, with the combined assets of Dollar and Thrifty brands, and has approximately 10,400 locations. In 1932, Hertz opened its first location at Chicago's Midway Airport. Later that same year, to further facilitate the world's adjustment to travel by air, Hertz introduced the first Fly/Drive car rental program so that the customer could have a vehicle readily available to drive as soon as his flight landed. In 1933, Hertz's revolutionary Rent-It-Here/Leave-It-There option drastically increased the use of rental cars. In 1978, Hertz introduced the first Nationwide Emergency Road Service. In 1984, Hertz introduced Computerized Driving Directions (CDD) and became the first car rental company to offer this service. CDD was made available at more than 100 airports and downtown locations throughout the U.S. The directions were available at customer rental locations through easy-to-use, self-service, touch-screen terminals (Hertz.com).
Hertz Instant Return, introduced in 1987, further streamlined the return side of the car rental transaction. At the car return lot, the Hertz agent meets the returning customer with the Instant Return hand-held computer. Today, Hertz has more than 100 locations offering this service around the world. In 1989, in the U.S., Hertz redefined the car rental business with its #1 Club Gold Service, which became an international symbol for "fast service." This premium, expedited rental service, which is available in more than 800 locations today, provides car rental customers with the ultimate in speed and quality. With #1 Club Gold, customers have no unnecessary paperwork at the time of rental and no long lines. Members also gain points they can redeem for future rentals or exchange for miles with many of Hertz' travel partners including AAA, Southwest Airlines, Virgin American, United Airlines, etc. (Hertz.com). In 1997, Hertz launched its new website, hertz.com. The site featured facts and figures on the Hertz fleet, including a visual vehicle guide, corporate information and details on Hertz services, promotions and partnerships.
The interactive portion of the site offers rate quotes as well as booking, confirmation and cancellation capabilities for customers and travel agents. In June 2001, Hertz launched a new level of premium car rental service with the introduction of the Hertz Prestige Collection. Offering vehicles from Jaguar, Land Rover, Lincoln, Audi, Infiniti, Cadillac, Hummer, and Volvo, the Hertz Prestige Collection combines luxury vehicles with Hertz exclusive customer service. New in 2004 was another industry first for Hertz—the ability to reserve specific car brands and models. This feature allows Hertz' #1 Club and #1 Club Gold members to reserve vehicles based on make and model, an option never before available from any car rental company. The Company also introduced its Green Collection in 2006 – a collection of fuel-efficient, environmentally-friendly cars, including the Toyota Prius Hybrid. In 2011, the Green Collection was re-branded as the Green Traveler Collection (Hertz.com). Financially, Hertz continues to bounce back from a slowdown in business that began in 2008 with the financial crisis. Although the company's top-line growth has been sluggish, it has produced strong earnings growth amid efforts to improve its operating model (Cariaga, investors.com).
In 1991, Hertz began diversifying and established wholly owned subsidiaries, in addition to its car rental and various car rental programs, Hertz : 1) Hertz Equipment Rental Corporation (HERC); 2) Hertz Car Sales (Rent2Buy); 3) Hertz Entertainment Services; and 4) Hertz On Demand. For over 40 years, Hertz has provided rental equipment to contractors and industrial and government clients, from small hand held tools to massive earth movers, for all types of jobs, such as construction, landscaping, and smaller renovation projects. In 1996, Hertz expanded its service in car sales by selling one-year-old vehicles from its rental fleet to make room for new models. In addition, its 2010 Rent2Buy program allows consumers to test drive a vehicle, of their choice, for a three day rental period with zero pressures to buy. Each car sale includes a warranty for no less than 60 days in addition to extra protection plans for every consumer's budget (Hertz.com). In early 2007, Hertz launched "Hertz Hourly Rentals,"but it was re-branded in 2011 and is now known as Hertz On Demand. In addition to its re-brand, Hertz introduced its commitment to redefine the car sharing experience by adding a pay-as-you-go membership program that makes it easier and less expensive to rent a car spontaneously.
In 2012, Hertz Entertainment Services purchased Cinelease, the U.S. market leader in TV lighting and grip rentals (Hertz.com). It provides purchasers with everything they need for film and television production or live events. The history of the car-rental industry, in fact, tracks many of the prominent trends that have defined the business world over the last 40 years, for better or worse. Rental agencies were snapped up by conglomerates when bigger was better, and then sold off, as companies tried to focus on their core competencies and outsource the rest. Car-rental firms served as toys for buyout kings in the 1980s, automakers seeking vertical integration in the 1990s, and private-equity barons in the early 2000s. Mergers and buyouts aren't necessarily a bad thing, since they reflect deal-makers willing to commit capital, and they do, occasionally, generate more efficient operations and save jobs. But some car-rental buyouts, have had all the hallmarks of deals that benefit investors but hardly anybody else. When a company purchases another company, a huge amount of debt is taken on, by the newly purchased firm, mainly to finance fees paid to the deal-makers (Newman, U.S. News). But different types of deals, probably, seem to make more sense in the market now, just as other deals made sense in the past.
In this business, just about everything gets treated like a short-term rental. An obstacle car rental companies overcame in the 90s, was that the big three automakers raised their acquisition costs for cars, no longer subsidizing fleet purchases. At the time, Hertz was purchasing approximately 70 percent of its domestic fleet from Ford. The higher cost of cars meant that rental companies had to keep their vehicles longer. In addition, Eroding profits became a problem for Hertz and its competitors. Squeezed between spiraling car costs and competitive pricing, so the industry, as a whole, showed major losses. Car rental companies, including Hertz, responded by raising rates several times beginning in 1993, cost-cutting, weeding out unprofitable locations, and limiting excess inventory. Despite the hardship, the environment for rentals, in the United States, continued to improve steadily, a by-product of an American boom in travel; throughout most of the 1990s, the rental car industry averaged an 11 percent increase per year.
Hertz held its own through the remainder of the 1990s in terms of profit. Craig Koch, who became company president in 2000, attributed the 1999 record performance to strong demand, improved car rental pricing, and continuing cost efficiency (fundinguniverse.com).Currently, there is a substantial amount of brand competitors operating within the car rental services industry. The fight for consumers has forced these companies to differentiate themselves through price and their level of customer service. Unfortunately, because the intensity of this industry is so high, many competing companies offer similar prices, features and benefits. Luckily, the threat of new entrants in this type of industry is extremely low. Starting a rental service company requires extensive financial resources. The likelihood of achieving profitability in a highly competitive industry serves as a barrier for new players. In addition, product competitors, such as Toyota, Ford, and Chevrolet, etc motor companies, and generic competitors like public transportation, add more fuel to the already blazing fire.
Despite the rivalry, all car rental companies share one simple mission: to provide households and businesses private vehicle use at the lowest cost and highest quality while focusing on its customer's needs (fundinguniverse.com). The U.S. car rental industry made record high revenue of $22.4 billion in 2011, an 8% increase over previous years, and is expected to reach $67.6 billion by 2017. Demand and revenue are expected to increase as air travel demand grows, as well as the rise in foreign tourists visiting the United States (Business Wire). Car rental is among industries in which customer satisfaction is a very valuable asset to a company's success. In November of 2012, a North America Rental Car Satisfaction Study by J.D. Power and Associates, ranked Hertz fourth place out of twelve car rental companies. Only Enterprise ranked as "among the best," while National ranked "better than most." Numbers three through seven ranked "about average" and the rest ranked "the rest." The study measured overall customer satisfaction with renting cars at airport locations by examining six factors (listed in order of importance): cost and fees; pick-up process; return process; rental car; shuttle bus/van; and reservation process. Air travelers are the car rental industry's primary revenue source.
Additionally, the study showed that business customers rent and fly the most frequent. Although they tend to be more critical of their rental car experience than leisure/personal customers, they also tend to be the most loyal. They are more aware of what to expect and are often pressed for time, thus speed and efficiency are critical to their satisfaction (Brown, ABC News). Although the car rental industry picked up over the last two years, the equation of the game is changing. More peer-to-peer car rental and car sharing companies have emerged as competition to the established direct-consumer players like Avis, Hertz, Enterprise, etc. (Prabu, Car Rental Business). The car sharing trend is booming, especially among businesses and on college campuses. Although the car sharing market remains underdeveloped, credible estimates project that the industry's total revenue could exceed $4 billion by 2020. Hertz's "Hertz On Demand" car-sharing service has expanded rapidly in recent years and now operates in several major North American and European cities as well as many larger American college towns. With a diverse offering of hybrids, plug-ins and electric cars from Mitsubishi, Toyota and Nissan, Hertz On Demand appeals directly to environmentally-conscious college students and city-dwellers (Thiessen, Car-Sharing).
Overall, this boosted Hertz's image within the rapidly multiplying ranks of "green" consumers. Because consumers are spending more money on Eco-friendly products, as opposed to traditional ones, car sharing supplies those who are environmentally conscious with alternative modes of transportation to help alleviate concerns about climate change. Hertz adopted its Hertz On Demand service from Zip Car, the world's first and leading car sharing network recently bought by Avis Budget Group (Prabu, Car Rental Business). The merging of Avis and Zip Car, will be a very powerful threat for Hertz, because both are leading companies in the industry. Individuals attracted to car sharing are generally residents of dense urban areas where public transit, walking, and cycling are viable transportation options, parking pressures prevail (space and cost), and residents do not necessarily require cars to go about their daily activities. Low vehicle ownership rates are one of the best predictors of the economic viability of car sharing programs. Over 80% of North America's car sharing membership is comprised of people who live in these kind of areas, followed by significantly smaller percentages in business, college, and low-income groups.
Despite high gas and airline costs, rental car companies, have responded to increased consumer demand for fuel efficiency, in the last few years, by stocking up on gasoline-electric hybrids and other vehicles with better mileage and lower emissions (smartcarrental.us).The green movement is in full swing, and the corporate world is taking notice: A cleaner environment is good business. The increasing costs of fuel at the gas pumps have increased the popularity of hybrid and fuel efficient vehicles. Consumers say they want to do business with companies that are environmentally responsible and that provide vehicles with minimal gas emissions in an effort to reduce their carbon footprint. Major and independent car rental companies alike are taking steps to capitalize on this trend. Hertz sparked the trend in 2006 when it launched its Green Collection, and other companies slowly followed suit so they wouldn't be outdone (Hertz.com). Of course, green car rentals do come with a premium. Renting a hybrid typically costs more per day than an equivalent conventional car. In order to encourage greener rentals despite the cost premium, some rental locations offer better deals on hybrids, although customers should still expect to pay a premium for renting green no matter where they are until both supply and demand for such vehicles rises, which will inevitably lead to price reductions (smartcarrental.us).
Keeping up with the environmental concerns, Hertz became the first car rental company to commit to a zero landfill waste policy for its tires, partnering with Liberty Tire to create the industry's first national tire recycling program (Hertz.com). All in all, the global recession put the brakes on the industry, but a revival in demand for air travel will stimulate growth again. Rising personal incomes and more generous corporate travel budgets will underpin growth from this market; however, rising fuel prices and the corresponding increase in ticket prices threaten that forecast.
The Car Rental industry is in the mature stage of its life cycle. The continuous evolution of technology has changed the way consumers search for product information, comparison shop, place their product reservations and provide advantages like reduced customer acquisition costs. But these advantages flow on existing companies and do not produce new entrants or new markets. Some companies are expanding into local markets with programs like car sharing. However, car sharing represents a specific kind of car rental, not a radical departure from past service offerings. Success in new markets will only add incremental revenue growth and will not quickly change the industry's structure. To remain competitive within the Rental Services industry, Hertz must continue to adapt to the changes and provide services that will satisfy their customers.
Related Topics