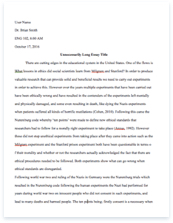 The whole doc is available only for registered users
A limited time offer! Get a custom sample essay written according to your requirements urgent 3h delivery guaranteed
Order Now
Bio
Name: Hera
The meaning of Hera is: "Queen of Heaven."
Birth: It is not clear when the beautiful Greek goddess Hera was born, although she was born either on an Island called Samos or on a land called Argos.
Hera was born to Cronus, the Greek Titan god of time and the ages, and to the Greek Titan goddess queen of heaven and the mother of the gods.
Siblings: Hera had six siblings, three sisters, Demeter, Hestia, and Chiron. Hera also had three brothers, Zeus, Hades, and Poseidon.
Spouse: Zeus
Although Zeus was Hera's brother, as they grew up eventually they got married. It might seem weird to you but don't call it weird because it is not your culture. The tradition of getting married to your own relative had been passed on for generations now, in fact it still exists. Nothing was stopping Zeus from married especially since Cronus and Rhea were brother and sister.
Children: Hera had five children
She had three girls, Eris, goddess of strife, Hebe, the goddess of youth and Eileithyia, the goddess of childbirth and labor pains. Hera also had two sons, namely, Ares and Hephaestus. Ares was the god of war while Hephaestus was the god of fire, metalworking, stonemasonry and the art of sculpture.
Power: Hera was the goddess of women and marriage.
Abode: Hera was a resident of Mount Olympus.
Symbol: Hera's strong symbols were: the pomegranate, the peacock feather and the Diadem. |
Interview with Hera, the Goddess
(AZ): "I must say your jewelery is amazing!
Hera (H): "Thank you so much, my mom gave it to me, it has been passed from generation to generation"!
A: I know that you are pressed with time, therefore I will get straight to the point. Did you ever see yourself marrying your own brother, Zeus"?
Hera (H): "Well, in this part of the world is every young woman is accustomed to that".
AZ: "Pardon me if you find my questions offensive, is it that taboo"?
H: "I would not say that, no other man would have been more suitable as a husband than my brother"!
AZ: "Its sounds more like an arranged marriage to me"?
H: "What is wrong with that? As a brother, he has my best interest at heart"!
AZ: "I find that intriguing given that he was more like a tyrant, hence your unhappiness at some point. Would you say that you are in love with him"?
H: "Most definitely, he is the father of my children"!
AZ: "Well, thank you for the interview and I wish you and your family good health".
H: "My pleasure and a safe journey"!
Important facts about Hera
* According to the Roman poet Ovid, the month June has been named in Juno's honor, the Latin counterpart to Hera, because the goddess was worshipped during that month. Since Hera was a goddess of matrimony, many couples considered June as the favourable time to marry.
* Besides being a mother, Hera also embodied the eternal virginity, since she was annually renewing her virginity by bathing in the spring of Canathus in southern Greece.
Ambrosia
Hera's Favorite food recipe
You will need:
* pint fresh blackberries, rinsed and hulled
* 1 pint fresh raspberries, rinsed and hulled
* 1/2 pint fresh strawberries, rinsed and quartered
* 2 large bananas, peeled and cut into 1/4-inch slices
* 2 medium oranges, peeled and cut into segments
* 2 cups medium diced fresh pineapple
* 1 lemon, juiced
* 2 tablespoons chiffonade fresh mint leaves
* 1/2 cup granulated sugar
* 2 cups heavy cream
* 1/2 cup sifted confectioners' sugar
* 1 teaspoon pure vanilla extract
* 1 cup coconut flakes, toasted
Directions:
In a large bowl, combine all the fruit. Add the lemon juice, mint and sugar. Mix well and set aside. In a cold bowl of an electric mixer, combine the cream, sugar and vanilla. Using an electric mixer fitted with a whip attachment or hand-held mixer, whip the cream until soft peaks form. To assemble, spoon some of the fruit mixture in the bottom of each parfait or martini glass. Sprinkle some of the coconut over the fruit. Spoon some of the whipped cream over the coconut. Continue layering until all of the ingredients are used. Serve immediately or chill until ready to serve. And all of this eventually makes the tastiest Ambrosia!!!
Related Topics