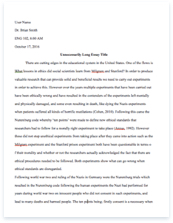 The whole doc is available only for registered users
Pages: 3
Word count: 553
Category: Manila
A limited time offer! Get a custom sample essay written according to your requirements urgent 3h delivery guaranteed
Order Now
A Chinese-Filipino born in December 25, 1924 – came from a poor family in Xiamen, china. His Father migrated in philippines when he was still a toddler. As his father was a trader his father took a risk on establishing a business in the philippines. They used to live in a 30-square meter of a lot, in Quiapo. His father is really determine and pursue to always go to Divisoria, a well-known place for wholesales, retails and bargains to buy cheap goods. After that they sell it at their own sari-sari store to those filipinos. Him and his Father both worked hard, waking up early in the morning and staying up late everyday.
Businessman that have interest with banking, mining, real estate, retailing, hospitality and education including healthcare services. He started by selling rejected and overrun shoes from tondo when he immigrate to the philippines. He completed his secondary education in Chiang Kai Shek College afterwards In 1950, he earned his degree in Associate of Arts in Commercial Study at Far Eastern University (FEU). He also acquired the Doctorate degree at De La Salle University, in 1999.
He earned the title of "The Philippines Retail King" when he first established the SM Malls anchored by Shoemart Department Store and Supermarket. He is also listed as the number 1 billionaire in the Philippines at Forbes Magazine in 2011. He married a chinese immigrant who also became a Filipino citizen with the legal name of Felicidad. Then the couple had 6 children name Teresita Sy-Coson, Elizabeth Sy, Henry Sy, Jr., Hans Sy, Herbert Sy and Harley Sy. Teresita Sy-Coson is the eldest child of Henry Sy, she is also a founder and Chairman of SM Prime Holdings. She is Widowed and has three children. She graduated with a degree in AB-BS Commerce major in Page 2
Managament at Assumption College. Henry Sy, Jr. the eldest son of Henry Sy, He is the Vice Chairman and Chief Executive Officer of SM Development Corporation. He graduated with a degree in business management at De La Salle University in 1974. Hans Sy the second son of Henry Sy, Currently the First Executive Vice President of the privately held SM investment Corp..Also serves as the president of the publicy listed company of SM Prime Holding Inc..He graduated with a degree in Bachelor of science in Mechanical Engineeting at De La Salle University.
Herbert Sy son of Henry Sy, also Executive Vice president of SM investment Corp.. and the senior Vice President of Supervalue, Inc..Graduated with a degree in Bachelor of Science in Management at De La Salle University. And last Harley Sy also son of Henry Sy, He is the current President and Chief Executive Officer of the SM investment Corp..A directro of China Bank Corp..Also the treasurer of SM land, Inc.
He graduated with a degree in Bachelor of science in Commerce, Major in Finance at De La Salle University. He involved all of them into the business in early age – stocking, deliviring, arranging shelves and cashiering were the mainly jobs he gave to them as their responsibility. Mr. Henry Sy's occupation is Chairman and CEO of SM Investments Corporation, SM Prime Holdings, SM Development Corporation and Highlands Prime Holdings, Banco De Oro Chairman Emeritus, China Banking Corporation Honorary Chairman.
Related Topics