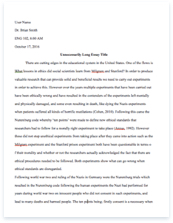 The whole doc is available only for registered users
A limited time offer! Get a custom sample essay written according to your requirements urgent 3h delivery guaranteed
Order Now
Summarize your progress. Be thorough and descriptive in your responses. Use the format that follows.
1. Goal: My goals are to eat more healthy meals, more fruits and vegetables, and swap soda with more water or mix drink.
2. Accomplishments:
Yes, I have accomplished not all but close. I have lost over at least 2 pound a week because I have cut down on the white rice from 2 cups to 1 or ½ a cup with 1-2 cups of brown rice. I have increased my fruits and vegetables from 1- 2 cups to 3- 3½ cups per meal. Also cutting down on the soda to water and mix drink makes me urinate better like you can totally see the difference from dark color to light. Drinking water has helped me a lot so I always kept one close to me when I am at home or at work. Morning jogs helps me the best especially when I add the additional 15 minutes, this strategy helps keeps me away from being stressed out and also more time with my dogs. This makes me so proud of myself that I have the courage to help myself to maintain this way and now that I am in a better shape and feel healthier, this just not benefits me but also for my unborn child.
3. Successful Strategies:
Some of the strategies that helps me make my progresses are that I have to put a side note on my phone as a reminder that I have to have the ability to squeeze in time on my lunch break from school or work to go buy more fruits and vegetables. Secondly, the use of my mobile phone to monitor my walking and jogging time frames. Third, is the mix drinks that makes me lose my appetite on soda and really helps. Fourth, is to put a note to self that I have to pack 2-3 water bottle everywhere such as from home to work and school.
4. Barriers:
There are times such as I have to be in a meeting and or at school that I may have forgotten to bring water bottles and pack my healthy lunch due to being in a rush. Having my niece's and nephews over that have distracted me from doing my daily activities. Moreover, some of the barriers for me are when my side of families is having special occasions such as: birthdays, weddings, and traditional shamanism rituals. What I do to overcome these situations are that if I am at work or school and forgot about my lunch and water bottle, I will make my husband bring it over to me since my workplace and school are close to where I lived. When I have to babysit, I have to pack and get the kids ready to go out with me too though I can't jog but walking is fine for me too. Lastly, on the special occasions, if it's serious then I have the choice to stay and just let my husband attended for me. But, on the traditional shamanism ritual, I will have to be there and will just double my work out the next day or come home early as soon as possible for my daily exercise and meals.
5. Maintenance:
What I have to do now to help me maintain my goals are to always put a note on my phone, dresser mirror, and refrigerator to remind me of what I need to bring and buy. This is so far the best method for me. The next one are to set the time on my mobile phone such as to wake up 30 min minutes early (6:30am instead of 7) and do my morning routine jog, use a daily action plan to plan on what to buy and what to cook today, and cut down some fruits such as banana and watermelon and place them in a container with 2 bottles of water and put it in my hand bag the night before just in case I forget when I am in a rush.
Related Topics