Health and Safety with ICT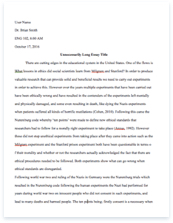 The whole doc is available only for registered users
A limited time offer! Get a custom sample essay written according to your requirements urgent 3h delivery guaranteed
Order Now
In today's modern society ICT plays an important role in the world in which we live. It has become so vast that almost 95% of business use ICT, therefore ensuring not only the use of ICT is efficient but also to ensure the safety of our human well being. Technology in schools is also becoming vaster, ICT plays a huge role in the schools education facilities for only teaching pupils but organising the school's system. This is where I will address this leaflet too, in a more complex and detailed analysis.
We will discuss the health and safety aspects of the use of ICT in schools, from not only the children's point of view but also the teacher's. Teachers and students are not specifically mentioned under any health and safety regulations or E.U. legislation with regard to information and communications technology (ICT). However the regulations should be generally interpreted to include teachers who use computers in their work. Thus there are certain issues that those in education should be aware of to minimise risk and to promote the safe use of ICT.
The use of ICT equipment has caused concerns over the last few years with regard to several health and safety issues. Repetitive Strain Injury (RSI), eyestrain and related problems cause by stress and working with Visual Display Units (VDUs). Care and attention to the design and layout of the working area can help to overcome these problems. Other issues, such as general office safety, relate more generally to the working environment but can be applied easily to the classroom or library environment.
Health & Safety and ICT in Schools
Although much of the legislation is more pertinent to administrative staff, teachers have the overall responsibility to make sure that ICT equipment is used correctly and safely. Where pupils are allowed to connect or unplug electrical equipment, this should only be after proper instruction and always under the supervision of a teacher. Where equipment is positioned is very important. Workstation design should enable users to reach all necessary equipment without stretching and should be clear of obstruction.
Safety considerations relating to Health & Safety and ICT in Schools…
Electrical
* Safety testing – all school equipment should be tested.
* Care of cables, plugs – damaged plugs should be replaced ensuring that the correctly rated fuse is placed in the plug. Frayed, worn or damaged cables should be replaced, including cables where the coloured cores of a cable show at the appliance or plug end of the cable.
* Competent personnel only should replace Cables and plugs.
* Trailing leads – where possible extension cables should not be used to power I.C.T. equipment because of the dangers these impose
* Hanging computer cables – where possible, ensure that mouse and keyboard connecting cables do not hang over the front edge of the computer workstation.
* Ensure that the necessary CO2 fire extinguishers are positioned near to any IT equipment.
Lighting
* Room lighting – room lighting should always be from above.
* Work surfaces – should be non-reflective and clean.
* Positioning and glare – computers in classrooms should be positioned at right angles to windows to prevent glare on screens and to prevent pupils/students from facing bright light sources coming from behind the monitor screen. In computer rooms, blinds should be used to reduce glare on computer screens from windows and lights.
Heat
* Ventilation – almost all I.C.T equipment gives off heat and the build up during the day can become quite oppressive for users, nor is this build up of heat good for the equipment. Ensure adequate ventilation in the classroom situation. In computer rooms, where there is a concentration of equipment in one area, if insufficient ventilation is provided, air conditioning may be a requirement.
* To reduce heat, turn off equipment when not in use.
Noise
* Sounds from software – can be distracting in the classroom and is particularly so in areas of concentrations of I.C.T. Ensure that earphones are used wherever possible.
* Sounds from equipment – almost all equipment gives off background noise, even when not in use if the power is switched on. Wherever possible, switch off equipment when not in use.
* Printing – dot matrix printers make a great deal of noise when printing.
* Headphones and speakers – need to be adjusted so that the volume is not too loud. A child's ears are more sensitive than an adult's
Space
* Adequate access – ensure adequate access to the workstation, that gangways remain clear when the computer is in use and that emergency exits are always clear.
* Positioning – give thought to the positioning of the workstation. Where possible position not too near a radiator where users will be uncomfortable, nor in a corner where users will be squashed or unable to access the keyboard or see the screen clearly.
* Wheelchair access – ensure there is adequate access and that a variable-height workstation is available if required
* Desk space – there should be sufficient deskspace at the workstation to allow for peripherals, books, papers and other materials.
Comfort
* Breaks – users should take frequent short breaks from intense computer work
* Desk height – ensure that the working desk height is appropriate to the height/size of the user.
* Positioning – users should be comfortably positioned with easy access to all equipment and should be able to adjust position in relation to the equipment as appropriate. In particular:
> Seating – the height of the chair to the workstation should be adjustable.
> Keyboard – users should have the option to have the keyboard flat or tilted.
> Screens – angle and height should be adjustable to suit. The top of the screen should be at eye level.
> Peripherals – should not be put in hard-to-reach positions.
As more and more work education and recreation involves computers, therefore everyone needs to be aware of the hazard of Repetitive Strain Injury to the hands and arms resulting from the use of computer keyboards and mice. This can be a serious and very painful condition that is far easier to prevent than to cure once contracted, and can occur even in young physically fit individuals. It is not uncommon for people to have to leave computer-dependent careers as a result, or even to be permanently disabled and unable to perform tasks such as driving or dressing themselves.
Repetitive Strain Injuries occur from repeated physical movements doing damage to tendons, nerves, muscles, and other soft body tissues. The rise of computer use and flat, light-touch keyboards that permit high speed typing have resulted in an epidemic of injuries of the hands, arms, and shoulders. Use of pointing devices like mice are as much a cause, if not more so. The thousands of repeated keystrokes and long periods of clutching and dragging with mice slowly accumulates damage to the body: another name for the condition is Cumulative Trauma Disorder (CTD). This can happen even more quickly as a result of typing technique and body positions that place unnecessary stress on the tendons and nerves in the hand, wrist, arms, and even the shoulders and neck. Lack of adequate rest and breaks and using excessive force almost guarantee trouble.
What are the Symptoms?
> Tightness, discomfort, stiffness, soreness or burning in the hands, wrists, fingers, forearms, or elbows
> Tingling, coldness, or numbness in the hands
> Clumsiness or loss of strength and co-ordination in the hands
> Pain that wakes you up at night
> Feeling a need to massage your hands, wrists, and arms
Correct typing technique and posture, the right equipment setup, and good work habits are much more important for prevention than ergonomic gadgets like split keyboards or palm rests.
The Image to the left shows proper posture at a computer. Note that the chair and keyboard are set so that the thighs and forearms are level (or sloping slightly down away from the body), and that the wrists are straight and level – not bent far down or way back. If the table is too high to permit this, you may do better to put the keyboard in your lap. Also note that the typist is sitting straight, not slouching, and does not have to stretch forward to reach the keys or read the screen. Anything that creates awkward reaches or angles in the body will create problems.
However maintaining the correct posture all the time may result in problems if it is held rigidly for long periods of time. Try and relax, move and shift positions frequently. This isn't just about your hands and arms, either: the use or misuse of your shoulders, back and neck may be even more important than what's happening down at your wrists.
A common RSI injury;
When you go to type on a keyboard you won't have noticed the amount of strain you put upon your wrists/hands. While you are typing your wrists should not rest on anything, and should not be bent up, down, or to the side.
Ahh! This is the wrong thing to do! This is a common example of how RSI in the wrists/hands comes about.
That's better! The correct way to use a keyboard without the fear of RSI.
So there you have it! A break down of all the health and safety aspects required in a classroom environment. Just remember the consequences of RSI when using a computer, not only pupils but teachers too. RSI is an extremely important issue to contemplate and must be concerned.
I hope you have found this leaflet useful and now understand the issues at hand. Remember the issues and prevent them from happening by following this leaflet.
Related Topics