Health and Safety in Social Care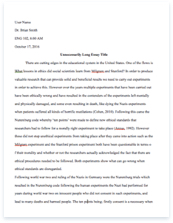 The whole doc is available only for registered users
A limited time offer! Get a custom sample essay written according to your requirements urgent 3h delivery guaranteed
Order Now
1.1 List legislation relating to general health and safety in a sociel care setting. Health and Safety at Work etc Act 1974 (also referred to as HSWA, the HSW Act, the 1974 Act or HASAWA) is the primary piece of legislation covering occupational health and safety in Great Britain. The Health and Safety Executive, with local authorities (and other enforcing authorities) is responsible for enforcing the Act and a number of other Acts and Statutory Instruments relevant to the working environment. The main piece of legislation affecting the management of health and safety in educational establishments across all sectors is the Health and Safety at Work, etc Act 1974 (HSWA). This Act provides a framework for ensuring the health and safety of all employees in any work activity. It also provides for the health and safety of anyone who may be affected by work activities in eg pupils/students and visitors to educational sites, including parents and contractors. In Northern Ireland, similar provisions are made by the Health and Safety at Work (NI) Order 1978.
1.2 Describe the main point of the health and safety polices and procedures agreed with the employer. A health of social care organzations policies and procedures should always incorporate the key point of health and safety law.This means that a care practitioner will be able to put healh and safety law into practice simply by following their employer's polices and procedures.This will include policies on; health and safety, safeguarding, reporting of accidents, waste disposal, fire prevention and evacuation procedures, security, cleaning, food safety, dispensing and storing medicines, lone working.
1.3 Outline the main health and safety responsibilities of; -the social care worker
-the employer or manager
-individual.
Social care worker: Ensuring own health and safety, adhering to policies and procedures of organisation and legislation, co-operating with colleagues and supervisors,correct use of specialist equipment,abilities and training. Employer/ manager:Informing employees of updates to policies and procedures, workplace risks, best practice and contact details for further information; providing: access to first aid, equipment, training opportunities, supervision etc. Individuals:Complying with policies and procedures, legislation and instructions; taking reasonable steps for ensuring their own and others health and safety; reporting accidents, hazards and dangerous incidents.
1.4 Identify tasks relating to health and safety that should only be carried out with special training Administering medication/ first aid, emergency procedures, food preparation, moving/ position individuals with physical disabilities etc.
1.5 Describe how to access additional support and information relating to health and safety Asking the appointed person/ managers; consulting the Health and Safety Executive (HSE) website, training resources, policies and procedures of organisation etc.
2.1 Define what is meant by "hazard" and "risk"
Hazard-: Potential for harm to occur, risk-The likelihood for harm to occur.
2.2 Describe how to use a health and safety risk assessment. Identifying risks, potential impact, likelihood of occurrence, proposing precautionary measures, reducing risk and costs, complying with legal requirements and policies and procedures of organisation.
2.3 Explain how and when to report potential health and safety risks that have been identified. Continuously checking for risks, reporting to managers etc. as soon as being aware in accordance with reporting procedures/ lines of communiation, alerting anyone who may be in danger, completing records accuratelyand fully.
2.4 Describe how risk assessment can help address dilemmas between an individual's rights and health and safety concerns. Drawing upon legislation/ policies and procedures to justify precedence of health and safety concerns, demonstrating that rights and health and safety requirements are reconciled, ensuring individuals are aware of risksto help them with decision-making, ensuring individuals understand that certain requirements are mandatory.
3.1 Describe different types of accidents and sudden illness that may occur in a social care setting. Accidents: slips, trips, falls, burns, chocking, misuse of equipment etc.; illnesses: food-borne, flue, influenza, colds, asthma, seizures, convulsions, fainting, cardiac arrest, allergic reactions etc.
3.2 Outline the procedures to be followed if an accident or sudden illness should occur, Remaining calm, ensuring safety of all involved, assessing situation, providing assistance/ administering first aid as required and within limits of training, requesting professional support as required and informing them of situation, completing accident reports, incident reports, informing
Health and Safety Executive etc. in accordance withpolicies and procedures of organisation.
3.3 Explain why it is important for emergency first aid tasks only to be carried out by qualified first aiders. To adhere with policies and procedures of organisation and health and safety legislation; emergency first aid tasks carried out incorrectly can be dangerous/ increase risks to the individual.
4.1 List routes by which an infection can get into the body. Respiratory (airborne infections breathed in), digestive (within foods/ drinks), blood circulation (via broken skin/ wounds), body fluids (sexually transmitted diseases, cross contamination, poor hygiene).
4.2 Describe ways in which own health or hygiene might pose a risk to an individual or to others at work. causing illness,Including risk of infections which could be avoidedby: washing hands thoroughly before preparing food and after going to the toilet, covering mouth/ turning away when coughing, applying/ replacing old plasters, disposing of used tissues, taking sick leave if ill etc.
4.3 Explain the most thorough method for hand washing
Thoroughly, after every contact with potential source of contamination/ before food preparation etc.; including: wetting hands with warm water, applying soap bar/ liquid, lathering, scrubbing, rinsing, drying with air dryer/ paper towel; ensuring that al areas of the hand are washed including the back of the hand, between fingers and nail areas.
4.4 Describe when to use different types of personal protective equipment Personal protective equipment – refers to any protective equipment or clothing that an employer must provide where risks have been identified. This may include: Gloves, Aprons, Masks, Hair nets. When cooking/ preparing food, handling waste, providing personal care,any activities posing hygiene/
5.1 Identify legislation that relates to moving and handling The Health and Safety at Work etc Act 1974 (HASAW/ HSW), The Manual Handling Operations Regulations 1992 (MHOR); up-to-date and available from the Health and Safety Executive (HSE) website/ NationalArchives website.
5.2 List principles for safe moving and handling,
Only move/ handle when necessary, assess the potential risks, take steps to reduce the risks, request support, report any difficulties/ hazards, use alternative methods, adhere to policies and procedures of organisation, agreed ways of working and legislation.
5.3 Explain why it is important for moving and handling tasks to be carried out following specialist training, Reducing risk of harm to self and others, reducing risk of damageto equipment, adhering to policies and procedures of organisationand legislation, promoting good practice to colleagues etc.
6.1 Explain why it is important to have specialist training before assisting and moving an individual, To be sure consent is granted by the individual, assess abilities and level of mobility, reduce risk of harm/ discomfort, provide privacy, ensure correct practices are followed, abide by specific care plans, record accidents/ incidents correctly,
6.2 Explain the importance of following an individual's care plan and fully engaging with them when assisting and moving. Understanding and abide by the preferences/ needs of the individual, allowing for active participation of the individual, reducing risk of harm to any person's involved, providing comfort.
7.1 Identify hazardous substances that may be found in the social care setting, Cleaning products, clinical waste, bodily fluids/ waste, medication, used needles,used dressings, solvents, disinfectants etc.
7.2 Describe safe practices for:
-storing hazardous substances, using hazardous substances, disposing of hazardous substances; Up-to-date training, adhering to policies and procedures and legislation; covering: labelling, secure access, sealing containers, separating substances in storage, personal protective equipment, exposure, suitable conditions, control measures, reporting problems, record maintenance, safeguarding others, not exceeding limits of training.
8.1 Outline procedures to be followed in the social care
setting to prevent:
-fire, gas leak ,floods,intruding,security breach.
Fire: No smoking, fireguards, smoke alarms, closed fire doors, turning off appliances, non-flammable materials where possible Gas leak;Turning off, maintenance, reporting smelling of potential gas. Floods;Turning off taps/ central water supply, maintenance, clearing drains/ pipes, reporting blockages/ appearance of flood water Intruding;Checking IDs, alarm systems, locking windows/ doors, restricting access (key holding/ access codes), security guards, vigilance, reporting suspicious people/ activities
8.2 Outline procedures to be followed in the social care setting in the event of: -fire, gas leak ,floods,intruding,security breach;
Fire/ gas leak: Set off alarm, call emergency services/ inform manager, use of fire-fighting equipment if possible, evacuation to fire assembly point, assist others and do not return to building unless safe Flood: Evacuation, call emergency services/ inform manager, switching off main water supply, leave switches as they are, place warning signs as appropriate Intruding/ security breach: Call police/ inform manager, inform security guards, checking IDs and rooms, ensuring safety of others and self, avoiding unnecessary danger, moving to a safe area.
9.1 Identify common signs and indicators of stress  anxiety, mood swings, inability to concentrate, excessive/ lack of sleep, fear, feeling isolated, memory loss, negativity/ pessimistic thinking, indecisiveness, procrastination, headaches, nausea, digestive problems, unusual diet, addictions, aggression, lack of motivation etc.
9.2 Identify circumstances that tend to trigger own stress
Including: workload, conflicts, too many responsibilities, emotional situations, sudden changes to routine, breakups/ divorces, bereavements, removal/ replacement of colleagues, job loss, money problems, major shock/ injuries etc. 9.3 Describe ways to manage stress
Identify causes of stress, take control/ accepting and adapting when beyond control, taking time to relax, socialise, exercise / sleep properly, share concerns with others respectively, prioritising, dropping unnecessary sources of stress/ not taking on too.
10.1 Describe the main points of agreed procedures about handling medication ordering, checking, storing, administering, use of personal protective equipment, identity checks, use-by date checks, disposal and recording all the above as required; adhering to policies and procedures of organisation and legislation.
10.2 Identify who is responsible for medication in a social care setting. According to organisation guidelines; including specially trained staff or the individual if self-administering.
10.3 Explain why medication must only be handled following specialist training, Reduces risk of mistakes, avoids unnecessary harm, legislative requirements, care workers are accountable for their actions
11.1 Identify food safety standards relevant to a social care setting. Food Standards Act 1999 etc. up-to-date and available from the Food Standards Agency website; policies and procedures of the organisation
11.2 Explain how to:
– store food, maximise hygiene when handling food,dispose of food
11.3 Identify common hazards when handling and storing food
Exceeding expiry dates, incorrect thawing/ cooking time, cross contamination, allergic reactions, dangerous use of utensils, hot items and cookers, leaving food exposed etc.
Related Topics