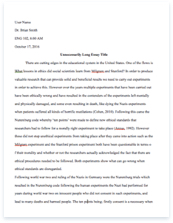 The whole doc is available only for registered users
Pages: 3
Word count: 585
Category: Google
A limited time offer! Get a custom sample essay written according to your requirements urgent 3h delivery guaranteed
Order Now
Google launched its web based analytics service – Google Analytics (GA), officially in November, 2005. Formerly known as Urchin from Google, it is a complete enhanced package ideal for businesses and online marketing. Businesses have been able to benefit from this tool immensely as it enables them to have complete control over the online campaigns, revenue generation, performance data and above all, methods to optimize their sales.
This powerful tool enhances online marketing from the very scratch taking into account effective keywords, promotion of relevant offers through emails and also to some extent augments the website design. Based on these information and data, businesses of any size, are able to attract more visitors online, convert prospective visitors into clients, thereby are able to have very high return on investment (ROI).
Google analytics can be safely labelled as a powerful web based analytical tool that sanctions marketers across the world to have easy access to web analytics, which in turn can help them create better advertisements and build superior websites catering to the customers' needs. The most important aspect of the tool is that it comes totally free from Google with the same operating features and platform, thus enabling easy installations and constant support on hand. (Watrall & Siarto. 2009) Relevant tools of Google Analytics:
1.Track the advertising ROI: This feature enables the marketer to start off by setting the goals he would like to achieve and then track the conversions against the defined goals. GA has been integrated with companies like AdWorld and Adsense , which in turn provide the marketer with in-depth data and metrics. These can be used towards a better understanding of the client requirements. (Clifton, 2010) 2.Multimedia tracking: GA enables the marketer to collect usage metrics by tracking mobile phone websites, web enabled devices, search engines and social networking sites. The data is used towards better consumer understanding and impacts the conversion rates. 3.Personalized report generator: this advanced feature allows the marketer to segregate, analyse, track data discrepancies and generate tailor-made or customised reports.
It also has options like the Dashboard which can store relevant info and can be accessed easily without the hassle of going through too many reports. GA has the ability to export data using Data export application. 4.Easy sharing of data: GA facilitates uncomplicated and trouble free information and data sharing within the organization or relevant groups while maintaining enhanced data integrity and privacy. Global communication is made easy through GA. 5.Envisioning data: GA has provided multifaceted option whereby the marketer can visualise his data in forms of motion charts and graphs, which in turn gives him a concise and clear picture of his business. It also helps in his understanding the concern areas and identifies solutions. 6.Secure and reliable: Google has incorporated GA, thereby making the product very secure and reliable in terms of data tracking and security and visitor's privacy. Since GA runs on the same infrastructure as Google, it has maximised privacy and reliability.
While GA has been accepted globally by most of the leading giant conglomerates, one cannot completely eradicate doubts on data security and integrity. The major users of Google Analytics are Twitter, MySpace, Metric Mail, The Financial Times, and The Ritz Interactive amongst many others.
References:
1>Clifton, Brian. 2010. Advanced Web Metrics with Google Analytics Serious skills. John Wiley and Sons. Print.
2> Watrall, Ethan. Siarto, Jeff. 2009. Head First Web Design A Brain Friendly Guide Head first series O'Reilly Media, Inc. Print
Related Topics