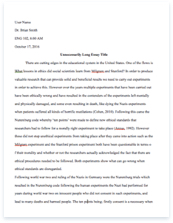 The whole doc is available only for registered users
A limited time offer! Get a custom sample essay written according to your requirements urgent 3h delivery guaranteed
Order Now
Goodman is a leading integrated property group that owns, develops and manages industrial property and business space across 16 countries worldwide. Goodman invests in business parks, office parks, industrial estates and warehouse and distribution centres. Goodman also offers a range of property funds, giving investors access to specialist services and property assets. With total assets under management of $16.2 billion and 327 business space properties under management, Goodman is one of the world's leading listed property groups. Challenge Solution Goodman identified a need for a more impactful online presence that would effectively showcase their property portfolio and management capabilities. BlueArc was engaged by Goodman to undertake the technical development and build of the Goodman central global website and country sites using a single instance of the Sitecore Content Management System (CMS). The existing system was outdated and did not provide the depth of functionality or ease of use needed by an organization with the wide global reach of Goodman.
Frustrated with poor usability and limited functional scope, publishing content and keeping the website updated were onerous tasks for staff. Moreover, users of the website found it difficult to navigate and access relevant information. Goodman required an all-encompassing content management solution that would allow both centralized and remote management of content across local and international centers. The company sought a sophisticated solution that would facilitate better administration of all country sites and tighter global integration. Goodman Site www.goodman.com www.sitecore.net According to Alison Brink, Group General Manager, Marketing at Goodman, "We engaged the BlueArc Group because we needed a company who we could partner with to develop complex and sophisticated online solutions, including delivering thirteen country sites in twelve languages."
Each of the new sites can be supported locally across Goodman offices through simple and automated multilingual content management. Sitecore Case Study: Running in 12 languages across 13 country sites all from one comprehensive Sitecore platform, the new global website allows content to be controlled from the central site or by local administrators as required, empowering the edges of Goodman's global office network. "Our customers, partners and employees associate our brand with innovation, quality and foremost service excellence. We wanted to create a web experience that was reflective of these values and our global network." — Alison Brink, Group General Manager, Marketing Goodman The Sitecore CMS affords Goodman high levels of flexibility and control over website content. Easy and self-managed content administration allows Goodman Marketing staff to make regular updates, ensuring the latest news and information is available instantaneously.
Built-in workflow and approval processes ensure the highest quality of all content published. The website provides users across the globe with simplified access to property, fund management and investment information through a clean, functional and globally consistent interface. Result BlueArc has developed a truly international online offering that drives customer engagement for Goodman. Other benefits include:
• Optimized navigation allows intuitive access to information throughout the entire site
• A platform that supports leasing of properties around the world and builds stronger relationships with each stakeholder group – customers, investors and agents Says Brink, "We are very happy with the launch of our new site which we regard as the window to our business around the world.
The team at BlueArc is dedicated, professional and passionate about their work and this is demonstrated in the quality of the new site. They were instrumental in providing Goodman with a compelling solution to the complex challenge of coordinating huge amounts of content on a global scale and Sitecore is a strong platform on which we can build into the future." Technology Description Solution Special Ingredients: Sitecore CMS Akamai
• Central content and brand governance enables consistent marketing and branding elements across all websites
• A secure platform capable of managing different departments across Goodman offices
• The ability to convey a global /local image in each market place via country sites in local language
• The easy-to-use Sitecore CMS allows Goodman Marketing team to drive the website, reducing the need for costly IT resources Sitecore's Web Content Management System (CMS), portal and marketing automation software solutions enable companies to deliver compelling Web experiences. Sitecore's award-winning CMS software makes it easy for businesses to create and update dynamic, full-featured websites of all types. Sitecore's industry leading flexibility and scalability allow companies to better leverage their content, improve customer experience and drive business growth. www.sitecore.net Thousands of public and private organizations, including national governments and Fortune 500 companies, utilize Sitecore solutions for their websites.
These organizations have created and now manage more than 24,000 dynamic websites with Sitecore including ATP World Tour, Computer Associates, ISS, LEGO, Lloyd's of London, Microsoft, Omni Hotels, Sara Lee, Siemens, Thomas Cook and The Knot. Connect in the Sitecore Community to experience Sitecore's success and that of its customers, partners and developers.
Sitecore www.sitecore.net Goodman www.goodman.com BlueArc Group www.bluearcgroup.com AUS.E.010.042811.US
Related Topics