Globalization: Social Network Service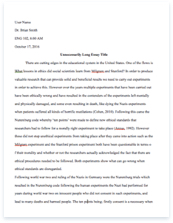 The whole doc is available only for registered users
A limited time offer! Get a custom sample essay written according to your requirements urgent 3h delivery guaranteed
Order Now
This study aims to determine the effects of social networking to the first grading academic performance of the first year students of wpu-laboratory high school in aborlan. Specifically, it sets to answer the following questions: 1.) What is the demographic profile of the student in terms of: a) Age
b) Gender
c) Address
d) Religion
e) Parent's occupation
f) Family's monthly income
g) Monthly, weekly or daily allowance.
2.) What are the effects of social networking in the First grading academic performance of the first year students of WPU laboratory school in Aborlan? 3.) What is the level of social network in terms of actual usage hour/s of the respondents? 4.) What is the level of the first grading academic performance in terms of GWA of the respondents? 5.) Is there any significant relationship between the student's demographic profile and their academic performance? 6.) Is there any significant relationship between the student's level of social network usage and their academic performance? 7.) Is there any significant relationship between the demographic profile of the student and their level of social network usage?
RESEARCH PARADIGM
SIGNIFICANCE OF THE STUDY
This study has a great significance primarily to communication and information technology sector, as well as to the sociologist, students, teachers and administrators. This study is significant for both of the graduate students and for the university as well. The positive result of this study can benefit the right facilitation of social networking in the institution and the community.
SCOPE AND LIMITATIONS OF THE STUDY
The researcher limits the study in terms of problem, locale, duration and population. This study deals on the first grading academic performance of the first year WPU-labarotary high school in Aborlan Palawan. The respondents are composed of 54 freshmen highschool WPU-Laboratory students in Aborlan school year 2012-2013 . This study was conducted during the first semester of the school year 2012-2013.
OPERATIONAL DEFINITION OF TERMS
* Chat – can refer to any kind of communication over the internet but traditionally refers to one-to-one communication through a text-based chat application commonly referred to as instant messaging applications.
* Facebook – is a social utility that connects people with friends and others who work, study, and live around them.
* Internet- The Internet is a vast 'interconnection of computer networks' that spans the globe * Online – The state of being connected to the Internet (generally through an ISP, an OSP, or a network).
* Social Media – Social media is media designed to be disseminated through social interaction, created using highly accessible and scalable publishing techniques.
* Social Networking – On a broad level, it is an online community of people who are socializing with each other via a particular Web site. On an individual level, it is the practice of growing the number of one's business and/or social contacts by networking with individuals.
* Sign In/On (Log On)- To open a network connection or to begin using network applications, generally by entering a password.
* Trend – is seen on every social network. Facebook shows what is trending when multiple users are sharing the same link or discussing the same topic. Google+ highlights trending topic when a user conducts a search. Twitter has a section to the bottom right of its home feed which clearly shows what topics and hashtags are trending in tweets. * Twitter – is a platform that allows users to share 140-character-long messages publicly. User can "follow" each other as a way of subscribing to each others' messages. Additionally, users can use the @username command to direct a message toward another Twitter user.
* Virtual Environment/Online Community – Primarily, these are areas on the Internet that cater to people's common interests. They are virtual in the sense that they exist incyberspace and do not take up physical space.
HYPOTHESIS: There is relevant relationship with the student low academic performance in school and her/his time interval usage of social networking site/s.
CHAPTER I
INTRODUCTION
There were considerable amount of studies that procure to the massive integration of social networking to the everyday life of the new generation students. The effects brought by the long hours of interaction in the social media have a significant effect/s to a learner; the multilateral impact to the student in either positive or negative result cannot be simply ignored. Since the SOCIAL MEDIA age appears, people specially the youth tend to allot a regular time in using the Internet. "The emergence of the Internet has created a seemingly endless portal for leisure activity and participation. With the more recent conception of social media outlets such as Facebook and Second Life and the invention of smart phones like the iPhone and Blackberry, leisure time spent online seems to be steadily increasing." ( O'Lea, 2011) Background of the Study
Hirschorn (2007) coined: The catchall term social media encompasses Web applications that allow individuals to create their own pages—filled with postings, photos, video, and portable applications generally called "widgets"—and interact with other users. The theory is that these networks will create a virtual environment in which like-minded people can find one another. The New Media Consortium, (2007) These online spaces draw people—and can keep people—in numbers. Facebook claims 45 million active users, nearly half of whom are associated with an educational institution; Second Life lists over a million logins in the past two months, with between forty and fifty thousand people online at any given time… These two statements indicate that the social media created a seemingly perfect electronic world in where the people will be hooked with a vast of interactive things to do and with the choice to filter the environment with real existing people with whom you like to spend your time with online.
Because of Globalization and the adoption of some educational institutions on enhancing the use of technology supported by their unique curriculums the use of social media is inevitable in the recent time, it emerges to link the new generation of learners with the use of the on-line technology to their learning environment, along with their teachers, classmates and also the stakeholders. This has exposed them to the more functions of a social networking site including leisure activities and addictive games which are not affiliated with their study time. According to Harasim, "three new modes of education delivery make online education distinctive. They are (1) adjunct mode: using networking to enhance traditional face-to-face education or distance education; (2) mixed mode: employing networking as a significant portion of a traditional classroom or distance course; (3) pure online mode: relying on networking as the primary teaching medium for the entire course or program".(Harasim, 2000) When the succeeding events of the development of the colossal trends of the social networking sites such as; Facebook, MySpace, Twitter etc. was introduced to the Philippines, Filipinos especially the younger generation right away embraces to include visiting these social network sites adding it into their everyday chores then altering their time spent with their studies.
Thus, easy choice to seek alternative route from bore and hard challenges brought by studying with the variety of interactions are to be found into these social networking sites. Social Media becomes a massive trend to the Philippines when it was first introduced in the internet and the Filipino youths are in the forefront of the majority of the users. The World Map of Social Networks by Vincenzo Cosenza showed that within a span of a year, from June 2009 to June 2010, Philippines slowly transformed from being a Friendster country to a Facebook country. Based on the average traffic, Google Trends showed that Facebook surpassed Friendster in Aug 2009 and continues to increase its dominance in Philippines" .(2012)( [5] Retrieved August 10,2012 as sited by http//:wiki.smu.edu.sg/digitalmediaasia.) "Social network penetration is incredibly high in the Philippines, reaching 95%. Facebook is the country's most popular website, more so than Google, and has a penetration rate of 93.9%. The Philippines is also the eighth most popular country for Twitter use on a global scale, with a penetration rate of 16.1%. The popularity of photo sharing has increased by 46% in the country in one year, largely due to Facebook. Social networking is so popular among Filipinos; the country has been nicknamed "The Social Networking Capital of the World." (Ople, 2010). Because of these changes brought by the trends of Social Media, observations and studies linking youth with long hours of social networking usage often results to a negative impact to their social life and health.
"Young people use new media to build friendships and romantic relationships as well as to hang out with each other as much and as often as possible. This sense of being always on and en -gaged with one's peers involves a variety of practices, varying from browsing through extended peer networks through MySpace and Facebook profiles to more intense, ongoing exchanges among close friends and romantic partners. (Ito et. Al, 2008 pg. 15) "Daily overuse of media and technology has a negative effect on the health of all children, preteens and teenagers by making them more prone to anxiety, depression, and other psychological disorders, as well as by making them more susceptible to future health problems." (Rosen, 2011) Specifically the addictive stance of the social activities provided that you always have to be updated, on-line and signed-in can alter the study behavior of the user who is still studying.
Once exposed to networking, most kids find it hard to shift their focus from these websites. These days many children own cell phones that have Internet access and thus can also access these sites at any time. This can become a big distraction, and research also supports the fact that kids who frequently access their accounts find it hard to focus on studies and subsequently obtain lower grades in school. (Harankhedkar, 2011) Thus, these effects of the era of social networking if not manage by the parents or guardians can have a significant effect to the low performance of the student in school. If the foreign studies on social networking are relevantly occurring, the 2011 tag to the Philippines "The social networking capital of the world" should brought some concerns to the citizens towards the proper utilization of these sites. The effects are slowly affecting the future generation of this country and may concur to a much greater impact in the future studies related to this one. May this study help the future researchers and administer a precautionary evidence to manage the usage of the social networking of the Freshmen in WPU Aborlan as well to the Filipino youths.
CHAPTER II
REVIEW OF RELATED LITERATURE
This study aims to seek if the significant effects of social networking to the academic performance of freshmen highschool of WPU Aborlan. Accordingly, the following studies and journals imply the existing effects of social networking with its association in academic factor specifically to the young generation. To state clarity of the topic, let us first define what a social network is? According to Coyle & Vaughn (2008) Social network is a configuration of people connected to one another through interpersonal means, such as friendship, common interest or ideas. Coyle & Vaughn (2008) also stated that: Social networks exist because humans are societal and require relationships with other humans in order to survive. Norton Online Living Report (2009) When they're on the computer, it's likely they're on a social media site, too. Ninety-two percent of kids socialize online and over half have made new friends online.
Of those who have an online social life, just 1 in 4 are friending their parents. According to Wise & Skues (2011) the design of Facebook makes this particularly likely since it is specifically designed to promote interaction with people and products, and to entertain – it aims to capture attention and keep people engaged with their world through its interface. It does not currently have any interface controls that could be used to focus students on study-relevant forms of interaction. ComScore (2011) Stated in their press event entitled "It's a Social World", since then, the digital landscape has changed immensely. Social networks, which provide platforms for online users to connect, share, and build relationships with others online, have forever altered the lives of individuals, communities and societies all over the world.
According to Licoppe & Smoreda, 2008. "The advance of the use of social networking systems is rapid and compelling. People are continually connected to each other on their blackberries, i-phones, netbooks and computers. People are texting, talking, e-mailing and in general, communicating through electronic rather than face-to-face methods at an accelerating pace. The 18 to 24 year old age group is a predominant user of these communication " ( as sited by Lane & Coleman Retrieved August 10, 2012) Also the ComScore (2011), surveyed during October of 2011 that Philippines emerges as the most socially active country (in terms of per hour visits to a social networking site), followed by Russia and Argentina. In October, social networking accounted for an astounding 43 percent of total time spent online by Filipinos, and the typical Filipino spent a significantly higher than average 8.7 hours on social networks during the month. Coyle & Vaughn (2008). With the increase of technology used for communicating with others and the popularity of the Internet, "Social Networking" has become an activity that is done primarily on the Internet, with sites like MySpace, Facebook, Bebo, Friendster, and Xanga.
ComScore (2011) stated that: Simultaneously, 15-24 year olds also saw the biggest increase in average time spent on Social Networking. To date, this demographic shows the highest average engagement with Social Networking worldwide. These data collectively suggest that much of the communication going on between 15-24 year olds happens via social networks. Since majority of the social media population comprises the young generation which lies in the proximity of studying, the effects are likely visible for those who are deeply ingrained to social networking, as well as for those who are slightly using it for just mere socialization trend. Boyd (2007)"By early 2006, many considered participation on the key social network site, MySpace, essential to being seen as cool at school". Yang (2003 pg. 95)The social network approach holds that the behavior of an individual is affected by the kinds of relations, or technical ties, and networks more than by the norms and attributes that an individual possesses. The social, informational, or material resources that two individuals exchange characterize their ties. In social network analysis, these resource exchanges are termed "relations."
Some positive and negative relations are assumed to be related to an individual's performance. Kerlikowske (2007) Teens are substituting virtual social lives with friends who often have no faces or verifiable identities for social lives in the physical world. Kids are making friends with people they meet in gaming rooms and virtual-world sites. Some become so obsessed with and absorbed in the game or virtual world that they lose the drive to achieve in the real world. It can become such an addiction that intervention is necessary. "A comScore (2010) study in February shows that Filipinos has the highest level of engagement on social networking sites averaging 5.5 hours per visitor, with visitors frequenting the social networking category an average of 26 times during the month. Other than using social networking sites to stay in touch with friends and families, Filipinos are increasingly using them for email and chat. Filipinos are using online social networking sites over texting on cell phones for three reasons; convenience, accessibility and cost.(2012)( [6] Retrieved August 10,2012 as sited by http//wiki.smu.edu.sg/digitalmediaasia.)
The young generation is superbly inclined because of the features and variety of activities offered in these social networking sites giving the emphasis of them doing these activities while electronically connected with their virtual friends. Greenhow (2010. Pg.55) "Young people are producing online content for an innovative, topic-focused social networking application within Facebook.com. Links between youth's online contributions and their interest, self-expression, social connections, and civic involvement are presented. " Because of the growing hours of time spent in social networking of the country the chances of the learner's facing his/her studies grow thinner and thinner. Rosen, (2011) "Facebook can be distracting and can negatively impact learning. Studies found that middle school, high school and college students who checked Facebook at least once during a 15-minute study period achieved lower grades. Zaidieh (2012) Moreover, the use of social networking in the education can cause lack of motivation towards learning and can be boring sitting in front of computer for a long time, especially if the scientific material presented is free of audio and visual effects that will attract learner towards learning.
Longworth (2011) Students born into a generation of increasing technology and convenience have another distraction on their hands. The development and growing popularity of social media websites is poised to add yet another item on the to-do list before homework gets done.Wise & Skues (2011) …rather than promoting social engagement in a way that might increase academic engagement, it appears that Facebook is more likely to operate as a distracting influence.
Bibliography cited in the Introduction
* Effects Of Social Network On Students' Performance: A Web-Based Forum Study In Taiwan – Heng-Li Yang et, Al. * Kelsey A. O'Lea March, 2011 -An Examination Of Social Media Technology And Its Impact On The Pursuit And Allocation Of Personal Leisure Time * Living and Learning with New Media: Summary of Findings from the Digital Youth Project The John D. and Catherine T. MacArthur Foundation Reports on Digital Media and Learning | November 2008 Ito et. Al, * Online child grooming: a literature review on the misuse of social networking sites for grooming children for sexual offences. Kim-Kwang Raymond Choo * Harasim, L. Shift happens: online education as a new paradigm in learning. Internet and Higher Education, 3: 41-61, 2000 * Michael Hirschorn 2007 –
http://www.theatlantic.com/magazine/archive/2007/10/about-facebook/6181/ * http://www.buzzle.com/articles/the-effects-of-social-networking-on-kids.html by:Hemangi Harankhedkar Published: 8/9/2011 * 2007, The New Media Consortium; released under a Creative Commons Attribution- Share Alike 3.0 United States License. For details please see http://creativ ecommons.org/licenses/by-sa/3.0/us/ * Philippines leads Asia in Social Media (Gartner Study) October 23rd, 2010 by Carlo Ople & filed under Facebook, Research & Case Studies, Social Media, Studies & Research, Twitter Tips. * It's a Social World: Top 10 Need-to-Knows About Social Networking and Where It's Headed * http://www.comscore.com/Press_Events/Presentations_Whitepapers/2011/it_is_a_social_world top_10_need-to-knows_about_social_networking December 21, 2011 * http://www.apa.org/news/press/releases/2011/08/social-kids.aspx (Retrieved August 6, 2011) * https://wiki.smu.edu.sg/digitalmediaasia/Digital_Media_in_Philippines#Social_Networking_Sites (Retrieved august 10,2012.)
CHAPTER III
METHODOLOGY
In this chapter, the research design and methods are discussed, along with the concepts and indicators, units of analysis and sampling, data gathering and data analysis.
LOCALE OF THE STUDY
This study is being conducted at the Western Philippines University Laboratory highschool San Juan Aborlan.
RESEARCH DESIGN
This study entitled ""The Effects of Social Networking inThe First Grading Academic Performance of the First Year Students Of Western Philippines University-Laboratory High School in Aborlan Palawan, School Year 2012-2013" is a quantitative research that attempts to accumulate existing information and data regarding to the social networking usage of the Freshmen laboratory highschool of WPU-Aborlan. The researcher decided to use quantitative approach to present relationship of the usage interval of social networking and the general weight average of the freshmen to their first grading period.
RESPONDENTS OF THE STUDY
The researcher chooses fifty four (54) Freshmen students of laboratory high school of WPU-Aborlan. Composing of 25 Males and 31 Females, ages ranging from 13-15 years of age.
RESEARCH INSTRUMENT
The researcher utilizes the use of a survey type questionnaire and data collection hoping to get the appropriate data and right amount of information about their demographic profile, social networking and first grading academic performance.
DATA ANALYSIS
The researcher used thematic and framework analysis in analyzing the data. Thematic Framework – developing categories and themes by lifting out texts and phrases from transcripts Charting – arranging lifted quotes into the newly-developed categories and themes
DATA COLLECTION
The data gathering procedure covered a period of one month, beginning on the 5th of December 2010 to the 6th of January 2011. Meanwhile, the traditional survey was conducted on the 11th of December 2010 during the researcher ambushed Kpop fans aged 15-19 years old and asked them to answer the survey questionnaires.
Related Topics