Global Diversity Management at Ericsson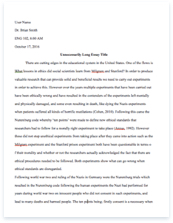 The whole doc is available only for registered users
A limited time offer! Get a custom sample essay written according to your requirements urgent 3h delivery guaranteed
Order Now
In response to the growing diversity in the workforce around the world, many companies have instituted specific policies and programs to enhance recruitment, inclusion, promotion, and retention of employees who are different from the privileged echelons of society. The privileged groups may vary from one country to the next. The workforce of the world is a dynamic environment, and in order for this dynamism to be put to use for the benefit of organizations, they must develop an effective strategy for managing diversity. Global Diversity Management refers to the voluntary organizational actions that are designed to create greater inclusion of employees from various backgrounds into the formal and informal organizational structures through deliberate policies and programs. Diversity Management is proactive and aimed at promoting a diverse and heterogeneous workforce.
The goal of Diversity Management is to transform the organizational culture from a majority-oriented to a heterogeneous-pluralistic culture in which different value systems are heard and thus equally affect the work environment. Global Diversity management is entirely voluntary; self-initiated by the companies, it uses a broad and open definition of diversity which make diversity programs inclusive and reduce potential objectives from members of the majority group, it also aims at providing tangible benefits to the company; Diversity Management is seen as a business strategy aimed at tapping into the full potential of all employees in the company in order to give the company a competitive advantage. A global telecommunications company, Ericsson is studied in an extended business case by Mustapha Ozbilgin and Ferhan Karabacakoglu , as a company which has had huge success in promoting diversity in order to achieve bottom line benefits and performance improvement. The key arguments of the case study examines the benefits of Global Diversity Management for all at Ericsson, local and global priorities of the company, it also reviews the priorities and targets for Global Diversity at Ericsson and the monitoring process.
Ericsson: a global telecommunication company
Ericsson is the world's leading provider of technology and services to telecom operators. The market leader in 2G and 3G mobile technologies, Ericsson supplies communications services and manages networks that serve more than 185 million subscribers. The Company's portfolio comprises mobile and fixed network infrastructure, and broadband and multimedia solutions for operators, enterprises among others. The Sony Ericsson joint venture provides consumers with feature-rich personal mobile devices. Ericsson is advancing "communication for all" through innovation, technology, and sustainable business solutions. With networks and customers in more than 175 countries and more than 74,000 employees in Sweden, UK, India, China, Finland, USA, etc., Ericsson was founded in 1876 and is headquartered in Stockholm, Sweden. Ericsson also manages a number of operator-owned networks with, altogether, 250 million subscribers globally. The Sony Ericsson joint venture is a major supplier of feature-rich mobile phones. Diversity at Ericsson: benefit to all
Ericsson is a global company with experience from building networks in more than 175 countries, and employees representing even more nationalities and cultures. Ericsson has a focused strategy aimed at ensuring that its employee base and leadership teams are as diverse as the world in which they operate. They respect differences and foster a workplace where individuals can freely express their opinions. Ericsson's broad definition of diversity extends beyond gender, race, religion, ethnicity, age and other established parameters to differences in experience, personalities, thoughts, family situation etc. They believe a diverse and inclusive workforce is a strong, capable and innovative workforce, better able to respond to needs of a global customer base and to help achieve Ericsson's aims to contribute to sustainable development. Ericsson has a global, multigenerational workforce with a wide range of nationalities, ethnic/socio-economic backgrounds, age, education, gender etc.
Diversity brings the company benefits which have been recorded extensively: the company reports that workforce diversity enhances team performance at all levels and positively impacts on customer's success. Diversity also reportedly also enhances Ericsson's ability to win new business and improve service excellence. Diversity management improves their corporate and employer image, and increases the attractiveness of the company among present and future stakeholders and also enables them attract and retain best candidates as employees. Ericsson shows strong commitment to diversity in all areas. Ericsson is guided by its core values of professionalism, respect and perseverance which define how they work together, and treat customers and partners. The company's success is dependent on its diverse and engaged workforce, and Ericsson is committed to supporting its people. Global and local priorities across Ericsson
There are three models of global diversity management that are evident in global firms: universal, localized and transversal. In a universal approach, there is a standardized diversity management program that is applied throughout the global firm. In a localized approach, there is a unique diversity management program for each region or each nation and there is no coordination of programs. In a transversal approach, there is a communicative, cooperative and negotiable diversity management program that encourages all subsidiaries to contribute towards shaping the global diversity management program. This third approach recognises the tensions between global and local applications of diversity. Ericsson's approach to global diversity management is closer to the transversal approach. Ericsson takes a global approach to diversity and inclusion but encourages regional efforts as well to better serve the needs of its customers in different parts of the world. . In each country of operation, Ericsson take actions to secure that they comply with legislation and best practice in the area of diversity. Global diversity priorities and targets
In 2006, Ericsson adopted a global approach to coordinate, support and encourage local diversity initiatives. Since then a number of diversity-related activities have been started at a Group level in addition to local activities. The aim for 2007 was to establish a system for reporting results on local diversity activities. The company achieved this and established a global diversity program, including a diversity manager and a system for reporting the results of local diversity activities. Ericsson also conducted a base-line analysis in order to guide Ericsson's global priorities and actions. The diversity strategy on a global level puts special focus on two areas: • Achieving a representative proportion in terms of gender at all levels of the organization – In a male dominated industry, the challenge Ericsson is facing is to encourage greater female representation at all levels of the organization.
Currently, 22 per cent of the Group's 74,000 employees are female and hold 18 per cent of all managerial positions and 12 per cent of the top 200 executive positions. • Increasing the proportion of people from different backgrounds (nationalities) in senior management roles – Ericsson has a tradition of providing opportunities for employees to work in other countries. This practice increases individuals' understanding of how to conduct business in cultures different from their own. 73 per cent of Ericsson's organization is outside of Sweden and 73 per cent of employees have a background other than Swedish. Currently, 36 per cent of the top 200 executives have a background other than Swedish. Ericsson diversity goals have both short and long term perspective which targets as far as 2020. By 2020 Ericsson hopes to achieve 30 per cent female representation at all levels in the organization (total population, line managers and senior executives) and 50 per cent senior executive's nationality other than Swedish. Monitoring process
Ericsson aim to maintain a competent and diverse workforce through engagement and performance management, for its employees' personal development and to support the evolution of the business in an ever changing environment. To continuously measure the progress of diversity work at Ericsson every year, an employee opinion survey is conducted. Ericsson uses this tool to further develop workforce satisfaction and performance. The survey gauges employees opinions from many perspectives, among which are empowerment, leadership, creativity and motivation. This dialog survey allows Ericsson to capture the diversity as seen at individual, workgroup and organization levels.
Conclusion
The case study properly examined global diversity management practices of Ericsson and shows that diversity is a hallmark of Ericsson culture; it fosters openness to change and celebrates the difference between people and strives to build a business which fully reflects the diversity of the markets they serve and of the employees. Having to adapt to the reality of a workforce that is increasingly diverse Ericsson adopted this voluntary global diversity management strategy in order to foster and maintain a positive workplace environment and also to achieve an environment that respects and values individual differences irrespective of gender, race, age, etc. which in turn benefits Ericsson to achieve high performance level and have competitive advantage in the global market and also improve their corporate image.
Diversity management is voluntary in nature, the concern here is that if forced to make a choice among competing expenditures, diversity programs may be cut back or eliminated altogether because their benefits often take a long time to materialize. The emphasis on the practical benefits suggests that once diversity management is no longer perceived as beneficial to companies, it will disappear. It is, therefore, essential that diversity management will be based not only on the principle of providing tangible benefits to the companies but also on a strong moral and ethical commitment to diversity.
REFERENCES
Karabacakoglu, F., Ozbilgin, M. (2007). "Global Diversity Management at Ericsson: the Business case". PP. 79-91 Ericssons's Website and the Company's Internal Sources
Managing a Diverse Workforce in a Global Context
www.sagepub.com/upm-data/35190_Chapter10.pdf. Accessed on 02 December 2012 Forbes Insight (2012). "Diversity and Inclusion: Unlocking Global Potential
Related Topics