Gillette Marketing Promotional Tools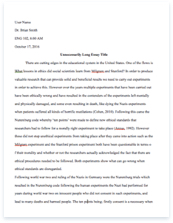 The whole doc is available only for registered users
Pages: 7
Word count: 1597
Category: Marketing
A limited time offer! Get a custom sample essay written according to your requirements urgent 3h delivery guaranteed
Order Now
"The Best a Man Can Get", when we hear this tagline one thing that comes to our mind is definitely Gillette trademark for whom it isn't just a tagline, it's a brand promise. Founded by King Camp Gillette in 1901, he devised and marketed the first safety razor in 1901. In a short space of time, Gillette converted his idea into a highly successful, marketable product. On October 1, 2005, Procter & Gamble finalized its merger with the Gillette Company. As a result of this merger, the Gillette Company no longer exists. The merger created the world's largest personal care and household products company. In addition to Gillette, the company marketed under Braun, Duracell and Oral-B, among others, have also been maintained by P&G. Speed to market has been a characteristic of the famous company, which still bears his name today. In July 2007, Global Gillette was dissolved and incorporated into Procter & Gamble's other two main divisions, Procter & Gamble Beauty and Procter & Gamble Household Care (Wikipedia, n.d.). Gillette's brands and products were divided between the two accordingly. The Gillette trademark continues to recognize the importance of 'being ahead of the field' in a competitive market in which consumer requirements are becoming increasingly diverse and demanding.
MARKETTING
When the corporate marriage took place in the fall of 2005, Gillette was from Mars and its new owner, Procter & Gamble, was from Venus. Gillette, the maker of razors, Duracell batteries and Oral-B toothbrushes, knew how to talk to men. And Procter & Gamble, which makes Pampers, Cover Girl cosmetics, Tide and Charmin, spoke with a very female voice (Louise Story, 2007). Nearly two years later, marketing executives from both sides say they have learned from each other's methods. Here I will try to compare how the marketing methods and tools have changed over the past 5 years, from 2007 till 2012. Advertising in mass media
Promoting the products by means of mass media is still considered to be the most effective and efficient way. Gillette has been using it before they merged with Procter & Gamble and they still do, they have just changed their marketing management strategy a bit. For instance in 2007 Gillette used to advertise their products on TV, magazines or billboards using sport stars as Tiger Woods, Roger Federer and Thierry Henry to represent its brands. However nowadays Gillette adds local voices to its ads, that will feature an additional local athlete in each large market around the world.
Some Gillette brands have created more locally specific messages, using Procter & Gamble's regional research tools. In Japan, for instance, Procter found that men were particularly interested in product features. So when Gillette introduced its Fusion razors there last fall, it used the product name "Fusion 5+1," emphasizing the fact that the razor comes with five blades and a trimmer on the back. It also created ads specifically tailored for a Japanese audience, instead of following its previous practice of adapting existing commercials. "We changed what we said about Fusion in a way in which we probably wouldn't have in the past," said Andrew Robertson, the chief executive of BBDO Worldwide, the Omnicom agency for Gillette. "Not only are we going to understand what is the same everywhere, but we're going to look to see what is different everywhere" (NYT, 2009). In-store advertising
In-store advertisement has always been there. Few years back, Gillette used to pay for in-store advertising according to sales of volume like most consumer packaged goods, but now Gillette developed a payment arrangement that goes a bit farther. It rewards stores based not only on sales volume but also on how much they use Gillette's marketing suggestions, which typically include recommendations on where in the store to place Gillette ads, so basically Gillette plays the role of teacher inside stores. Strengthening its leadership positioning this past year, P&G has been testing (in the US only) the "Guy Aisle"; a dedicated in-store area designed to help men select their grooming products. As a result shipments of Gillette products have increased double-digit this year (Interbrand Gillette, 2012). Event sponsorships
Gillette have always sponsored events especially those that involved men and sports. Then and now the Gillette name adorns the New England Patriots' football stadium and the company sponsors numerous Nascar drivers' cars, soccer teams and concerts. Once they merged with Procter & Gamble the event sponsorship has become even bigger, now they sponsor world events as well. In 2012, building on its sponsorship of the London Olympics, P&G has announced a 10-year agreement with the International Olympic Committee, which will link the Gillette brand with top male athletes. In March, Gillette continued rolling out its Olympic Games campaign, featuring tie-ins with top athletes as basketball player Rudy Fernandez in Spain, swimmer Eamon Sullivan in Australia and New Zealand, soccer star Shinji Kagawa in Japan, and tennis great Roger Federer as spokesperson for the Gillette MACH3 razor in Korea, Singapore and India (Lucy Hodgson, 2012). Product placement in films and television shows
Gillette encouraged by Procter & Gamble designed branded entertainment programs. Today's market dominator could end up being tomorrow's has-been brand. The vast majority of spend on consumer goods marketing is spent defensively to maintain share, not grow it or so called relationship marketing. No surprise therefore that Gillette is one of the brands linked to the hottest TV shows and series. In 2007 Gillette's "Young Guns" show, featuring Nascar drivers, started to air on ABC. From 2009 and nowadays Gillette is linked with "True Blood" series from HBO. Their fictional tie-in campaign shows a vampire endorsing Fusion as the best shave for the undead. It will deliver a huge amount of defensive awareness while keeping the brand contemporary and hip in the never ending battle to stay fresh (Carat USA, Gillette Fusion 'ProGlide Launch', 2010). Gillette brand has also been promoted in popular Jimmy Fallon's late night show on NBC where he lathered up for a shave during an episode of his show. And the brand repurposed its everyman plaudits into creative for print and TV buys. Gillette also broadcasts some world sports events as Gillette World Sport and Gillette FIFA World Cup (A Brand Apart Television, 2012). Social media
Gillette was one of the first brands that started to use social media, but it was not until early 2009. Gillette used social media in a really efficient way. In 2010 Gillette find twins from UK and launched dullest ever social media campaign: a contest to determine the public's preference between the bearded male and his clean-shaven brethren. There were thousands followers on twitter and millions on YouTube (Brian Skepys, 2010). In India in 2012, Gillette launched the campaign that involves the one audience that their target group admire and look up to: The Women of Bollywood. These leading ladies turned from actors to activists, and launched a movement called 'No Lipstick, No Shave' where they refused to wear lipstick till their men shaved. Using social media and press conferences, they urged all Indian women to refuse to wear lipstick till their men shaved. This created a furor in newspapers, on television and on social media (Gillette You Shave I Shave, 2012). Internet advertising
Compared to 2007 Gillette brand has been using more internet advertisement. The biggest advertisement is used in Procter & Gamble's online store where customers can find a lot of different deals on products and coupons. Just as P&G ended its run producing soap operas in 2009, the much larger and broadly-diversified company had another audience to reach, this time to sell Gillette razors, Tag body spray, and Head & Shoulders shampoo, so P&G's multimedia content website "Man of the House" debuted in January of 2011 (Brian Clark, 2011). The biggest move on internet was global launch of the Gillette Football Club with UK-based social entertainment company, We R Interactive in early 2012. It is an award-winning online football game that already has 6.8 million players playing across 220 countries. Direct Marketing and Blogs
Gillette brand does not use direct marketing or blogs as much as they do other tools of promotion. But one can still find some of the products featured in catalogs that Procter & Gamble uses for its other products for subscribed customers. Sometimes people can find Gillette brand to be discussed in blogs, but that blog is not directly related to Gillette trademark.
P&G spent $225 million in measured media from January 2011 to June 2012 on Gillette men's shaving and grooming. Gillette still reigns supreme in men's grooming, holding 70% of the global razors and blades market with 800 million people using Gillette products each day (Jack Neff, 2012). However, with new value-priced competitors arriving on the scene and retro straight razors making a comeback, Gillette needs to keep reminding consumers why it's worth paying more for the best.
Works Cited:
* Brian Clark, (2012). The Perfect Marketing Strategy for Soap, Soda, and Startups http://www.forbes.com/sites/brianclark/2012/04/24/entreproducer/ * Brian Skepys, (2010). American Apparel and Abercrombie & Fitch – different social media strategies in hard financial times
http://socialmediainfluence.com/2010/08/18/american-apparel-and-abercrombie-fitch-different-social-media-strategies-in-hard-financial-times/ * Jack Neff, (2012). P&G Puts Gillette Up for Review in North America
http://adage.com/article/agency-news/p-g-puts-gillette-review-north-america/237247/ * Louise Story, (2007). Procter and Gillette Learn From Each Other's Marketing Ways
http://www.nytimes.com/2007/04/12/business/media/12adco.html?pagewanted=print&_r=1& * Paul Whitehead, (2012). Gillette Football Club Launches Online Football Gaming with We R Interactive http://finance.yahoo.com/news/gillette-football-club-launches-online-090000744.html * Report, (n.d.). A Brand Apart Television (the World leader in advertiser funded programming) http://www.linkedin.com/company/a-brand-apart-television-the-world-leader-in-advertiser-funded-programming- * Report, (2012). Gillette. http://www.interbrand.com/en/best-global-brands/2012/Gillette * Report, (2012). Gillette You Shave I Shave.
http://www.spikes.asia/winners/2012/media/entry.cfm?entryid=1277&award=10
Related Topics