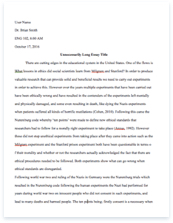 The whole doc is available only for registered users
A limited time offer! Get a custom sample essay written according to your requirements urgent 3h delivery guaranteed
Order Now
History of the business:
GharPyara the 1st word which came on to our mind after hearing Gharpyara is about the decoration of all good for instance like furniture, interior decorator and home appliance. As far as the history is concern it has a history of responsible business since 1995, Gharpyara is a place where the management and the employee's works like a family and focus on new innovative ideas planned and are given definitive test of market approval. The management of Gharpyara kept an eye on the new trends emerging in the global market and technological environment. GharPyara has kept pace with global trends by hiring the state of technical machinery, which enable us to main our quality our stet standers, higher productivity, and increased in sales.
They feel secure and satisfactory to meet all the future challenges having the professional human resources as by hiring the new talented skill workers and skilled management staff who gave them work up to their expectations and according their new perspective of brilliance. Their main department on which they are focusing and working on is to satisfy all the customer needs and demands according to their satisfactory expectations. They strongly believe that the business term means is just not to earn profit is the form of numbers but significantly that how those numbers are achieved.
Gharpyara focuses on all the interior decoration of goods such as bed room product of, different types of chairs, different pursuit or luggage compartments, traditional dining chairs. We have done the majority of all our metal work, yet mainly outsource any upholstery work on those pieces that require such materials. They build furniture in almost any style of any piece in any form of wood according to which customers refers us to use like ;(shesam, dyar etc) and made their products in almost every style according to the customer demand. They are also doing work as an interior house finishing that allows customer to match their furniture in multiple styles in multiple shades and so far then that they are also delivering home alliances such as refrigerators, washing machines and laptops etc.
"Gharpyara falls in the definition of Smeda with having more than 150 employees in major cities and revenue less than 25 million." Nature of business:
The company deals in almost every kind of furniture in almost any style of any piece in any form of wood according to which customers refers us to use like ;(shesam, dyar etc) and made their products in almost every style according to the customer demand. They are also doing work as an interior house finishing that allows customer to match their furniture in multiple styles in multiple shades and so far then that they are also delivering home alliances such as refrigerators, washing machines and laptops etc FORM OF BUSINESS:
The form of business on which Gyarpyara is based is partnership and every partner is liable to amount he had invested.
Vision STATEMENT:
To offer customers the best quality product in best affordable less prices range of furniture.
Mission STATEMENT:
To offer customer with the exclusive designs of furniture which have not come across before in reasonable price.
UNIQUE SELLING POINT:
One of the basic element on which Gharpyara have brought up them is that they are giving a whole lot of value to their customer under one roof. Customers have a vast choice of color scheme of their interest while making their dream house. Online trade is one more key selling factor for them that you can buy furniture and experience the wide range of unique designs at your home. Free delivery for their valued customer all over Lahore.
KEY DIFFERENTIATORS:
The main thing that differs Gharpyara is the whole package of value which is being available for their customer by the company just under one roof. They believe in strong bonding between customers with them which help them to
understand the mentality of the customer and that helps them to introduce new and unique designs. There well trained and well experienced staff is the key factor which differs between them and their competitors because all over Pakistan the manufacturers of wooden products are not that much qualified. They feel them self responsible for the environmental issue that's why they are fully cooperating with the Punjab government to make Punjab green. CORE COMPETECIES:
The main factor which leads them to success is the synergistic and integrated effect between the top and lower level management which make it possible for them to have a hidden competitive edge. Their well trained & well experienced staff is another main success factor because all over the Pakistan the manufacturers of wooden products are not that much qualified. The key success point is that they partnerships with their suppliers and distributors. They go for feedback cells which helps them to get to know the customer need & problems and then providing the solutions. They believe in strong bonding between customers with them which help them to understand the mentality of the customer and that helps them to introduce new and unique designs.
SUCCESS FACTORS:
1. Management:
One of our majored factor through which our business is expanding day by day is our expertise level of management. The top managers is exceedingly qualified which help our leading gharpyar in fulfilling all the customers need according to their requirements and then after having the order communicate it with our skilled lower line employees the major success factor is the communication between the top and lower level management which make its really easy and achievable for them to have the competitive edge. is decentralized up to a certain level and the lower level employees are also empowered to make certain level of decision in manufacturing the furniture. Their qualified staff gave the major benefit because in all over Pakistan the manufactures of wooden goods are not as much qualified. They define such standards such path through which they satisfy their customer. They also get certain feedbacks from their customers about their product and about the goods they sold to their customer and that enables them the changing trend in the market and as well as the changing trend in the customers demand today where customer need a package of assessment, they are giving it to them and dealing it in furniture goods, by decorating their interior and providing them home alliances. 2. Vertical Marketing System:
Another majored success factor of gharpyara is that they are working on VMS which makes them more competitive in the market having partnership with prime furniture, siddique wood traders, dawlence and haier. That makes them feel comfortable to have the raw material in time and in fulfilling the customers demand in the given period of time and less costly from the whole market. any other success factor is that they are handling their market channel by their own which makes them more cost effective and more reliable all the higher staff including the lower skilled works are just working for the sake of satisfying their customers
3. Bundle of Value:
The company is offering and giving the full bundle of worth and valued their customers in the products like furniture, interior design and home alliances under one shed. The company also offers their customer to select the color scheme of their own choice while when they are decorating their houses. They believe that they are not just selling up their products but they are selling up their experience in the form of goods. They develop such definite standards for themselves to meet all the needs of the customers. They also gets certain feedback from customers which calls them the trend running into the market
4. Just- in- Time:
Gharpyara is also working on just in time. Because they have such good relations with their suppliers which provides them raw material just in time when there is an order placed by the customer. By having all the raw material from the suppliers just at time when it is demanded by some of their customer, it helps the company to secure the cost over and have the competitive edge from their other competitors.
5. E-Furniture:
Another very major factor in the success of gharpyar is the e-furniture. They
are offering their customer to give them the order online which is rarely very first time introducing in all over Pakistan. The customer can place their order on their web site which is www.gharpyara.com and through this service they are having a competitive edge from their competitors. ANALYSIS OF PORTER'S FIVE FORCES:
Competitive forces
Threat to Industry Profitability
Low
Medium
High
Threat of substitutes
√
Threat of new entrants
√
Rivalry among existing firms
√
Bargaining power of suppliers
√
Bargaining power of customers
√
DESCRIPTION:
The Porter's five forces analysis shows that the threats of new entrants are high because the industry is highly profitable. It also shows that the threat of substitutes and the rivalry among existing firms is also high because of high competition. The bargaining power of supplier is low whereas the bargaining power of buyers is high.
Current stage of company:
After conducting interview and research about the Ghar Pyara company, we reached to the conclusion that the company is currently at the stage of III-G i.e. growth success. The business is now generating handsome amount of cash in terms of revenue and profit which they are using to support the business and growth as well. It is basically a Family business which is operated by four brothers. At this stage, they are operating the business very effectively and efficiently. Elder brother is the CEO and other brothers are working as the departmental heads and they hired several employees as per the need for the furniture business. They are also having the futuristic approach to the opening of new production unit in Faisalabad. They also have the strategic objective to global and setup a production unit in Dubai. About III-G Success Growth:
All businesses have one major objective and that is growth. Revenue and profitability, of course, are the primary growth factors on the minds of most business owners but if one wants the business to survive and prosper into the future, then along with planning for growth, it is suggested to expand beyond revenue and profitability and include Reputation, Expertise and Perspective too. When you strip away the assets of your company, either inventory or intellectual capital, all you really have left is your reputation. Customers and clients buy your products and services because of your reputation, i.e. your ability to either create a solution for your customers or lead them to one. So if perception is reality, or if at least it has something to do with it, business growth must include growing your reputation.
Business growth also includes expanding your products and services or expanding your target markets, or some combination of each. This must be done very carefully of course, considering the classic and valid argument that "you can't be all things to all people". However, customer needs and wants are constantly changing and so are attitudes toward change, with an increasing willingness among customers to try something new. So in order to capture the market, businesses should continue to cater the needs of the market it is targeting.
Status of five management factors at current stage:
We have conducted a questionnaire and interview to the CEO of the company and other departmental heads. We asked questions about the five management factors, based on the discussion the status of these factors are as follows. Management Style:
Ghar Pyara Company is following the functional style of management. The Company is grouped by areas of specialty within different functional areas i.e. Finance, Marketing, Human Resource, Production and Research & Development. The top managers of the company are highly qualified which help to understand the need of the customer in a highly efficient way. All departments are operating in integrated manner and there is effective flow of communication between the departments. The company is decentralized up to a certain level and the carpenters are also empowered to make decision at the time of manufacturing while keeping in mind the customers. A very brief description of departments is as follows. a) Research & Development:
The Ghar Pyara Company has a proper R&D department which is the core of their success at this stage. As it is very important for a furniture business to be creative and innovative in order to be competitive. Research and development is a passion at Ghar Pyara- a catalyst for growth that has been realized over the years and is foreseen in the future. Being a firm believer in hand on management Agha Zia Ali Khan spearheads the R&D function himself as his first responsibility as he believes that time and cost investment in R&D have a high return both in terms of delivering superior quality products to the public and in doing so enhancing the quality of life and strengthening the company's brand equity. b) Production:
The function of production department is very important in furniture industry as it is the core of every furniture industry. It important for every production department to have certain production standards so that they can check the quality of the product. The production department of Ghar Pyara is very qualified and experienced that help to satisfy the unmet needs of the customers. The purchasing department will be responsible for providing the materials, components and equipment required to keep the production process running smoothly. The stores department will be responsible for stocking all the necessary tools, spares, raw materials and equipment required to service the manufacturing process. The design and technical support department will be responsible for researching new products or modifications to existing ones, estimating costs for producing in different quantities and by using different methods. c) Marketing:
A marketing department of the company interacts with people on all sides of a business, from top-level management to end-users. The marketing staff is responsible for managing the company's promotional activities, taking into account the needs of staff, customers, and the demands of the market with effective marketing, any company can boost its sales, profits and growth. The company is operating its marketing department but still they are not on very effective track to market their products and to attract distributors. They have to have a better marketing approach to meet up demands in future. Now the marketing department is effectively communicating value of the Company's products to the customers and extensively promoting the products through different channels like website, catalogs etc. Through effective strategies they are stimulating demand for their products. d) Human Resource:
Company also have human Resource department but it is not a formal department. The Admin manager is also performing the role of HR manager. There are no formal HR practices in the company but to some extent they are performing the basic functions of HR like training and empowering the employees. e) Finance:
The most common function of the finance department comprises the documentation and the controlling of incoming and outgoing cash flows as well as the actual handling of the cash flows. Another major function the finance department assumes is the budgeting and performance evaluation. It could be seen as planning/forecasting and controlling/evaluating. This gives the financial department and the senior management useful tools to see how
the company is performing at any given time. The finance department of Ghar Pyara is also responsible for the payment of bills, wages and salaries. Extent of formal system:
The extent of formal is well satisfactory as it is told by the manager. Most of the operations of the company are well structured as it is the demand of the time. There are many systems and control procedures in the company which are relatively formal to the size of company. There is a proper quality control system in the company that ensures that ensures that the products should be according to the set standards. After discussion with the owner, we came to know that they are so much conscious about the quality of the products and in order to make products more users friendly, they periodically review their quality control system. They also told us about the health and safety system of employees. Business and owner/ owner's involvement:
The Company is being run as a family business, and it is a "private limited company". It is basically owned by 4 brothers. Among them one being CEO and the remaining are acting as the directors of four majors departments. By interviewing the owners of company we have came to know that from the start of business they had worked for at least 12 hours a day in company. They had operated and supervised each and every department from production to distribution on their own. And till to the date they are very much involved in business this can be proved by the centralized decision making process of the company. Four of them being the department heads of four major departments are supervising the business as their first priorities that may be one of the best reasons of their growth and success.
Related Topics