General Motors Bankruptcy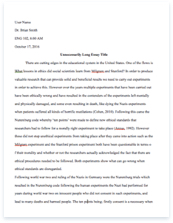 The whole doc is available only for registered users
A limited time offer! Get a custom sample essay written according to your requirements urgent 3h delivery guaranteed
Order Now
Bankruptcy:
Bankruptcy is a legal status of a person or organization that cannot repay the debts it owes to creditors. In most jurisdictions, bankruptcy is imposed by a court order, often initiated by the debtor. Bankruptcy is not the only legal status that an insolvent person or organization may have, and the term bankruptcy is therefore not a synonym for insolvency. In some countries, including the United Kingdom, bankruptcy is limited to individuals, and other forms of insolvency proceedings (such as liquidation and administration) are applied to companies. In the United States, bankruptcy is applied more broadly to formal insolvency proceedings. General Motors:
GM faced a deadline from the Treasury Department to come up with a plan to turnaround the company or file for bankruptcy by June 1, 2009. The company also owed its bondholders $1 billion in interest payments on June 1, 2009 money it did not have available to pay. According to GM's bankruptcy filing, the company has assets of $82.3 billion, and liabilities of $172.8 billion. That would make GM the fourth largest U.S. bankruptcy on record, according to Bankruptcydata.com, just behind the 2002 bankruptcy of telecom WorldCom. Three of the largest bankruptcies in history – GM, Wall Street investment bank Lehman Brothers and savings and loan Washington Mutual, have occurred in the last nine months. GM will use the trip into bankruptcy court to shed plants, dealerships, debt and other liabilities it can no longer afford. Emerging out of bankruptcy quickly will be a "new GM," made up of the four brands that GM will keep in the U.S. market — Chevrolet, Cadillac, GMC and Buick — as well as many of its more successful overseas operations.
This is the same process that Chrysler LLC used in its bankruptcy process. Chrysler filed for bankruptcy April 30,2009 and the judge in that case approved the creation of a new company that will be run by Italian automaker Fiat in a ruling Sunday. GM, being a larger, more complicated and global company than Chrysler, is not expected to have its valuable units exit bankruptcy quite as quickly, though. The new GM will have only $17 billion in debt, rather than the $54.4 billion it owed as of March 31. The unions' new contracts with the company and GM's underfunded pension funds will stay with the new company. But for the turnaround to be successful, both outside experts and company officials agree there needs to be improvement in U.S. auto sales, which have fallen to a 26-year low this year.
GM has been hit harder than most of its competitors during the sales slump. The company's U.S. sales through April were down 45% from a year ago, compared to a 37% decline for the overall industry. GM also faces tough competition from Toyota Motors(TM) and Ford Motor (F, Fortune 500), which are both in much stronger financial condition. Even though Ford had reported years of losses as well, it had far more cash on hand than GM or Chrysler going into this crisis. The same is true for Toyota, which reported a loss. GM's decision to shed its weaker brands and dealers is expected to lead to further market share losses, which could result in the company giving up its long-time position as the largest automaker in terms of U.S. sales. The company already lost the global sales title to Toyota in 2008, and it could soon fall behind Toyota and possibly Ford in the U.S. as well.
CHAPTER : 2
HISTORY
General Motors was founded on Wednesday, September 16, 1908, in Flint, Michigan, as a holding company for Buick after he signed a 15 year contract in Canada with the exchange of 500,000 shares of Buick stock for 500,000 shares of McLaughlin Stock and Dr. Campbell, W Durant's son in-law put 1,000,000 shares on the stock market in Chicago Buick (then controlled by William C. Durant). Durant's company, the Durant-Dort Carriage Company, had been in business in Flint since 1886, and by 1900, was producing over 100,000 carriages a year in factories located in Michigan and Canada. Prior to his acquisition of Buick, Durant had several Ford dealerships. With springs, axles and other key components being provided to the early automotive industry by Durant-Dort, it can be reasoned that GM actually began with the founding of Durant-Dort. Durant acquired Oldsmobile later in 1908. The next year, he brought in Cadillac, Cartercar, Elmore, Ewing, and Oakland (later known as Pontiac). In 1909, General Motors also acquired the Reliance Motor Truck Company of Owosso, Michigan, and the Rapid Motor Vehicle Company of Pontiac, Michigan, the predecessors of GMC Truck.
A Rapid became the first truck to conquer Pikes Peak in 1909. In 1910, Welch and Rainier were added to the ever-growing list of companies controlled by GM. Durant lost control of GM in 1910 to a bankers trust as the deal to buy Ford for $8,000,000.00 fell through, due to the large amount of debt (around $1 million) taken on in its acquisitions R S McLaughlin Director and friend left at the same time. Durant left the firm and co-founded the Chevrolet Motor Company in 1911 with Louis Chevrolet. R S McLaughlin in 1915 built Chevrolet in Canada and After a brilliant stock buyback campaign with the McLaughlin and DuPont corporations, and other Chevrolet stock holders, he returned to head GM in 1916,as Chevrolet owned 54.5% with the backing of Pierre S. du Pont. On October 13 of the same year, GM Company became incorporated as General Motors Corporation after McLaughlin merged both his Companies and sold his Chevrolet stock to allow the incorporation after General Motors of Canada was incorporated (reverting to General Motors Company upon emergence from bankruptcy in 2009 that left General Motors of Canada Limited as a Privately owned Canadian Company).
Chevrolet entered the General Motors fold in 1918 as it became part of the Corporation with R S McLaughlin as Director and Vice-President of the Corporation; its first GM car was 1918's Chevrolet 490. Du Pont removed Durant from management in 1920, and various Du Pont interests held large or controlling share holdings until about 1950. In 1918 GM acquired the Chevrolet stock from McLaughlin Motor Car Company of Oshawa, Ontario, Canada, manufacturer of the McLaughlin automobile since 1907 (later to be renamed McLaughlin-Buick) as well as Canadian versions of Chevrolet cars since 1915. The company was Merged by McLaughlin renamed General Motors of Canada Ltd., with R.S. "Colonel Sam" McLaughlin as its first president and his brother George as vice-president. Superior Court of Ontario Canada Documents has the Corporation as an indirect Parent of General Motors of Canada Limited 2008; General Motors of Canada is a 100% Canadian Company. In 1925, GM bought Vauxhall of England, and then in 1929 went on to acquire an 80% stake in German automobile manufacturer Opel. Two years later this was increased to 100%.
In 1931, GM acquired Holden of Australia. In 1926, GM created the Pontiac as a "companion" to the Oakland brand, an arrangement that lasted five years. The companion outsold its parent during that period, by so much that the Oakland brand was terminated and the division was renamed Pontiac. GM surpassed Ford Motor Company in sales in the late 1920s thanks to the leadership of Alfred P. Sloan. While Ford continued to refine the manufacturing process to reduce cost, Sloan was inventing new ways of managing a complex worldwide organization, while paying special attention to consumer demands. Car buyers no longer wanted the cheapest and most basic model; they wanted style, power, and prestige, which GM offered them. Sloan did not neglect cost, by any means; when it was proposed Chevrolet should introduce safety glass, he opposed it because it threatened profits. Thanks to consumer financing via GMAC (founded 1919); easy monthly payments allowed far more people to buy GM cars than Ford, as Henry Ford was opposed to credit on moral principles. (Nevertheless, Ford did offer similar credit arrangements with the introduction of the Model A in the late 1920s but Ford Credit did not exist until 1959.) At one point GM had become the largest corporation registered in the United States, in terms of its revenues as a percent of GDP. In 1953, Charles Erwin Wilson, then GM president, was named by Eisenhower as Secretary of Defense.
When he was asked during the hearings before the Senate Armed Services Committee if as secretary of defense he could make a decision adverse to the interests of General Motors, Wilson answered affirmatively but added that he could not conceive of such a situation "because for years I thought what was good for the country was good for General Motors and vice versa". Later this statement was often misquoted, suggesting that Wilson had said simply, "What's good for General Motors is good for the country." At the time, GM was one of the largest employers in the world – only Soviet state industries employed more people. In 1955, General Motors became the first American corporation to pay taxes of over $1 billion. Roger B. Smith served as CEO throughout the 1980s. GM profits struggled from 1981-83 following the late 1970s and early 1980s recession. In 1981, the UAW negotiated some concessions with the company in order to bridge the recession. GM profits rebounded during the 1980s. During the 1980s, GM had downsized its product line and invested heavily in automated manufacturing. It also created the Saturn brand to produce small cars.
GM's customers still wanted larger vehicles and began to purchase greater numbers of SUVs. Roger Smith's reorganization of the company had been criticized for its consolidation of company divisions and its effect on the uniqueness of GM's brands and models. His attempts to streamline costs were not always popular with GM's customer base. In addition to forming Saturn, Smith also negotiated joint ventures with two Japanese companies (NUMMI in California with Toyota, and CAMI with Suzuki in Canada). Each of these agreements provided opportunities for the respective companies to experience different approaches. The decade of the 1990s began with an economic recession, taking its inevitable toll on the automotive industry, and throwing GM into some of its worst losses. As a result, "Jack" Smith (not related to Roger) became burdened with the task of overseeing a radical restructuring of General Motors. Sharing Roger's understanding of the need for serious change, Jack undertook many major revisions.
Reorganizing the management structure to dismantle the legacy of Alfred P. Sloan, instituting deep cost-cutting and introducing significantly improved vehicles were the key approaches. These moves were met with much less resistance within GM than had Roger's similar initiatives as GM management ranks were stinging from their recent near-bankruptcy experience and were much more willing to accept the prospect of radical change. After gaining market share in the late 1990s and making enormous profits, General Motors stock soared to over $80 a share. From June 1999 to September 2000, the Federal Reserve, in a move to quell potential inflationary pressures created by, among other things, the stock market, made successive interest rate increases, credited in part for "plunging the country into a recession". The recession and the volatile stock marketed created a pension and benefit fund crisis at General Motors and many other American companies. General Motors' rising retiree health care costs and Other Post Employment Benefit (OPEB) fund deficit prompted the company to enact a broad restructuring plan.
Although GM had already taken action to fully fund its pension plan, its OPEB fund became an issue for its corporate bond ratings. GM had expressed its disagreement with the bond ratings; moreover, GM's benefit funds were performing at higher than expected rates of return. Then, following a $10.6 billion loss in 2005, GM acted quickly to implement its restructuring plan. For the first quarter of 2006 GM earned $400 million, signaling that a turnaround had already begun even though many aspects of the restructuring plan had not yet taken effect. In 2003, GM responded to the crisis by fully funding its pension fund with a $15 billion payment; however, its Other Post-Employment Benefits Fund (OPEB) became a serious issue resulting in downgrades to its bond rating in 2005.
The company expressed its disagreement with these bond rating downgrades. In the late 1990s, the U.S. economy was on the rise and GM and Ford gained market share producing enormous profits primarily from the sale of light trucks and sport-utility vehicles. Following the September 11, 2001 attacks, a severe stock market decline caused a pension and benefit fund underfunding crisis. GM began its Keep America Rolling campaign, which boosted sales, and other auto makers were forced to follow suit. The U.S. automakers saw sales increase to leverage costs as gross margins deteriorated. Fig.1 shows GM's shrinking market share from the 1980 to 2009. Although retiree health care costs remain a significant issue, General Motors' investment strategy has generated a $17.1 billion surplus in 2007 in its $101 billion U.S. pension fund portfolio, a $35 billion reversal from its $17.8 billion of underfunding.
Fig.1
In February 2005, GM successfully bought itself out of a put option with Fiat for $2 billion USD (€1.55 billion). In 2000, GM had sold a 6% stake to Fiat in return for a 20% share in the Italian automaker. As part of the deal, GM granted Fiat a put option, which, if the option had been exercised between January 2004 and July 2009, could have forced GM to buy Fiat. GM had agreed to the put option at the time, perhaps to keep it from being acquired by another automaker, such as Daimler AG, competing with GM's German subsidiary Opel. The relationship suffered and Fiat had failed to improve. In 2003, Fiat recapitalized, reducing GM's stake to 10%. In February 2006, GM slashed its annual dividend from $2.00 to $1.00 per share. The reduction saved $565 million a year. In March 2006, GM divested 92.36 million shares (reducing its stake from 20% to 3%) of Japanese manufacturer Suzuki, in order to raise $2.3 billion. GM originally invested in Suzuki in the early 1980s.
During negotiations for the renewal of its industry labor contracts in 2007, the United Auto Workers (UAW) union selected General Motors as the "lead company" or "strike target" for pattern bargaining. Late in September, sensing an impending impasse in the talks, the union called a strike, the first nation-wide walkout since 1970 (individual plants had experienced local labor disruptions in the interim). Within two days, however, a tentative agreement was achieved and the strike ended. On February 12, 2008, GM announced its operating loss was $2 billion (with a GAAP loss of $39 billion including a one-time accounting charge). GM offered buyouts to all its UAW members. On March 24, 2008, GM reported a cash position of $24 billion, or $6 billion less than what was on hand September 31, 2007, which is a loss of $1 billion a month. A further quarterly loss of $15.5 billion, the third-biggest in the company's history, was announced on August 1, 2008. On November 17, 2008, GM announced it would sell its stake in Suzuki Motor Corp. (3.02%) for 22.37 billion yen ($230 million) in order to raise much needed cash to get through the 2008 economic crisis.
In 2008, 8.35 million GM cars and trucks were sold globally under the brands Vauxhall, Buick, Cadillac, Chevrolet, GMC, GM Daewoo, Holden, Pontiac, Hummer, Saab, Saturn, Wuling and Opel of Germany. In late 2008 GM, along with Chrysler, received loans from the American, Canadian, and Ontarian governments to bridge the late-2000s recession, record oil prices, and a severe global automotive sales decline due to the global financial crisis of 2008–2009. On February 20, 2009, GM's Saab division filed for reorganization in a Swedish court after being denied loans from the Swedish government. On April 27, 2009, GM announced that it would phase out the Pontiac brand by the end of 2010 and focus on four core brands in North America: Chevrolet, Cadillac, Buick, and GMC. It announced that the resolution (sale) of its Hummer, Saab, and Saturn brands would take place by the end of 2009. (By November, however, proposed deals to sell Saturn to Penske and Saab to Koenigsegg had failed to materialize.)
The company had previously cancelled Oldsmobile. On May 30, 2009, it was announced that a deal had been reached to transfer GM's Opel assets to a separate company, majority-owned by a consortium led by Sberbank of Russia (35%), Magna International (20%), and Opel employees (10%). GM is expected to keep a 35% minority stake in the new company. However, GM delayed acceptance of the deal pending other bids, notably a proposed 51% stake by Beijing Automotive. By early July, a decision had not been made, but Magna remained confident and scheduled a meeting for July 14 to announce its acceptance. After months of deliberation, however, GM decided on November 3, 2009 to retain full ownership of the German carmaker Opel, thus voiding the tentative deal with the Magna consortium. In June 2010, the company established General Motors Ventures, a subsidiary designed to help the company identify and develop new technologies in the automotive and transportation sectors.
CHAPTER : 3
Findings
BACKGROUND
Many note that the crisis occurred mainly as a result of bad business practices of the Big Three U.S. automakers. Analysts point out that Asian companies that manufacture automobiles in the U.S. were not experiencing similar problems. A December 22, 2008 New York Times article stated, "For the most part, the so-called auto transplants – foreign-owned car companies with major operations in the United States – have deep pockets and ample credit, and they are not facing potential bankruptcy like General Motors and Chrysler." Much of the criticism centered on structural differences between the Big Three and the "transplants" (foreign companies manufacturing in U.S.) that result in major cost differentials. The U.S. Big Three were first weakened by the substantially more expensive automobile fuels linked to the 2003–2008 oil crisis which, in particular, caused customers to turn away from large sport utility vehicles (SUVs) and pickup trucks, the main market of the American "Big Three" (General Motors, Ford, and Chrysler). The U.S. automakers also suffered from considerably higher labor costs than their non-unionized counterparts, including salaries, benefits, healthcare, and pensions In return for labor peace, management granted concessions to its unions that resulted in uncompetitive cost structures and significant legacy costs.
Further, the volume of cars sold in the U.S. was significantly tied to home equity lines of credit, with 24% of sales financed this way in 2006. When the availability of these loans suddenly dried up in 2008 due to the subprime mortgage crisis, vehicle sales declined dramatically, from 17 million in 2006 to 10.6 million in 2009. In 2006, Consumer Reports reported that all 10 of the cars that it considered to be the 10 best were built by Japanese companies. While Michigan lost 83,000 Big Three auto manufacturing jobs between 1993 and 2008, more than 91,000 new auto manufacturing jobs were created in Alabama, Mississippi, Tennessee, Kentucky, Georgia, North Carolina, South Carolina, Virginia and Texas during that same time period.
The support given to General Motors and Chrysler by the Obama Administration was initially unpopular, with a March 2009 CNN/Opinion Research Corporation poll finding that only 37% of Americans approved of the actions.[19] A June 2009 Wall Street Journal/NBC News survey found 39% approval. However, two polls taken three years after the event show that Americans did eventually support the auto bailout. An April 2012 poll by Quinnipiac University Polling Institute shows that 53% of American voters support the bailout, and 50% believe it has been a success. A Pew Research Center poll from February 2012 shows that 56% of adults polled now believe that the government giving loans to General Motors and Chrysler was "good for the economy". Industry and Labor statistics
At the time, the Big Three employees, parts-supplier employees and car-dealer employees totaled approximately 1.6 million. All auto-related industries and after-market service businesses employed approximately 3.1 million people in the United States. The U.S. Bureau of Labor Statistics breaks down the workers into the following segments, as of September 2008: Parts manufacturing-504,000; Repair operations-864,000; Wholesale operations-340,000; Dealer operations-1.2 million; and Manufacturing-114,000. GM directly employs 123,000 in all of North America. An estimated two million people relied on the industry for health care and 775,000 retirees collect auto-industry pensions. Hourly wages and benefits Gary Burtless of the Brookings Institution argued that hourly wages were similar between the Big Three and the transplants. "The basic hourly wage received by a UAW worker in a Big Three plant is close to that received by a Toyota or Honda worker in a U.S. plant. The UAW-negotiated wage was roughly $28 an hour in 2007. For new workers, the hourly wage was lower at $14 an hour; senior workers made more money. The major cost difference between UAW members and employees in foreign-nameplate factories in the U.S. comes in fringe benefits. The UAW has been one of the more successful American unions in fighting for generous pensions and health benefits for its members."
Dan Ikenson of the Cato Institute argued that "total compensation is the cost of labor to the companies, and for GM it is about $73 per hour and for Toyota about $48. The average cost differential between the Big Three and all the foreign nameplate companies is about $30 per hour. That's huge." His computation includes all labor-related costs (e.g.., wages, healthcare, and pension—for both current workers and retirees.) Andrew Sorkin of the New York Times indicated that GM and Chrysler pay $10–20 more per hour than transplants; this was vigorously disputed by David Cole of the Center for Automotive Research. Average annual wages for production workers at the Big Three were $67,480 in 2007 and $81,940 for skilled workers. In Canada, GM's 2008 average labor costs (including both wages and benefits) were $69 per hour, and Toyota's at $48 per hour, with similar productivity. According to the Heritage Foundation, the ratio of retirees to workers varies across the Big Three. For each active worker at GM, there were 3.8 retirees or dependents in 2006. At Chrysler, there were 2.0 and at Ford there were 1.6. This means the legacy labor cost burden for GM is significantly greater than its competitors. Fig. 2 shows a comparison between the Big Three
Fig.2
Peter Morici, a professor at the University of Maryland, College Park's school of business, testified that the extremely high labor and product development costs will keep GM from developing the high quality vehicles needed to become profitable and surviving. The Asian-owned companies' U.S. employees are mainly non-unionized; the Big Three are bound by contracts with the UAW. According to the UAW, labor cost represented 8.4% of the total cost of manufacturing and selling an automobile in 2006. "The vast majority of the costs of producing a vehicle and transporting it to a dealership and preparing it for sale – including design, engineering, marketing, raw materials, executive compensation and other costs – are not related to direct or indirect manufacturing labor." Jared Bernstein, the chief economist of Vice President Joe Biden, noted in an April 7, 2009 interview that most of the concessions that the UAW made in the 2007 contract applied only to new hires. Older workers "still benefit from contracts that were signed a long time ago." Jobs Bank costs
The Detroit News published a story in 2005 on how the Big Three U.S. automakers paid more than 12,000 idled employees their full salary and benefits in "jobs bank" programs. The program was established in the 1984 UAW labor contracts with the Big Three to protect workers' salaries and discourage layoffs, as part of the automakers' contracts with the UAW. The union's intent was to protect jobs via a plan to guarantee pay and benefits for union members whose jobs were extinguished by technological progress or plant restructurings. In most cases, workers are paid via the jobs bank only after exhausting government and company unemployment benefits. Some of those workers were placed in retraining.
As a result of the Jobs Banks, the U.S. automakers are contractually obligated to pay 85–95 percent of union wages and benefits to members of the United Auto Workers union who aren't working – even if their plants have been closed. In the agreement, GM would to allocate $2.1 billion in Jobs Bank payments over four years, Chrysler $451 million for its program along with another $50 million for salaried union employees, and Ford agreed to set aside $944 million. Peter Morici, a professor at the University of Maryland, College Park's school of business, testified that the Jobs Bank was one of the biggest problems that the Big Three face, saying "Right now if a plant closes in St. Louis and a new one opens in Kansas City, the workers don't have to move from St. Louis to Kansas City; they can opt to get a $105,000 payout or go on Jobs Bank where they can collect 95 percent of pay for the rest of their lives." Number of brands
GM had eight brands sold in the United States (not including its overseas brands Vauxhall, Opel, Holden and at the time GM Daewoo which is now called GM Korea) until it sold three and liquidated one of those brands during bankruptcy, leaving four (Chevrolet, Cadillac, GMC and Buick), while Toyota has only three. More brands require additional marketing and product development expenditures, which drives incremental costs relative to the competition. One analyst estimated that reducing GM brands from 8 to 3 would save $5 billion annually. However, reducing the number of brands required closing or consolidation of dealerships, which due to state franchise laws is very expensive. For example, GM's retirement of the Oldsmobile brand cost nearly $2 billion. Number and control of dealerships
GM and Chrysler have nearly 10,000 dealerships between them, employing an estimated 500,000 people. GM has many more, smaller dealerships spread across its eight brands than Toyota. Dealerships are protected by state laws that make them difficult to close without paying large fees. This makes dealership reform challenging without bankruptcy protection. Bondholders
GM was carrying a $43 billion debt burden, with nearly $3 billion per year in interest costs. If bondholders swapped stakes for common stock (equity) which pays no interest, GM's debt and interest burden would be substantially reduced. However, bondholders of both Chrysler and GM rejected the debt swap offers, complaining of unequal treatment compared to the UAW, citing that their outstanding debt was more than double that of the UAW's health care trust. The UAW had been offered 40% stake in the new GM, while the bondholders would have 10% of the new GM (an analyst stated that the GM offer would be projected to recover 24 cents on the dollar). With the approval of the Treasury, the offer for bondholders was later amended to include warrants for a further 15% stake. Around $7 billion USD of GM bonds are held by "Mom and Pop-type investors", with one lawyer describing it as autoworker retirees versus retirees. Not surprisingly, any recapitalization (typically through bankruptcy) would all but wipe out the value of existing common stock shares, which had already declined significantly.
Economic Impact
Claims that failure would be harmful to economy
The auto industry is a key component of the U.S. economy. Economists used 2007–2008 data to build estimates of what a shutdown would cost in summer 2008, in order to set benchmarks to help policy makers understand the impact of bankruptcies. Such estimates were widely discussed among policy makers in late 2008. Closing the Big Three would mean loss of 240,000 very highly-paid jobs at the Big Three, a loss of 980,000 highly-paid jobs at the suppliers and local dealers, plus the loss of 1.7 million additional jobs throughout the economy—a total loss of 3 million jobs. Estimates were that a Big Three shutdown would cause a decline in personal income of $151 billion the first year, and $398 billion over three years. The federal, state and local governments would lose tax revenue, and instead spend on welfare programs a total of $156 billion over three years. Economist David Wyss of S&P has posited that if GM and Chrysler disappear, there could be an increase of about 1 million imported cars every year, which would remove about $25 billion from the U.S. economy. That would reduce GDP by 0.2 percentage points annually—excluding the impact of lost jobs (higher unemployment) and wages. Claims that failure would not be harmful to economy
In a November 19, 2008 CNBC article, Jordan Kimmel, a fund manager at Magnet Investing in Randolph, New Jersey, said that if the Big Three automakers were liquidated or completely shut down, foreign companies such as Honda and Toyota would open up new manufacturing plants in the U.S., and there would be no long term loss in employment or damage to the economy.[49] Michael Schuman of Time Magazine stated that although a giant corporation failing would be ugly, it is better than artificially keeping it alive without a prospect of improvement. He compared the possible collapse of the U.S. domestic automakers to the 1999 dismantling of the Daewoo Group in South Korea. Daewoo's proportionate economic impact on Korea was larger than that of the Big Three to the United States. The persistence of the belief that Daewoo and other Korean conglomerates were too big to fail led many bankers and investors to continually waste money on bailouts, despite their poor business plans and unprofitable projects, as Daewoo was unable to repay these loans.
Once the too-big-to-fail perception was dispelled, with large conglomerates no longer considered the safest investments, bankers and investors began financing new opportunities in areas which had been starved of capital (small firms, entrepreneurs and consumers), while Korea's GDP actually rose after Daewoo's unwinding. Schuman also noted a similar analogy with Japan during its Lost Decade of the 1990s, where banks kept injecting new funds into unprofitable "zombie firms" to keep them afloat, arguing that they were too big to fail. However, most of these companies were too debt-ridden to do much more than survive on further bailouts, which led to an economist describing Japan as a "loser's paradise." Schuman states that Japan's economy did not begin to recover until this practice had ended. [50] Restructuring process alternatives Industry experts, academics, and media outlets made a variety of recommendations regarding reforming or restructuring of GM. Many of these include bankruptcy, a court-supervised method of reorganizing or shutting-down a company. Bankruptcy in the Auto Industry and Alternatives
Bankruptcy discussions centered on the prospect Chapter 11 bankruptcy, commonly called restructuring, commonly used to provide a window of opportunity for a corporation to renegotiate contracts, sell assets or component businesses for cash, obtain debt forgiveness, or otherwise reform itself as a viable business enterprise. The alternative, Chapter 7 bankruptcy, is used to shut down and liquidate an enterprise and sell off the pieces, with the proceeds going to the debt holders. Under both types of bankruptcy, the shareholders typically lose their investment and debt holders obtain control of the corporation. During November 2008, the debate involved whether a Chapter 11 filing would be beneficial or feasible. Arguments in favor of Chapter 11 bankruptcy
In a November 19, 2008, editorial in Forbes, Blythe McGarvie said that bankruptcy would allow the automobile industry to become more competitive and sustainable, and cited the airline industry bankruptcy as an example. Wharton finance professor Jeremy Siegel, author of the book "The Future for Investors," asserted that Chapter 11 bankruptcy would allow Detroit to reorganize but not cause the massive job losses feared by some. "Any bailout of the auto industry is really a bailout for the health benefits of the UAW. That's all it is." Opponents of a bailout believe that the automakers' problems could be more efficiently resolved by a bankruptcy court with legal power to dissolve existing contracts, shedding costs, and debts that it can no longer afford. They suggested that a government "car czar" would be ineffective since their actions could be swayed by Washington politics.[54] Former Massachusetts governor Mitt Romney, running in the Republican Party presidential primaries, 2012, confirmed that he had favored bankruptcy rather than government aid to the industry, though he had favored the Troubled Asset Relief Program (TARP) as a whole.
Arguments against Chapter 11 bankruptcy
Critics of Chapter 11 Bankruptcy as a restructuring process argued that consumers would be unwilling to purchase a car from a bankrupt automaker, as the ability of the automaker to support the warranty is key to the purchase decision. Advocates have argued that the government or private lenders could establish a fund to enable warranty coverage. GM argued that a bankruptcy would threaten jobs and the solvency of the U.S. federal government's Pension Benefit Guaranty Corporation (PBGC). PBGC Director has said: "GM has not been able to give us a straight answer about the funded status of their pension plan. We can't successfully monitor the situation if they are not responsive." GM's pension fund had enough money for current obligations, but a report issued by the Deutsche Bank estimates that the pension may be $18 billion under-funded by the end of 2008. Feasibility of a prepackaged Chapter 11 bankruptcy
A "prepackaged" Chapter 11 bankruptcy means that the key stakeholders have agreed in advance what will happen during the bankruptcy proceedings, which enables greater certainty regarding the outcome and less time spent in bankruptcy protection. Advocates have indicated this would be preferable, while critics argued it was unlikely that all of the stakeholders could agree on terms while outside of bankruptcy. Changes to management and board
Critics argued for the removal of General Motors' senior management.[63] Such removal is typical in a bailout. Mergers
If one or more of the Big Three could have merged, enabling cost savings and focusing on the most profitable brands. However, the UAW and CAW opposed this move, as it would certainly involve layoffs. GM and Chrysler held talks which ultimately went to nothing, with Chrysler, as of June 10, 2009, a fully owned subsidiary of Italian automaker Fiat. Comparison with British Leyland
The comparison was made with the situation of British Leyland (itself an amalgamation of many car makers similar to General Motors) in the 1970s, which at the time had a 36% market share in the UK. During that period, the UK government nationalized and invested several billion pounds into the ailing business which, faced with competition from Mainland Europe and questionable build quality, the business struggled to compete. While the business slimmed its product line, concentrated mainly on the profitable Austin and Rover brands and by the 1980s had some successful models such as the Austin Metro, the brand ended up being broken up and is now owned by Nanjing Automobile and has largely been dismantled.
Federal Government bailout process and timeline
On November 19, 2008, there was a United States Senate hearing on the automotive crisis in the presence of the heads of Chrysler, Ford and General Motors. The auto manufacturers explained that they would need financial aid of $25 billion if they were to avoid bankruptcy. The Senate was divided on the issue. The Republican senators were unwilling to provide aid, some even suggesting that bankruptcy might be the best option as it would free manufacturers from the employment deals agreed with the unions. The Democrats, however, continued to insist that action needed to be taken quickly, in line with President-elect Obama's stance on the matter. Rick Wagoner, head of General Motors, estimated that there could be a loss of 3 million jobs within the first year if the auto industry failed. "This is all about a lot more than just Detroit. It's about saving the U.S. economy from a catastrophic collapse," he said. At the November 19, 2008 hearing, Gary Ackerman (D-NY) said, "Maybe you can tell us what you're actually going to do to sell cars people want," and Michael Capuano (D-Mass) said, "My fear is you're going to take this money and continue the same stupid decisions you've made for 25 years."
On November 20, 2008, General Motors shares fell to the lowest price since the Great Depression as the chances of a bail-out diminished. Ford shares also fell drastically. The shares later recovered as there were rumors of bipartisan progress on some kind of a bailout. A November 20, 2008 Detroit Free Press article said that the UAW was considering ending its jobs bank program as a condition for a federal bailout. Democratic Congressional party leaders Nancy Pelosi and Harry Reid sent a letter to the CEO's of the Big Three automakers calling on these leaders to present by December 2, 2008, a "credible restructuring plan" involving "significant sacrifices and major changes to [the] way of doing business," to qualify for further government assistance. The letter included a variety of principles and requirements, including a situation assessment, forecasts under various assumptions, taxpayer protection, transparent reporting to an oversight body, dividend and executive pay restrictions, and approach to covering healthcare and pension obligations.
On December 2, 2008, the Big Three submitted revised plans to Congress which apparently included more drastic measures such as the lowering of executive pay, reducing the number of brands and refinancing company debt. It emerged that the total amount of the bailout requested had now risen to $34 billion. Painting an even more dramatic picture of what would happen if Congress did not respond quickly; Chrysler said it would need $7 billion by the end of the month just to keep running while GM asked for $4 billion immediately. In an interview that was broadcast on NBC's Meet The Press on December 7, 2008, President-elect Barack Obama said, "The last thing I want to see happen is for the auto industry to disappear, but I'm also concerned that we don't put $10 billion or $20 billion or $30 billion or whatever billion dollars into an industry, and then, six months to a year later, they come back hat in hand and say, `Give me more.'" On December 9, 2008, negotiators revealed the terms of an emerging deal between the White House and Congress under which a short-term $15 billion bailout for the Big Three would be overseen by a federal "car czar" or trustee. On December 10, 2008, the House Financial Services Committee released a copy of the proposed financial bailout package for GM, Ford, and Chrysler.
The bill proposed the appointment of a 'car czar' to oversee automakers' restructuring efforts, and restrictions on executive bonuses, golden parachute packages and required automakers to sell or divest themselves of any privately owned or leased aircraft. On December 11, 2008, the Senate rejected the bailout. The bill failed to pass, losing 52–35 on a Senate procedural vote. A statement from GM expressed its deep disappointment with the failure and said, "We will assess all of our options to continue our restructuring and to obtain the means to weather the current economic crisis." On December 19,2008, George W. Bush announced that he had approved the bailout plan, which would give loans of $17.4 billion to U.S. automakers GM and Chrysler, stating that under present economic conditions, "allowing the U.S. auto industry to collapse is not a responsible course of action." Bush provided $13.4 billion now, with another $4 billion available in February 2009. Funds would be made available from the Emergency Economic Stabilization Act of 2008. General Motors would get $9.4 billion, and Chrysler $4 billion.
However, it had been argued that the Treasury lacked the statutory authority to direct TARP funds to the automakers, since TARP is limited to "financial institutions" under Section 102 of the TARP. It was also argued that providing TARP funds to automaker's financing operations, such as GMAC, runs counter to the intent of Congress for limiting TARP funds to true "financial institutions". On December 19, 2008, President Bush used his executive authority to declare that TARP funds may be spent on any program he personally deems necessary to avert the financial crisis, and declared Section 102 to be nonbinding. The federal loan would prevent General Motors from going into immediate bankruptcy. The bailout required both companies to dramatically restructure their operations to demonstrate long-term viability. In February 2009, the Obama administration would determine the automakers' progress in meeting the conditions of the loans, and then decide whether to supply more government aid or to force automakers to repay the loans and face bankruptcy. The loans would carry an interest rate of 5 percent but may rise to 10 percent if the auto manufacturers default on them.
Obama Presidential Task Force on the Auto Industry Under the Obama Administration, the idea of a car czar was considered and ultimately abandoned in favor of joint Lawrence Summers/Timothy Geithner oversight of a possible second round of lending to the auto companies. In mid-Feb., the auto companies GM and Chrysler in fact did apply for additional funds. The Task Force was formed in February 2009 instead, and began meetings at that time. Second bailout
On February 18, 2009, General Motors and Chrysler again approached the U.S. government, in regard to obtaining a second bridging loan of $21.6 billion. $16.6 billion of this would go to General Motors, while Chrysler would take $5 billion. General Motors agreed to shed 47,000 jobs, close five plants, and axe 12 car models. Chrysler agreed to cut 3,000 jobs, cut one shift from production, and axe three car models. General Motors was also looking to sell its Swedish subsidiary, Saab. GM made no mention of plans for its German subsidiary, Opel, or its British subsidiary, Vauxhall. Obama Address to Joint Session of Congress
In his joint address to Congress in 2009, Obama stated that "We will invest fifteen billion dollars in technologies like…more efficient cars and trucks built right here in America. As for auto industry, everyone recognizes that years of bad decision-making and global recession have pushed our automakers to the brink. We should not, and will not, protect them from their own bad practices. But we are committed to the goal of a re-tooled, re-imagined auto industry that can compete and win. Millions of jobs depend on it. Scores of communities depend on it. And I believe the nation that invented the automobile cannot walk from it" Bankruptcy of General Motors
As of February 14, 2009: General Motors was considering filing for Chapter 11 bankruptcy under a plan that would assemble all of their viable assets, including some U.S. brands and international operations, into a new company. Less than a week later, its Saab subsidiary filed for bankruptcy protection in Sweden. March 5, 2009: GM's independent public accounting firm (Deloitte & Touche) issued a qualified opinion as part of GM's 2008 annual report that stated "[these conditions] raise substantial doubt about its ability to continue as a going concern." A qualified going concern audit letter like this is only issued by the auditors when the company is in extreme financial distress and it is likely that it may file for bankruptcy protection.
A February 18, 2009 CNN article said the bailout could cost U.S. taxpayers $130 billion. March 12, 2009, GM's CFO Ray Young said that it would not need the requested $2 billion in March noting that the cost-cutting measures are starting to take hold. April 22, 2009, GM stated that it will not be able to make their June 1, 2009 debt payment. April 24, 2009, GM announced that they will be scrapping the Pontiac brand in an effort to invest more money into their major brands (Buick, Cadillac, Chevrolet, and GMC). May 4, 2009, German Economy Minister Karl-Theodor zu Guttenberg said Fiat (among others) might be interested in the GM European unit. Only days after approaching the U.S. Government to seek further funding, General Motors published its losses for the final quarter of 2008 to be at $9.6 billion (£6.7 billion). This brought its overall 2008 losses to $30.9 billion. In 2007, General Motors made a loss of $38.7 billion. In the light of the published losses GM has conceded that it expected auditors to question its future viability when it releases its annual report in March.
On the June 1, 2009, General Motors filed for Chapter 11 bankruptcy after failing to successfully negotiate deals with bond holders. On the day the application was made, General Motors was largely a nationalized institution (the U.S. government owning 60% and the Canadian 12.5%), the remaining private stakes mainly being owned by employees. The application to a court in New York marked the largest failure of an industrial company in US history. The restructuring would drastically change General Motors, with at least 20,000 US employees likely to lose their jobs. General Motors had previously announced that another nine plants will be closed while three more will be idled. GM's chief executive Fritz Henderson appealed to customers to give the company another chance, claiming "the GM that let too many of you down is now history".
During a June 9, 2009 interview, Edward E. Whitacre Jr., the new chairman of GM, said, "I don't know anything about cars […] A business is a business, and I think I can learn about cars. I'm not that old, and I think the business principles are the same." " As of early June 2009, the Bush and Obama administrations had invested $80.3 billion. July 10, 2009, A new company financed by the United States Treasury, "NGMCO Inc" purchased the most of the assets, and the trademarks of the General Motors Corporation. Vehicle Acquisition Holdings LLC then changed its name to "General Motors Company". The General Motors Corporation (old GM) in turn changed its name to "Motors Liquidation Company" and it continued in bankruptcy proceedings to settle with its bondholders, and on other liabilities. The new GM Company, after the purchase of most of the assets of "old GM" is not a participant in the continuing bankruptcy proceedings of Motors Liquidation Company (Old GM). The "new GM" is mostly owned by the United States Government.
Image issues
Issues involving the public image of the companies involved in this crisis also played key parts during the process. On December 8, 2008, General Motors unveiled a new advertisement where the company apologized for disappointing and violating the trust of American consumers. They pledged to make a commitment to regain focus on core brands and away from pickups and SUVs, declaring they needed to make such an unfiltered statement "since quite a bit of media commentary has not kept pace with our actual progress to transform the company." A November 19, 2008, CNN article quoted Thomas Schatz, president of Citizens Against Government Waste, as saying, "They're coming to Washington to beg the taxpayers to help them. It's unseemly to be running around on a $20,000 flight versus a $500 round trip." The article noted that although it was not known how much the private flights cost, analyst Richard Aboulafia of the Teal Group said that $20,000 was a reasonable estimation. On December 2, 2008, it was reported that General Motors and Ford were planning to sell their fleets of corporate luxury jets. Hybrid electric vehicle usage
Wagoner (GM), Mulally (Ford) and Nardelli (Chrysler) each drove separately to Washington for a December 2 Congressional hearing in hybrid electric vehicles after the above-noted criticism for arriving to Washington for the November hearing in private jets. Wagoner rode in a Chevrolet Malibu hybrid accompanied by Beth Lowery, the company's top environmental and safety official. Mulally travelled in a Ford Escape Hybrid. Nardelli arrived in a Chrysler Aspen Hybrid. Bond ratings downgraded
On December 19, 2008, Fitch Ratings downgraded the Issuer Default Rating of General Motors to "C," indicating "default is imminent." A December 22, 2008, article from Bloomberg reported that General Motors "had their debt cut further below investment status by Standard & Poor's and Moody's Investors Service. GM's unsecured debt was trimmed one level to C, or 11 grades below investment quality, by S&P. Lobbying and other financial ties between GM and Congress
House member Joe Knollenberg (R-Michigan) received $879,327 over only 16 years in office, or $54,957 a year. Dingell's wife Debbie used to work as a lobbyist for General Motors, and after she married Dingell, she became a senior GM executive at an undisclosed salary. As of May 2008, Dingell owned GM stock worth up to $350,000, GM stock options worth up to $1 million more, and a GM pension fund. In 2000, the Dingell's owned GM stock options worth up to $5 million. In 1998, Dingell sold GM stock options worth up to $1 million. The value of that stock, options and pension has been lost in the bankruptcy restructuring that Congress approved for GM. GM sent letters to tens of thousands of their dealers, supplier executives, employees and union members, asking recipients to call and write Congress with several "talking points" about the potential effects of a GM bankruptcy.[22] Corporate turnaround proposals and strategies
GM unveiled the production version of the Chevy Volt in September. The vehicle will be able to travel up to 40 miles in all-electric mode. General Motors Corporation (GM) is involved in a well-publicized effort to launch its plug-in hybrid model, the Chevy Volt, in 2010, and the company also intends to employ the Volt drivetrain in other vehicles. GM plans to launch predominately fuel-efficient cars and crossovers over the next four years, investing $2.9 billion in fuel-efficient technologies and alternative fuels during that time period. By 2012, GM will offer 15 hybrid models, and more than half of its fleet will be flex-fuel vehicles, able to run on either gasoline or ethanol-rich E85. GM is seeking $12 billion in bridge loans through 2009 and is also asking for revolving credit of $6 billion that it could draw on if its sales forecast falls short. The company ended the third quarter of the year with cash reserves of $16 billion, but it estimates that it should have at least $11 billion on hand to maintain its operations. Without a federal loan, GM expects its cash reserves to fall to $10.1 billion by year's end and to fall to $3.6 billion by February.
Production capacity: factory closings
On December 12, 2008, General Motors announced that it was temporarily closing 20 factories in North America. A February 2, 2009 article in the Latin American Herald Tribune said that General Motors would invest $1 billion in Brazil, and that this money is part of the bailout that it received from the U.S. government. Brand Consolidation
General Motors' plan was to consolidate their portfolio of US brands, concentrating on the Cadillac, Chevrolet, Buick and GMC brands, while phasing out, or possibly selling their Pontiac, Hummer and Saturn brands. On June 2, GM Motors announced the sale of the Hummer brand of off-road vehicles to Sichuan Tengzhong Heavy Industrial Machinery Company Ltd., a machinery company in western China, in which the transaction is expected to close in the third quarter of 2009.
Motors Liquidation Company
Motors Liquidation Company (NASDAQ: MTLQU) formerly General Motors Corporation, was the company left to settle past liability claims from General Motors Chapter 11 reorganization. It exited bankruptcy on 31 March 2011 only to be carved into four trusts; the first to settle the claims of unsecured creditors, the second to handle environmental response for MLC's remaining assets, a third to handle present and future asbestos-related claims, and a fourth for litigation claims. Motors Liquidation Company announced on July 10, 2009, in relation to its equity and debt investors. Management continues to remind investors of its strong belief that there will be no value for the common stockholders in the bankruptcy liquidation process, even under the most optimistic of scenarios. Stockholders of a company in chapter 11 generally receive value only if all claims of the company's secured and unsecured creditors are fully satisfied. In this case, management strongly believes all such claims will not be fully satisfied, leading to its conclusion that the common stock will have no value.
None of the publicly owned stocks or bonds issued by the former General Motors Corporation (now renamed "Motors Liquidation Company"), including its common stock formerly traded on the New York Stock Exchange under the ticker symbol "GM", are or will become securities of General Motors Company (the "new GM"), which is an independent separate company. All of these securities relate to Motors Liquidation Company, and will be treated in accordance with the provisions of the U.S. Bankruptcy Code and the rulings of the Bankruptcy court. Motors Liquidation Company's stock symbol was changed from GMGMQ to MTLQQ, effective July 15, 2009. It again changed its symbol on NASDAQ to MTLQU after it exited bankruptcy. Sale of good assets to New GM
The plan for General Motors' bankruptcy is to auction off the company's assets in a section 363 sale. Because the price that these assets are expected to sell for is very high, there is expected to be only one bidder in the auction, a new company NGMCO Inc. This company is formed by the United States government with a 60% stake, the federal government of Canada and provincial government of Ontario with a 12% stake, the United and Canadian Auto Workers unions with a 17.5% stake, and the unsecured bondholders of General Motors with a 10% stake. The selling company is called Motors Liquidation Company. A creditor meeting, at the New York Hilton, held by the United States Trustee Program, was scheduled for June 3, 2009. Hummer collapse
On June 1, 2009, GM announced that the Hummer brand would be discontinued. The following day GM announced that it had reached a deal to sell the brand to an undisclosed buyer. Later, on June 2, 2009 the buyer was disclosed to be China-based Sichuan Tengzhong Heavy Industrial Machinery Company Ltd. Sichuan Tengzhong itself confirmed the deal on their website the same day. The proposed transaction was scheduled to close in the third quarter of 2009, subject to customary closing conditions and regulatory approvals; financial terms of the agreement were not disclosed. Credit Suisse was acting as exclusive financial advisor and Shearman & Sterling was acting as international legal counsel to Tengzhong on this transaction. Citi acted as financial advisor to GM. Chinese regulators refused to allow for the purchase of the brand and GM decided on February 24, 2010 to retire the brand. Despite the failed sale, GM discussed entertaining interest in part of the Hummer brand, subsequently made no effort in that direction, leaving Hummer to close. Failed sale of Saturn
On June 5, 2009, GM announced that the Saturn brand would be sold to the Penske Automotive Group. Penske is a Fortune 500 American company operated by Indy 500 racing legend Roger Penske. GM would continue building the Aura, Outlook and Vue for Penske for two years. However, the Penske deal failed and now the Saturn division is defunct. Sale of Saab to Spyker Cars
On June 16, 2009, it was announced that Koenigsegg and a group of Norwegian investors plan to acquire the Saab brand from General Motors. GM will continue to supply architecture and powertrain technology for an unspecified amount of time. It also becomes the last brand/subsidiary from GM to be sold /retired (Hummer was first, followed by Saturn). The deal failed on November 24, 2009. GM, however, requested Spyker Cars to acquire Saab from MLC a few weeks later. But however, MLC announced it would close Saab on December 19, 2009, although this plan was later reversed. Motors Liquidation Company had until January 7, 2010 for the deadline of the revised bid. The sale of Saab to Spyker was approved on January 26, 2010, and completed on February 23, 2010. Sale of most assets to New GM
On July 10, 2009, the purchase of the ongoing operational assets and trade name of "old GM" was completed and the purchasing entity, "NGMCO Inc.", changed its name to "General Motors Company LLC" after the purchase. The new GM held an IPO on November 17, 2010 that raised an estimated $20.1 billion.
Brand Reorganization
As part of the company reorganization, the content and the structure of its brand portfolio (its brand architecture) was reorganized. Some nameplates like Pontiac, Oldsmobile, Saturn, Hummer, and service brands like Goodwrench were discontinued. Others, like SAAB, were sold. The practice of putting the "GM Mark of Excellence" on every car, no matter what the brand, was discontinued in August, 2009. The company has moved from a corporate-endorsed hybrid brand architecture structure, where GM underpinned every brand to a multiple brand corporate invisible brand architecture structure. The company's familiar square blue "badge" has been removed from the Web site and advertising, in favor of a new, subtle all-text logo treatment on its U.S. site; the Canadian site still retains the blue "badge". In 2011, GM discontinued the Daewoo brand in South Korea and replaced it with the Chevrolet brand. GM describes their brand politics as having "two brands" which "will drive our global growth. They are Chevrolet, which embodies the qualities of value, reliability, performance and expressive design; and Cadillac, which creates luxury vehicles that are provocative and powerful. At the same time, the Holden, Buick, GMC, Baojun, Opel and Vauxhall brands are being carefully cultivated to satisfy as many customers as possible in select regions."
CHAPTER : 4
Conclusion
The story of the downfall (or down-turn at the very least) of GM began long before the recent recession in which the U.S. has succumb. GM sunk their resources heavily into larger vehicles like trucks and S.U.Vs. In doing so, they neglected an emerging trend towards smaller, more fuel-efficient cars that was occurring around the globe. Additionally, the quality of their products continually lagged behind that of Japanese automakers as outlined by studies of initial quality, resale value, and overall customer satisfaction. Another growing concern for GM was the financial commitments contractually required by their labor agreement with the United Auto Workers, notably pension funding and healthcare. With all of these internal issues, GM continued to focus on external factors such as lobbying Congress for tariffs on imported vehicles. When gas prices increased dramatically in 2007, GM had few products to meet the demand in the marketplace for fuel-efficient vehicles.
Around the same time, the world was entering a global recession which was further fueled by risky lending by banks. As a result, disposable income decreased, requirements for securing a loan became much more stringent, and demand for automobiles plummeted. GM started burning through their free cash to sustain working capital, debt payments, etc. which put them in a very difficult financial position. The result of their financial distress left them with two options, file for bankruptcy or raise cash from another source. Since their situation was dire as far as bordering on insolvency, no one in their right mind would actually extend a loan to GM. The new GM will shed about 14 factories, 2,400 dealers, 21,000 hourly-paid jobs, 8,000 white-collar jobs and, crucially, $79 billion in debt. The aim is for the company in North America to be able to break even in a domestic market with annual sales of 10m vehicles. Today's extremely depressed market is running at about 9.5m. It may take time for sales to return to the 15m-17m seen between 1995 and 2007. Successful units transferred from MLC to GM
* Buick
* Cadillac
* Chevrolet
* GMC
* Holden
* GM Daewoo
* Adam Opel GmbH
* SAIC-GM-Wuling Automobile – Chinese joint venture with GM * Vauxhall Motors
* Pontiac remained with GM into the new GM, but it was phased out at the end of 2010 (2011 in Canada).
No one believes that GM will return to its former glory. The question is whether the new, smaller GM can succeed on its own more modest terms. Without doubt, its structural costs will be much lower: $23.2 billion in 2010, against $30.8 billion in 2008. With fewer brands and dealers it will be able to focus marketing and advertising more effectively. GM also retains the design and engineering resources to develop competitive cars, although the good ones are still outnumbered by the dross. The new-model pipeline has enough in it to keep buyers interested. Its successful operations in China should continue to grow rapidly with the market there. But several doubts remain. The first is that although Mr. Wagoner has gone, there has been no cull of GM's leaders—who helped to get it into this mess. Mr. Henderson is an experienced financial manager, but GM may need someone more inspiring to shake it out of its consensual, bureaucratic ways. Senior members of the auto task-force found Chrysler to be better run in some ways than GM.
Second, although GM's cost base will be more in line with that of its transplant rivals, it will still be handing about $600m a year to the UAW in the form of dividends on preferred stock to comply with the revised health-care agreement. On the rather rosy assumption that GM sells 2m vehicles a year in America, each one will have to carry $300 in health-care costs. Unresolved questions remain about the firm's pension fund, which at the end of 2008 was underfunded by about $13 billion. Third, GM's market-share forecasts still look optimistic. It expects its share to stabilize at around 18.5%, only one percentage point below its figure for this year. But GM will have fewer brands and dealers, and rivals will be eager to exploit its withdrawal from parts of the market. Volkswagen, for example, is planning an assault. It is building a new factory in America with the capacity to turn out 250,000 cars a year and is aiming to triple its market share from 2% to 6% by 2018, with sales of 800,000. Fourth, there is a danger that with the government as its biggest shareholder, GM will be pushed into making the kind of cars—smaller and more fuel-efficient—that Mr. Obama approves of rather than the sort Americans want to buy.
Although new CAFE standards should encourage the shift away from the thirstiest models, trucks still get off too lightly and the administration seems to have no appetite for the one thing that would radically change buying habits: a big increase in petrol taxes or a more widely applied tax on carbon. Finally, as Max Warburton, an analyst with Bernstein Research, notes, GM has suffered as much from a price problem as from a cost problem. GM's vehicles sell for between $3,000 and $10,000 less than Toyotas of the same size. "This is a brand issue", says Mr. Warburton, "and the brands won't be fixed by Chapter 11."
Most young buyers have simply never considered a GM car. The new Malibu medium-sized saloon is just as good as the Toyota Camry, Honda Accord and Nissan Altima, yet is still shunned by many drivers because it is a Chevy. If anything, bankruptcy and subsidies from the taxpayer will tarnish GM's brands even more. The few Americans who buy cars for patriotic reasons are more likely to head for a Ford showroom to reward the company for its dogged fight to avoid the fate of its Detroit rivals. When GM emerges from bankruptcy, it will have shed some of its burdens, but the damage done by decades of mismanagement and union intransigence will still weigh heavily. The new GM will not be quite as new as either it or the government would like Americans to believe.
Related Topics