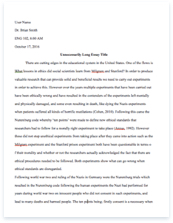 The whole doc is available only for registered users
Pages: 8
Word count: 1950
Category: Marketing
A limited time offer! Get a custom sample essay written according to your requirements urgent 3h delivery guaranteed
Order Now
Ganong Bros. Limited (GBL) was founded in 1873 by two brothers in St. Stephen, New Brunswick and has gone through 4 generations of remaining a private family firm. The firm is an international company with exports to middle east and Japan. As well as a factory in Thailand. Over the past couple years GBL has shown a financial loss. GBL is a The board of directors consisting of 6 external members and 2 family members, have decided to give David Ganong, president of GBL, 6 weeks to come back with recommendations that would be able to restore the company to profitability and increase productivity. Objective:
As David Ganong, president of GBL, I need to come up with a recommendation to pass on to the board of directors to be analysed and hopefully passed upon further review. These recommendation will bring the firm back to profitability, as well as develope a new $10 million block of business increasing revenue by 50%. So as president I would like to look at options that involve maintaining the goal of the company and doing my best to keep Ganong Bros Limited privately owned and in the town of St. Stephens. Analysis:
Environment
PEST
Political: The Ganong company was doing fairly well before the free trade was involved in the industry. Before the free trade companies that wanted to come to Canada they had to pay a tariff as high as 15%. Where if a Canadian company wanted to move into the American market, they were able to do so on only having to pay a tariff of 5%-7%. With the free trade the Canadian industry lost that tariff differential.
Economical: Ganong Bros. Limited has a big focus on the economy in and around St. Stephens. They are always trying to make sure their community is driving the company.
Social: In the Canadian industry it has been effected by two social reasons. Those reasons are; a lower proportion of children in Canada, and that there is also a growing number of health conscious Canadians.
Technological: In the industry a company must reduce cost to earn a profit. In the late 1980s resulted in more efficient operations for most large and mid-sized firms. With the modernization of competing plants gave Ganong a key reason to build a new plant in St. Stephens. By creating this new plant it gave the firm more automation, more buying leverage for supplies and more volume to cover fixed cost. The industry also has a lot of seasonal operations because not every product was made year round. For the products that were only made seasonal it still maintained an overhead cost for the floor space that the equipment was located on. PORTERS 5
Threat of new entrants:
* High, with free trade it can allow any company to gain part of the market, and with 87 confectionery plants already in Canada it does not seem to be very hard to get into. Bargaining Power of suppliers:
* High for the suppliers of the cocoa because there is lots of manufacturers to choose from to sell their goods. Bargaining Power of buyers:
* High, for customers because there is many different types of chocolate to choose from. Threat of substitute:
* Being involved in the junk food industry there is a high threat of substitutes for chocolate. Consumers can choose to go for candy, chips, or be healthy and stay away from chocolates. Rivalry among existing competitors:
* Rivalry is high due to many competitors focusing on the same market and production. Complementors: With being in the confectionery industry there is a few thing that compliment the industry. This industry goes along with holidays and birthdays as well as special events can compliment Ganong. Competitive Advantages: GBL focuses on a community driven company. They are also one of the first companies to sell the heart shaped box for valentine's day with having a 30% m market share for that day. GBL is also Canada`s oldest confectionary company and they are a strong player in the boxed chocolates. They are known as Canadian competitive. S-curves: The company has a few seasonal products that use special machinery this company would follow a seasonal s-curve. Long-tail: Having a wide variety of products with relatively low amounts sold of each is GBL`s long-tail. Resources
Looking at the company's financials it seems to be the company has too much in long-term loans. Ganong's total debt to net worth ratio is 4.9 where the industry median is 0.6. The business need to bring the number closer to the industry median to compete. As well they currently have to most cash on hand in the last three years but the least amount of current assets. This being said their chances of getting money now is harder than before. They have always had trouble receiving money from clients with having a day's receivable at 61 days and the industry median for this statistic is 21 days. For the company to have more success and cash available to pay debt or invest in projects the company need to strengthen up there receivables department. Right not the company is not competing in the industry enough. Ganong is behind the competitors benchmark in every category shown in the case. Ganong seems to be a leading competitor for its Valentine's day chocolates in a heart-shaped box with 30% market, but are the fringe players in other product lines.
Values
The Ganong Bros Limited as two company values and want to be built around these values. The organization is first and for stands behind their community. They like being in St. Stephens and want to remain there. They strive on hiring staff from the community and around it. Another company value is that they have always been privately owned and a family firm. Over the last 4 generations the company has survived and remained both those things. With sticking to these values it may be hard for the company to meet managements desires. The desires being, making the company a profitable organization. Organization
The organization has many blocks to their proposed strategy. The management capacity has 4 generations of experience. With a family culture organization the company may have difficulty with their proposed strategies, and may need to think of different strategies or view the company differently. This is direct to a management issue where the company with put the commitment to its employees and community over making a profit. Alternatives
Alternative #1: Alternative Financing
Recently GBL had been approached by an international chocolate firm who wants to become a partner with a minority position. Pros
* Feasible for the company
* Can keep the business in St. Stephens, and build the firm.
* Will give the company resources it lacks Cons
* Will no long be a family owned business
* If partner becomes unsatisfied will they remain in St. Stephens or look to sell to a larger company Alternative #2: Contract Packs
Contract packs were with firms who required a reliable source of supply that would meet certain specifications for a particular product. Contract packs are manufacturing a good for another company Pros
* Increase in productivity
* Long-term contracts
* Supply the firm with financial needs to purchase different specialized machinery and raw material
* Profit without the cost of sales
* Keeps plant in St. Stephens
* Will remain privately owned and family cultured
Cons
* May lose focus on individual outputs
* Could be stuck in long-term contract with a failing industry Alternative #3: Private Label
The firm is already involved in the private label but are looking at the possibility at becoming more proactive in the private label sector. The firm feels that the private label trend will grow in Canada. Pros
* Reduce in sales cost
* Wide product lines
* Possibility of gaining global recognition, and market share Cons
* Product is not known as Ganong ( known as private label seller name)
* Lower prices, Lower gross margin compared to other operations
* No control on products for the private label
Alternative #4: Moving the Factory
Another option GBL can consider is moving the operations. With most of the Canadian population and a larger portion of the company's market located in Ontario, the company could pick up and build a factory in Ontario. Pros
* Central distributing area
* Greater chunk of the company's market in area
* Lower distribution cost
* Build more awareness for the organizations product
Cons
* Take away from the community of St. Stephens
* Costly
* Newly factory in St. Stephens no need to upgrade or move * May not increase firms presence or sales, which would then decrease profit more Alternative #5: Consolidation of Manufacturing and Shared Ownership GBL and two other organizations had hired an outside consultant to complete an extensive study on the prospect of consolidating the operations of the three firms. This option will bring the 3 firms together and sell a particular product from each firm but under a new company name where all 3 will have a shared ownership. Pros
* Still get to maintain their own independent products
* Each firms brings a different aspect to the industry (Ganong only chocolate producer of the three)
* Lowest produced product that firm can make a good gross margin Cons
* Lose one product to new firm
* Not family owned
* If shared company fails may lose part of assets in original company( high risk)
* Possibility that Ganong can lose family secrets
Recommendation
As David Ganong, I recommend that GBL Goes with alternative 2: Contract packs. By going with contract packs it is possible to find many companies that want to outsource a product to another firm. By grabbing those companies available it will make for the chance to increase our productivity on lines we already produce, also may help with seasonal peaks for companies that sell that product in opposite seasons as us will continue the production of that product so equipment is getting used year round. As well as bringing in other products that we will be able to make once we have purchased the specific machinery. This financial needs would be allocated by a company that is looking for us to manufacture their goods. By getting them to sign a long-term contract would give the company money to get started on their goods and be able to make a profit just by producing. This option allows the company to maintain their organizational fit, and could even possibly bring on more opportunities in the future. Ganong is still able to produce their own product that could be produced at a lower COGS do to the use of the same machinery which would allocate for less rest time and increase efficiency. The firm would also remain privately owned and keep the business in the family. The ROI for this option would be all profitable in the beginning because the firm would only be focusing on manufacturing products we have the machines for. Implementation
Going about this recommendation I would begin by searching for companies that are looking to outsource. Since the business has been around for a very long time and have developed a great name for themselves this should not be difficult to advertise with the cash they have on hand but as well as through the connections they have gained over the years. Once they have obtained contracts with customers we would then begin to produce the goods that we have the machinery to do so. For the ones that need specialty equipment we will not recommend purchasing that machinery until we have more than one contract unless that contract has the machine constantly producing. We would maintain this options until contracts end and then hopefully gain new contracts.
Related Topics