Frito Lay's Tarotato Chips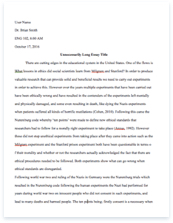 The whole doc is available only for registered users
A limited time offer! Get a custom sample essay written according to your requirements urgent 3h delivery guaranteed
Order Now
Product Description: A healthy alternative to your traditional potato chips. Taro is a starch root much like your traditional potato however it has "30% less fat and more fiber" plus more vitamins (Time, 2011). Get that same crisp and tasty flavor that you are used too without the high cholesterol. These delicious taro chips are exotic, baked to perfection and lightly salted for a savory favour. Target Market: Frito Lay plans to focus on the baby boomers because they make up the largest segment of the Canadian population. They enjoy snacking, have disposable income and want more unique gourmet flavours, healthier options and quality goods. Place: Frito Lay's Tarotato Chips will be distributed to local Canadian gourmet grocers. These gourmet locations will be similar to those found in Toronto, such as: The Big Carrot, McEwan, Ruby Eats, Summerhill Market, Max's Market and so on.
These grocers feature gourmet products and chef-standard ingredients. The products found in these grocers are usually hard to find high quality specialty goods. These shops are not focused on competitive pricing; those who shop at these locations want high quality goods and healthy options. Tarotato Chips are one of a kind, different from your regular value brand potato chips found at your standard local grocers. These gourmet grocers are the perfect spot to feature these exciting exotic chips. The product's target market the baby boomers definitely have the disposable income and will be the ones stopping by these grocers searching for those unique gourmet foods, like our Tarotato Chips. Price: Tarotato Chips will be priced at $5.45 + applicable taxes for a medium size bag (170 grams).
Tarotato Chips is priced higher than the average value brand potato chips because it is healthier, has high quality ingredients and it is a specialty product. This product cannot be found just anywhere but only at your local gourmet grocers, therefore the price reflects the locations it is sold at. The price is fair and still affordable to the product's target market. Marketing Promotions
1. Advertising: Frito Lay's Tarotato Chips will be advertised in local newspapers. Baby Boomers come from an era where reading the daily newspaper is a norm. They grew up in households where newspapers were delivered daily. Hence, it is more than likely they have that daily newspaper reading tradition themselves. Therefore, the newspaper will be a cost effective and excellent medium to use to expose this chip to them.
2. Samples: Taro is used widely in some cultures; however, some people do not even know the word "taro" exists. For promotional purposes for the first month of the product launch Tarotato Chip specialist will set up stations at those local gourmet grocers promoting the chip and handing out in-store testing samples. These chip specialists have excellent product knowledge and can answer any questions regarding the product. They are there to educate people on the product and promote. Although baby boomers are actively seeking healthier options and gourmet flavours, some may be wary to try a foreign product. Therefore, through sampling and product knowledge, they will be even more ready to purchase.
3. Contest: During the first two months of the product's launch each bag of Tarotato Chips purchased has a chance of winning a week long all-inclusive trip for two to Hyatt Regency Resort, Cancun, Mexico. Baby boomers spend "$157 billion on trips every year and many polls rank travel as their number one leisure activity" (Forbes, 2013). They have disposable time and enjoy traveling; therefore this contest is the perfect incentive to capture Tarotato Chip's target market, the baby boomers, and push sales.
Works Cited
Forbes. (2013, August 1). Forbes. Retrieved February 3, 2014, from The Hottest Trends In Boomer Travel:
Related Topics