Friendship Essay (Of Mice and Men and a Seperate Peace)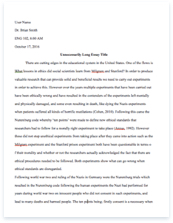 The whole doc is available only for registered users
A limited time offer! Get a custom sample essay written according to your requirements urgent 3h delivery guaranteed
Order Now
As portrayed in both stories, Of Mice and Men and A Separate Peace, friendship was undoubtfully the epitome of both plot lines. There was George and Lennie, an odd couple bounded by the ties of "brotherhood and a dream. "'A guy needs somebody-to be near him.' He whined, 'A guy goes nuts if he ain't got nobody.'" (72) There was also Gene and Phineas, the other's significant self, connected by their balanced natures and undeniable trust. "Naturally I don't believe books and I don't believe teachers, but I do believe-it's important for me to believe you [Gene]. Christ, I've got to believe you, at least. I know you better than anybody" (154). As both authors lead our fellow characters into tough situations, it brings out the solid truth behind their relationships. Through the similarities and differences on the concept of friendship in each book, overall messages can be concluded by both authors based on the actions and thoughts perceived by the characters.
In both novels, the following characters Lennie and Gene are described as the underdogs, depending more on the superior man. Gene sticks with Phineas, since he is helpless without his charming, collective, smooth personality. "You had to be rude at least sometimes and edgy often to be credited with 'personality,' and without that accolade no one at Devon could be anyone. No one, with the exception of course of Phineas" (124). With this, Gene is able to win over and dodge encounters with the faculty due to Finny's persuasive ways. In Of Mice and men, Lennie follows George's strict instruction and precise ways as a need of social survival. "Well, look. Lennie-if you jus' happen to get in trouble like you always done before, I want you to come right here an' hide in the bush…" With someone as seemingly patient and intellectual as he, Lennie has no doubt but to stick with him "…Hide in the brush till I come for you. Can you remember that?"(15) With a caretaker like George, he manages to get along so far in life while mentally challenged.
In Of Mice and men, despite the frequent quarrels George has with Lennie, they help each other out. You see both sides of the friendship unlike the one sided relationship with Gene and Finny. They both have a dream to fulfill, and the only way to get there was to work hard together to one day achieve it. In A Separate Peace, the story is a one sided friendship. They were only interested in achieving their own goals. After Phineas was injured from the fall, his goals of becoming an aspiring athlete were lost. To fulfill those dreams, he decided to pursue them through Gene. He however had dreams to be the top student in his school. "If I was head of the class on graduation day…we would be even. (51-52). In conclusion, there was much more contentions in Of Mice and Men, than A Separate Peace contained more rivalry.
At the end of the books, tragedy strikes. Both characters Gene and George are left with their long time friends dead by the choices they made. With these powerful moving endings, both authors leave questions the reader can apply towards their own friendship. Based on the circumstances these characters were in, it makes one think what a true friend is and how far will a friend go for another. In A Separate Peace, Gene had the one crucial decision to make: to continue his loyalty with his crippled friend Finny? Or should he be loyal to his country and serve in the army? In Of Mice and Men, George had to make a couple of hard verdicts. One of those verdicts was if he should depart from Lennie and live life on his own. Another one was towards the end of the novel where he had to decide to kill Lennie, or to risk being killed. From these questions our fellow characters had to resolve, conclusions that can be drawn are that true friends will stick with you until the very end. Also that human nature can empower a person to perform un-justified acts. Out of anger, Curley went out to kill Lennie without second thought of his mental disorder. "He's got Carlson's Luger. 'Course we'll shoot 'im." (98) Gene supposedly moved the tree limb out of lack of knowledge, which resulted in Finny's broken leg "It was just some ignorance inside me, some crazy thing inside me, something blind, that's all it was."(191)
As previously mentioned, friendship was unquestionably the center theme of both books. There was a dominant character in each story, and an inferior character that relied on the other person. Each pair stuck together as a way of endurance, and banded together until major circumstances altered their relationships. Of Mice and Men, both characters envisioned the same dreamed and worked hard together to one day achieve it. Contrastingly, in A Separate Peace, there were two different characters with two completely different goals. At the end of these two moving novels, it all came down to how it is rare to find a loyal friend. It keeps one pondering on, how far will a friend go for another?
Related Topics