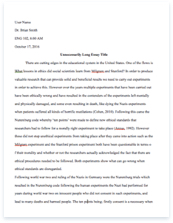 The whole doc is available only for registered users
Pages: 5
Word count: 1041
Category: Company
A limited time offer! Get a custom sample essay written according to your requirements urgent 3h delivery guaranteed
Order Now
7-Eleven is the world's largest operator, franchisor, and licensor of convenience stores, with more than 54,200 stores in 16 countries, of which more than 10,400 are in North America. The company started by John Jefferson Green 1927, an enterprising Southland Ice Company employee in Dallas. In addition to selling blocks of ice to refrigerate food, he began offering milk, bread and eggs on Sundays and evenings when grocery stores were closed. This new business idea produced satisfied customers and increased sales, and convenience retailing was born. In 1946, the '7-Eleven' name was created to emphasize the firm's commitment to long operating hours to serve customers better, operating from 7 in the morning to 11 at night, seven days a week. It started to open 24 hours in 1963.
By the end of the 1950s, the company started to expand in other parts and outside of Texas and opened more suburban stores and even international outlets later on. The license to operate 7-Eleven stores in the Philippines was acquired by Philippine Seven Corporation (PSC) in December 13, 1982. It transferred the license to its affiliate, Phil-Seven Properties Corporation (PSPC) for a 47% of PSPC stock as payment. However, in May 1996, both companies merged, being PSC as the surviving entity, which enhanced operational efficiency and strengthened ability to raise capital for growth. It began its operations is February 29, 1984 at the corner of Kamias Road and EDSA Quezon City. It started franchising since 1998. Currently, the company continues to sustain its leadership by putting stores in strategic locations, carrying product assortment fit for the market.
7-Eleven is operating around the world, they concentrate their stores in geographic areas that allow us to support our stores with a much more effective daily distribution system – a nationwide network of commissaries, bakeries, fresh food, facilities in each market. In general, stores don't like to set up stores at an intersection, near the traffic signals and a corner, however, intersections are 7-Eleven's favorite locations and are usually located in there. For the reason that they think that such location can easily catch consumer's eyes. 7-Eleven also sets up in subway stations, shopping malls, schools, and hospitals. 7-Eleven stores requires an area floor of at least 120 square meters, but if the franchisee has a property or existing business, it is possible to convert it to a 7-Eleven store through the company's Property Conversion Program.
The minimum requirements of this program include located in a prime location such as business and call center districs, transit stations, factory, residential and school areas and preferably a corner location with double frontage, or a non-corner location with a 7-meter frontage. The company have more than 54, 200 stores in 16 countries, of which more than 10,400 are in North America. There are 8,700 stores in U.S. and Canada. Of the more than 7,700 stores in US, approximately 6,300 are franchised. There are 45,600 7-Eleven and other convenience stores in Asia-Pacific countries. In the Philippines, 7-Eleven is the country's biggest convenience store chain with 707 stores, of which 459 are franchised. Most of their stores are concentrated in Luzon.
7-Eleven offers a broad and diversified products and merchandise such as grocery items, fast food, telecom, bills payment and banking kiosk services. Specifically, their products include a fountain drink called gulp, a soda fountain slushy drink called slurpee, siomai, a wide variety of hotdogs, stuffed pandesal guanranteed to be served fresh, siopao in premium and budget sizes, pastarrific like lasagna, baked macaroni, spaghetti and chicken strips, sandwich, pizza called bigslice, hotcup (coffee), pinoy rice meal, rice meal express that are served with scrambled egg, and siksik meals that is a snack or rice meal express with a 12 oz. drink.
7-Eleven also offers services like a vast line of cellcards, SIMpacks, Internet & gaming cards, landline prepaid cards & electronic load, spanning all brands of Smart, Globe, Sun, PLDT & BayanTel. Aside from Smart E-Load & Globe Autoload, they also offer extra loading services such as Smart Padala Loading, Smart Money & G-Cash. Another service they offer is the 24-Hour Payment Express being in partnership with EC Pay and Citibank which makes 7-Eleven able to accept bill payment anytime. They also offer 7-Connect, which enables customers to pay for their online purchases at any 7-Eleven store. In addition, they also have photocopying equipment and automated teller machines.
7-Eleven's target market are those ages between 13 to 24 because this age group is among the store's most frequent buyers, clocking 20 visits per month to their local 7-Eleven. 7-Eleven management believes that the characteristics of its customers are representative of convenience store customers as a whole. A majority of customers are unmarried that fall into the 25 to 44 age group and majority of them have attended or completed college.
Factors that Affect Growth
Philippine Seven Corporation ("PSC") was registered with the Securities and Exchange Commission ("SEC") on November 1982. It acquired from Southland Corporation of Dallas, Texas the license to operate 7-Eleven stores in the Philippines in December 13, 1982. Operations commenced with the opening of its first store in February 29, 1984 at the corner of Kamias Road and EDSA Quezon City, Metro Manila.
In July 1988, PSC entered into a sublicensing agreement to its affiliate, Phil-Seven Properties Corporation ("PSPC"), for a 47% of PSPC stock as payment to operate 7-Eleven stores in Metro Manila and suburbs. As part of PSPC's main business, it acquired or leased commercial properties and constructed retail store buildings, leasing the buildings to PSC on long term basis together with most of the capital equipment used for store operations. In effect, PSC concentrated on managing its stores and effectively took the role of a pure retailer.
In May 1996, PSC and PSPC merged, PSC as the surviving entity. PSC listed it shares (SEVN) in the Philippine Stock Exchange and had its initial public offering in February 04, 1998. The shares were offered at the price of P4.40 per share from its par value of P1.00 per share. In September 17, 1998, PSC established Convenience Distribution Inc. ("CDI'), a wholly owned subsidiary, to provide a centralized warehouse and distribution system to service its 7-Eleven stores.
Related Topics