Foundations for Forecasting: Defining Baseline Seismicity at Fuego Volcano, Guatemala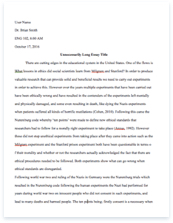 The whole doc is available only for registered users
Pages: 3
Word count: 747
Category: Volcano
A limited time offer! Get a custom sample essay written according to your requirements urgent 3h delivery guaranteed
Order Now
Kyle A. Brill is a Doctorate Student / Research Assistant studying at Michigan Technological University. He is based in Houghton, United States. Gregory P. Waite is also studying at Michigan Technological University in the Department of Geological and Mining Engineering and Sciences. Gustavo Chigna studies at Instituto Nacional de Sismología, Vulcanología, Meteorología, e Hidrología, Ciudad de Guatemala, Guatemala (The National Institute of Seismology, Volcanology, Meteorology, and Hydrology in the City of Guatemala, Guatemala).
This publication is meant to inform peers and researchers alike about the Fuego Volcano in Guatemala; more specifically, this paper is meant to inform about baseline readings and data gathered from the volcano used in order to interpret warnings about possible eruptions and or fluctuations in the volcano.
The researchers use various tools to gather the necessary data to analyze the volcano's current activity and determine what can be inferred from that data. Various types of data are recorded and turned into models; one type of data is turned into a velocity model used to potentially predict earthquakes and other seismic events. The researchers have studied this volcano over a long time and have periodically checked the data for consistencies and to see if any correspondence could be made between this volcano and other volcanic systems.
In my opinion, I think that the researchers did a very thorough job and approached their tasks very methodically and carefully. It is great that they explained in detail what methods and tools they used to get quality, unbiased data for their research from the volcano. For example, the researchers used 9 broadband seismometers and carefully placed them in only the most optimal places for their research and they also used specialized time-lapse cameras to capture visual data periodically. Graphs and visual representations are provided in their report; this helps to understand and visualize their work and put the data that they retrieved in context.
Not only did the researchers use various methods of data gathering for different things, they also used multiple methods for particular events. This is useful because it provides a more sound basis on which examine findings and adds credibility to said findings due to the various instruments involved.
The team of researchers also identified and studied recurring events beneath the volcano using a scripted tool an advanced programming language: REDPy (also known as the Repeating Earthquake Detector in Python). This sort of tool is helpful because it is reliable and helps to erase erroneous data and potentially human errors in accounting for various events.
The conclusion of the paper posits proposed ideas for better data retrieval and monitoring strategies in order to more reliably predict threats from eruptions of volcanoes. Volcanoes can be dangerous through the number of expulsions that can come from one; examples include bombs and ash (Tarbuck & Lutgens, 2017).
The scientific method is not necessarily spelled out in detail like it is in the textbook, but it is clear to see that this data gathering and methods used to enable it can be repeated when under conditions specified by the researchers. Similar volcanic and seismic events can occur in the future and prior data and analysis of it can help to determine causes and effects. If the data was not obtained in the particular way that it was, it may not be suitable for scientific study; it was also peer reviewed and published in a scholarly journal (Brill, Waite, & Chigna, 2018).
To answer the question of how the topic of this publication affects the Earth as a whole, it does so in several ways. First, it affects life and the landscape of Guatemala and can massively damage structures and ecosystems. Second, it helps us to determine more causes and effects from seismic activity and other geologic activity caused by various mechanisms that affect regions across the globe.
To answer the question of how the topic of this publication affects my life, it does not particularly relate in an overt way. Plutons and laccoliths have not really affected southern Indiana in a life-threatening way; however, such things can arise like the activity in the northeast United States (Wehner & BGR, 2017). It is an understatement to say that geologic, volcanic, and other activity matters and should be studied even in places with relatively no overt activity; it should especially be studied in places like Hawaii because volcanoes and other geologic mechanisms can directly affect life it catastrophic ways. 
Related Topics