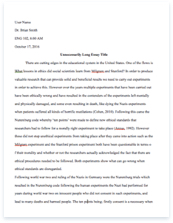 The whole doc is available only for registered users
Pages: 12
Word count: 2962
Category: Ford
A limited time offer! Get a custom sample essay written according to your requirements urgent 3h delivery guaranteed
Order Now
Ford Motor Company (Ford) has been a leader in the auto industry, however, over the past few decades has continued to lose market share to foreign competition. The current weak United States economy combined with rising fuel prices and increased political pressures regarding global warming, presents several challenges to Ford and the entire auto industry. These current challenges provide exciting opportunities for the auto company who must reduce cost, get fresh capital, and quickly develop and produce, new efficient, economic autos, and alternative fuelled vehicles. The global auto industry will continue to grow with 80% of the global auto industry's growth from now until 2014 is expected to come from emerging markets. However, for Ford to succeed they will need to address several internal issues regarding legacy costs, unions in the United States, and the development of a wide range of new vehicles that consumers consider the new "must have" vehicles instead of the large trucks and SUVs (Scribd.com). Looking to the future Ford will have a global presence in these critical emerging markets like China and India, and have the knowledge and expertise in efficient and alternative vehicle technologies required to move the company forward.
For Ford to achieve the vision of being synonymous with alternative vehicles (low fuel consumption, fuel celled hybrid, ethanol, and electric / battery). When consumers think of the innovative technology in the auto industry they will think of Ford for this to happen Ford can no longer be a quick follower, but must be an industry leader in technological advances in the auto industry. Ford must offer a variety of alternative vehicles that meet consumer demands and government regulations. Ford has significant fixed costs and large capital investments are needed. Cash flow is the lifeblood of any business and should be considered in every decision which could impact the company expenses.
The reduction will be invested in new plants in growing markets; fund the research required, development, and production of alternative vehicles. The global auto industry market is growing, and the opportunity for Ford to recapture market share lost in the past few decades is there for the taking. Ford can win, and to do so needs to expedite change to meet the challenges and seize opportunities. Ford needs a sense of urgency regarding revising a strategic plan that incorporates the next generation of vehicles, reduces cost, and expands in the world growing markets. In today's global economy and highly competitive auto industry Ford has no time to procrastinate. Ford has just too much at risk in not planning a new strategy and become an industry leader in alternative fuel technology. Its present strategies can be summarized as; more resource driven than market driven, managed control, more global than local. Centralized strategic leadership and decentralized policy implementation (Scribd.com). External analysis-
Strengths-
• Timely acquisition of capital makes Ford more financially sound than the other big three carmakers. • Product line is respected by industry experts and is qualitatively seen to be a step above many of its competitors. Recent surveys place Ford in a tie with Toyota for greatest customer satisfaction, a significant improvement from five years ago. • Have a global market presence, with worldwide brand recognition and a particularly strong presence in Europe. • Is perceived to be a thoroughly "American" brand, which helps Ford among certain groups of consumers. • U.S. market share, after years of decline, has stabilized in recent years. • The Ford F-series pickup remains the most respected commercial truck available; despite demand shifts, profitability on this line should remain high. • Ford has had great success, particularly when compared to its competitors, at renegotiating labor contracts with the UAW. Weaknesses-
• Poor Profitability: Ford still loses money on many automobile lines, particularly within the United States. • Importance of single components source.
• The automotive market is highly competitive with large fixed costs. In addition, the market demands continual long term planning and research and development. • Very little market penetration within China and India. • Global excess capacity for the automobile industry is estimated to average 30.5 million vehicles per year from 2009-2011.9 • Ford is selling a durable good during the most severe economic downturn in recent history. Opportunities-
• Ford has recognized the importance of small, fuel efficient vehicles and is actively transitioning into this market. Of particular interest is Ford's 'Eco Boost' technology which the company claims will result in 20% greater fuel efficiency and 15% fewer CO2 emissions. • The 'One Ford' vision has the chance to generate significant margin increases for Ford's smaller line of vehicles. Of particular importance is the Ford Fiesta, which was recently released in Europe and China and is slated for an early 2010 release in North America. The 'One Ford' vision appears to be a coherent strategy for Ford to adopt given its changed role within the industry. • Ford is perceived to be the most stable 'American' car manufacturer because it has not been forced to take bailout money, leading to slight increases in market share. • GM and Chrysler flexibility is limited by government involvement in their debt situation, putting Ford as a competitive advantage. • In the event of a GM or Chrysler bankruptcy, Ford has placed itself in a position to steal market share—at least in the short term. Threats-
• While not in need of a government bailout, poor financial results are straining Ford's capital. Cash burn continues unabated, and estimates indicate Ford may be forced to seek government financing by early 2010 unless sales stabilize. • While Ford is readjusting production, truck sales are falling rapidly and Ford may not be able to shift production quickly enough to meet changing demand. • Bankruptcy of Visteon or other parts supplier could cause severe disruption of supply chain. • While Ford has too many dealers at this time, it should remain wary of too many closures. In addition, because Ford Credit provides financing for most dealers it must be careful to avoid holding the bag when dealerships close. • It is possible that the 'One Ford' strategy could fail. While standardization across regions provides significant cost savings, the success of such a strategy is predicated on consumer tastes remaining consistent enough across geographical region. • Continued abatement in fuel prices could result in American preferences reverting back to larger vehicles. • All indications so far are that the new Ford Fiesta will be a success in North America.
However, the failure of the Ford Fiesta in the American market would be disastrous for the company. Ford has staked its future on the Fiesta, and while early reviews are positive, North American acceptance is critical. • Weakness of the supply base: most Ford suppliers rely on contracts with GM and Chrysler. A bankruptcy of one or both could decimate Ford's suppliers. • Current managed bankruptcy proposals for General Motors could allow GM to emerge from bankruptcy in a significantly advantaged cost position (Pomona.edu). Ford Motor Company's Mission Statement- One team- people working together as a lean, global, enterprise for automotive leadership, as measured by: customers, employee, dealer, investor, supplier, union, council, and community satisfaction. One plan- to aggressively restructure to operate profitably at the current demand and changing model mix, accelerate development of new products our customers want and value, finance our plan and improve our balance sheet, and work together effectively as one team. One goal- is an exciting viable Ford delivering profitable for all (about.com). Internal analysis-
Water emerged as a material issue – in particular, the need for a water strategy that varies by risk and region. Supply chain issues also rose in importance for Ford and other stakeholders, including issues related to the sustainability of raw materials and the environmental and human rights performance of suppliers. These topics are now at the highest level of importance under the new issue category of "supply chain sustainability."
In addition to these major trends, changes to the most material issues included the following: Financial issues were reorganized into two primary categories: Ford's financial health and Ford's future competitiveness. Some issues that were formerly in the upper-right segment – including health care legacy costs, labor costs and access to capital – declined in importance, likely because of actions Ford has taken to manage them. As a result, many financial issues were reorganized into a more general "costs and risks" category. This category and "product competitiveness" issues remained at the highest level of importance that Ford and stakeholders. Labor costs, access to capital, the threat of competitor bankruptcy and dealer and supplier viability – new issues that were added in the last analysis – were less important than in the last analysis.
Mobility issues – including urban mobility, mega-cities and urban-to-rural migration – were included under the category of "Ford's future competitiveness," as they present challenges for traditional models of personal mobility and opportunities to develop new products and services. Also in the future competitiveness category are emerging markets products and services strategy, an issue of increasing importance as Ford continues to grow globally. Ford's climate change strategy remains of the highest importance to the Company and stakeholders alike, but the issues comprising the grouping have shifted. For example, as anticipated global carbon markets failed to emerge, emissions trading cost of carbon decreased in importance to Ford and its stakeholders. Climate change policy remains of high concern (Ford.com).
Strategic Issues-
One of the major strategic issues for the Ford is the economy. Ford has been trying to avoid bankruptcy. Ford has made major cuts to factory workers and dealerships (usatoday.com). In 2009 two for Ford's competitors, General Motors and Chrysler both filed for bankruptcy. Ford did get a lot of new customers from their competitors going bankrupt. Customers do not want to buy a new car from a car manufacture that went bankrupt. By earning new customers and making the major cuts to factory workers and dealerships, Ford was able to avoid bankruptcy.
Another strategic issue for Ford is One of their major goals is to contribute to stabilizing the climate by considering reducing long-term emission. They have reported that they will achieve this goal by continuously reducing the GHG emissions and energy usage of their operations, developing more products that lower GHG-emissions, and establishing an effective and predictable market policy and technological framework for reducing road transport GHG emissions. Another one of their goals is to promote the development of an infrastructure that will expand the use of bio-fuels and help reduce our dependence on oil. One more goal of theirs is to cut the usage of global energy by 27% and the usage of water by 25% which they have been working on since 2000. Some of their major timeframe targets they are currently working on to contribute to the climate are to reduce North American facility emissions by 6% by 2010, voluntarily offset 2007 and 2008 CO2 emissions from manufacturing facilities, and reduce U.S. facility emissions by 10% per vehicle produced by 2012 (Scribd.com).
Strategic Alternatives-
Ford needs to reduce the cost of labor and raw materials to continue to make a profit. They could do this by closing more factories or having layoffs at the factories. This will not help Ford's employees but it will help Ford financially. Ford can look at different suppliers for their raw materials they use to make their automobiles. Ford might be able to find cheaper raw material prices and save money by dealing with those companies. There are downsides to this too, is the raw material up to the standards needed for making an automobile and is Ford taking more jobs out of the United States?
Ford could also look into opening factories outside of the United States. Some countries have cheaper labor then the United States and that would save Ford money. Ford would have to research the country's culture and government before building new factories there. This again will take jobs away from the United States but it will keep the Ford Motor Company in business.
Ford needs to research and develop more hybrid cars to help with the emissions. They have come out with hybrid cars to help this problem. Ford needs to produce an all electric car that can fit a family, most all electric cars are very small and only one or two people can ride in them. These cars will sell because most customers want to "Go Green" and save the environment. Ford could sell these cars for a higher price than their regular automobiles. The higher prices will help offset the cost of producing the all electric cars.
Ford could also develop an automobile with lower emissions. Ford has been working on lowering emissions for years and they have made a lot of progress. The legal emissions for automobiles are different for every state. Ford needs to keep on top of the emissions for the sales of their cars. Customers will not buy an automobile that has a high emission.
Recommendations-
The recommendations for Ford are to reduce salary personnel and achieve efficiency. Ford can do this by cutting jobs that are not needed. Ford could also make their employees more responsible for more different job areas. If Ford would do that they would save money and become more efficient. Ford could also reduce their inventory cost by having sales to get rid of inventory before the dealerships bring in new cars to be sold. Ford could increase the cost the customers pay for their automobile warranty. Ford wants every new automobile they sell to come with a 100,000 mile warranty. Ford could charge the customers more money for the warranty and that will help with Ford's profits (Scribd.com).
Implementation-
If Ford would implement these strategic changes they would be saving money, the environment and some jobs for their employees. Making an all electric call would save the environment with the car not having any emissions and not using any gas. With the price of gas customers are looking for ways to go to work without using gas. Ford could charge their customers higher prices for the all electric car because customers will save the extra cost in the money they save from not having to pay for gas. Ford would have to open new factories to produce the all electric cars and that will create new jobs for their employees.
If Ford would open factories in other parts of the world they could save money from the lower labor costs. Ford would have to make sure there are safety measures in place for their employees because not every country has requirements for factories and the workers. Ford would have to decide if saving money through cheaper labor is worth spending the money to build factories in different countries. They also have to think about the people they would hire to build their automobiles in that country because their customers in the United States would not buy an automobile from a company that uses child labor and cruel labor to produce their automobiles.
If Ford decides to close down factories and dealerships they will save money from the salaries they no longer have to pay. If they close down to many dealerships and factories their customers will not be able to find a dealership close to them to buy a Ford automobile. If there is not Ford dealerships for customers to buy a new automobile the customers will go to a different dealership to buy a new automobile. If Ford closes down to many factories there could be a shortage for Ford automobiles that customers could buy. This would lead their customers to go to another dealership to buy their new automobile.
If Ford starts buying their raw materials from cheaper suppliers they might save money. They will have to see if the new supplier sells quality material that they can use in producing their automobiles. If they new supplier sells material that is not as good as the other supplier, Ford could be using more money than if they would of stayed with the old supplier. Ford might find that they can go cheaper on some materials for their automobiles and pay the higher prices for quality materials for other parts of their automobiles.
The Ford Motor Company really needs to do a lot of research and development in order to stay one of the top car manufacturers. Ford needs to decide if closing down factories and dealerships will save them money or if they can find cheaper suppliers who sell quality raw materials. Ford is going in a good direction with their development of hybrid and all electric cars to save the environment. Ford deciding to charge more for their car warranties will help Ford out financially. Customers would rather pay a few extra dollars a month to avoid paying a big repair bill. Building factories in other parts of the world would help Ford save money in the long run. Unfortunately, it takes a long time to find the perfect place and to build a new factory. Then Ford will have to find the right employees to hire to produce the automobiles. Then Ford will have the added cost of shipping the automobiles to the United States and other parts of the world. The Ford Motor Company has been in business for the last 150 years so they must know what they are doing because not many businesses have been in business for that long.
Reference Page
http://www.scribd.com/doc/50009756/1/Executive-summary http://retailindustry.about.com/od/retailbestpractices/ig/Company-Mission-Statements/Ford-Motor-Mission-Statement.htm http://corporate.ford.com/microsites/sustainability-report-2011-12/blueprint-materiality http://economics-files.pomona.edu/jlikens/SeniorSeminars/oasis/reports/F.pdf http://usatoday30.usatoday.com/money/autos/2009-06-01-bankruptcy-competition-ford_N.htm http://www.scribd.com/doc/25252835/Ford-strategic-analysis Coulter, M. (2010). Strategic management in action (5th ed.). Upper Saddle River, NJ: Prentice Hall.
Related Topics