Food and Eating Customs Differ Around the World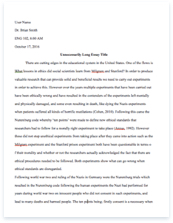 The whole doc is available only for registered users
Pages: 4
Word count: 930
Category: Food
A limited time offer! Get a custom sample essay written according to your requirements urgent 3h delivery guaranteed
Order Now
People eat different types of food in different countries. The way they eat is also different. Some countries have their meal at certain times whereas in some countries people eat anytime. In Nepal, where I was born, the most common foods that have to be in every meal are rice, lentils, curry, and pickles. There are different types of lentils and they are salty in taste. Curry could be made out of potatoes, green vegetables, or beans. Pickles are always spicy. In special occasion some of the special dishes are mostly meat curry, especially chicken and goat, fried rice and for the vegetarian they would have rice pudding and sweets.
A typical Nepalese family does not have breakfast. They only have tea around 6 am to 7 a. m. but they have their lunch from 9 a. m. to 10 a. m. When they have supper from 8 p. m. to 9 p. m. in the evening, many sit on the floor just like in a meditating position. But there are also many of the families that are westernized so they would eat around the table with their family members. Countries like Bangladesh, India, and Pakistan have similar ways of eating food. Their common foods are also rice, lentils, and curry. The only difference is they might add food items such as bread and meat products to their dishes.
Sabila Choudhury, a senior at Blair, is from Bangladesh. According to Sabila fish is the common food in Bangladesh. "In every meal we have to have fish," she said. "Without fish it's not a meal. " Abhishek Sinha is from India and currently a junior at Blair. He mentioned that "chapatti" is a common food in India. "Chapatti" is bread made out of wheat flour. "People in Pakistan eat spicy foods like "Biryani" which is very popular," said Muhammqd Waqar, a senior from Pakistan at Blair. "Biryani" is rice cooked with chicken and some other spicy ingredients.
There is a praying custom in some countries before meals. In Bangladesh people practice this custom before and after eating. "We have to say "Bismilla hir rahmanir rahim" before eating and "sukhur ethamdulillah" after eating," said Sabila, In English it means they are thankful for the food to Allah. Abhishek also practices a similar custom in the Christian religion. "We pray before eating and have some desert include pudding, sweets, fruit salad etc after eating," said Abhishek. People eat food with their hands in Bangladesh, India, Nepal and Pakistan.
People feel more comfortable eating with their hands. It is the way how we feel satisfied eating food," said Abhishek. "It's my cultural practices and I was taught to eat with my hand," said Sabila. Countries like Vietnam, Cambodia, Thailand, and Korea have similar ways of eating. Rice and soup are their common foods and they use chopsticks and spoons to eat their food. In the first of lunar New Year the Vietnamese have to have a special dish. "We are supposed to have watermelon and "banh chung" in our meals," said Long Nguyen a junior from Vietnam at Blair. "Banh chung" is a square cake, wrapped in banana leaves, and tied with lacings of flexible bamboo slivers.
The family members would sit around the table with a bowls filled with rice and soup and eat their food with chopsticks. Eating with chopsticks is the custom in Vietnam. "This is our traditional thing to eat with chopsticks," said Long. They do not have a specific time to have their meals; they would eat whenever they want. Niroth Eng is a junior at Blair from Cambodia and he practices a belief of giving priority to the elders. "The elders eat first and the younger ones have to ask for permission before eating," said Niroth Eng. Ethiopia is an African country situated in the northeast part of Africa.
Itsehiwot Tesfaye is a senior from Ethiopia at Blair. According to her "injera" is the most common food in Ethiopia. "We have to eat "injera" at every meal except breakfast," Itsehiwot said. "Injera" is a kind of bread, but it is a very thin, circle and much wider that normal bread and it is made out of wheat flour. Like many other people in the world, their only eating utensils are their hands. "Every single time when we are having meals we eat with our hands without using forks or spoons," said Itsehiwot.
On some special occasions people in Ethiopia have different items as well. We have to have "dorowath" to eat with "Injera. " "Dorowath" is a kind of curry made out of chicken and other ingredients. In Ethiopia they have traditional home made drinks in celebrations. A popular drink is called "teje. " Teje" is mostly made out of honey and, according to Itsehiwot, it is sweet in taste and very delicious as well. Many in Spanish speaking countries have similar eating styles. Cindy Solis is from El Salvador and currently a junior at Blair.
According to her, tortillas are the most common food and they have to e in every meal. Some other common food items included tacos, burritos, and rice. Burritos are rice, beans and chicken rapped in the tortilla and Cindy said it tastes "yummy. " The family members would share their feelings before eating and if the family is Catholic they would pray before eating. "We eat around the table talk about what happened during day and start eating our meal," said Cindy. They would have their main or big meal at 2 p. m. All family members would come home to eat together. They would eat with forks and spoons.
Related Topics