Flat Cargo Berhad Argumentative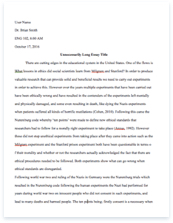 The whole doc is available only for registered users
A limited time offer! Get a custom sample essay written according to your requirements urgent 3h delivery guaranteed
Order Now
Flat Cargo Berhad (FCB) was one of the Malaysia largest investment holding air freight companies listed in Bursa Malaysia on 15th September 2001. FCB core business is to provide air freight services and aircraft ground handling services within the Asian region. FCB whollyowned subsidiaries included FC Spare Sdn. Bhd., Cargo Management Sdn. Bhd., FCB (SPV), Cargo Air Services Sdn. Bhd. and FC Air Ltd.
It started in 2006 when Mr. Chuah Mun Soong, head of the audit team from Kenchana & Associate has found some inconsistencies in the accounts of FCB which may possibly be another fraud case. In another two weeks' time, he needs to present the financial report to the audit committee of FCB but the inconsistencies in the account make him feel agitated.
This report aims to summarise all findings on FCB where all the issues being highlighted are attached with suggested solutions. Each finding serve the purpose to help the auditors to detect the possibility of fraud facilitate his decision making process.
PROBLEMS
The auditors were unable to verify the aircrafts claimed to have been purchased by FCB in 2005. The audit team found a non-functional rundown aircraft barely worth RM231 million in a hangar.
Several debtors' confirmation letters were returned because the addressees had changed their mailing addresses.
A large sum of sales transactions was found with no supporting documents. Most of these transactions involved small clients.
A loan received from a Hong Kong based company was found to be incorrectly recorded in the debtors' account.
Several abnormal transactions involving the purchase of aircrafts by FCB and offsetting the debtors' accounts were found in FCB's books.
ROOT CAUSE OF PROBLEM
Weaknesses in Corporate Governance and Management Team
As Bursa Malaysia allows, only non-executive directors (with majority independent) to sit on the Audit Committee. In this case, FCB's Audit Committee did not comply with this requirement because one of the member, Mr. Ali Bin Ahmad is executive director.
POSSIBLE SOLUTIONS
FCB should reviewed the structure of the Audit Committee by selecting an Independent NonExecutive Director to replace Mr. Ali Bin Ahmad. It will be beneficial if Independent NonExecutive Director hired are from a financial background to ensure the reliability of the financial statement of the company.
RECOMMENDATION
Every new hired or existing staff in FCB should be encouraged to obtain well recognised professional certifications such as ACCA, ICAEW, MICPA-ICAA, CIMA, and CPA Australia. The reason being is opportunity to commit fraud often arises when the transactions involved are complicate that was handled by incompetent accounting staff.
Related Topics