Federal Class Action Child Custody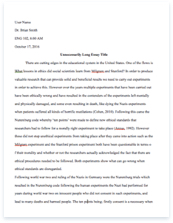 The whole doc is available only for registered users
Pages: 5
Word count: 1214
Category: Court
A limited time offer! Get a custom sample essay written according to your requirements urgent 3h delivery guaranteed
Order Now
Show discrimination by courts and legal community, schools, etc against non-custodial parents and therefore children Imputation of salaries
Child support and enforcement
It is a human rights violation – why – shows discrimination against natural selection of parents – shows discrimination against children denying them equal access to both parents In my case – school, court, community
Legal profession created a norm whereby non-custodial parents are discriminated against and custodial parents are deferred to ….imbalance Only entities who benefits are the legal profession and court systems Show data/stats on what lawyers earn from family litigation
Show data/stats on what court experts earn from family litigation My case – write to England and inform her of Views of the Child and Hear the Child and exhorbitant/prohibitory costs which preclude Sofia from access to justice Contact nick davies for affidavit sworn – davin
Write affidavit showing prejudice, preclusion of access to justice for sofia and I through selection of England and prohibitory costs of examination of evidence. Make this more affordable
Complaint – human rights tribunal and Canadian judicial council Take Davie's decision to Court of Appeal and Supreme Court
Federal Class Action against Attorney General of Canada – non custodial parents
Distribute social media newsletters to:
http://canadiansforfamilylawreform.com/
The Law Society of Upper Canada Complaint Form
http://www.lsuc.on.ca/WorkArea/DownloadAsset.aspx?id=7751
Canadian Judical Council Complaint Form
http://www.cjc-ccm.gc.ca/english/conduct_en.asp?selMenu=conduct_frm_en.asp
Ontario Judicial Council Complaint Info
http://www.ontariocourts.ca/ocj/ojc/
Ombudsman (Ontario)
http://ombudsman.on.ca/Make-A-Complaint.aspx
Canadian Registry for Public Accountability
http://www.crpa.ca/
Community Certified Lawyer Referral Program – Registering a complaint against a lawyer http://www.canadacourtwatch.com/fjrc/lawyercomplaint.html
Premier of Ontario
https://correspondence.premier.gov.on.ca/en/feedback/default.aspx
Ministry of the Attorney General: If your issue has to do with lawyer complaints, responses from the Law Society, court services staff, please write a brief letter(precedent letter attached) voicing your concerns to:
Ministry of Community and Social Services: If you issue has to do with support payments, garnishments, overbearing enforcement, wrongful enforcement, and other issues surrounding the Family Responsibility Office, please write a brief letter(precedent letter attached) voicing your concerns and outlining your situation to:
It is also a good idea to CC: any of your letters to the following individuals below. It is only through constant persistence that our voices will be heard. Also include your own MPP.
Our Objectives
To see changes that are beneficial to the people who are dealing with matters within the Family Law legal system.
To make sure that the Attorney General's introduction of Family Law Reform in Ontario Backgrounder is implemented and applied in the courts in Ontario which would greatly improve the family law justice system to make it faster, more affordable and less confrontational.
To make sure that lawyers who claim that "they appreciate the opportunity to work with government to improve the justice system" actually do adhere to their quotes.
We want lawyers to be held accountable who unnecessarily prolong court cases in order to line his or her own pocket book as opposed to doing what is in the best interest of the family once there is a breakdown between couples.
We want to make sure that each time a client attends a lawyer's office, it is documented exactly what the issues are, how they will be dealt with, what will be the costs to the client, what is the time frame in which it will take to resolve the matter, what costs will be incurred by the client, and other alternatives.
We want to see the Law Society of Upper Canada holding solicitor's accountable when the Code of Ethics has been blatantly ignored and financially penalized for his or her own wrongdoing.
We want to see the government acting accordingly if in fact it is determined that the Rules and/or Backgrounder information is not being followed.
We want to make sure that trust is rebuilt with the legal system and fairness is given to all parties. It is a known fact that the public has heard from Judges, Lawyers and Individuals (based upon Media reporting) asserting his or her disgust with the way some solicitors promote him or herself whether in the courtroom or outside of the courtroom to where comments of unnecessary proceedings are being heard in a courtroom that could have easily been heard and resolved outside of the courtroom saving valuable time and monies not only for the justice system to where it is administered and heard, but for the clients as well.
Our Goals
We want:
1. Major pressures on the Attorney General who introduced changes that were and are suppose to be beneficial to the parties involved. However it appears that those changes have not been implemented and there appears to be reluctance at introducing these changes.
2. The Family Law legal system simplified for parties to vary Orders themselves without having to go through lengthy and costly court proceedings.
3. The Law Society to enforce the Code of Ethics if and when lawyers inadvertently and blatantly show disregard for following the Rules.
4. The Family Law legal system fair and reasonable that reflects how parents would contribute to their children as if the family system had not broken down.
We believe that although the clients are signing the documents, namely Affidavits, we believe that sometimes the client may not want to sign, but believes that he or she is left with no alternative as the court system is a system that is completely unfamiliar and too complex for the client.
How We Can Help
Are you caught in the web of the Family Court legal system? Are you going through "the system" with no apparent end in sight? Are you frustrated that a simple solution is far beyond your reach? Are you just sick and tired of the way the Family Law legal system is being played out with your case. If any of these questions apply to you, then our group may be what you need.
Below are some of the comments that are being heard.
• In some cases a speedy resolution is not available to litigants.
• Some lawyers purger their client in order to discredit the opposite party.
• Some lawyers abuse Legal Aid wasting client and court time.
• Some lawyers appear to have been involved with "back room deals".
• Many believe there is a total destruction of both litigant's net worth.
• There are inaccurate administrative issues at the Family Responsible Office.
• Some parents who were once amicable, no longer communicate.
It's not too late to say something & help reform the Family Legal System! We need your help!
If any of the above applies to you, then please fill out the "Complaint Form" to the The Law Society of Upper Canada located in our Complaints Form section. Also forward a "Complaint letter" to the Attorney General's office, the Ombudsman's Office, the Premier's Office and your local MPP.
In the event that your matter deals with the Family Responsiblity Office (F.R.O.), send your information to the Ministry of Community and Social Services and to your local MPP. Retain copies of your letters and responses for future reference. Sample letters are available for you under our Complaint Forms section.
Related Topics