Facing Poverty with a Rich Girl's Habits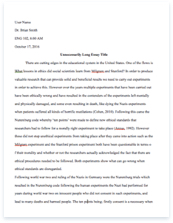 The whole doc is available only for registered users
Pages: 3
Word count: 525
Category: Poverty
A limited time offer! Get a custom sample essay written according to your requirements urgent 3h delivery guaranteed
Order Now
Professor, Dr, Atia Yasmeen, Course: English Composition 115 Date: Feb 11, 2012 Suki Kim who came from Korea, tells in this essay that is named "Facing Poverty with a Rich girl's Habits" about why she and her the richest family moved to Queens, New York in the early 1980's. When she was enrolled the seventh grade, her millionaire father bankruptcy overnight. After her father lost all of the wealthy, they hadn't any choice to stay at Korea. So, they flow to America without any penny and settled crammed, ugly place where the ugly house was owned By a Korean family. Once she fled from Korea, she lost the everything, such as her home, friends, relation and wealth. However she is satisfied now, because she has new friends, a new home, and a new job. In my point, if you are richest today but you would be loose all of your things in day of future. Our forefathers tell me that "losing the wealthy is not a problem but losing the ethic and health are big a problem". I agree with that. Another important point of her is how can she absorbs new environment of different the culture, the language and the social.
Firstly, she had difficulty adjusting to the American culture and she didn't know a thing about how to speak English. Her first learning English word is F.O.B that is meaning short for "Fresh off the boat." She want to illustrate in this essay that different culture, different life style and character between Korean and American students. For example, when the teacher entered in classroom, no one batted an eye but in Korea students and environment of school are different. In Korea, students wore slippers to keep the school but new school has many walls were covered with graffiti. Although she became citizen of America, she wants to celebrates Korean national celebration day. Also she love the national food, the national song in her soul and cannot forget her memorize of teenage. Furthermore, she said that how new immigrants can settle in America, how they can inherit something from first generation and how to teach to their next generation.
In my opinion, first generation of all immigrants spent a lot of their time by hard working in America. In order that to give good education to their children for future life; they have to work during extended hours to make money. In summary writer's main purpose is explaining for her audience that once new immigrants come to America, they have a lot of problem. If they strive to fulfill their goals, they could achieve the success. In this writing her genre was narrative and comparative between America and Korean, Rich and Poor. Such as she wrote that rich family settled in Westchester or Manhattan, where their children attended private schools and poor people live in crammed, ugly place. Most of her audiences are new immigrants who are settling in America. I agree with some point of her. Suki Kim's attitude is sadness and frustration that recalling her last life and memorizing first friends who are Andy and Billy in America.
Related Topics