Faceless Bullies Thrive in Cyberspace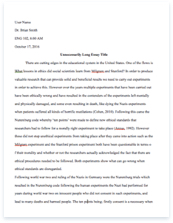 The whole doc is available only for registered users
Pages: 3
Word count: 726
Category: Bullying
A limited time offer! Get a custom sample essay written according to your requirements urgent 3h delivery guaranteed
Order Now
'Cyber Bullying' is an issue that has been closely monitored by media across the globe. The addition of computers, internet and mobile phones has seen an increase in condemnatory comments and instances of intimidation. This has created an alarming fear for children, as they are seen to be vulnerable in today's precarious society. Dvir Abramovich's opinion article advocates the need to act against cyber bullying. Assertive and didactic in tone Abramovich employs parents and educators to take immediate action against it. Likewise, Pat Scala's image accentuates the damage that cyber bullying can have today's youth, unsettling all readers to take a stand. The Herald Sun's alarming opinion piece, "Faceless bullies strive in Cyberspace" (20/4/07) unambiguously warns parents, families and all educators of the severe risks and consequences of cyber bullying. By opening with an explosive warning that 'anyone with access to the internet can intimidate…any hour, any day' instills a sense of urgency and fear within the readers.
Abramovich arouses deep concern whilst discussing the extent of cyber bullying. He lists 'mobile phones, email, instant messaging, internet blogs and chat rooms' to further establish the view that cyber bullying needs to be less flippantly addressed. Ironically, Abramovich uses the cliché 'spread like wildfire' to manipulate the reader into feeling comfortable with the argument and author. Abramovich's use of fear cajoles his reader to act against cyber bullying. Changing from alarming to concerned in tone, Abramovich extends his audience by his use of anecdotes. The author discusses a 13-year-old boy who committed suicide after being 'threatened and taunted…for months' whilst being called gay. Through this anecdote Abramovich appeals to sympathy for young children who are bullied. Mentioning that the child was called 'gay' includes homosexual rights activists into his audience, as he appeals to a sense of freedom and way of life. Abramovich presents another anecdote discussing websites that 'outline the sexual secretes of girls' leaving them 'ashamed and afraid to go to school'. The author's use of alliteration captures the reader's attention and emphasizes the impact of cyber bullying. Once again, Abramovich extends his audience, appealing to gender equality and feminists. Similarly, Scala's image appearing in The Age, (14/5/07) has subtle implications that females are subjected to cyber bullying more than males.
The girl's hair is disheveled, indicative of her torn confidence and sense of belonging. Her barbaric facial expression whilst being bound to a chair shows the shear desperation that young women have to escape the constraints of cyber bullying. Abramovich uses factual evidence to validate his opinionative stand against cyber bullying. His tone is seen become more informative as he presents statistics. This rebuts any possible allegations stating that cyber bullying exists in minority. The statistics are all based on Australian children, appealing to ones sense of national identity and challenging the 'Australian way'. Once again, Abramovich gives subtle implications that cyber bullying is targeted against women stating '42 per cent of Australian females…harassed and denigrated'. Furthermore, Abramovich takes didactic approach, almost forcing parents to take serious action.
The article is heightened as Abramovich returns to instilling fear in his readers, claiming that cyber bullying 'changes lives forever'. The author also appeals to one's sense of safety and protection whilst arguing 'cyber bullying strips away their [children's] sense of security'. This motivates parents and educators to take a firm stand against cyber bullying. The article closes with several pleas to family values and morals, prioritizing children above all. By closing his article with the emotive statement 'every child has the right to live in a safe and respectful environment', Abramovich disputes any other view. This leaves the readers with no choice but to agree with him as not wanting a child to live in 'respectful environment, away from abuse and torment' would be seen as inhumane. Abramovich also uses inclusive language to emphasize his point that cyber bullying is 'unacceptable and illegal conduct' that the Australian community needs to halt together. Throughout the article Abramovich is reliant on the use of fear to persuade the reader that cyber bullying is a growing issue and needs to be dealt with. Similarly, Scala's image represents the urgent need to rescue those who are being entrapped by cyber bullying. Abramovich's use of various tones also provides an emotional journey for the audience and enables him to manipulate the reader's impression the issue.
Related Topics