Facebook Case Study Argumentative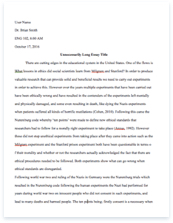 The whole doc is available only for registered users
Pages: 34
Word count: 8429
Category: Facebook
A limited time offer! Get a custom sample essay written according to your requirements urgent 3h delivery guaranteed
Order Now
In January 2008 Mark Zuckerberg was interviewed on 60 minutes to talk about Facebook and its phenomenal growth since it started as a project in the dorms of Harvard University in 2004. The interviewer could not help but comment on how young he was and wonder whether he was old enough to run a company that many think is the biggest thing since Google. The company had grown to over 60 million users and was expected to grow to 200 million by the end of the year, and Microsoft had recently invested $240MM at an implied valuation of $15 billion. Yet there remained doubts about Facebook. Beacon, Facebook's latest attempt at boosting the company's revenues, was received with much criticism for violating users' privacy, and Zuckerberg had to apologize to his users. A few months after Facebook launched its application platform F8, Google had launched its own social networking platform, OpenSocial. While F8 allowed application developers to benefit from Facebook's growing user base, OpenSocial aimed at allowing these same application developers to access the users of many social networks, and most of the big social networking sites – MySpace, Bebo, Hi5, and others – had joined Open Social.
Zuckerberg and his management team had accomplished a lot in four short years, but the challenges ahead were even greater than those they had overcome to date. Ziad Mokhtar and Gabriel Tavridis prepared this case under the supervision of Professor William P. Barnett, Thomas M. Siebel Professor of Business Leadership, Strategy and Organizations, as the basis for class discussion rather than to illustrate either effective or ineffective handling of an administrative situation. This case draws on material from an earlier version written by Mike Harkey. Copyright © 2008 by the Board of Trustees of the Leland Stanford Junior University. All rights reserved. To order copies or request permission to reproduce materials, e-mail the Case Writing Office at: [email protected] or write: Case Writing Office, Stanford Graduate School of Business, 518 Memorial Way, Stanford University, Stanford, CA 94305-5015. No part of this publication may be reproduced, stored in a retrieval system, used in a spreadsheet, or transmitted in any form or by any means –– electronic, mechanical, photocopying, recording, or otherwise –– without the permission of the Stanford Graduate School of Business.
THE BEGINNING Facebooks have been on college campuses for years. They were paper student directories distributed to students every fall. Typically they contained an inventory of basic information about each student: hometown, high school, major, extracurricular interests, and, naturally, a photograph, ranging from a formal high school graduation portrait to a snapshot at the prom to an action photo of the student engaging in a summer hobby of choice. Many college students had their facebooks committed to memory before the end of the first week of school. Facebooks can be a helpful resource for a student who is, say, attempting to learn the name of the person in astronomy class who has offered to start a study group, or for a student who wants to find someone who would also like to mountain bike. Of course, students might also identify a potential romantic partner in the college facebook. In all these ways, facebooks have helped students to connect with one another. So it was that Mark Zuckerberg, an undergraduate psychology major at Harvard University, could not understand why no one had thought to put his college's facebook online: "During my sophomore year, I decided that Harvard needed a facebook. It didn't have one, so I made it."
In January 2004, Harvard had facebooks for different residential houses, but students could only search those to which they belonged. Zuckerberg's idea was to create a college-wide facebook online, where students could access others regardless of where they lived. Zuckerberg was ready to fix what he didn't like in traditional facebooks. He had been programming since he was 10 years old, and his skills had, in his words, "reached a point where they went into my intuition, and I wasn't really thinking that much about it consciously." So, in a couple of weeks, he had coded the original version of thefacebook.com and, on February 4, 2004, it was available for his classmates. Members were encouraged to create a personal profile including contact information (e.g., phone number, address, instant messenger ID, and e-mail address), interests, and current course schedule. (See Exhibits for a sample Facebook profile.)
The response to Facebook at Harvard was huge and immediate, and by late-February, 10,000 users had registered for the website. Zuckerberg said: At Harvard, a few of my friends saw me developing Facebook, and they sent it out to a couple of their friends, and within two weeks two-thirds of Harvard was using it. Then, we started getting e-mails from people at other schools asking, 'How do we get Facebook? Could you license us the code so we could run a version of Facebook for our school?' But when I started it, there was no concept of having Facebook across schools. Nevertheless, by early March 2004, Facebook had launched at Yale, Columbia, and Stanford. According to Zuckerberg: We started with the schools at which we thought the people at Harvard were most likely to have a lot of friends. We decided that those were Yale, Columbia, and Stanford. It was not really scientific; it was just intuition and probably wrong.
At Stanford, half or two-thirds of the school joined Facebook in the first week or two. At Yale, there was a similar story. Columbia's community, on the other hand, was a little more penetrated by an existing application, and Facebook didn't pick up right away. A little later, when we launched at Dartmouth, half the school signed up in one night. The fast spread continued. By June 2004, Facebook was serving about 30 colleges and had about 150,000 registered users. Before long, Zuckerberg was so busy maintaining the website that he could not keep up with his studies. Consequently, he called upon his two roommates Dustin Moskovitz and Chris Hughes for help, and together the trio spent the rest of the 2004 school year trying to respond to the flood of demand for the service from students on college campuses nationwide. Zuckerberg said: Early on, we weren't intending this to be a company. We had no cash to run it. We actually operated it for the first three months for $85 a month—the cost of renting one server.
We had a network of banner ads, but it's not like we were making money. Zuckerberg and Moskovitz agreed to spend the summer of 2004 in Silicon Valley because they had friends doing internships in the area, and also "because this was a place that a lot of startups had been from, and it seemed like a pretty fun place to be and someplace that it made sense for us to be at some point in our lives," Zuckerberg said. Facebook already had been a hit on the Bay Area scene, having raced through Stanford a few months earlier. Moreover, similar services had already been received with the local stamp of approval: venture capital funding and a jargon classification; Facebook and a large stable of online communities became known as "social networking" websites. The Early Facebook Compared to Other Social-Networking Websites Websites designed explicitly for the creation and discovery of social networks have been in existence since the late 1990s. Some of them served as communication tools like Findmail.
Other social networks, like LinkedIn, targeted business and professional users. In the early 2000s, a flood of web services were formed to create more recreational social networks. In 2002, Jonathan Abrams founded Friendster, and it became a prominent dating website. Friendster asked users to create an online presence by filling out a questionnaire profile and uploading a user picture, and then defining a pool of friends. In September 2003, the site attracted 1.5 million unique visitors, up from 110,000 in April 2003. In October 2003, the company rejected a $30 million buyout offer from Google and instead raised $13 million in second-round financing led by venture firms Kleiner Perkins Caufield & Byers and Benchmark Capital. "They're obviously growing by leaps and bounds and spending no money on marketing. That they're using very powerful human relationships to connect is really at the core of what makes this for me quite compelling," said board member John Doerr.
Findmail later become eGroups and was then acquired by Yahoo! and ICQ, which in turn was later acquired by AOL
In July 2003, Chris DeWolfe and Tom Anderson founded MySpace, which was described on the website as "an online community that lets you meet your friends' friends." In addition to its basic social networking service, MySpace also incorporated a wide-range of features into its platform, including groups, invitations, events, classifieds, and forums. Over time, the Los Angeles-based start-up became mostly known as a combination dating and music discovery destination, featuring music streams and downloads from both unsigned artists and major label acts like Weezer and REM. In December 2004, the company raised $11 million from Redpoint Ventures. 2 Another prominent social network was launched by Google. Started by a Turkish-born Google software engineer in January 2004, the social network called Orkut restricted membership to invitation-only. Only existing members could invite new users to the network. By the end of July 2004, the site had over one million members, and by the end of September it had surpassed the two million mark. In November 2004, over 62 percent of Orkut's users listed Brazil as their country of residence.
Compared to the rest of the social networking world, Facebook in 2004 was very exclusive. Although it was a free service, it was accessible only to those with an ".edu" e-mail account, limiting its use mainly to college students. Zuckerberg said at the time: It's essentially an online directory for students where [they] can go and look up other people and find relevant information about them—everything from what they're interested in, to their contact information, what courses they're taking, who they know, who their friends are, what people say about them, what photos they have. I guess it's mostly a utility for people to figure out just what's going on in their friends' lives, [and those] people they care about. Unlike Friendster and MySpace, where divisions between various networks were not explicit, Facebook made its members' school their primary network and offered only limited access beyond that. "What makes it so much better than Friendster is that it's your peers rather than a random assortment of people," said Sarah Williams, a freshman at Berklee School of Music in Boston. At the time, Facebook's customer support page read: Facebook was intentionally designed to limit the availability of your profile to only your friends and other students at your school.
This simple but important security measure promotes local networking and makes sure that your information is seen by people you want to share it with, and not seen by folks you don't. Additionally, Facebook put its members in charge of their own privacy settings. In some cases, members allowed only their friends to view their profiles on the website. Facebook's default setting, however, was more open: everyone at a member's school could see their profile. (See Exhibits for Facebook principles related to privacy). Zuckerberg said: We're not asking anyone to put anything out there that they wouldn't be comfortable putting out there. We're not forcing anyone to publicize any information about themselves. We give people pretty good control over their privacy. Despite his company's similarities to other social networking sites, Zuckerberg did not believe that the term was accurate for describing Facebook. He said: The use of [Facebook] is definitely aided by friends and people around you using it. But I think that it's a utility and something that people use in their daily lives to look people up and find information about [them]. . . . In that way, maybe there's some form of networking going on.
Friendster, MySpace, and Facebook are all very different things, but you can apply the [term] social network to them because they have this model of having friends sending invitations [to friends]. I think that they all kind of use it to achieve the same result, which is getting people to come to the site . . . but then they kind of parlay that into different uses. We have this directory utility. Friendster was a dating site. Facebook does not, in any way, aim to be a dating site, even though maybe some of that goes on. Naturally, there was rampant debate about what was so unique about Facebook and how it came to be so widely used. Zuckerberg commented: Users can only see the people who are either in their school or their network. The reason for that is you want to be able to get access to the information and share your information to those people, but you don't necessarily want to share information with everyone .… One interesting thing about the expansion is that we were always over-subscribed on demand for the service versus what we could provide.
It would have been interesting to see how it played out if we had just come out in February of 2004 and launched a site where every school was on it. It might have ended up being the same; I don't know. Another difference between MySpace and Facebook had to do with the nature of connections created between users. Connections on Facebook were believed to correspond to already existing relationships. Moreover, during Facebook's early growth users had to be affiliated with a college or school, which provided a way to verify their identity. On the other hand, MySpace was more open. While still creating connections between existing friends, there were also connections between strangers who had never met before. MySpace did not have a way to verify users identify since users were not required to have any affiliation. Users did not have to share actual information or even their true names.
Early Financing In the summer of 2004 there was a flurry of venture financings taking place in the social networking sector. At that time Zuckerberg and a few of his friends were living in a rented house in Palo Alto, CA and worked on Facebook and also on a file-sharing side venture called Wirehog. The team redesigned and relaunched Facebook and began adding new servers to host the rapidly growing website. Meanwhile, Zuckerberg developed a friendship with the 25-yearold Sean Parker, who had co-founded Napster and the online contacts management service Plaxo. Parker began advising the company informally and, by the end of the summer, he had signed on to become president of Facebook. The addition of Parker to the team helped Zuckerberg to secure a number of meetings with potential investors and entrepreneurs, many of whom were already actively involved with other social networking companies. In late August 2004, Peter Thiel, a venture capitalist and founder of PayPal, the online payment service acquired by eBay in 2002, became the company's first major investor with a $500,000 cash infusion into Facebook. Zuckerberg said, "When we came out to the Bay Area, we realized that no other site really had this kind of activity, that it could be a big business, and it might be fun to do."
Only seven months old, Facebook had become something more than just another Zuckerberg lark. The company now had a widely known entrepreneur on the team and a deep pocketed and well connected investor. Less than one year later, in May 2005, Facebook had attracted 2.8 million registered users at more than 800 college campuses, which meant that 80 percent of undergraduate students at participating universities were registered to the website. A bidding war had broken out among various top-tier venture capital firms for a piece of the company. "It was probably the most competitive financing I've ever been involved in," said Parker. "I think we had 30 VCs who had expressed an interest in the deal." The winner: Accel Partners, a Palo Alto-based venture firm, announced a $12.7 million investment in Facebook at a reported $100 million valuation. Accel partner Jim Breyer said, "It is a business that has seen tremendous underlying organic growth and the team itself is intellectually honest and breathtakingly brilliant in terms of understanding the college student experience." 2005-6: GROWING BEYOND COLLEGE STUDENTS Having saturated American universities, Facebook had to find other markets if it wanted to maintain its growth.
So in September 2005 Facebook's management decided to enter the U.S. high school market. College students who were registered on Facebook were asked to send invitations to high school students to join the service; those students could then invite other high school students at their school. Facebook posted the following message about the high school site on its FAQ page: The high school and college networks are completely separate. This means that features like search, messaging, poking, and inviting people to be friends are restricted to the network you use. This is primarily for security reasons, but also because many people prefer it this way. The overall high school market was slightly smaller than the overall college market. However, most users of recreational social networking sites were under the age of 30. In the under 30 age bracket, there were more high schoolers than college students. In 2004, there were 16.6 million students enrolled in U.S. high schools under the age of 30 compared to only 13.2 million students enrolled in U.S. colleges under 30. According to Zuckerberg the high school market was eager to adopt Facebook: The high school network reached a million users way faster than the college network did. The college network took almost 11 months to reach a million, and the high school took only six or seven months.
However, there were two complications. First, entering the high school market elevated the stakes surrounding the security and privacy issues (perceived or otherwise) that had plagued social networking sites for years. Second, MySpace had beaten them to the high school market and was rapidly gaining a strong foothold in schools around the country. During 2005, various media outlets offered condemning reports on social networking sites on a variety of privacy and security topics. Reporters across the country warned that students posting their phone number or home address (and on Facebook, their specific whereabouts) were opening themselves up for danger. Even students themselves complained about how the websites were being abused. College newspapers reported that employers were screening the Facebook and MySpace profiles of job applicants.
High school students feared that college admissions staffs were monitoring these websites. Such intrusions were viewed by students as violations of privacy, made worse by the fact that some students offered evidence of underage drinking or illegal drug use on their profiles. Breyer said: In many ways, I think our challenge—from a business perspective and a usage standpoint—would be similar to how eBay evolved. We certainly spend a lot of time thinking about what are the privacy issues . . . We think medium and long term about privacy issues, security issues, and perhaps the closest model out there, in my view, would be how eBay had to make some fundamental decisions along the way relative to the democratization, if you will, of their user base. Like MySpace, Facebook took a variety of steps to protect its members, such as using technology to crawl the site for fake profiles. Nevertheless, an inherent tension existed: on the one side, parents, school administrators, and law enforcement officials were, justifiably, encouraging students to err on the side of caution and reveal very little about themselves.
On the other side, Zuckerberg and Facebook had built a directory utility that became more useful to its members the more they revealed about themselves. Consequently, Facebook was designed to enable, in Zuckerberg's words, "a freer flow of information." Facebook's management did not want to censor its members, or even place restrictions on their ability to express themselves. Further, Zuckerberg knew that too much institutional influence on Facebook would be met by user backlash. In 2006 Facebook tried to find more avenues for growth. In April 2006, Facebook started allowing new users from corporate networks to join the site. News users would register using their corporate email addresses. Only a limited number of corporations were supported at the beginning, including Accenture, Amazon, Apple, EA, Gap, Intel, Intuit, Microsoft, Pepsi, PWC and Teach for America.
The company also started expanding internationally by targeting colleges outside of the US. It expanded to India and particularly at the Indian Institutes of Technology (IIT) and the Indian Institute of Management (IIM). Later in August, expansion continued to German Universities and high schools in Israel. Facebook and its Competition as of 2006 By August 2006, Facebook become the second biggest social networking site after Myspace. Facebook had more than 7.5 million users. MySpace had reached 55 million users in the United States up from 21 million users in August 2005. According to comScore Media Metrix, MySpace.com had become the fifth most popular website by number of page views. It had also grown as music destination to include more than 350,000 bands and artists. By contrast, Friendster had only 1 million unique visitors down from a high of 1.75 million in October 2003. Even though Friendster appeared to be marginalized since 2005, other potential competitors to Facebook loomed. The venture industry showed no signs of backing away from consumer Internet investments with network benefits.
The terms "social software" and "web 2.0" were used to describe a flood of venture funded start-ups, many of which had consumer-sharing features and were targeted at the under-30 demographic. Also, many of the technology industry heavyweights were spending aggressively on social applications: Google included Blogger, Google Talk and Video; Yahoo! had del.icio.us and flickr; and AOL was enhancing its popular instant messaging service. Facebook-like directory utilities were popping up worldwide, such as Bebo in the U.K. and Ireland, Tagged.com for teens in the U.S., and Xuqa in the college market. Comparing Facebook to these alternatives in 2006, Zuckerberg used the term "social graph" to refer to Facebook's position – not only in terms of network size, but also because of the site's importance to its users: On a normal day, about two-thirds of our total user base comes back to the site.
A lot of sites measure monthly retention, and if you have 25 percent (monthly retention), you are doing really well. I don't know any other site that measures their retention in daily retention. Facebook is a clearly different type of application. Perhaps, e-mail—among people who use computers a lot — has that amount of retention or frequency of use. Apparently, Facebook is the number one photo-sharing website on the Internet. We aren't a photo website. We just have the most photos that people look at— somewhere between two and three billion photos. The Users' Revolt of 2006 and Facebook's Response Despite Facebook's expansion attempts, in 2006 growth started to slow down relative to some other social networking sites. By August 2006 Facebook had 6.5 billion page views compared to 5.5 billion page views in February. For the same interval, MySpace grew from 23.6 billion tobillion page views and Bebo grew from 1.2 million to 1.9 million page views. 4 (See Exhibits for the demographic profiles of some social networking sites.) Early in September 2006, Facebook added two features that resulted in tremendous users' reaction – News Feeds and Mini Feeds.
The two features aimed at changing the way users get updates about their friends. Before these features, if a user desired to know any updates on any activity – new photos, notes, relations, etc. – related to her friends, she had to visit that friend's profile page. With the new features, she would receive a stream of notifications of her friends' updates on her main page right after logging in. (See Exhibits). Although Zuckerberg thought of these two features as a major improvement to users' experience on Facebook, they triggered an overwhelmingly negative public response. Tens of thousands of Facebook users were not happy with the changes. Hundreds of Facebook groups like "Students Against Facebook Newsfeed" called for the removal of the new features and there was a boycott planned for September 12 2006. 5 One group's mission statement said: You went a bit too far this time Facebook. Very few of us want everyone automatically knowing what we update. We want to feel just a LITTLE bit of privacy, even if it is Facebook.
News Feed is just too creepy, too stalker-esque, and a feature that has to go. Zuckerberg's initial reaction was: "Calm down. Keep breathing. We hear you" 6 . This did not calm users down and Zuckerberg had to issue a public apology three days later acknowledging that Facebook had made a mistake. He also assured users that there was no violation of their privacy in the sense that no one got access to any data he wouldn't have been able to get otherwise. Although the features were not removed, within two days from the users' revolt, Facebook introduced modifications to the website that gave users more control over what would go into news and mini feeds. (See Exhibits.) Zuckerberg, addressing the users, said: Even though I wish I hadn't made so many of you angry, I am glad we got to hear you. And I am also glad that News Feed highlighted all these groups so people could find them and share their opinions with each other as well. At the time of this incident the number of registered users was estimated at 9.5 million 7 up from 7.4 million in February.
Many raised questions about Facebook's future growth after the users' revolt. However Facebook did not appear to experience a decline in its user growth. In fact, Facebook proceeded with plans to open the network to the public. Although these plans were probably delayed a couple of weeks as a result of the users revolt, on September 26 2006 Facebook removed the restrictions on registration and anyone could become a member by joining a geographic network. "A Look at Piczo and its competitors", TechCrunch, September 25, 2006. "facebook Revolt: Not all friends are equal", BusinessWeek, September 06, 2006. 6 "Calm down, Breathe. We hear you", Facebook blog, September 5, 2006 7 "Psst! facebook's For Sale!", Forbes, September 21, 2006.
The transformation of Facebook from an exclusive club to an open-to-all network was expected to draw the dismay of current users, especially after the NewsFeed/ MiniFeed revolt. To counter this possibility, new privacy controls were put in place a week before registration opened to give users additional say over who could find and interact with them. A user had control to block other users from specific networks from searching his or her name, prevent people from those networks to perform messaging, poking, or adding operations, and control whether his or her profile picture shows up in search results. Acquisitions Attempts By end of September 2006, Facebook appeared to have recovered from the MiniFeed problem and started to see accelerating growth as a result of opening its network. At this time, rumors circulated that Yahoo! was attempting to acquire the company. These were not the first rumors of an acquisition of Facebook.
Earlier that year, BusinessWeek Online had reported that Facebook had rejected a $750 million buyout offer and was looking for as much as $2 billion in a sale. Kevin Efrusy, venture capitalist with Facebook investor Accel Partners responded to the reported acquisition offer saying, "Does [Facebook] have the potential to be worth more than $2 billion, based on economic fundamentals and the value of its audience? Absolutely." This time it was believed that Yahoo! came with an ask price around $1 billion to acquire the whole company. Yahoo's offer was based on projections that Facebook's revenue would reach $608 million in 2009 and would grow to $969 million by 2010. Similar to earlier offers, Yahoo!'s offer was turned down by Facebook. In December 2006, CEO Mark Zuckerberg and board member Peter Thiel announced that the company was not for sale and that their focus was to continue to grow the company. Zuckerberg said in an interview at the time: We are not necessarily focused on what the exit is going to be – whether it's selling the company or an IPO or when that's going to be. But we obviously think that there's a lot of potential to keep growing.
Continued Expansion and New Features into 2007 Meanwhile Facebook continued to add more features. In October 2006 Facebook added Social Bookmarking. When users came across something of interest to them, inside Facebook or elsewhere on the Internet, they could share it by sending it to a friend or by posting it to their profile. Although this was a rather simple feature, it was the first new feature to be introduced after the users' revolt. Facebook was very careful to communicate that the feature did not affect users' privacy. It was first introduced as a beta in Berkeley to make sure it worked well, and then was rolled out to all Facebook users. In January 2007 the company launched Facebook mobile page "m.Facebook.com." This was a mobile optimized web page that grouped together different mobile tools some of which already existed before. The webpage included a tool to upload photos and notes to Facebook using SMS and MMS, and a feature to receive Facebook messages via SMS.
Then in February 2007 Facebook introduced Virtual Gifts. These were small icons one user could send to another as a gift. These icons were then shown on the receiver's wall as well as in a new gift section. Public gifts showed the name of the sender, while private gifts did not. Initially, each user had one gift to give for free and then each subsequent gift would cost $1. Facebook announced at the time that net proceeds were being donated to charity. By May 2007, Facebook had 24 million users. Growing by 150,000 users a day, it had become the sixth most trafficked site on earth. More than 50% of users were out of college and nearly 28% of all users were outside the United States. 8 The site was steadily adding older users too: 3 million users were aged 25 to 34, 380,000 aged 35 to 44, and a pioneering 100,000 users were eligible for Medicare. 9 (See Exhibits for Facebook's visitation trends.) THE FACEBOOK PLATFORM On May 24th 2007, the company launched the Facebook "F8" platform that would allow developers to build applications that could run inside of Facebook pages.
According to Facebook's announcement, the platform would be a standards-based web service with methods for accessing and contributing Facebook data. Instead of users only having Facebook's six main applications – photos, events, groups, gifts, birthdays, and marketplace – users would be able to add and remove as many applications as independent developers could create. Facebook released two new languages to enable developers to build applications, Facebook Query Language (FQL) and Facebook Markup Language (FBML). FQL was a way to query Facebook data using an SQL-style interface and FBML was an evolved subset of the HTML language, with elements specific to Facebook. FBML was necessary for developers to fully integrate their applications into the core pieces of the Facebook experience, such as NewsFeed, Mini-Feed, Facebook canvas, etc.
On launch day, 65 partners unveiled more than 85 applications that users could install immediately. Among those partners were Microsoft, which announced Facebook friendly development tools, and Amazon, which announced a "Book Review" application that allowed users to share their opinions in their network. 10 The developed applications would be completely integrated with Facebook's main features like news feed, mini feed and friends invites and requests. There would be no restrictions on what applications developers could create and publish on Facebook as long as they were legal. Each application could have its own main page (canvas). On this page, the application developer was free to generate and keep any revenue they can in any legal way they chose – for instance through advertising or online sales.
Facebook envisioned the move as making them the "Microsoft of Social Networking". The company promised developers that they would not privilege Facebook's own application in any way – whether by providing them with special interfaces or special information about users and their networks. According to Zuckerberg 11 : "The Facebook platform is optimized for building applications in Facebook, and with more value for people to develop on our base than we could do on our own. People are already building social apps, but they have to reconstruct the social graph all by themselves. We are going to allow developers worldwide to do complete new things. Today social networks are completely closed nets…today we are going to end that. With this [framework] any developer worldwide can build full applications on top of the social graph inside the Facebook Platform." One week after the platform's launch there were 300 applications circulating, many created by solo programmers in dorm rooms.
The hottest application on Facebook was from a music social networking company called iLike (See Exhibits.) iLike let users add music and videos to their profile, dedicate songs to their friends, and see who's attending which concerts. Soon iLike grew to include 15 million users, of which 300,000 were active daily. Prior to its Facebook launch, iLike's own website had only three million members. The following month, Facebook's platform attracted more than 40,000 developers who created around 1,500 applications. Within 2 months of the platform launch, Facebook hit 30 million active users. Some of the most popular applications went from zero to 850,000 users in three days. There were applications that tied into massive social media sites like Flickr, Digg, and Last.fm, as well as smaller companies like TravelPod, Flixster, and PicksPal. There were also standalone applications that did not connect to any external site and simply serve to change the user experience. For instance, the SuperPoke application allowed users to virtually karate-chop and pinch each other; the Graffiti Wall let members draw in the manner of Microsoft Paint in a box embedded on profiles.
There were also applications that served as advertising solutions for Facebook applications. By January 2008, there had been 12 of these without any one being especially successful. By late 2007, building "Facebook apps" had become a top priority for many Web companies -particularly smaller ones looking to make it big by capitalizing on Facebook's large and loyal user base. At the same time, it provided them with a quick way to prove their model. On August 21st 2007, eBay released its eBay Marketplace on Facebook Application. The new application allowed users to link their eBay and Facebook accounts and then share them with their network. The Platform attracts Investors It didn't take long for investors to start inquiring routinely about whether startups had a Facebook platform strategy. Some even started special funds for Facebook application developers. Take Bay Partners as an example. A sedate venture fund that typically invested in semiconductor companies and infrastructure start-ups started a new effort to invest exclusively in Facebook applications. Some Facebook apps have been acquired by other start-ups, like Favorite Peeps which was bought by Slide. Similarly, SideStep, a Travel-focused vertical search engine, was snapped up Extended Info – even though Extended had nothing to do with travel.
A few months after the launch, The Founders Fund and Accel Partners, the main investors behind Facebook itself, created a $10 million fund for Facebook applications called FBFund. The funding was to be given out in grants of $25,000 to $250,000. Some observers speculated that this fund would crimp the plans of other funds that have similar ambitions, as they would be competing with a Facebook-approved investment vehicle. FACEBOOK SOCIAL ADS On September 14th 2007, Facebook launched CPC (Cost-per-Click) Ads, in a move that many considered to be the testing ground for a larger advertising system. Flyer ads had received a lot of criticism by users and were a basis for complaints because of the low click through rates. The CPC model was auction based, priced on a per-click basis. The new "Flyers Pro," as it was called, enabled advertisers to state the maximum price that they were willing to pay for each click. The ads could then be targeted by keywords, sex, age, location, political views, relationship status, education status or workplace. On November 6th 2007, Facebook officially announced its new ad platform, called Social Ads. Social Ads did not support external ads.
While advertisers could target within the site, there was no way to target outside users. The user experience did not change significantly, with the exception that users could now add brands as friends – a feature that MySpace had already. Brands could opt to add applications to their brand "Pages," raising the application's priority within the news feeds. Additionally, developers were allowed to pay for more effective ads, and to purchase custom profiles containing the same features as user profiles. But instead of personal information, a brand could display the company website, location, hours of operation, band members, record label, and the like. Part of the engine powering this Facebook ad system, known as Beacon, took data from partnering websites and combined it with Facebook's internal information to help build more focused advertising messages.
Facebook designed Beacon so that Facebook users could choose to share information about interesting actions they were taking on other websites with their friends on Facebook. As part of Beacon, Facebook built several ways that users could choose to not share any information. Each time an action could be shared, users received a prompt on a Beacon-participating site where users can choose "No, thanks." If they chose not to share a specific action, Facebook immediately deleted and did not store any data that were used to generate the Beacon. In all cases, Facebook did not share any personally identifiable information with participating sites. Along with the choices a user had on a Beacon site, he also had the ability to change his settings on Facebook. A user could select to remove any participating Beacon site from ever sending any information to Facebook to share with their friends. These partner sites would put a small Facebook javascript on their web site and certain information, labeled as a user alert, would be sent to Facebook. Facebook then would get the benefit of triangulating users' likes and dislikes and deliver more focused ads.
Facebook's progress with advertising attracted considerable interest throughout the technology world. Most notably, Microsoft had been contending with Google over who would get the chance to invest in Facebook and gain the right to broker ads for the site. On October 24th 2007, Microsoft finalized a $240 million investment in Facebook for a 1.6% stake – implying a $15 billion valuation. Microsoft defended the valuation, noting that Facebook was starting to find ways to "monetize" its large and growing user base. According to the Wall Street Journal 12 : "Facebook presents a big opportunity for online advertising, in part because it collects detailed information about its users — such as their hobbies, favorite music, location, age, and gender — that can be used to place highly targeted ads. Microsoft plans to leverage the power of the trust networks to personalize recommendations, to draw lines between users, and further strengthen the bonds they already have with one another, promoting the social aspects of the site rather than disrupting them." Yet concerns mounted over Facebook's advertising strategy.
In particular, many users were surprised to find that they were participating in Beacon by default. Consequently, information about their activities outside of Facebook was being published in the Newsfeed of their friends without their consent. Additionally, many became concerned that Facebook might be storing data in order to profile the shopping behavior of users. By December 2007, Facebook found it necessary to temper Beacon, and Zuckerberg publicly apologized: "….We've made a lot of mistakes building this feature, but we've made even more with how we've handled them. We simply did a bad job with this release, and I apologize for it. While I am disappointed with our mistakes, we appreciate all the feedback we have received from our users.
I'd like to discuss what we have learned and how we have improved Beacon. When we first thought of Beacon, our goal was to build a simple product to let people share information across sites with their friends…..We were excited about Beacon because we believe a lot of information people want to share isn't on Facebook, and if we found the right balance, Beacon would give people an easy and controlled way to share more of that information with their friends. But we missed the right balance…… Instead of acting quickly, we took too long to decide on the right solution. I'm not proud of the way we've handled this situation and I know we can do better…….People need to be able to explicitly choose what they share, and they need to be able to turn Beacon off completely if they don't want to use it."
GOOGLE OPENSOCIAL In the months that followed the launch of the Facebook platform, all the major social networks Myspace, Beebo, Tagged, Hi5 and LinkedIn – announced that they were working on APIs for developer platforms similar to Facebook's. In October 2007, Rupert Murdoch and MySpace cofounder Chris DeWolfe announced at the Web 2.0 conference their plans to develop the MySpace Platform. In each of these cases, the network hosting company needed to decide whether to enable technical compatibility with Facebook's APIs. For instance, in December 2007, Bebo announced a clone of the Facebook platform called the "Open Application Platform." They chose to match the technical standards of Facebook's platform so that applications built for Facebook could run on Bebo with little or no changes to the code. This allowed Bebo to launch with 40 partners and a total of 50 applications, and to see an additional 3300 applications over the next 6 months. 13 Yet most of the other new platforms did not conform to the Facebook standard.
On November 1st 2007, a week after the announcement of the Microsoft $240 million investment in Facebook, Google announced its new social networking initiative, called OpenSocial. Unlike Facebook, OpenSocial did not feature its own markup language. Instead, developers in OpenSocial could use javascript, HTML and Flash – common APIs used for building social applications on the web. Thus OpenSocial developers would only have to invest once in order to start building social applications for multiple websites. Then, any website that partnered with OpenSocial would be able to host these applications. Developers could access profile information, friends' information, and activities. OpenSocial immediately attracted a range of companies, both among social network hosts and applications developers. Participating hosts included Orkut, Salesforce, LinkedIn, Ning, Hi5, Plaxo, Friendster, Viadeo and Oracle. On the applications side, Google managed to attract some of Facebook's key developers: Flixster, Rock You, Slide, and iLike. Soon after OpenSocial's announcement, Plaxo Pulse, the service that lets users receive live updates on activity going on across a user's social networks based on her contacts in Plaxo, saw its number of connections grow sixfold to 1.1 million. (See Exhibits.)
In February 2008, MySpace held an event in San Francisco to officially launch its application platform, attended by 250 application developers. Over the following month, developers had the opportunity to begin developing applications for MySpace using the company's new OpenSocial-based APIs. Before the end of February, a limit of ten users was imposed on each application. This ensured that the period was used strictly for development, testing, and feedback purposes. MySpace also did not give any developers first dibs to the platform to assure a fair playing field. This staggered approach to deployment was one of several things that made MySpace's platform different from Facebook's, which was released all at once and with several launch partners. In March, Myspace opened its platform for users who can now choose to add different developer applications to their profiles. The applications directory was rolled out, and the user cap was lifted. By then there were over 1000 applications, the most popular being "Own your Friends" with 1.5 million installations. The top 10 applications had over 200,000 installations.
At the same time, MySpace launched Slingshot Labs, an incubator financed by News Corp that was to focus on companies developing applications for MySpace platform. March 2008 saw Hi5 CEO Ramu Yalamanchi announce that the Hi5 Platform, built using OpenSocial standards, was set to go live on March 31. Since the first Hi5 Platform apps launched in December, Hi5 has been preparing its Platform to launch with full OpenSocial support. In order to help developers reach its mainly international user base, Hi5 offered free translation services – into either English or Spanish – and free hosting for the first 100 apps that were approved for the Platform. The buzz around OpenSocial intensified on March 25th 2008, when Yahoo! joined the multiplatform standard: "…Yahoo!, MySpace, and Google are joining with the broader community to create a non-profit foundation to foster the continued open development of OpenSocial. To that end, we've also launched OpenSocial.org, designed to become the main documentation hub and primary source of information about OpenSocial. To learn more, and to get involved, please review the foundation proposal."
Meanwhile, Facebook was not among the companies participating in OpenSocial. When Zuckerberg was asked about the issue, he replied, "Who say's we did not choose to be part of it? We didn't really find out about it until an hour after it launched." He added that it is conceivable that Facebook might pursue joining in the future. ONE YEAR AFTER THE LAUNCH OF F8 In January 2008, Facebook announced its decision to extend its platform to the Web. Facebook released its Javascript Client Library to developers allowing them to put their own Facebook applications on their websites. Instead of developing applications within Facebook, developers could build applications, put them in their websites, and leverage Facebook and the power of the "social graph". Two major differences exist with the previous situation. The first was the broader access to Facebook's core features that the platform provided. The second was a feature that allowed Facebook to access a user's data even when they were not at an application.
By April 2008, nearly one year from the launch of the platform, Facebook had more than 69 million active users in the US and 100 million users worldwide, and was the 5th most-trafficked website in the world. 4,000 developers had created over 25,000 applications for the Facebook Platform, 200 having over 1 million installations and 46 with more than 100,000 active users. An additional 140 new applications were being added per day, and more than 95% of Facebook members have used at least one application built on Facebook Platform. 16 (See Exhibits for Application breakdown by category). In fact, so numerous are new applications that many users have expressed complaints about the vast number of invitations they receive. At the same time more features were being added. Facebook Chat launched at the beginning of April 2008 and allowed users to chat real time with their friends.
Contrary to the majority of Instant Messengers, where users have to look for and then invite their friends to chat, Facebook Chat enabled chat with everyone from the Friends list who was online at that time. Later that month, Facebook opened Mini-Feed to 3rd party services. Users could import updates from other web services – such as Flickr, Delicious, Digg, Picasa, Yelp – in their Facebook profile. People you may know was a feature that helped connect users with people they might know, especially those whom they did not know were on Facebook. At the beginning of May 2008, Facebook launched Facebook Connect, which allowed users to connect their Facebook identity, friends and privacy to any website. With Facebook Connect, 3rd party websites gained access to much of the same data as Facebook application had. The Facebook Connect launch took place after the launch of a similar service by MySpace, called Data Availability, and before the launch of a similar service by Google, called Friend Connect.
"Top Friends" by Slide was the top ranked application during the month of March 2008, with more than 6.2 million engaged viewers – 18.5 percent of the Facebook audience, followed by Movies by Flixster with 5.2 million 15.4 percent, and SuperPoke! by Slide with 3.6 million – 10.8 percent. Slide contributed three of the ten most engaged Facebook applications in November 2007, while RockYou contributed two – FunWall and likeness. ILike and Graffiti continued to be among the top ten.
Exhibit 2 Facebook Principles
We built Facebook to make it easy to share information with your friends and people around you. We understand you may not want everyone in the world to have the information you share on Facebook; that is why we give you control of your information. Our default privacy settings limit the information displayed in your profile to your networks and other reasonable community limitations that we tell you about. Facebook follows two core principles: 1. You should have control over your personal information. Facebook helps you share information with your friends and people around you.
You choose what information you put in your profile, including contact and personal information, pictures, interests and groups you join. And you control the users with whom you share that information through the privacy settings on the My Privacy page. 2. You should have access to the information others want to share. There is an increasing amount of information available out there, and you may want to know what relates to you, your friends, and people around you. We want to help you easily get that information. Sharing information should be easy. And we want to provide you with the privacy tools necessary to control how and with whom you share that information. If you have questions or ideas, please send them to [email protected]. Source: Facebook's "Privacy Policy" page.
Related Topics