Facebook Addiction Argumentative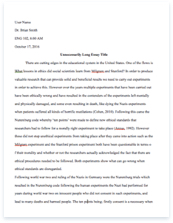 The whole doc is available only for registered users
Pages: 9
Word count: 2113
Category: Facebook
A limited time offer! Get a custom sample essay written according to your requirements urgent 3h delivery guaranteed
Order Now
Today, more than ever before, people are finding ways to connect with friends, family members, co-workers, classmates, By using networking sites. In this paper we are going to talk about Facebook, which was founded by Mark Zuckerberg in February 2004. This is the most commonly used website with over 600million active users according to the report given in January 2011. To, 900 million active user in 2012 ( Koplowitz, may), for more information please refer to appendix a. This is considered to have created a very strong network of communication with its capability to connect people across the world. The services have both negative and positive effects to the individuals, families and societies since all the people of different age and experience access it. This paper is going to cover how it has changed our communication and how to know if someone is addicted and how to help them.
Facebook is a popular free social networking website that allows registered users to create profiles, upload photos and video, send messages and keep in touch with friends, family and colleagues. Anyone can create a personal profile, add other users as friends and exchange messages. Additionally, users may join common interest user groups, organized by workplace, school, or college, or other characteristics. Facebook allows anyone who declares them to be at least 13 years old to become a registered user of the website. Mark Zuckerberg founded Facebook with his college roommates and fellow computer science students Eduardo Saverin, Dustin Moskovitz and Chris Hughes. The website's membership was initially limited by the founders to Harvard students, but was expanded to other colleges in the Boston area, the Ivy League, and Stanford University. It gradually added support for students at various other universities before opening to high school students, and, finally, to anyone aged 13 and over( Potarazu, 01). Even do we use it in a day-to-day Facebook has a major effects and consequences to the society at large.
We need to understand that we are all social beings thus there is need for to keep connected or have a good network to socialize with each other. Facebook has become an addiction in our society. The reason I picked this company, was because it impact everyone from a celebrity to our moms, it is truly considered an addiction. Personally, I have procrastinated in a lot of things in my life due to Facebook and wanting to know what my friends are up to. During my research I found studies that have shown the significant emotional damage was experienced by users who were looking at positive posts of Facebook friends who were smiling and looking happy ( Rathi, April). In some respects, Facebook has become the place for people to flaunt their successes, which makes others feel inadequate, to their friends.
Among the negative effect of Facebook are how the social networking site is changing the way we all communicating. In April, Facebook indicated that it expects to have more than a billion users by year-end. In the same filing, the social media giant also reported that its 901 million existing users post more than 300 million pictures and a staggering 3.2 billion comments every day. American spent more than 14 minutes a day on Facebook, which might not seam like a lot but it ads up very fast in the course of some one mental, and physical well-being. Communication is being change day by day in front of us.
This society prefers frequent communication but not mindful communication. Websites like this one are used to communicate with others and share information about one's self with other users. The Internet can have harmful effects on a person's real-life social ties and mental health. Facebook hinders social interaction because it lets us create a version of ourselves that is completely different than who we really are, it can be addictive if over used, and it also can make us very lonely and depressed.
What makes Facebook so compelling is that it conveniently combines all the functions of emailing, messaging, sharing pictures, and much more into a simple, easy-to-use website. We are wired for news, and Facebook enables us to engage in a constant flow of news created by our network of friends. If you have something to promote, you can easily create a group and invite all your friends to join. Facebook allows us to connect in ways that were not possible just a few years ago, back when we were in middle school.
Facebook has come to be probably the most commonly used social networking site, nearly half of Facebook's users view their profiles every day. Some of the users spend an unreasonable amount of their time on Facebook, while the hours away unnoticed, while chores to go unfinished, and even going to the extent of ignoring family and friends in the real world. Although a majority of the hundreds of millions of people use Facebook as a social networking device, it has several of negative impacts such as social isolation, communication problems, and health problems that greatly impact the lives of the users. I believe that Facebook gives us the power to change anything and everything about ourselves. If we don't like something about ourselves, we can change it with just one click of a mouse. Due to bullying, some kids and teenagers, even adults change their whole look and lifestyle on Facebook, because they can be whoever they want to be behind a computer or phone screen.
They can do this with little to no ridicule from others, by changing their likes, dislikes, hobbies, etc. They find groups that accept them but not for who they really are. Facebook gives us the power to create the "new you" but we mostly likely will only be that version of ourselves online. This hinders social interaction because if we were to meet with the people that have accepted the online version of ourselves, we would not be the person that they were expecting. Facebook is a way to make superficial friends.
Those who you don't talk to very often, but you consider them friends. The dynamics of meeting on Facebook causes you to judge them by their appearance. What's the first thing you do when you make a friend on Facebook; you look at their profile which gives you a glimpse of their personality and likes/dislikes. And this information might not be an accurate perception of which the person is; therefore, hindering the social interaction between us( Potarazu, 01).
The more time the individuals spend on the social networking sites, the huge the content of their privacy they expose to the public as they post their ideas, feelings and interests online. The society seems to be becoming more open without any privacy thus some people are becoming unappreciated in the societies when the personalities discovered of them are unexpected. This is also affecting the social relationships between the casual friends, children and the adults or parents because some of the information exposed shows theindividuals to be lacking good moral behavior especially if the information they share is more intimate thus their parents or friends are likely to mistake them.
There are many sings to know if anyone is addicted to Facebook: 1. Over-Sharing; At a time when many citizens are concern over the issue of privacy online, it's strange to find that there are still a number of us who voluntarily share our deepest secrets about our intimate lives on Facebook. It has perhaps a lot to do with the gratification of being acknowledged or approved by our peers
2.Checking Your Facebook Whenever Possible
This means checking out for any updates to your newsfeed or responses to your posts every time you don't know what to do.
3.Reporting On Facebook
Most of us have seen friends in our network who almost certainly never fail to appear on our newsfeed each time we log on to Facebook. It could be some status update, check-in, posting of their photos and such. Their posts tend to be on very mundane matters, much like how someone reports to another what he or she is doing at any given moment.
4. Spending Hours Browsing Through Facebook Every Day
Spending about an hour or so daily looking through your newsfeeds and checking out profiles of your friends is still okay, but if it starts going beyond that, it's an indicator of a problem.
5. Mad Rush To Add More Friends
For some users, Facebook addiction may manifest itself as an intense desire to add more friends.
6. Compromising Offline Social Life
As you get used to communicating on Facebook via messaging, sharing photos and posts, commenting and 'liking' others etc., it may come to a point when you get more comfortable socializing online than offline ("Facebook syndrome:6,"). For more information please look at appendix B.
On the bright side, like any addiction there is step to making sure that Facebook does not take over that person's life.
1. Admit that you have a problem
2. Write down exactly how much time you spend on each site
Close all the windows and only open them once you have written down the time. Then when you close the window you need to write the time down again. At the end of the day add up how much time you have been on your chosen site and record it in a little book. The reason it is important to know how long you have been on the sites is because it gives you a solid measure of how bad your addiction is .
3. Give yourself a set time of the day to visit
Instead of banning the site altogether why not give yourself a set period of time to visit? Banning your addiction outright often leads to a Facebook relapse. We don't want this. Give yourself some set times to visit and don't break the limits.
4. Turn off email notifications
Email notifications are like little red devils coming to sit on your shoulder and begging you to come back and visit Facebook. Turn them off. 5. Get off the computer
6. Write down what you used to do before Facebook
Something that can be really useful to do is write down a list of things that you used to do before you got addicted to Facebook .Try and reconnect with what you used to do before these sites became such a big part of your life.
7. Block the sites the REAL way
Your computer allows you to block certain sites. Sure, you can unblock them straight away if you wanted to but the more barriers you put in your way the better. (Poh.)
If these steps are followed and the person is serious about quitting Facebook than it can be done. There is also thing that face book could do. For instance: Time out: only allow users a certain amount of time on the site Limit friend amount: If the person has more than 300 friend (unless famous) Facebook should have a restriction or ask the person that received the friend request if they know that person Limit the check in times: allow people to only check in ever so often Facebook is fun, but when it is done properly. It is interesting to see how different cultures are highly changing due to the influence of the Facebook.
People are forced to change and adapt the styles of living acquired from the information that they share with the rest of the people from across the world. In conclusion Facebook is a social networking site, which is the most popular and widely used to connect across the world. Like everything in this world it has both negative and positive impacts to the society through the influence of all life aspects like political, social and economic. The leaders have an opportunity to share with the other leaders across the world thus they improve their leadership skills. Although some of the people waste a lot of time on the sites other than carrying out any important activity.
Appendix A
Apendix B
Citation
Facebook syndrome: 8 ways to beat your Facebook addiction. (n.d.). Retrieved from http://www.thedailymind.com/productivity/facebook-syndrome-8-ways-to-beat-your-facebook-addiction/ How using facebook could raise your risk of cancer read more: http://www.dailymail.co.uk/health/article-1149207/how-using-facebook-raise-risk-cancer.html Koplowitz, H. (may, 2012 18). A timeline of facebook history: From fledgling startup to $114 billion giant. Retrieved from http://www.ibtimes.com/timeline-facebook-history-fledgling-startup-114-billion-giant-699093
Poh. , M. (n.d.). 7 telltale signs of facebook addiction. Retrieved from http://www.hongkiat.com/blog/facebook-addiction-signs/
Related Topics