Exploring Health Promotion Prevention Levels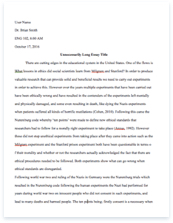 The whole doc is available only for registered users
A limited time offer! Get a custom sample essay written according to your requirements urgent 3h delivery guaranteed
Order Now
Health promotion has been defined by the World Health Organization's 2005 Bangkok Charter for Health Promotion in a Globalized World as "the process of enabling people to increase control over their health and its determinants, and thereby improve their health." As advocates for their patients, nurses must focus on health promotion education and activities. To fully understand the nursing role in health promotion we must examine how nurses are involved in prevention levels. Prevention of any disease can be grouped into three levels which are named for the stages of disease they target. The three levels of prevention are primary, secondary, and tertiary. The nurse must clearly understand the objectives of each level in order to intervene effectively in keeping people healthy (Edelman & Mandle, 2010).
This paper will explore the prevention levels as they relate to nursing through a focus on hepatitis. Primary prevention methods are proactive and are utilized before the person gets the disease. Health promotion in this level aims to prevent the disease from occurring thus reducing both the incidence and prevalence of the disease (Edelman & Mandle, 2010). The nurses' interventions at this level could include involvement in data collection, education on the risk factors and prevention strategies as well as advocating for policies that would protect the health of the community as a whole. Data collection would identify risk factors and high risk groups. The data related to hepatitis showed that the high risk groups included, but were not limited to, intravenous drug users, people who received blood products prior to 1982 and organ transplants recipients. This information was used to develop education programs to increase awareness about risk factors for hepatitis as well as to reduce the spread of the disease.
The education programs included information on the avoidance of drug use, especially intravenous, encouraging hepatitis vaccinations, explaining infection prevention practices and encouraging people who engage in high risk practices to be tested. To prevent further spread of the disease, research aided in the development of tests that allowed all blood to be tested for the presence of hepatitis. Since intravenous drug users are identified as the highest risk group, advocating for the funding of needle exchange programs would also be an intervention in this level (Lavanchy, 2009). Whereas health promotion in primary prevention of hepatitis is focused mainly on prevention, secondary prevention level focuses on early disease identification, that is, before symptoms occur. Individuals needing secondary prevention are engaging in or have engaged in high risk behaviors or belong to an identified high risk group. Nursing interventions will be centered on screening and the elimination of barriers to screening, referrals for medical evaluation and management of the disease.
Additional education would be needed to limit the spread of the disease, for example, universal precautions, no donation of blood or semen, safe sex procedures and instructions to avoid sharing of tooth brushes or razors which may contain blood. Referrals to drug counseling and addiction treatment centers could be done at this level. Nurses could be involved in advocating for the establishment of a universal testing system for hepatitis in high risk groups and improved infection prevention techniques at high risk sites such as hemodialysis centers (Smith, Jorgensen, Zibbell & Beckett, 2012). In the final or tertiary level, health promotion focuses on preventing damage from the disease, slowing its progression and preventing complications. These actions will allow people with the disease to be as healthy as possible and improve the quality of their lives.
Since the person with hepatitis may not enter the healthcare arena until this level, education on the prevention of spread of the disease continues to be emphasized. Nursing interventions would include education of the individual on the treatments and their effectiveness such as direct acting antivirals. Nurses may be involved in research of new treatments, evaluation of the effectiveness of current treatment, development of improved screening tools such as rapid hepatitis tests and advocacy for close monitoring of high risk sites such as tattoo parlors and hemodialysis centers that have been associated with outbreaks. If the individual is presenting late in the disease, referral to social services for community resources may also be needed (Ghany, Strader,Thomas & Seeff, 2009). From the information presented above we can better understand the prevention levels and see the potential for expanded nursing roles in health promotion.
Traditionally, nursing education was geared toward preparing nurses for acute care environments. Education was centered on the person's illness and the treatments related to that illness. The nurse's emphasis was on health education, informing a person about their health. Whitehead (2010) argues that nurses do not understand that health promotion and health education are not synonymous and that while health education is a part of health promotion, the latter has a much broader scope for nursing. He argues that improvements need to be made to the current nursing education curriculum to teach health promotion. According to Rice and Wicks (2007), to promote the full potential of nurses' roles in health promotion, nurses must take a more active leadership role and design health promotion strategies. Nurses must join together and become politically united so they have a voice in healthcare decisions on a state and national level; only then will they become effective health promotion advocates.
References:
Edelman, C., & Mandle. C., (2010). Health Promotion throughout the Life Span (7th ed). Mosby. Retrieved from: http://pageburstis.elsevier.com/books/9780323056625/id/B97803230566250000_p0390
Ghany, M. G., Strader, D. B., Thomas, D. L., & Seeff, L. B. (2009). Diagnosis, management, and treatment of hepatitis C: an update. Hepatology, 49(4), 1335-1374.
Lavanchy, D. (2009). The global burden of hepatitis C. Liver International, 29(s1), 74-81
Rice, M. C. and Wicks, M. N. (2007) The importance of nursing advocacy for health promotion of female welfare recipients. Nursing Outlook, 55, 220–223.
Smith, B. D., Jorgensen, C., Zibbell, J. E., & Beckett, G. A. (2012). Centers for disease control and prevention initiatives to prevent hepatitis C virus infection: a selective update. ClinicalIinfectious Diseases, 55(suppl 1), S49-S53.
Whitehead, D. (2011). Health promotion in nursing: a Derridean discourse analysis. Health Promotion International, 26(1), 117-127.
World Health Organization. (2005). The Bangkok Charter for health promotion in a globalized world. Retrieved from: http://www.who.int/healthpromotion/conferences/6gchp/hpr_050829_%20BCHP.pdf
Related Topics