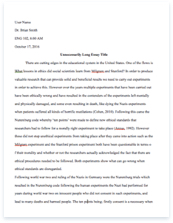 The whole doc is available only for registered users
A limited time offer! Get a custom sample essay written according to your requirements urgent 3h delivery guaranteed
Order Now
A. Cuban food
1. What are some of the typical Cuban foods?
Some typical Cuban foods are: tostada, empanadas, media noches, and pastelitos. 2. Compare and contrast their cuisine to what you generally eat.
A difference that I have noticed amongst this cuisine compared to what I usually eat is flavor and variety. There are not many foods in the American culture that have as many different versions of one item with so many different things inside, and not to mention a lot more flavor, rather than bland Cuban cuisine. 3. What Cuban food have you tried before? Did you like it? If you have not tried any, what do you think you'd like and why?
I live in Miami, therefore, I have tried most of this food and I absolutely love it. It is delicious and very filling. One of my favorites is a guava pastelito.
Part II (14 points)
After viewing the translator presentation, include your answers to these questions for your 1.02 assignment. A translator can be online or someone you know who is a native speaker.
1. What are some of the reasons a translator should not be used?
When using a translator, it is not okay because the meaning behind your words is lost because the other person may not know exactly what you intended to say. It then turns into cheating because you are not learning to speak the language, but instead having someone else do your assignment for you. 2. Why would using an online translator or native speaker be considered cheating?
It is cheating because it is not your work. The words given by the translator are not your own and they are, basically, writing everything for you, rather than actually trying to learn and use the language. 3. When does working with someone on an assignment or getting help affect the integrity of your work?
It is one thing to ask someone to help translate a phrase and learn how to use it and understand it rather than the entire assignment be given to someone else and nothing is learned from it.
Related Topics