"Everyday Use" by Alice Walker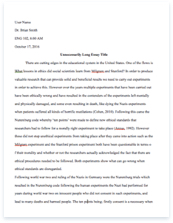 The whole doc is available only for registered users
A limited time offer! Get a custom sample essay written according to your requirements urgent 3h delivery guaranteed
Order Now
In Alice Walker's story, "Everyday Use" the story is portrayed with much of a power struggle over Dee thinking that she has more of a grasp on the family's heritage then the rest of her family. While Mamma and Maggie have a very different take on things. This story is based in 1960's-1970's, when African American's had overcome so many obstacles. The real obstacle seems to be the power struggle over heritage between mamma, and Dee. The story begins with mamma and Maggie waiting on the front porch for Dee, the older sister to arrive home for a visit. Dee arrives home and immediately steps out of the car, "A dress down to the ground, in this hot weather. A dress so loud it hurts my eyes. There are yellows and oranges enough to throw back the light of the sun. I feel my whole face warming from the heat waves it throws out. Earrings, too, gold and hanging down to her shoulders. Bracelets dangling and making noises when she moves her arm up to shake the folds of the dress out of her armpits".(Walker, 1944, Para 20) Her clothing shows she is strong, independent, very classy, all the things her mamma and sister were not. Dee arrives home with a man, not sure if it's her husband or not.
Dee said she had changed her name to "Wangero" "I couldn't bear it any longer, being named after the people who oppress me." (Walker, 1944, Para 27) She no longer wants to go by the name her family has given her, in her head she feels like she is fighting back against the oppression and embracing her heritage, when in all actuality she is being someone she is not. Wangero is a person who feels like she is a strong African woman who doesn't want any association with her families past in the civil war era. She feels as though she is connecting to her roots by changing her name but, she only asked for valuables when she was home visiting her family, nothing sentimental. Even though the churn top was made by her uncle, it didn't mean anything to her, it was a material item. "This churn top is what I need," she said. "Didn't Uncle Buddy whittle it out of a tree you all used to have?" (Walker, 1944, Para 47) When she asked for the quilts her grandmother and great grandmother had made she was furious when she found out they were already promised to her sister. "Maggie can't appreciate these quilts!" she said. "She'd probably be backward enough to put them to everyday use." (Walker, 1944, Para 66)
Maggie than tells her Mamma, that her sister Dee could have the quilts, that she could remember her Grandma without them. Grandma taught Maggie how to quilt, so Dee feels as though Maggie could just make a new quilt. Maggie is introduced to us as shy and not very smart, almost seems like a battered woman type by the way she carries herself. 'Have you ever seen a lame animal, perhaps a dog run over by some careless person rich enough to own a car, sidle up to someone who is ignorant enough to be kind to him? That is the way my Maggie walks. She has been like this, chin on chest, eyes on ground, feet in shuffle, ever since the fire that burned the other house to the ground." (Walker, 1944, Para 9). She is the complete opposite of her sister. Dee is very fashionable, intelligent, and pretty. Maggie is not as smart or pretty, although she has been badly scarred from the fire she has a very tight bond with her Mother.
When she tells mamma that Dee could have the quilts that she could remember her Grandma without them it's proof that the quilts are just a material item and do not represent what her heritage stands for. This upsets Dee because deep down she knows that her view on their heritage is wrong and Maggie has the right idea. "What don't I understand? Your heritage," she said. And then she turned to Maggie, kissed her, and said, "You ought to try to make something of yourself, too, Maggie. It's really a new day for us. But from the way you and Mama still live you'd never know it." (Walker, 1944, Para 80-81) Dee believes that Maggie and Mamma need to embrace change. Mamma and Maggie are perfectly happy living in their old town. They never mention a father figure, so maybe this could have something to do with the way Dee is treating her mamma and her sister? Dee has the thought in her head that people owe her something, while Maggie just goes through life being thankful for another day. Mamma is a hard worker who doesn't take anything for granted and they all see their heritage a little differently. With Dee's outlook on it being the most different. She feels that she is embracing it the most and couldn't be more wrong. She is pushing the true heritage and person she is away. They all come from one family but each are very different people.
References
Walker, A. (2011). Everyday use. In D.L. Pike and A.M. Acosta's (Eds.) Literature: A world of writing stories, poems, plays, and essays [VitalSource digital version] (pp. 278-282). Boston, MA: Pearson Learning
Solutions.
Related Topics