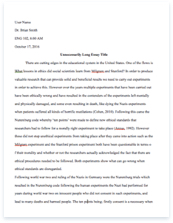 The whole doc is available only for registered users
Pages: 1
Word count: 209
Category: Food
A limited time offer! Get a custom sample essay written according to your requirements urgent 3h delivery guaranteed
Order Now
The American Crocodile and the American Alligator are top of the food chain in the Everglades for now. The alligators have new competition with the Burmese Pythons. The Burmese Pythons are from Asia but invading the Everglades rapidly. Next would be the mammals like the white tail deer, bobcats, marsh rabbits, otters, and raccoons. Birds would be third and the amphibians fourth. Next would be Insects and then fish.
Last but not least plants. The American crocodile and the American alligator coexist in the Everglades. The crocodile eats almost anything. The young eats small fish, snails, crustaceans and insects. The adults eat fish, crabs, turtles, snakes, and small mammals. The American alligator young eats small invertebrates, insets, small fish, and frogs. Adults eat fish, turtles, mall mammals, birds, reptiles, and small alligators.
The invader Burmese pythons eats raccoons, opossums, white tail deer, bobcats, rabbits, foxes, and been reports of alligators. Mammals like white tail deer eats grass. Bobcats eat white tail deer, rabbits, turtles, raccoons, birds, and occasionally small alligators. Bird species are put into three groups. Wading birds, land birds, and birds of prey. Wading birds eat fish and mostly crab fish. Amphibians like frogs and toads eat insects. Insects like plants and the plants require water and the sun.
Related Topics