Ethical Issues in Health Care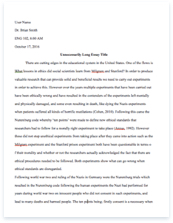 The whole doc is available only for registered users
A limited time offer! Get a custom sample essay written according to your requirements urgent 3h delivery guaranteed
Order Now
1. Determine two (2) specific ethical issues that General Electric (GE) Healthcare faced when implementing its strategy to introduce low cost diagnostic equipment to developing countries. Recommend two (2) actions that GE can take to resolve these ethical issues.
It's the role of the health organization to ensure they are offering quality services to the general public. In this case, General electric will be faced by some ethical issues as they implement the low cost diagnostic equipments.
One of the major issues they will face is that the company will be caring for the general public and they will be showing their interest to the public of ensuring they offer affordable services to improve the health status of the public surrounding them. This is very vital as their main agenda in the market is to ensure their clients are able to receive the best services and they get satisfied from the services they get. In addition to that, the company has will face the influx of clients due to the reduction of price. People are more of price sensitive and once the company lowers their service prices they will have to receive more clients.
In the health industry, firms are required to offer best services to their clients and it's not a crime for General electric health systems to implement that technology which will stand to improve their turnover.
Secondly the company will face the issue of selecting the best equipment and the impact they have to the people they are servicing. It's necessary for general electric to ensure they don't undermine their quality of services as they look at price to charge as they offer their services to their clients. In this case it will be unethical if they consider using that technology yet they know its quality is below the stated standards. 2. Analyze the concepts of professional and applied ethics and determine whether GE Healthcare breeched these concepts in the development of its low cost alternatives for diagnostic medical equipment. Provide one (1) specific example to support your rationale.
Applied ethics is the art or science of reflecting on moral dilemmas and moral problems in different social contexts. One of the most influential philosophers in the field of applied ethics, James Childress, defines applied ethics as follows: The terms "applied ethics" and "practical ethics "are used interchangeably to indicate the application of ethics to special arenas of human activity, such as business, politics and medicine, and to particular problems, such as abortions.
The number of "special arenas" has constantly increased, and, hence, applied ethics is an expanding field. Medicine and health care were starting points, and politics and business followed. Now, more and more human activities are assessed from an ethical point of view: farming, animal breeding, technology, etc. Recently, I even came across a research project in "space ethics"! Since the 1970s, applied ethics has developed as a discipline with numerous sub-disciplines: medical ethics, animal ethics, environmental ethics, business ethics, research ethics, technology and ethics, Information and Communication Technology (ICT)-ethics, politics and ethics, etc., each sub-discipline with its own conferences, journals and academic associations.
In this case, general electric are compliant with the ethical considerations and they are doing it to ensure they are competitive enough in the market and they can offer the best services to the general public and the loyal clients. 3. Determine whether GE Healthcare has any responsibility in resolving the issue of a preference for male children in cultures where its diagnostic ultrasound products are sold. Recommend one (1) strategy that would enable GE Healthcare to balance its responsibility of continued growth and development with any ethical or moral concerns investors and human rights groups might have regarding the use of its equipment in controlling the birth rates of male children in some cultures.
GE healthcare has the legal right to ensure the general public receives the best and quality health services. In this case they will be required to ensure the technology they are using is going to offer the best services and protect the interest of the general public by helping the get affordable health services. This is essential to any organization as it helps them to create a bigger back up of the firm's clients as more will come. They are working towards the attainment of health success in delivery of services.
References
Patent Attorney David Pressman, 1990. Patent it Yourself. 2nd Edition. Richard Stim, 2001. Intellectual Property, Patents, Trademarks, and Copyrights, 2nd Edition.
Related Topics