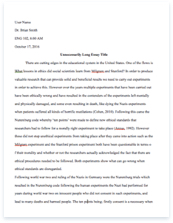 The whole doc is available only for registered users
A limited time offer! Get a custom sample essay written according to your requirements urgent 3h delivery guaranteed
Order Now
Question 1: Describe Cecilio Kwok Pedro's entrepreneurial traits? Do you think he is a good entrepreneur? Why? 1. Cecilio Know Pedro's has excellent entrepreneur's traits which are as follows:
a) As a young entrepreneur he became stronger upon facing each challenge in his business circle with continues effort. Since the 1st attempt that he tried to sell ball point, he learned lesson how to move to next stage. A year of rejection was taken seriously by him even it's not for his buyer until a day he received trial purchase order. Subsequently he reached the turning point when his buyer decided to switch to other supplier whereby that failure has put Cecilio Kwok Pedro as successful Toothpaste Manufacturer.
b) Manage to capture the opportunity at right time when it comes. Campaigns and awareness on oral health was used as an opportunity to continue the business plan. Besides the stable government establishment, Pedro also happened to capture his market with large population.
c) Not blaming the situation. Pedro has unique characteristic who able to take up the hard times with creative path. Giant competition, buyers switch, lack of knowledge in toothpaste and other international barriers was tackled in positive manner. Action taken to overcome according to his philosophy which is civic consciousness prevail profit. 2. Yes, Cecilio Kwok Pedro's is a good entrepreneur which is strongly supported with below statements:
a) Pedro's was involved in business line since his childhood whereby the inner part capability is already exist since young to become successful man in business world. He has the desire to continue the business operation to fulfill his philosophy as an entrepreneur.
b) Tried to search for right partnership to become a brandish entrepreneur as he doesn't want to end up with poor collaboration and eventually bring his company out of the chart.
c) Continues development of existing products and new related products has leaded him to capture bigger market growth. The competitive advantage of cost leadership and distinctive has been the two major success factor of Lamoiyan Corporation.
d) Explore opportunity for company's growth and tie-up with success expertise to master the business involved. Due to lack of knowledge on the beginning he tried to gain it rather leave it. Pedro confers about the barriers during business expansion to international market by finding the local partner. This brilliant move has brought as a local toothpaste manufacturer to global.
Question 2: Discuss the marketing strategy deployed by Lamoiyan
Cecilio Kwok Pedro, CEO of Lamoiyan Corporation, knew that he could not compete in areas such as promotion and distribution, so he decided to sell his toothpaste at 50% of Colgate's price to won an immediate response from consumers. Furthermore, Lamoiyan Corporation turned to market diversification. Lamoiyan Corporation by diversifying its product line to include Hapee Kiddie Toothgels which have multi-flavored toothpaste such as green apple, tutti-frutti, melon, orange, and strawberry for children, Dazz Dishwashing Paste and Dazz All-Purpose Kitchen Cleaner, Fresher feminine wash and Gumtect, a special gum-formula toothpaste, which larger companies did not find profitable. This make Colgate took three years to respond, but during that time, Lamoiyan Corporation had already successfully captured the new market. Lamoiyan Corporation With perseverance and effective advertising, for example the company signed an exclusive contract with Sesame Street so the company could feature characters such as Big Bird, Cookie Monster, and Elmo on its boxes of Kiddie toothpaste.
It also introduced Hapee Gold, a gum-care and gingivitis-preventing toothpaste that catered to consumers in their 40s and 50s. In addition, the corporation also developed Red and Green Sparkling Gel targeted toward teenagers. On the other hand, Lamoiyan Corporation also became the official sponsored of the Philippine Olympic team, it let the corporation used the Olympic rings in their advertising, so people thought the corporation had sponsored the entire Olympics, this let Lamoiyan Corporation got some momentum. In the mid-1990s, the corporation decided to sponsor a Philippine Professional Basketball League team, known simply as Hapee Toothpaste.
Furthermore, Lamoiyan Corporation spent 65% of Lamoiyan's advertising budget on product sampling and traditional media advertising such as television, radio, and print to promote Hapee. It also sponsored all public schools in metro Manila so the brand "Hapee" appeared next to the school's name on its main building and sponsored traffic signs in metro Manila and some of the provinces. During Philippines emerging from the financial crisis, Lamoiyan carried a 20% price cut of its own, this cut brought Hapee's price discount versus Colgate's to nearly 45% and increased Lamoiyan Corporation's market share in 2001 and 2002. Lamoiyan Corporation also tried expanded beyond the Hapee brand with the introduction of Kutitap, which is the lowest-priced toothpaste, and also expand into additional product market like Dazz dishwashing paste. Lamoiyan Corporation discovered that in recent year, while the number of supermarkets and convenience stores had increased by 10% and 14%, respectively, sari sari stores had increased by an astoning 88%.
So, Lamoiyan Corporation tried to expand distribution to sari sari stores. In 2002, Lamoiyan Corporation was successful in stocking Hapee or Kutitap toothpaste at approximately 10% of those stores at any one time. For distribution to the hundreds of thousands of small toothpaste outlets in the Philippines, Lamoiyan Corporation relied on independent salesmen distributors who carried products from many different suppliers by trained them using the skills and knowledge given by Lamoiyan Corporation to promote and sell products. Lamoiyan Corporation also expands its business to the Middle East, Papua New Guinea, Russia, Vietnam, India China, Hong Kong and Southeast Asia. Lamoiyan Corporation developing its toothpaste brand and by selling his product at a price 30% lower than the leading brands, Lamoiyan Corporation succeeded in making Hapee the No. 3 toothpaste brand in Philippine. Lamoiyan Corporation has been recognized as the Most Outstanding Toothpaste Manufacturer by the Consumer's Union of the Philippines for seven years.
Question 3: Is Lamoiyan's success attributable to their good strategy or bad strategy by Colgate and Unilever? Lamoiyan's success is mostly attributable to their good strategy. The owner of Lamoiyan, Pedro developed several strategies and explored opportunities for further company growth.The first multinational company to enter Philippine toothpaste market was Colgate-Palmolive Company and its success attracted other entrants, and by the early 1980's, Anglo-Dutch Unilever Group had entered the Philippine's market with its product, Close-up. Throughout the 1970's and into the 1980's, Colgate-Palmolive and Unilever held 95% of the market.
This is due to the mentality of the Philippines' themselves who still believe that anything produced outside of the Philippines is better. In 2002, the graph of Philippine toothpaste industry shows that Colgate has 42.4% of volume shares, followed by Close-up (33.0%), Hapee (10.0%), Beam (6.6%), Aquafresh (2.8%), Unique (2.6%) and Kutitap (1.1%). The local products, Hapee and Kutitap had placed themselves in the market, although not really high as Colgate and Close-up. Initially, Pedro knew very little about making toothpaste. To rectify the problem, he decided to build technical tie-up with a Japanese company and came out with Japanese design of the packaging.
He conducted research for formulations and flavors that was comparable to Colgate. Another strategy which contributes to Lamoiyan's success was by becoming official sponsor of the Philippine Olympic team. They got the momentum after the Olympics. When Pedro began to sell at 50% of Colgate's price, sales shot up and by his third year, his production volume had increased 2,500% from the 100 tons of toothpaste he had produced in his first year. Pedro also expands the business by the strategy of introducing new products. 'Hapee Kiddie' was introduced in 1991 and he signed an elusive contract with Sesame Street to feature characters such as Big Bird, Cookie Monster and Elmo. Next, Hapee Gold, which targeted for the 40's and 50's. He also developed Red and Green Sparkling Gel targeted toward teenagers.
When developing new products, the marketing team developed a three-month advertising campaign. Television was the main channel for developing toothpaste brand awareness in the Philippines. Pedro spent 65% of Lamoiyan's advertising budget on product sampling and traditional media advertising such as television, radio and print but still he believed and inspired by the success of his Olympic sponsorship. So, next he sponsored Philippine Professional Basketball League team, traffic signs in metro Manila and some of the provinces. Lamoiyan also sponsored all public schools in metro Manila. By 2002, 97% of Philippines consumers were familiar with Hapee toothpaste. Intrinsically motivated, Pedro employed many employees who were having hearing impaired and he recognized that hiring handicapped workers, donating school buildings and performing other charitable acts increased publicity and enhanced product image.
Lamoiyan faced great challenges from local competitors such as Zest-O Corporation which produced Beam toothpaste. In order to sustain in the industry, Pedro introduced Kutitap as the new, lowest-priced toothpaste in 1994. The new product was growing rapidly and Kutitap had achieved 1.1% market share in 2002. Lamoiyan also introduced 'Dazz' the dishwashing paste. Actually, 'Dazz' was born to salvage the rejects from Hapee as sometimes they had production rejects and they had to dump much toothpaste. When Dazz was first introduced, Colgate-Palmolivve Axion dominated the dishwashing paste market with almost a 40% share. With the help of heavy advertising campaign featuring a local TV personality, Lamoiyan quickly captured 25% of the market.
Pedro also used these strategies which contribute to his company:- a) Going public – In order to raise money and make Lamoiyan a public company, he first needed to clean-up the financial books, professionalized the company and increase profits. He hired a well known accounting firm to audit the books, recruited professional managers and began expanding new product lines. b) Deeper channel penetration – In 2002, Lamoiyan distributors called on 22,000 sari sari stores and managed to stock Hapee and Kutitap toothpaste at 10% of those stores at any one time. c) New Products – In order to increase leverage to fulfill the supermarket demands, Lamoiyan came out with new products that would complement the company's existing product line.
In 2002, Lamoiyan added tenderly, a fabric softener. Pedro planned to add mouthwash, a feminine wash, soap and laundry detergent. d) International Expansion – The biggest barriers to success in international markets would be distribution access and brand recognition and he thus believed that it was essential to find a local partner, most likely a consumer products retailer or distributor who understood marketing and was willing to take the risk. In conclusion, although Lamoiyan faced a lot of challenges from local and International competitors, their good strategies enable them to survive plus the drive and determination of the CEO of the company, Cecilio Kwok Pedro.
Question 4: What are the lessons learnt?
When a company wants to enter a competitive market, it needs to consider several things. The first step is to seek a strategy to enter and remain in the market. Then, according to the type of product they need to collect information such as customer needs and competitors. After obtaining the information, price will be considered. When the product enters into the market, manufacturer tries to keep their situation. Manufacturers must pay attention to the changing in market environment. Also they need to understand that the customers are always looking for a new product and they have different tastes. In addition, competitors in the market are always trying to use opportunities in market environment.
For these reasons in one hand manufacturer must have a creative and powerful R&D in their company to develop their products and introduce new product to the market. On the other hand, the production line should be designed to reduce production costs and final product. Always, there is competition in the market and manufacturers need to think of solutions to be surpassed by other competitors, even how to distribute a product can attract customers. When companies get strong position in market, company's managers should be thinking about market stability. For this purpose they can use many tools such as advertising.
Advertising can be via TV or sponsoring sports teams. Indeed, It is a difficult task for companies to budget for advertising so they need expert and smart financial managers and accountants to keep their business in future and make financial decisions. In this situation companies are ready to expand their operations and they can think about markets, which is in the outside boarders. So it is critical to find good investors in other countries. If manufacturers unable to absorb good investors they cannot sell their product except in small shopping centers and supermarkets and this result it isn't a good investment for companies in overseas. It is a failure and is not a win! This is due to an exact investment can give credibility to your company. Here I mentioned a few points:
1. New Product
There are a lot of important points in this case. The most important thing that must we know about our product and stay in market is creativity. It means that we must have a powerful and innovative R&D because the competitive environment is always changing.
2. Introduction of new product
When we start to distribute a new product to market, for success of market the product should be fully introduced. There are two scenarios. First, our product is a new generation. Second, our product isn't new but it is new in the area or target market that we want to distribute it.
3. Trademark
Actually brand is important for producers, because when a simple brand becomes famous, costumers' want or don't want to buy product that comes with that brand. In other words, brand shows some characteristic of product. But it depends on the business. For example, brand of some product that customer used daily like toothpaste or foods and detergent.
4. Variety
Man is seeking diversity and also has different tastes so it's important to understand what chief things are for customers and what makes the product attractive for consumers. Moreover, Variety of the product causes the producer to have interest in competitive market.
5. Use best strategy for enter the market
In one hand, we start to produce a product, which is its first time of production. In this case we can use advertisement and also we can use special pricing policy to introduce our product. On the other hand, we want to enter a market that we have a lot of competitors in it, so we need a special core strategy beside advertisement and pricing policy, for example, we can introduce our company and brand with other products, after that we start to distribute the new one.
6. Produce different products with the lowest cost
It means that how to design our products and Production Line to decrease our costs. We can use multipurpose machine instead of add a new production line. For example, for produce toothpaste with different flavor, we need different filling line that it cost very high whereas we can use mixer to change flavor with lower cost.
7. Distribution
Distribution methods depend on the size of the manufacturer and the type of outlet. For example, supply large outlet such as supermarkets and department stores using exclusive distribution that carried only our products on the stores for sales. The distribution for small outlets is different. Distributors would drive a fully stocked truck to stores. Delivery and collection would take place at the same time of sale. A final distribution approach is door-to-door selling in residential areas and it's more commonly is used for introducing new products.
8. Pricing policy& Marketing
One of the most important things in a company is pricing decision-making. Manufacturer must have information about their customer's purchasing power and the area that they want to distribute their products. They also must have information about other competitor in market environment to make a good decision for price of their product, and then manufacturer can reduce the price. Marketing is important for the future of company. Manufacturer can use different way for marketing. They spend lots of money for advertising and sponsoring.
Related Topics