Enchanted Kingdom: the Magic Stays Here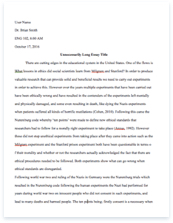 The whole doc is available only for registered users
A limited time offer! Get a custom sample essay written according to your requirements urgent 3h delivery guaranteed
Order Now
I. Case Overview
Enchanted Kingdom (EK) is the pioneer theme park in the country, boasting seven fantastic theme zones, and imported rides and attractions. An "imported" theme park image was the primary marketing point in the conceptualization of Enchanted Kingdom. With class AB as its target market, the park invested heavily on resources to make it meet international standards, rides were imported from abroad and crew are trained from Disney, USA.
However, due to the precarious economic conditions prevailing in the late 1997 onwards, the company deferred its expansion plans. The growing popularity of shopping malls, movie houses, etc… had also become a challenge in maintaining park attendance. New marketing strategies should be considered in order for the park to be viable and to be able to expand further.
II. Situational Analysis
Enchanted Kingdom is a theme and amusement park located in Sta. Rosa, Laguna, Philippines. It is approximately 26 kilometers (16.1 miles) from Manila and has a land area of 16.6 hectares. Enchanted Kingdom is a proud member of the International Association of Amusement Parks and Attractions. It also got accredited with the International Theme Park Inc. to ensure that it complied with international safety standards. Aside from its 21 rides and attractions, all of which were imported from the United States, Germany, and Japan, there were a variety of food outlets, specialty shops and video games centers.
Moreover, all the crewmembers working in the theme park received "service" training from Disney, USA. One of EK's main problems was to level out the demand throughout the year. Marketing strategy was formulated and implemented during lean months to address the issue, but another challenges rose during those months. Another thing also was the insufficiency of their major attractions and rides.
III. Problem Identification
Due to the precarious economic conditions prevailing in late 1997 onwards, the company deferred its expansion plans. What should be the marketing strategies to be considered in order for the park to eliminate seasonal demands and boost its guest attendance and profitability?
IV. Statement of Evaluation and Alternatives
Despite the economic crisis, Enchanted Kingdom is still able to continue and operate their business. Enchanted is also a choice venue for corporate gatherings, birthdays, weddings, debuts and other events. It is also able to cater to group reservations from 10 to 10,000 guests in various themed environments in the Park's seven zones or in its events areas. Enchanted Kingdom boasts of "themed zone entertainment" in each zone. It also has a variety of musical shows throughout the season using various in-house and TV network partner talents.
Currently, EK enjoys the reputation of being the "Disneyland" of the Philippines. Much of this reputation is the result of the attractive thematic layout of the park, complement of available rides and attractions, fulfilling and fun experience, and the efforts made by the EK staff and employees to provide all EK guest with a magical experience.
V. Recommended Solutions
Enchanted Kingdom can eliminate seasonal demands and boost its guest attendance and profitability through: PULL Marketing Strategy.
EXAMPLES OF PULL TACTICS
* Advertising and mass media promotion
* Word of mouth referrals
* Customer relationship management
* Sales promotions and discounts
Before implementing a PULL tactic, they should have an expansion by adding more exciting world-class rides and improving their services. This means there would be additional investment. Since the promotions that they had like the discounts, etc… weren't consistently effective because it was only targeted to the Filipino people and knowing that Filipinos were greatly affected by the crisis. EK could also have a research on which countries were less affected with the crisis and consider on market expansion to those countries.
They could do this by having TVC on AXN or other international network just like the TVC we see on starworld, axn, etc… for Malaysia, Everland for Korea. With this, we do not only attract Filipinos but also, invite foreigners and potential tourists to come to our country and experience Enchanted Kingdom. This doesn't only benefit EK but also to our economy as well. Travel agencies inside and outside the country promoting the Philippines, they can also include an Enchanted Kingdom tour on their travel packages.
Another option would be, adding the same ride since it is mentioned in this case study that during peak seasons, it usually took about 30-40 minutes for the visitor to wait for a major ride. This was often a turn off for many first-time visitors. However, adding the same ride has it's own pros and cons. The pros would be customers will be satisfied with the service and will have good feed back on Enchanted Kingdom. Thus, good customers feed back allow EK to have more customers. On the other hand, there will be additional costs and the ROI might not happen in the same year since the peak months only lasts for 3-4 months.
Third option would be still related to marketing and advertising. To lessen the marketing costs, EK could have advertisements online through Social Networking Sites. Often times, we see on our FB page banners and pop outs or some company advertisement at the side of our newsfeeds. EK could also do this.
And the last recommendation would be for Enchanted Kingdom to pursue their expansion plans, they should also expand outside Manila like here in Cebu and maybe Davao. If this would be the case, then Enchanted Kingdom would have an advantage to major competitors like Splash Island and Star City because again, they would be the pioneer theme park in Cebu especially that extreme rides like those found in Enchanted Kingdom are still not offered here in Cebu.
The problem of recession would not be an issue because it is visible that the economy of Cebu is boosting. According to Philip Tan, president of the Mandaue Chamber of Commerce and Industry (MCCI), Cebu will continue to have a robust economy and a better business climate in the next years. Expansion here in Cebu would help Enchanted Kingdom gain more profit and at the same time, they would be able to pursue this long-time plan without worrying much whether people can afford leisure spending or not.
Related Topics