Effects to Child of Parents Working Abroad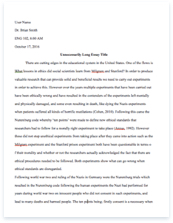 The whole doc is available only for registered users
A limited time offer! Get a custom sample essay written according to your requirements urgent 3h delivery guaranteed
Order Now
I would like to take this opportunity to express my profound gratitude and deep regard to, our God, who guided us through the way. Mrs. Mendoza for her exemplary guidance, valuable feedback and constant encouragement throughout the duration of the project. For her great efforts of supervising and leading us, to accomplish this fine work. To our families, they were a great source of support and encouragement, we thank them all and wish them all the best in their lives. To our mothers and fathers, for their warm, kind encourage, and love. I would also like to give my sincere gratitude to all the friends and colleagues who filled in the survey, without which this research would be incomplete. To every person gave us something to light our pathway, we thank them for believing in us.
Significance of the Study.
Millions of people deciding to work abroad because they want to improve their lives. Thay think that they can provide their family need and wants, eventhough the consequence is leaving their kids to the care of extended family members and accepting that they will be thousand miles away from them. This study provides an explaination on the effects on the left-behind children's behaviors, closeness to the one who work abroad, performance in school, well-being or even in socialization with other childrens.
Scope & Delimitations.
This study focus only on the childrens in Philippines, (ages 1-18) those who experiencing this situation. Way back in 2006 alone, 1.5 million Filipino workers were deployed to various parts of the globe. So, a number children these days experience the absence of fathers or mothers, who tend to come home only once in every two to three years. It was not possible to the children and parents who experiencing this situation because of increasing number.
Definition of Terms
SAD – Separation Anxiety Disorder
UNICEF – United Nations Children's Fund
OFW – Overseas Filipino Workers
Related Topics