Effects of Unemployment to the Philippine Economy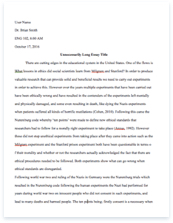 The whole doc is available only for registered users
A limited time offer! Get a custom sample essay written according to your requirements urgent 3h delivery guaranteed
Order Now
As a result of the global economic crisis, which drastically cut our exports and slowed down our OFW (overseas Filipino workers) remittances, Philippine economic growth in GDP (gross domestic product) terms which was registered at 7.1 percent in 2007 was brought lower to 3.8 percent last year and to just about 1 percent in the first half of the year.
Despite the slowing down of the domestic economy, however, Philippine unemployment rate remained at almost the same level as it was before the current crisis. In the January, April and July Labor Force Survey this year, the country?s unemployment rate was placed at 7.7 percent, 7.5 percent, and 7.6 percent, respectively. These do not differ very much from what they were at 7.4 percent, 8.0 percent, and 7.4 percent, respectively, for the same months of January, April and July of 2008 or the 7.8 percent, 7.4 percent, and 7.8 percent, respectively, for the same aforementioned months in 2007. What helped the Philippines from not increasing its unemployment rate even with the slowing down of the Philippine economy that came with the global recession?
While our unemployment rate did not worsen, it could still not be denied, however, that our unemployment rate, which averaged at 10.4percent annually from 2001 to 2008 (higher still had the government not changed the official definition of the unemployed in 2005) is one of the highest in the ASEAN, if not in the whole Asia Pacific Region. In the same eight years, and based on Bangko Sentral ng Pilipinas compiled data, the unemployment rate was 3.4 percent only in Malaysia, 8.9 percent in Indonesia, 2.3 percent in Thailand, and 3.4 percent in Singapore. In South Korea, it was 3.5 percent, Taiwan, 4.3 percent, China, 3.9 percent and Vietnam, 5.6 percent. What makes the Philippine unemployment rates much higher compared with our neighbors?
To the first question above, I think that our having a very high unemployment, even before the coming of the global recession, is the answer. Meaning, that because our unemployment was already very high, there is nothing much that the global recession could do to make it much higher. Consider that many of our people are still dependent on agriculture or on self-employment for their living, including being an unpaid worker in a family enterprise. Going back to agriculture, becoming self-employed or working unpaid in family business is our usual response whenever we find that jobs in the formal or non-farm work sector are not easy to get.
One thing good about work in agriculture, self-employment, or working in family owned enterprise is that they are elastic. They expand and contract easily depending on the need of the workers for work even if their being employed there now does not contribute much to the increase in the total output. This is why, in the rural areas, employment data would show a higheremployment rate compared to the urban areas. But when one looks into the underemployment data, the reverse is true ? higher in the rural areas than in the urban areas.
To the second question, of why our unemployment rate is higher than our neighbors, I find one answer in our failure to attract more investments and resulting inability to grow as fast as our neighbors economically. Based on a 2007 ADB report, Philippines: Critical Development Constraint, we only allocated less than 20 percent of our total expenditures in investments annually over a period of seven years from 2001 to 2007 while our neighbors had higher figures, ranging from 23 percent in Indonesia to 35 percent in Vietnam. In terms of foreign direct investments (FDI), data from the BSP also show that we only got an annual average of $1,112 in 7 years from 2001 to 2007. Malaysia got $4,191, Indonesia, $2,664, Thailand, $6,580 and Singapore, $16,780. Lower investments, naturally means lower economic growth, the reason why we are left behind by our neighbors economically.
Going back to our high unemployment rate, I just wondered how high it would actually be once we factored in the number of jobless Filipinos who opted to leave the country to find work abroad. Even with the recession, and contrary to the expectation of many observers of the economy, both local and international, the number of reported jobless Filipinos going out is still increasing although not at the same rate as before. Why? My explanation is that firms in the receiving country favor our OFWs because of their willingness to do any kind of work even for the smallest pay. Why do we do that? Because the alternative is to do nothing and receive nothing here.
But are there really no jobs available in the country? Of course, there are, and the demand for workers here also grows every year as long as our economic growth remains positive. The only trouble is that the number of our new entrants to the labor is quite large also every year because of our rapid population growth. When the number of new entrants to our labor force is bigger than the number of new jobs created, the result is the increase in the number of our unemployed or higherunemployment rate.
How Does unemployment affect our economy?
Unemployment effects the economy in ways that most people do not visually see. If more people are unemployed, less people pay taxes or have money for spending. Spending money boosts the economy through taxes which is why everything is taxed. The taxed money adds up when everyone shops. If one is unemployed, they live on what is saved or what unemployment departments give them. Therefore, they do not have money to be frivolous, they only buy necessities.
Also by not having the money to buy wants, not only needs, it means some business will have to cut prices in order to try to sell. By cutting prices this leads to less, no, or sometimes negative profits. Enough of this happens and that business might go out of business which leads to MORE unemployment. All of this leads to deflation which could lead to a depression (like it did in the Great Depression). Deflation does not encourage spending, in fact it does the opposite. Also your dept numerically stay the same but now you earn less so it will be even harder to pay them off. Unemployment financial costs
The government and the nation suffer. In many countries the government has to pay the unemployed some benefits. The greater the number of the unemployed or the longer they are without work the more money the government has to shell out. Therefore, the nation not only has to deal with the lost income and decreased production but also with additional cost. Spending power
The spending power of an unemployed person and his/her family decreases drastically and they would rather save than spend their money, which in turn affects the economy adversely. Reduced spending power of the employed
Increased taxes and the insecurity about their own work may affect the spending power of the working people as well and they too may start to spend less than before thus affecting the economy and also the society in a negative manner. Recession
With the increase rates of unemployment other economy factors are significantly affected, such as: the income per person, health costs, quality of health-care, standard of leaving and poverty. All these affect not just the economy but the entire systems and the society in general. Here are some aspects of the impact of unemployment on our society: How does unemployment affect our society?
Unemployment affects not just the person himself but also his/her family and in the long run the society where he lives. Unemployment brings with it despair, unhappiness and anguish. It forces people to live their lives in a way they do not wish to – The life expectancy is negatively affected. Life expectancy is the ease by which people living in a time/place are able to satisfy their needs/wants. Here are the main aspects: Mental health: Mental health problems like: Law self-confidence, feeling unworthy, depression and hopelessness. With the lost income and the frustration involved in it, the recently unemployed may develop negative attitudes toward common things in life and may feel that all sense of purpose is lost. Frequent emotions could be – low self-esteem, inadequateness and feeling dejected and hopeless. Health diseases: The unemployment overall tension can increase dramatically general health issues of individuals.
Tension at home: Quarrels and arguments at home front which may lead to tension and increased numbers of divorces etc. Political issues: Loss of trust in administration and the government which may lead to political instability Tension over taxes rise: Unemployment also brings up discontent and frustration amongst the taxpaying citizens. In order to meet the demands of the unemployment fund the government many a times may have to increase the taxes thus giving way to restlessness amongst the taxpaying citizens. Insecurity amongst employees: The prevailing unemployment and the plight of the unemployed people and their families may create fear and insecurity even in the currently employed people. Crime and violence: Increase in the rate of crime.
Suicide cases: Increase in the rate of suicide attempts and actual suicides as well. Social outing: Unemployment may bring a decrease in social outings and interactions with other people, including friends. Stigma: Unemployment brings with more than just 'no work'. It also brings with it the disgrace that the person has to bear. Nobody likes to be termed as unemployed. Standard of leaving: In times of unemployment the competition for jobs and the negotiation power of the individual decreases and thus also the living standard of people with the salaries packages and income reduced. Employment gaps: To further complicate the situation the longer the individual is out of job the more difficult it becomes to find one. Employers find employment gasps as a negative aspect. No one wants to hire a person who has been out of work for some time even when there's no fault of the individual per say. Lose of skills' usage: The unemployed is not able to put his/her skills to use. And in a situation where it goes on for too long the person may have to lose some of his/her skills. What Causes Unemployment in the Philippines and How Do We Overcome It? As of 5 years ago, the causes of the rise of unemployment in the Philippines is the high supply of labor force with only a few or inadequate supply of jobs.
Since 2009, the Philippine economy is still feeling the impact of global recession. There were 500,000 retrenched overseas Filipino workers in 2010 and currently there is still a huge percentage of that number that is unemployed or without a wage earning job. However, because of the Philippines major asset, cheap labor, many international companies are still very much attracted to outsourcing their business in this country. BPO is the fastest growing industry in the Philippines. Currently, there are 708,000 full time workers in the call center industry and the numbers is set to increase as foreign-based companies related to the medical field, IT, engineering, transcription and animation like Compvue, OmniGlobe, and TCS. Wopro Technologies, already set up or expect to set up here in the Philippines this coming 2012 which is good news to professional and fresh graduates. Hence, you don't have to be worried about being left behind. With the right tools and training on how to get a job, you are well on your way to landing that perfect job as there are a lot available. You can choose between call center jobs, software development, web and graphic designing, outsourcing on animation, online marketing, medical transcription, legal transcription field, HR, Finance and many other outsourced businesses. ECONOMIC GROWTH AND DEVELOPMENT
Figure 1 shows the growth of the Philippine economy from 1981 to 2009. The chart clearly shows the contraction in economic output that eventually led to Marcos's 1985 expulsion and the subsequent expansion catalyzed by liberalization. The figure also shows the effects of the Asian crisis in 1998 and the slow recovery following. Since 2003 the Philippine economy has continued to expand, and a trade deficit has become a trade surplus in recent years. Figure 1: Evolution of GDP since 1980
Source: Economist Intelligence Unit (accessed November 17, 2009). Note: The 2009 figures are EIU estimates; the USD base year is 1985. Figure 2 shows the real GDP growth rate, inflation rate, and several key interest rates from 1980 to 2009. The overall trend for the period has been toward higher growth, lower interest rates, and lower volatility. Inflation has trended downward over time too, although it spiked upward last year, as it did across the rest of the world. Thus, despite political turbulence, economic conditions have been improving steadily over time.
Figure 2: Philippine GDP Growth, Inflation, and Interest Rates (1980–2009)
Source: Economist Intelligence Unit (accessed November 17, 2009). Note: The 2009 figures are EIU estimates. The Internet and telecommunications revolutions combined with widespread use of English have made the Philippines a key player in modern business outsourcing: call centers, medical and legal transcription, etc. As one of the most mineral-rich countries in the world, mining is a key sector likely to feed into China's development needs. In manufacturing, the Philippines is a center for electronics and automobile production. Finally, Economist Intelligence Unit research identifies the tourism sector as relatively underdeveloped with high potential. In all these areas, except perhaps business services, the Philippines' aging and limited physical infrastructure is a major constraint on profitability. PHILIPPINES UNEMPLOYMENT RATE
Unemployment Rate in Philippines decreased to 6.80 percent in the third quarter of 2012 from 7 percent in the second quarter of 2012. Unemployment Rate in Philippines is reported by the The National Statistics Office (NSO). Historically, from 1994 until 2012, Philippines Unemployment Rate averaged 9.14 Percent reaching an all time high of 13.90 Percent in March of 2000 and a record low of 6.30 Percent in September of 2007. In Philippines, the unemployment rate measures the number of people actively looking for a job as a percentage of the labour force. This page includes a chart with historical data for Philippines Unemployment Rate
Philippines Unemployment Rate Down to 6.8 Percent in October Philippines National Statistics Office | Andre Crujo | [email protected] | 12/21/2012 11:51:19 AM The proportion of the unemployed persons to the labor force was estimated at 2.8 million, which translated an unemployment rate of 6.8 percent.Employment Rate is estimated at 93.2 Percent in October 2012, results from the October 2012 Labor Force Survey (LFS) show. The October 2012 Labor Force Survey (LFS) results recorded an estimate of 37.7 million employed persons, which gives an employment rate of 93.2 percent. Last year's employment rate was estimated at 93.6 percent. Across regions, Cagayan Valley reported the highest employment rate of 97.6 percent, next is Zamboanga Peninsula with 96.6 percent. National Capital Region (NCR) posted the lowest employment rate of 89.0 percent. The total population 15 years old and over in October 2012 was estimated at 63.3 million. Out of this estimate, 40.4 million persons were in the labor force. This figure translates to a labor force participation rate (LFPR) of 63.9 percent. The LFPR in October 2011 was 66.3 percent. Among regions, the highest LFPR was posted in Northern Mindanao at 68.5 percent, while the lowest was reported in Autonomous Region in Muslim Mindanao (ARMM) at 57.9 percent.
Out of the estimated 37.7 million employed persons in October 2012, workers belonging to the services sector comprised the largest proportion with 52.6 percent of the total employed persons. Of the employed persons in the services sector, those engaged in wholesale and retail trade; repair of motor vehicles and motorcycles accounted for the highest percentage (18.7 percent of the total employed).
The unemployment rate was slightly higher than last year's unemployment rate of 6.4 percent. NCR registered the highest unemployment rate at 11.0 percent whereas Cagayan Valley recorded the lowest at 2.4 percent. Among the unemployed persons, there were more males (62.1 percent) than females (37.9 percent). Most (48.5 percent) of the unemployed persons belong to age group 15 to 24 years.
Related Topics