Effective Approaches in Leadership and Management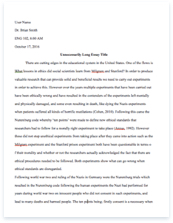 The whole doc is available only for registered users
A limited time offer! Get a custom sample essay written according to your requirements urgent 3h delivery guaranteed
Order Now
Nurses demonstrate the core values of professionally caring for others in two different prospects. Huber (2014), notes that "nurses have two basic roles: care providers and care coordinators" (p. 3). Most significantly nurses are valued in the setting of patient care, while the coordinator role revolves around management and organizing care, using thinking skills to coordinate complex activities. Nursing is multifaceted, although direct quality patient care is of significance, a positive leader or manager is also essential to support the recent changes to healthcare requirements. Having the right blend of qualities is vital to becoming a successful mentor in the acute care environment. A successful manager or leader that can positively implement quality and performance initiatives, by enacting the National Quality Strategy's three aims of better care; healthy people/ healthy communities and affordable care changes, as the most marked missions for leaders to implement in this national healthcare reform ( Weston & Roberts, 2013).
Managers and leaders who effectively measure and support their nursing personal in reaching their institutions mission of better quality and performance in the United States healthcare system, will report positive progress in care coordination of patient safety, improved care for at risk populations through preventative health offerings and an improved quality of patient and caregiver experience (Weston & Roberts, 2013). Implementing change is often met with resistance from healthcare personal as overwhelming changes continue to transpire. A Leader or managers who use strategic management strategies with application of shared governance to implement these changes as well as self-evaluating their overall personality type are all important factors in being successful. The pros and cons of the expectations of a leader or manager implementing changes to the continuous quality improvement and patient satisfaction mentioned above will be debated, as well as identifying a personal and professional philosophy that best suits a personal style of leadership will be conversed. Pros of Quality Improvement
Care coordination amongst healthcare personnel starts delicately with basic principle and values. A manager or leader who will experience the advantages of leading, is well respected and trusted, has nursing knowledge in the specialty that is being clinically overseen, presents positive body language, follows up with staff about issues, understands the staffs strengths and weakness and provides continuous education, encouraging staff growth to improve patient care and safety is most valuable. These core values are characteristics of a manager or leader who is able to apply their self-awareness (aware of others emotional state), and are socially-aware (sensitive to the emotions of others) and display self-management (aware not too transfer own feelings to staff) (Huber, 2014). These features are also disclosed as emotional intelligence. The features discussed above, all possess accepted styles of leadership.
The demeanor of the leader who implements change should initially implement change with a positive outlook and enthusiasm, while ultimately evaluating that the staff fully comprehends the institutions vision. Leaders, who use strategic management strategies with politely persuading staff to accept change, are successful in presenting the institutions mission and values. A leader or manger could initiate change to nursing routine by first explaining the mission and rationale for the need to improve the patient care experience, population's health and reducing healthcare costs. Next, a discussion of how they will reach their goals to improve quality of care, such as utilizing bar code scanning technology to improve patient safety and reducing medication errors. Developing and implementing strategies to effectively meet the goal in a timely manner is important. A manager or leader can arrange the proper mandatory training within a certain time frame. A roll out date with 'super users' available to troubleshoot and maintain staff productivity and compliance would be beneficial.
The last aspect of strategic management is evaluating the effectiveness of strategies used. Huber (2014), describes "analysis needs to review four areas: strengths, weaknesses, opportunities, and threats (SWOT)" (p. 334). Through prioritization, the threats are avoided, weakness are lessened and strengths are empowered to increase patient safety with medication administration, by insuring patients receive "the right drug at the right time to the right patient" (Weston & Roberts, 2013. para. 11). Most importunately, applying shared governance or allowing decision making amongst the staff, allows leaders to inforce equality in the nursing workforce.
Shared governance is an important current focus in nursing practice, as the desire for increased autonomy and accountability is encouraged with voicing of nursing opinions to assist in better quality healthcare. Huber (2014) mentions that shared governance "is a partnership between management and clinical staff. Research suggests that registered nurses who are empowered to make decisions through shared governance have higher nurse autonomy and increased confidence in decision making " (p. 249). As discussed, positive personality qualities, use of strategic management and including the partnership of shared governance all directly facilitates a leader or mangers journey in transforming medication safety in the healthcare environment. Cons of Quality Improvement
There are also qualities in leadership that can negatively impact an organization during implementation of quality improvement and patient satisfaction. The staff may have difficulty understanding the mission and rationale for the required change to medication administration, leading to noncompliance of medication administration changes. The clinical staff may be lacking the education and training needed to incorporate this change due to lack of leadership understanding of current staff emotions, lack of empathy or the leaders inability to cover their own negative emotions of the current change. The staff's leader may also be inconsistent with their role, balance, and behavioral reliability (Huber, 2014).
Besides personality delinquencies, a manager or leader who is not willing to give up power may not be trivet to incorporating a shared governance framework into the workforce. This could emulate problems with trust, respect, lack of commitment to an organization, difficulties with staff retention, ultimately affecting patient safety, and decline in provider care, poor patient care experience, and increase in healthcare cost (increase in hospital acquired conditions). An effective manager or leader must understand and practice the basic management skills. Having the ability to self-evaluate personality and management skills. Best Approach of Professional Philosophy
Finding the best management or leadership style that closely correlates with the philosophy of nursing practiced is essential to emulate successful leadership qualities. The finest approach that shadows this writer's current nursing philosophy is as discussed earlier, with advantages of approaching leadership and management with strategic management strategies and utilizing shared governance amongst clinical staff. Overlapping characteristics that should be noted is having a combined institutional vision to strive toward, with the need to constantly use the SWOT methods to evaluate effectiveness to note areas in need of change. Shared governance is by far is most important to strengthen the relationship between management, leader and clinical staff.
This framework encourages nurses to add freedom of speech to add increased confidence in decision making. It is important to encourage more leaders amongst the clinical staff to assist with issues in quality improvement and patient safety. A manager or leader who consciously re-evaluates their qualities, for stronger emotional intelligence, is committed to their clinical staff. Providing open communication with monthly unit meetings to discuss progress on goals or current issues is significant, as well as being approachable, and trusted by your peers are qualities that are the base of all relationships. Conclusion
There are numerous qualities that encompass a successful manager or leader. Being conscious of how you interact with of those around you is a positive form of emotional intelligence. These qualities can come naturally or may be learned behaviors established through incorporating skills and theories in your professional environment. Finding presentable qualities that closely mold to one's personality, beliefs and professional philosophy is imperative to becoming a successful clinical leader.
References
Huber, Diane. Leadership and Nursing Care Management, 5th Edition. Saunders, 2014. VitalBook file. Weston, M. & Roberts, D., 2013, September. The Influence of Quality Improvement Efforts on Patient Outcomes And Nursing Work: A Perspective from Chief Nursing Officers at Three Large Health Systems. The Online Journal of Issues in Nursing. Retrieved on January 23, 2015 from http://www.nursingworld.org/Quality-Improvement-on-Patient-Outcomes.html
Related Topics