Educating Rita and the British Class System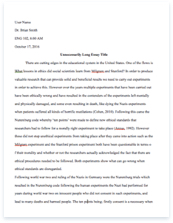 The whole doc is available only for registered users
A limited time offer! Get a custom sample essay written according to your requirements urgent 3h delivery guaranteed
Order Now
In my study of the British class system from the late 20th century, I gathered information on how the government and the people of Britain placed themselves within the class structure. I also developed an understanding of the role that class structure has in the play Educating Rita. In this essay I will discuss how class structure worked in Britain in the late 20th century, and how it affected Rita, her and Frank's relationship, and her movement into the world.
In Britain in the late 20th century, people were separated by the government into different classes using grades. These grades are A, B, C1, C2, D, and E, these were defined by what your profession was. Then there was the unofficial class system, which was used more generally and was defined by profession, and wealth. These classes were; under class, working class (unskilled, semi-skilled), working class (skilled), lower middle class, middle class, upper middle class, and upper class. As I improved my understanding of how this class system worked in Britain, I understood more about Rita, her relationship with Frank, and how this class structure affected her movement into the world.
In Educating Rita, the protagonist Rita challenged herself to leave her social class to become an Open University graduate. In the late 70's/early 80's university education was mostly unheard of for the working class, only the few who received scholarships went through to complete tertiary studies, instead they went to work, leaving the middle and upper classes to complete their studies and go into high-level occupations. Rita expresses this emotion in her first meeting with Frank- "I was dead surprised when they took me. I don't suppose they would have done if it'd been a proper university." Going from the working class life she lead, into the middle class world, was rebellious, and led Rita to do things that would never have been expected from a hairdresser.
Through the play Rita went from being uncomfortable in this new, more educated environment, to wanting to belong to it. This change is shown when she went to a Shakespeare play and ran to Frank the next day- "I went out an' got me ticket, it was Shakespeare, I thought it was gonna be dead borin'…" She then goes on-"But listen, it wasn't borin', it was bleedin' great, honest, ogh, it done me in, it was fantastic." This shows Rita's change, her capricious decision to go see a production came from her desire to be someone who belongs to a class higher than her own, her longing to belong to the educated class. Through my understanding of the British social class system I have been better able to apprehend Rita's attitude towards her feat of completing Open University.
In Educating Rita class also plays a major role in outlining clear differences between Rita and Frank, and shows how it affected their relationship. Rita belonged to the working class; she worked as a hairdresser and studied at Open University with her Upper middle class Professor Frank. In this play Rita's relationship with her professor is challenged because of the behavioural, and social differences. Rita's language is a lot more colloquial and informal than Frank's and this is due to her class. Her use of slang, and swear words is recurrent. Despite Frank's acceptance "Y' don't mind me swearin', do y'?" "Not at all" "Do you swear?" "Never Stop." And despite him admitting to swearing frequently he is never seen using a lower level language than his usual formal tone, this helps to exaggerate the difference in class between Rita, and Frank.
The struggle in Frank and Rita's friendship is seen when Frank invites Rita to a dinner party with his wife and his middle class friends. Rita's response to this invite is hesitant which is seen when she must confront Frank on her lack of appearance- "I don't wanna spend the night takin' the piss, comin' out with the funnies because that's the only way I can get into the conversation. I didn't want to come to your house just to play the court jester." In this excerpt Rita shows the struggle of working class people when they try to belong to a class above their own, and how they must adapt to fit in. In studying the British class system I have improved my understanding of how Rita and Frank compare, and how Rita and Frank's relationship is affected due to this social difference.
My studies of British class system has assisted me in my understanding of how the class structure in the early 70's/late 80's affected Rita, her movement into the world, and her relationship with Frank. It helped me further my knowledge of why Rita and Frank behaved in certain ways, and how they fit in, in the social surroundings.
Related Topics