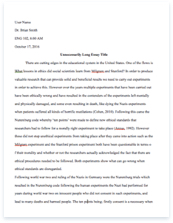 The whole doc is available only for registered users
Pages: 3
Word count: 575
Category: Amazon
A limited time offer! Get a custom sample essay written according to your requirements urgent 3h delivery guaranteed
Order Now
EBay and Amazon have been competitors since late 1900. Both companies have grown in their industry: in certain aspects, one more than the other. Amazon succeeded in e-commerce side of the business, taking the first mover's advantage and making eBay less profitable in online retailing. And since there is large risks associate with expanding eBay's distribution network and purchasing inventories, we decided to take the first business model, which is maintaining the existing business model. Besides the large amount of risk, the profit margin of this industry is not very big, and Amazon already took the first mover advantage. Therefore, It would be very difficult for eBay to enter into the industry of online retailing and generate enough revenue to cover the huge fixed costs associate with the inventory purchases, storage cost and distribution expansion. The points below describe the several ways for eBay to increase its performance in the industry. Improving customer experience – Grading Services: We all have seen how fast and strong the Internet businesses, such as MySpace and MSN, can go under. To counter Amazon's rapid growth, it is vital for eBay to continuously enhance its strength in its core business. On the customer side, eBay should focus on improving customer experience.
For example, instead of only providing three grading choices, namely "positive", "negative" and "neutral" for customers to commend on seller's overall services, eBay could become more informative by offering more grading choices and grading categories, enabling customers to grade sellers' services in each aspect, such as product itself and delivery. By doing so, eBay could increase its customers' loyalty and switching cost. On the sellers' side, given its decent profit margin, eBay could lower its commissions and various charges to attract more sellers. This would leads to expanding market size and stronger network effects, which would both in turn to boost eBay's core business. Improving customer experience – Recommendation engine: Like Amazon, eBay could add the recommendation feature into its technology system. According to the case, after Amazon adding this feature, its sales increased by 35% because Amazon's customers would have switching costs, losing the recommended products, if they choose another retail online store. So, eBay could add this feature to increase its old customers' loyalty and attract new customers.
Introducing local auctions : The success of craigslist is contributed to its low price and convenience, people can always find a bargain on craigslist and able to negotiate with the counterparty face to face. However, there are substantial amount of counterparty risks that associated with each transaction. By introducing local auctions and deals fulfilled by eBay with a low fee structure, the company will be able to expand its market and make people more confidence to close deals utilizing this platform. Increasing capital expenditure: EBay's income statement shows that eBay's capital expenditure is not aggressive enough compared to Amazon's and left with a large amount of free cash flow.
Therefore, we recommend eBay to invest more on its capital expenditure; such as acquisitions of other online shopping stores. After acquisitions, EBay could not only eliminate some potential competitors but also obtain the existing facilities such as warehouses and distribution network. Additionally, by acquiring those online stores, EBay would be willing to reduce listings or final-value fees to attract customers and to further expand its customer base. Hence, additional capital expenditure on acquisitions would benefit EBay from broader product selections, distribution network and lower prices.
Related Topics