eBay Goes on a Shopping Spree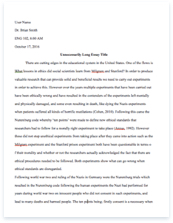 The whole doc is available only for registered users
A limited time offer! Get a custom sample essay written according to your requirements urgent 3h delivery guaranteed
Order Now
eBay was founded in 1995 by Pierre Omidyar, was actually known as AuctionWeb, and primarily was composed of random items that were auctioned off. Currently, eBay has over 30 million sellers and has an amazing array of goods for sale. Originally, eBay's customers would bid on auction items that they were interested in purchasing. Now, over 60% of purchasers use the "buy it now" function rather than participating in an auction to purchase the items of choice.
eBay has also changed it's business model considerably since 1995. Their current business model incorporates many different other online businesses, and over the past five years has acquired multiple other e-commerce sites. The result has been that ebay has changed from being an e-commerce site that resembles a garage sale, to a site that looks more like a department store.
eBay isn't currently facing any major problems that I can see, as they seem to be acquiring other companies that will contribute to their goal of creating the X.commerce platform. I think that their acquisitions fit into this goal nicely, and the X.commerce platform is in response to what customers are wanting.
eBay's top three competitors are Amazon.com, ubid.com, and craigslist.com. eBay has addressed the threat of amazon.com by adding the "buy it now" function for customers that don't want to participate in an auction. On the flip side, eBay has kept the option to use the auction feature, so that allows eBay to stay competitive with sites such as ubid. To stay competitive with craigslist, eBay still offers a wide and random assortment of items to purchase (and a way to sell a random assortment of goods).
By acquiring a large variety of different online e-commerce sites, eBay has really made sure that they appeal to a huge audience of people all over the globe. With this strategy, it has taken a large step towards being the e-commerce leader worldwide.
Reference
Laudon, K.C. & Traver, C.G. (2012). E-commerce: business, technology, society (8th Ed.). NY: Prentice Hall.
www.eBay.com
www.ubid.com
www.craigslist.com
Related Topics