East-West Encounter in Kamala Markandaya's Possession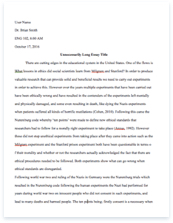 The whole doc is available only for registered users
Pages: 7
Word count: 1540
Category: India
A limited time offer! Get a custom sample essay written according to your requirements urgent 3h delivery guaranteed
Order Now
Women Novelists in Indian Fiction in English occupy prestigious position. Kamala Markandaya and Anita Desai occupies a prominent place among them. Many Women Novelists Wrote on the theme of East-west encounter. Kamala Markandaya and Anita Desai also wrote on this theme in their novels Possession and Bye-Bye Blackbird. The theme of East-west encounter refers to the conflicts and reconciliation of two cultures.
Kamala Markandaya was born in India, so she has knowledge of the life of poor peasants. After her marriage to an Englishman, she settled in England. So she has knowledge of her problems of the non-whites in England. All these facts of life have been boldly depicted by her in her novels without any exaggeration. She hightights the drawbacks and the qualities of both the East and the West. She has tried to present the East in serious conflict with the West. But she plays the role of a neutral observer in her novels.
In her novel possession, she presents the perpetual conflict between the Indian spiritualism and the western materialism. Caroline, a young British widow, comes to visit India. She meets a fourteen year old boy, valmiki. He is a painter in a south Indian village. He is poor and he paints on the rocky walls of the caves near his village. When Caroline discovers his wasted, uncared for talent, she immediately makes up her mind to take him to London or Paris. Then she approaches his parents, they initially refuse to spare their son. But Caroline offered five thousand rupees as a compensation for the boy. Due to financial problems in the family they accepted to send valmiki with Caroline.
Inspite of being trained in the metropolitan fashion, val feels himself as a permanent outsider in London. But he was attracted to Caroline's prosperous material to him. He totally surrenders himself to her whims and passions. He only follows the courses and the programmes framed by Caroline. All his inborn skill has been commercialized. He feels incomfort in that materialistic world of affluence. All the name and fame he earns is only to enrich Caroline and satisfy her mundane desires. Val complains:
She does not care for me. She cares only for what Ican do and if I do it well it is like one more diamond she can put on the necklace round her throat for her friends to admire, but when I do nothing, I am nothing to her, no more than a small insect in a small crane in the ground.
In fact, Caroline has given him freedom from want and poverty, but she stiflies his spontaneous activities by demanding returns. He has no contact with his family. With Caroline's bewitching power he feels uprooted from his soil. In order to possess Valmiki completely, Caroline adopts the way of forging letters in the name of swamy to urge Val to start painting. Finally, Val realizes Caroline's selfish motives of aggressive possession, and he returns to his native Indian village, with an acute awareness of the shallow worldly glory based on money, power, fame, sex and travel. He seems to realize that art is a spontaneous experience, not a commercial deal.
Markandaya explores the spiritual values of the Indian culture which are so deep rooted in Val. So he succeeds in liberating himself from the Caroline. Markandaya also wants to emphasize the fact that the British rulers exploited the innocence of the Indians and tried to possess them both physically and mentally but ultimately they failed and had to quit India. Markandaya tries to convey the view that relations between England and India are strained because of the spiritual and the political reasons. Caroline cannot realize that the Indians ethos in which the Swamy lives and promotes spiritual awakening in the natural habitation and back ground for Natural prodigy Valmiki. She also expresses the view that the East should adopt the good qualities of the west, but should not allow the west to overpower its soul.
Anita Desai was also born in India. She had her education in Delhi. She was married to Ashvin Desai. She has lived in metropolitan cities like Calcutta, Bombay, Delhi, Poona and chandigarh. Desai's third novel Bye-bye,blackbird, is about the plight of Indian immigrants in London. The theme of East-west encounter refers to the conflicts and reconciliation of two cultures. India versus England encounter is East-west concord and discord in her novel Bye-bye blackbird, fascination for the west is demonstrated in this novel through two Indians, Adit and Dev. Fascination for the East is illustrated through Sarah and Emma.
The plight of immigrants is highlighted in a BBC black and white television film, the film shows a Pakistani fitter standing on a cold morning in a queue for a job in a smoking factory, "gazing about him expressionlessly before going to his tools and lifting them, one by one, with tentative and oddly delicate movements, like those of a pilgrim fingering his saint's holy relics." Desai highlights the physical and psychological problems of Indian immigrants and explores the adjustment difficulties they face in England. Dealing with the East-west encounters, blackbird in the title is none other than the immigrant to whom London says good bye. The author has denoted Indians as Blackbirds and exposed the social disparity and discrimination that prevails in England.
The novel is divided into three parts-Arrival, Discovery and recognition and Departure. The first part deals with the Indian psyche of the new immigrant Dev and his adjustment problems in the totally new and alien environment of London. Dev had read extensively about England, "the land of golden opportunities" when he arrives in London to study at the London school of economics, he doesn't find the opportunities of his reading in the books. In London he stays with a friend of his Calcutta days, Adit who is married to an English woman, sarah.
Dev learns on his first morning there is that one has to do one's work, beginning with preparing one's own tea. He takes in the sights and scenes of London and recognizes a typical English pub which he insists on visiting on his first day in London. The high street reminds him of the malls in the Indian hill stations like simla, mussoorie and Darjeeling the bazaars in India. London for him is a cold, "dead unalive" city unlike Indian cities. The English are tight lipped, cold and formal unlike the gregarious and out going Indians back home.
Adit understands well the line of reconciliation between these two different cultures- the eastern and the western. He knows their natures and background. "It was the magic of England-her grace, her peace, her abundance and traditions and susceptibility of the Indian mind to these elements trained and prepared to understand and appreciate these very qualities." Sarah has married an Indian and she finds a little shaky among white women to marry an Indian. Anita Desai has presented a beautiful analysis of both the Indian and English temper. The English people have co-ordinated everything to time, but it appears monotonous and mechanical to the Indian mind.
The third section of Bye-bye blackbird is the tale of return to home with wife after adventures abroad. Adit is happy to return. The Indo-pak war awakens the national sentiments in Adit and he makes efforts to raise funds to support Indian government knowing it that the war may end soon. His love for the homeland increases and he decides to return to India. Dev feels alienated in London from both Indians and Englishmen. The Englishmen consider him as outsider. He cannot do as Indians do there in England. He does not appreciate "this business of always hanging together with people like ourselves, all wearing the label Indian Immigrants, never daring to try and make contact outside this circle." Dev had earlier realized that he was an outsider to England.
Anita Desai strikes a balance between the East and the west, the colonial past and the democratic present, though it is difficult to ascertain its genuineness. This novel achieved a thematic victory on the bases of equality, dignity and love for mankind which leads to the East-west concord.
Both kamala Markandaya and Anita Desai are contemporary Indian writers. The theme in their novels possession and Bye-bye blackbird is East-west encounter. Both the writers took London as western culture to compare with Indian culture. Both the novels deals with the problems faced by Indians in England. Both writers introduced British women as lover's to Indian boys namely Ellie for Val and Sarah for Adit. Both writers play the role of a neutral observer in their novels.
Kamala Markandaya wrote the problems faced by a poor Indian village boy in London in her novel possession, while Anita Desai wrote the problems faced by all immigrants from India and Pakistan in London. Anita Desai introduced Adit to the English woman Sarah as his wife and described how British women too love Indian culture and would return with her husband to India.
References:
1. Kamala Markandaya's possession published by penguin Books India, 2010. 2. Anita Desai's Bye-Bye Blackbird published by Orient paperbacks. 2006 (A division of Vision Books Pvt.Ltd.)
Related Topics